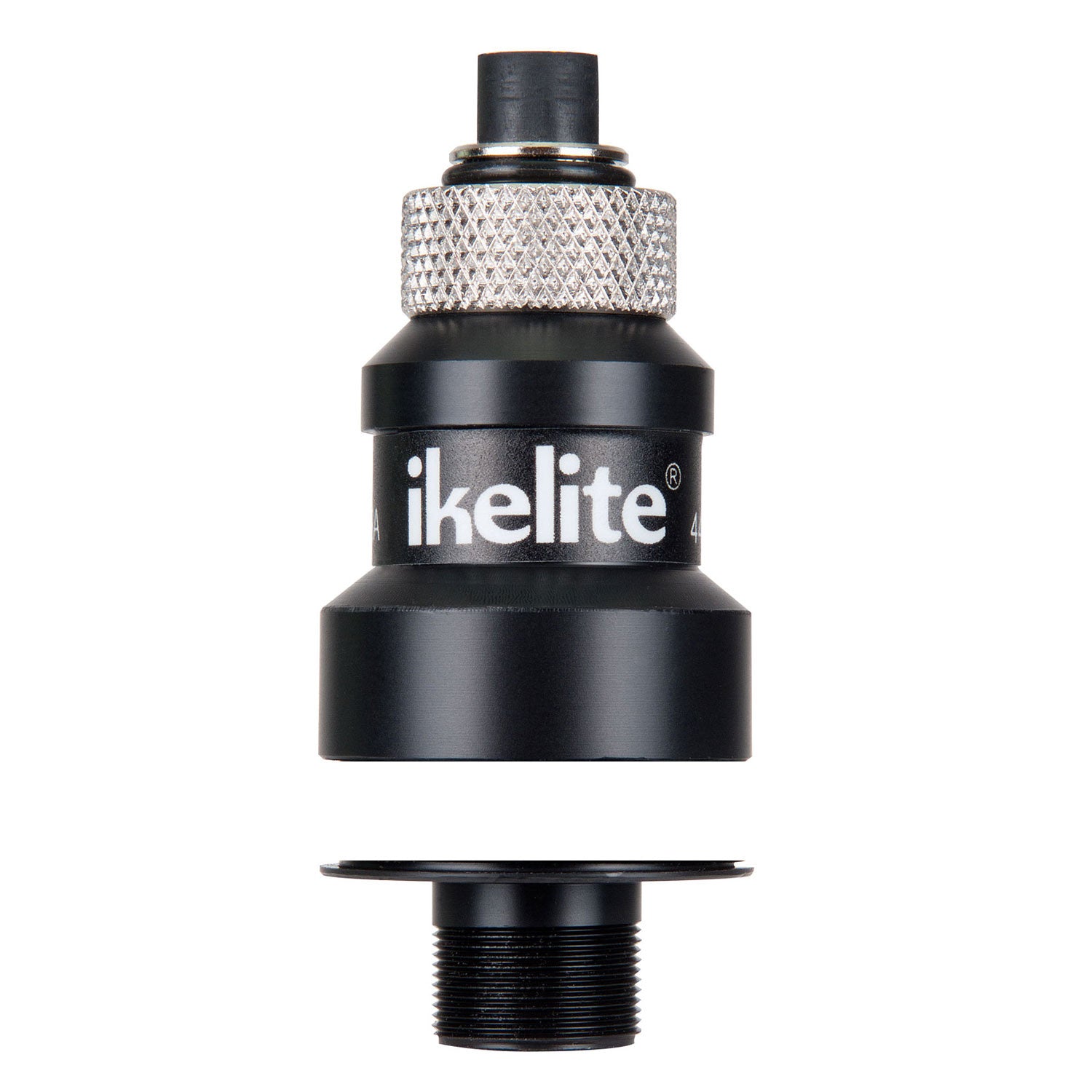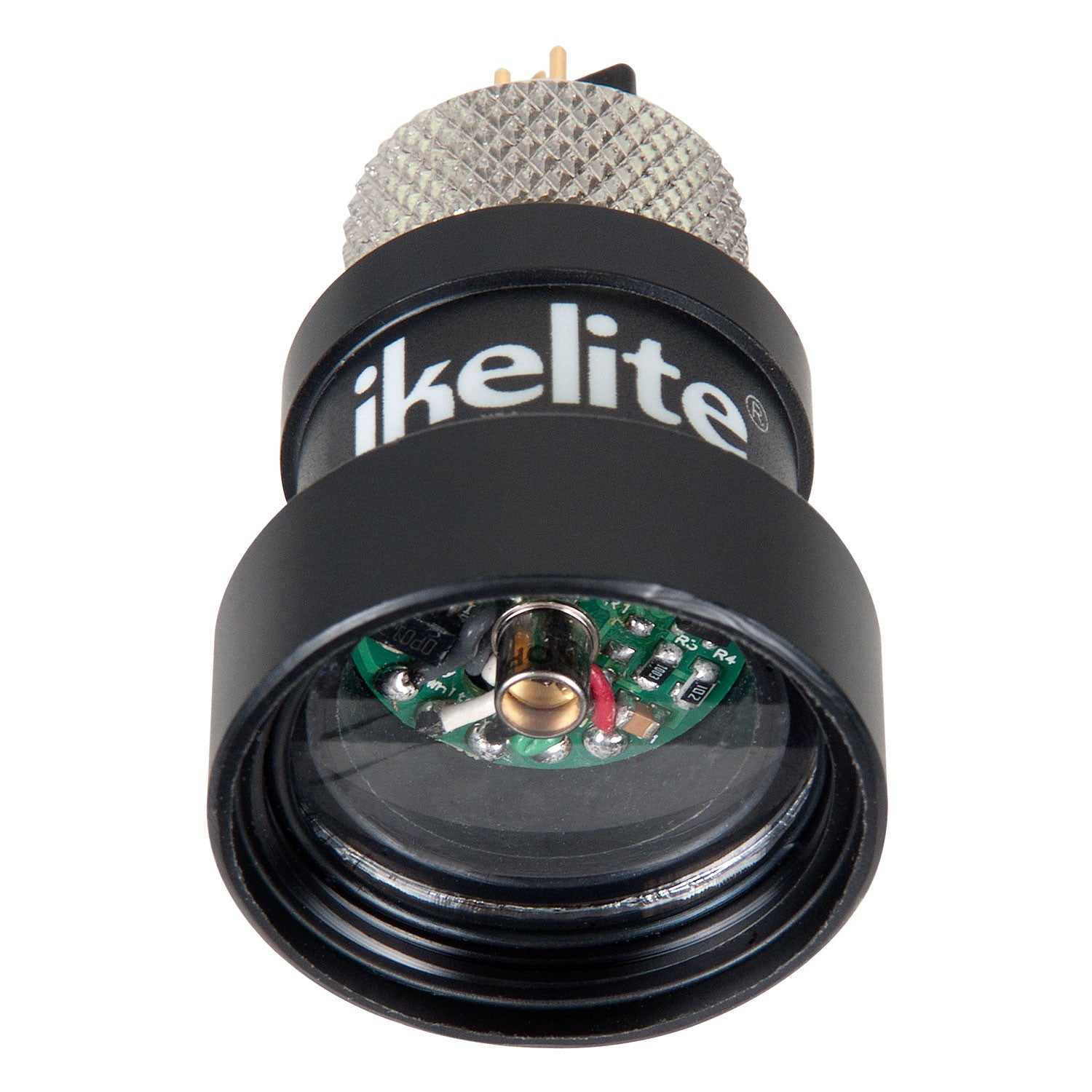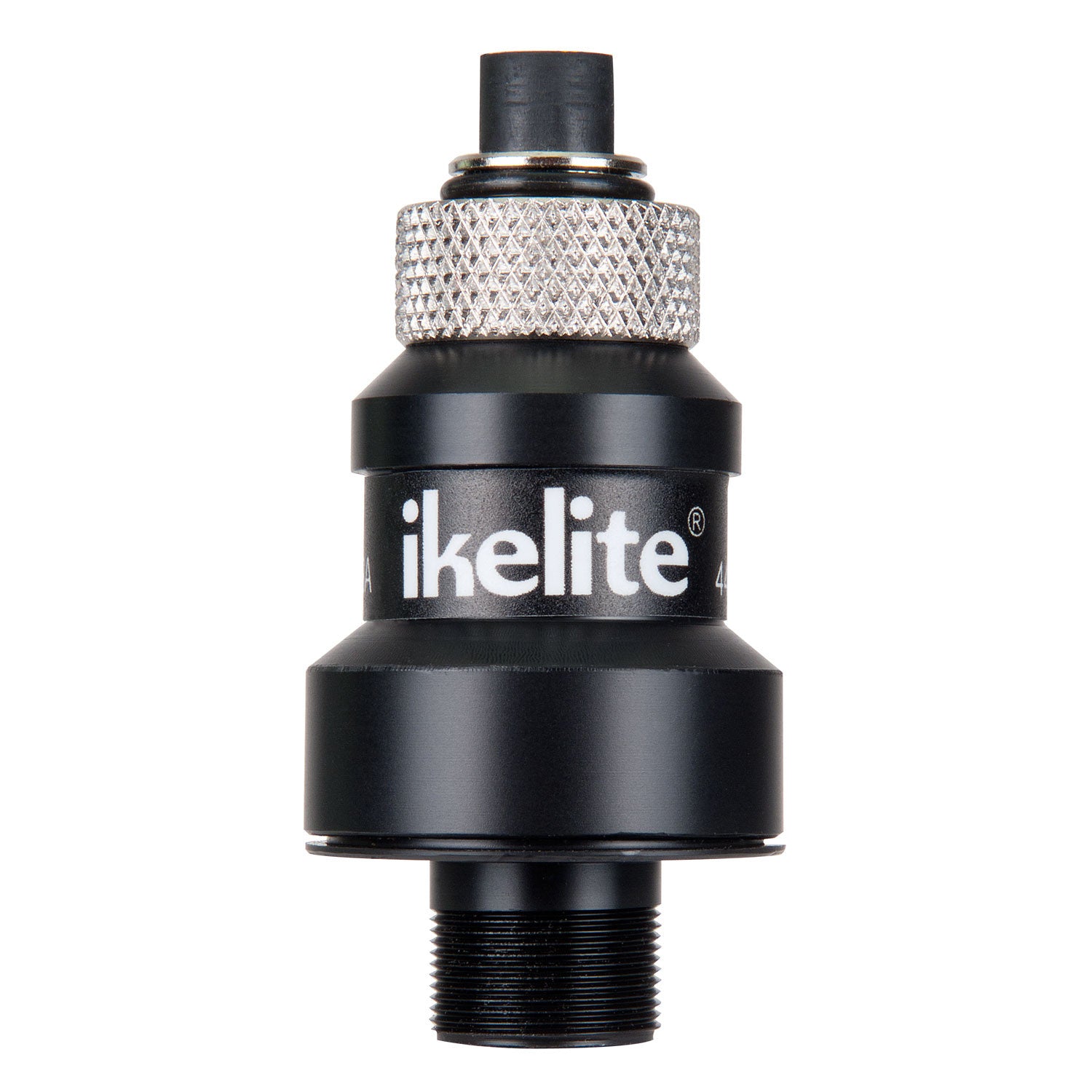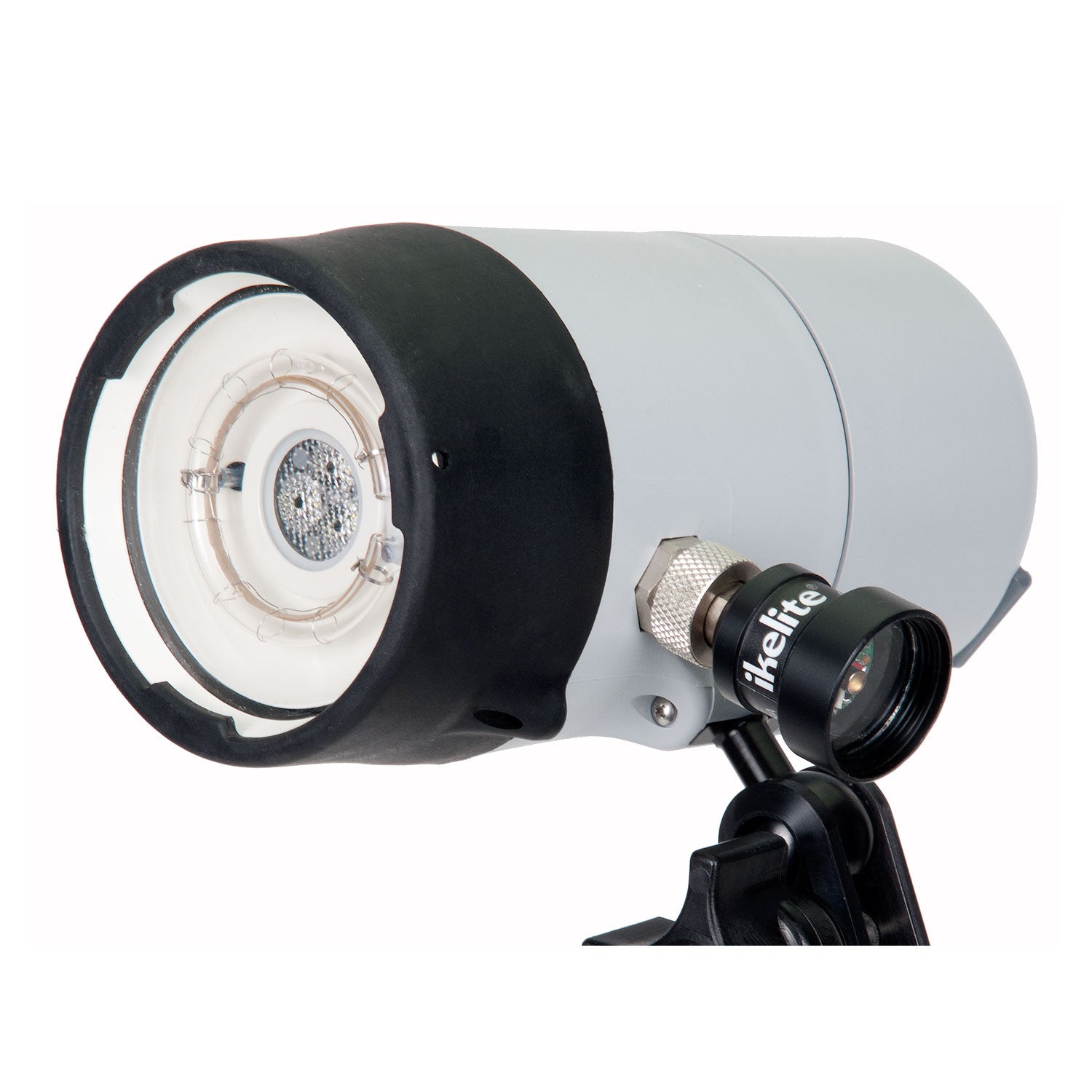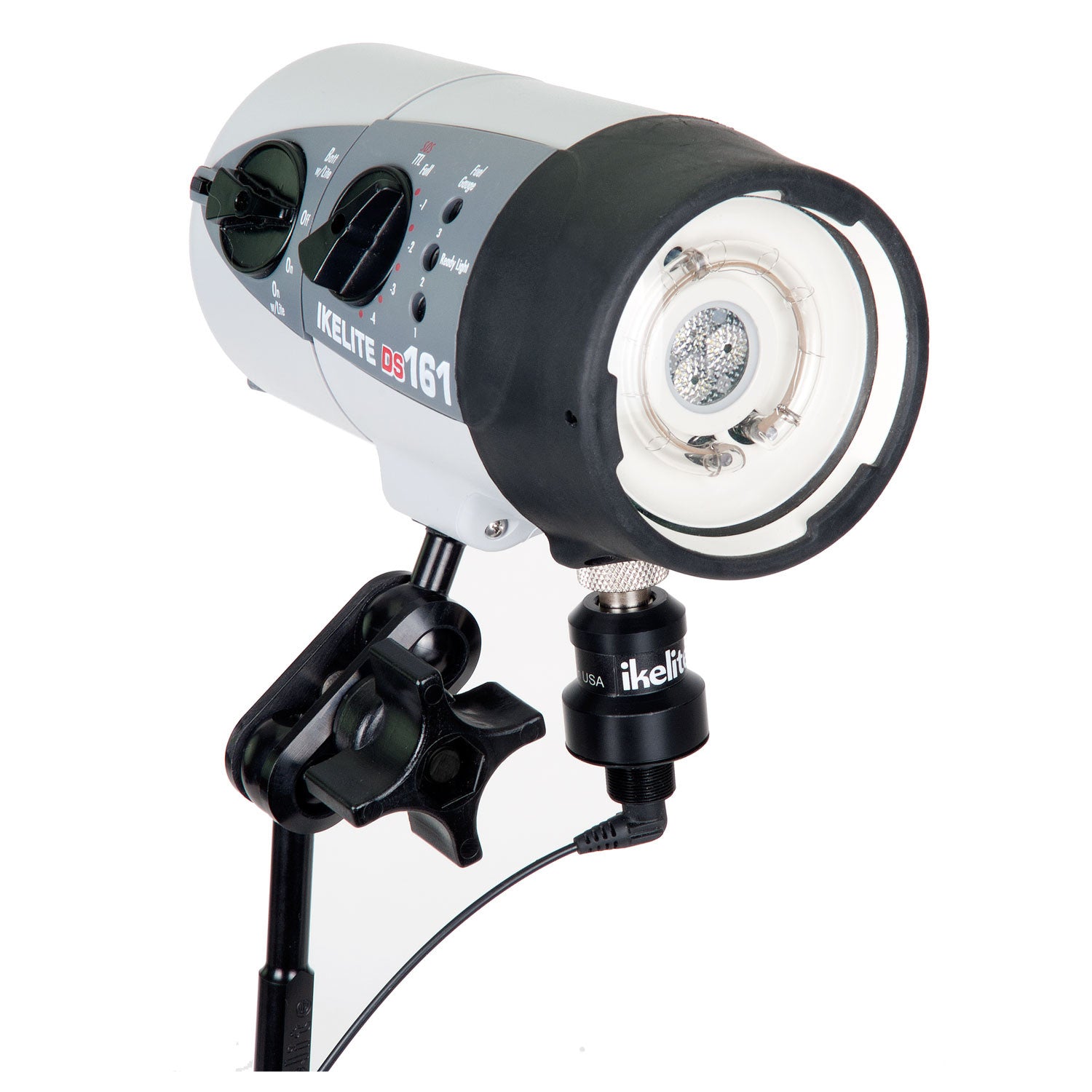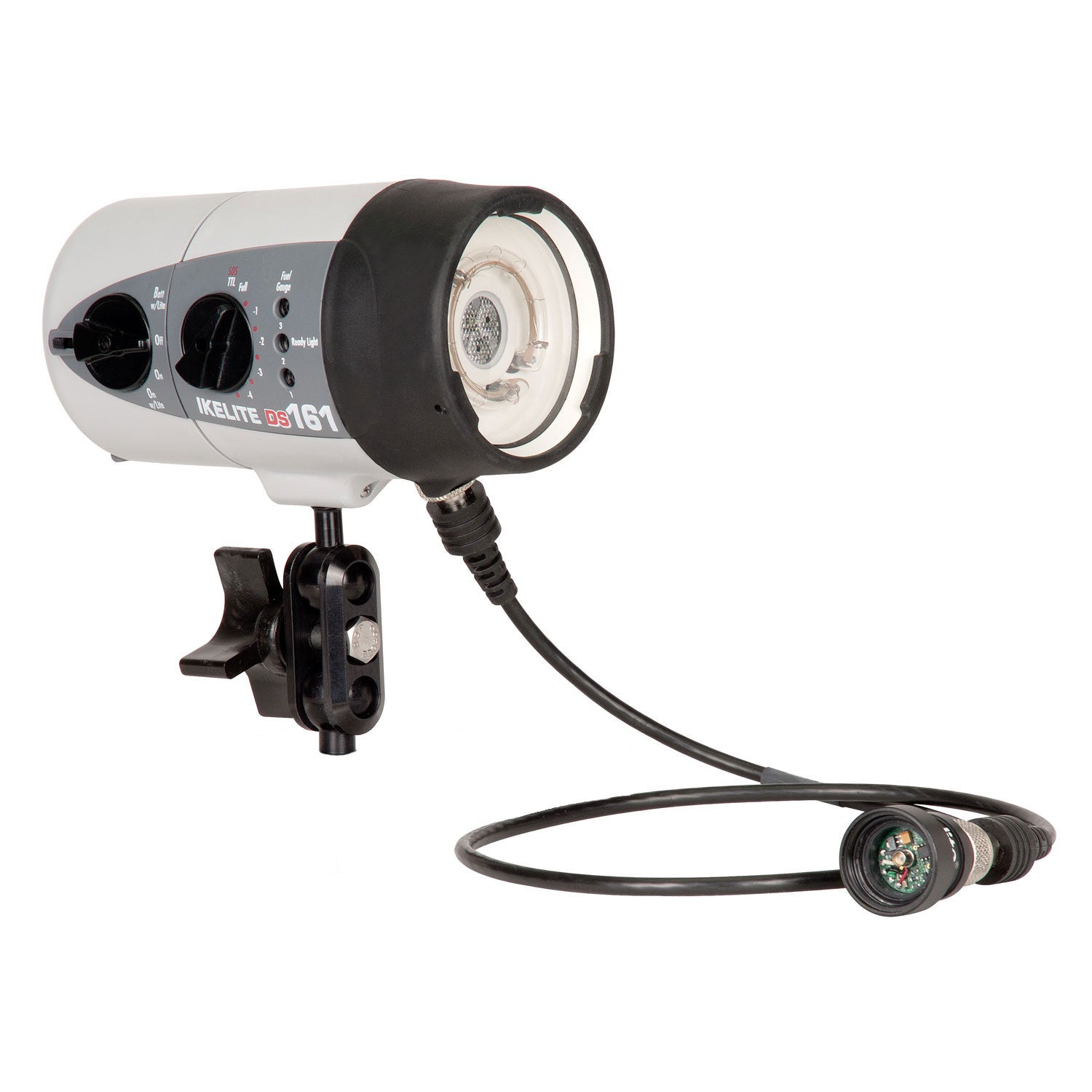 SKU: 4403
Optical Slave Converter for Remote Triggering of DS Strobes
Trigger your Ikelite DS-series strobe off any camera or strobe flash. The Optical Slave Converter simply attaches to the strobe's electrical bulkhead in place of a sync cord connector. The enlarged slave window provides approximately 90 degrees field of view for remote triggering. Or thread on the included fiber optic port for the attachment of and triggering via a fiber optic cord.

The Optical Slave Converter can be extended using the optional 3-foot Extension Cord for creative backlighting in wrecks, caves, and pool studio set-ups. It can also be used above water for studio photography work. The Optical Slave Converter supports manual exposure modes as set on the attached DS strobe. TTL exposure mode is not supported.

The Optical Slave Converter automatically configures itself for compatibility with both pre-flash and non pre-flash camera modes. No setting of small switches or confusion over number of pre-flashes. Simply turn on your strobe and take one picture to configure.

An individual Optical Slave Converter is needed for each strobe. Use of multiple strobes requires one Optical Slave Converter per strobe. The Optical Slave Converter supports all Ikelite DS strobes.

If your primary purpose is to trigger a flash through a camera housing, we recommend the Fiber Optic Converter instead.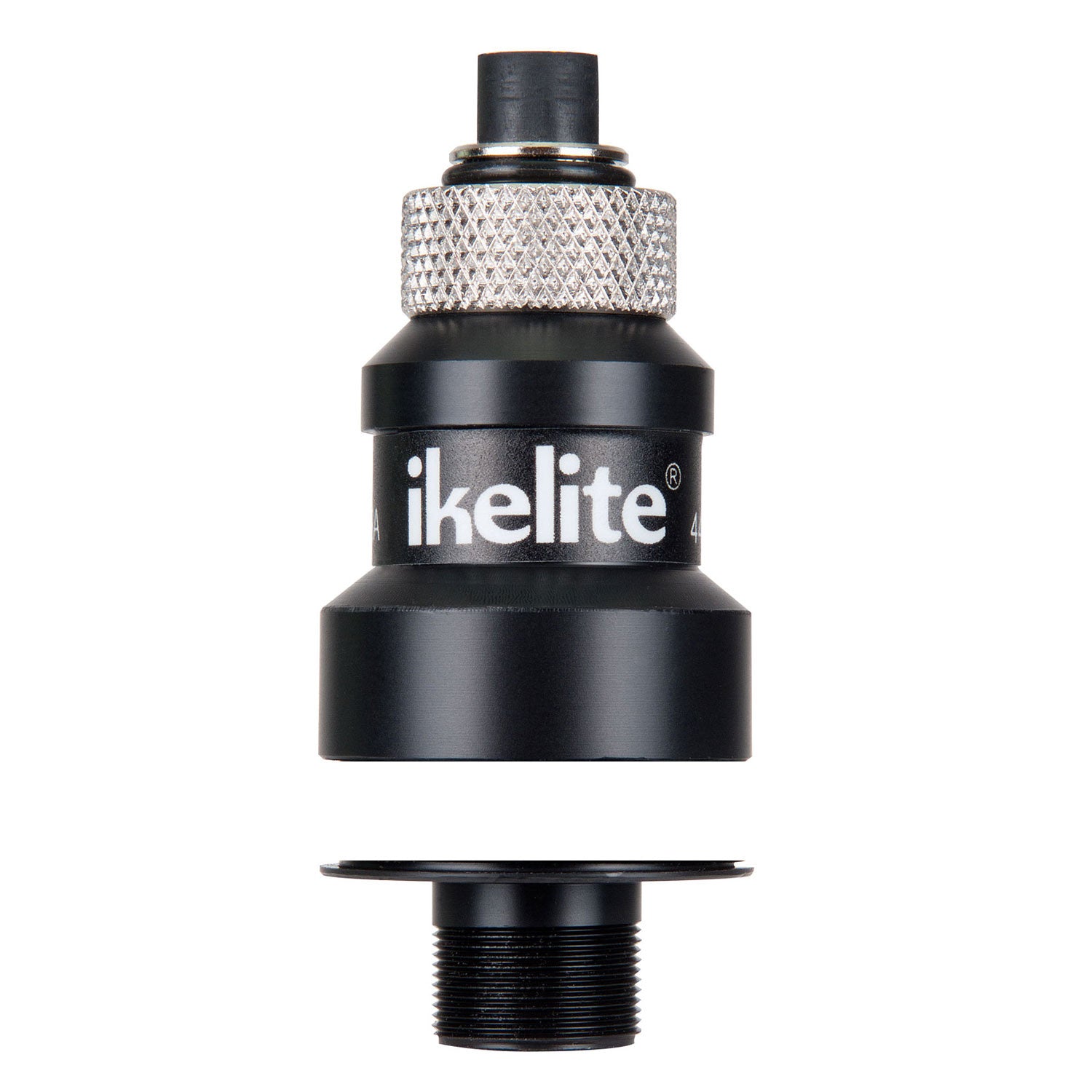 Dimensions
1.1 diameter x 2.7 in (28 x 69 mm)
Have questions?
We're here for you for every step along the way. Email ikelite@ikelite.com for help on gear selection, assembly, camera settings, and photo advice. We can even help you decide where to dive!
Instruction manual
Optical Remote Trigger
Fiber optic end
Connector protector
Silicone lubricant 1cc tube