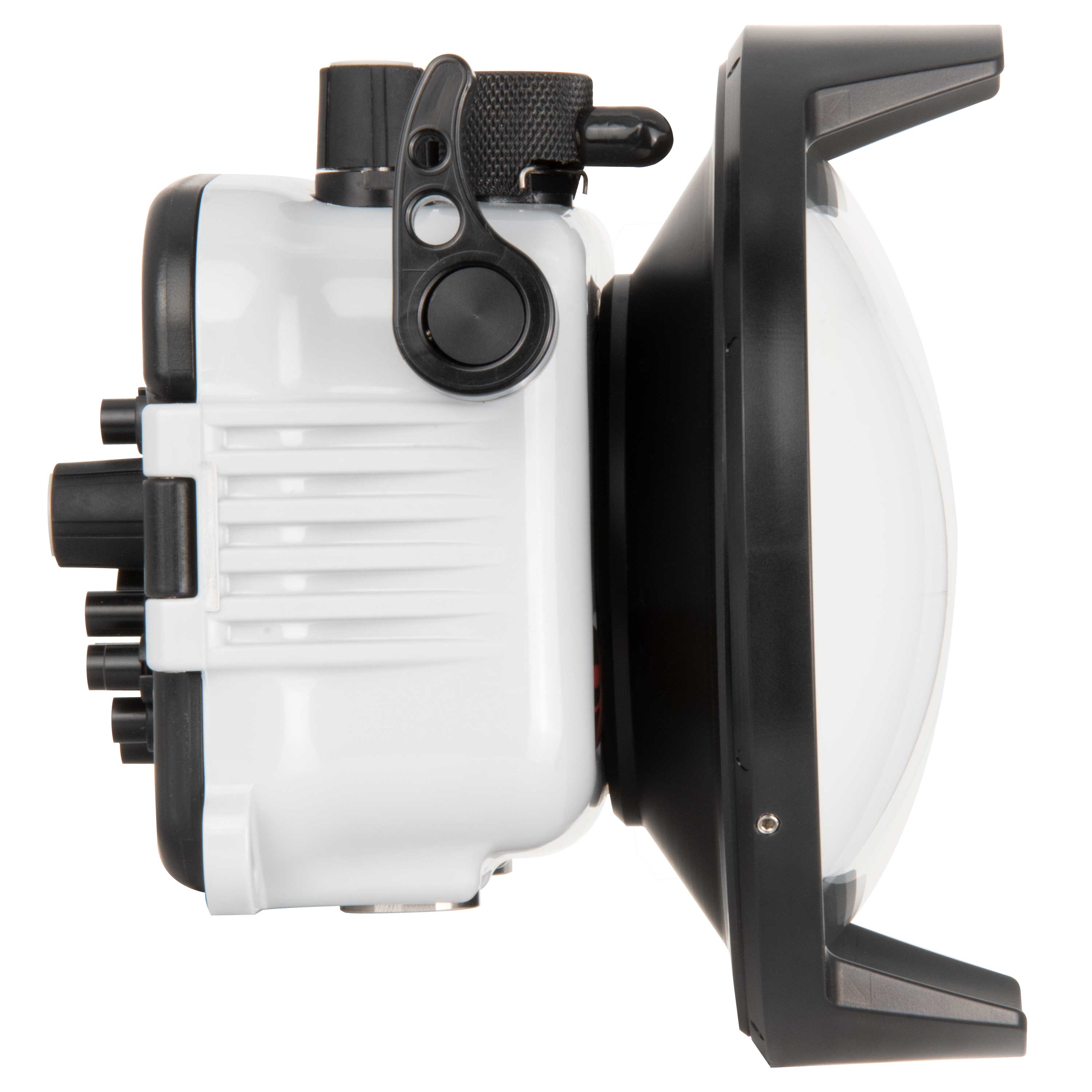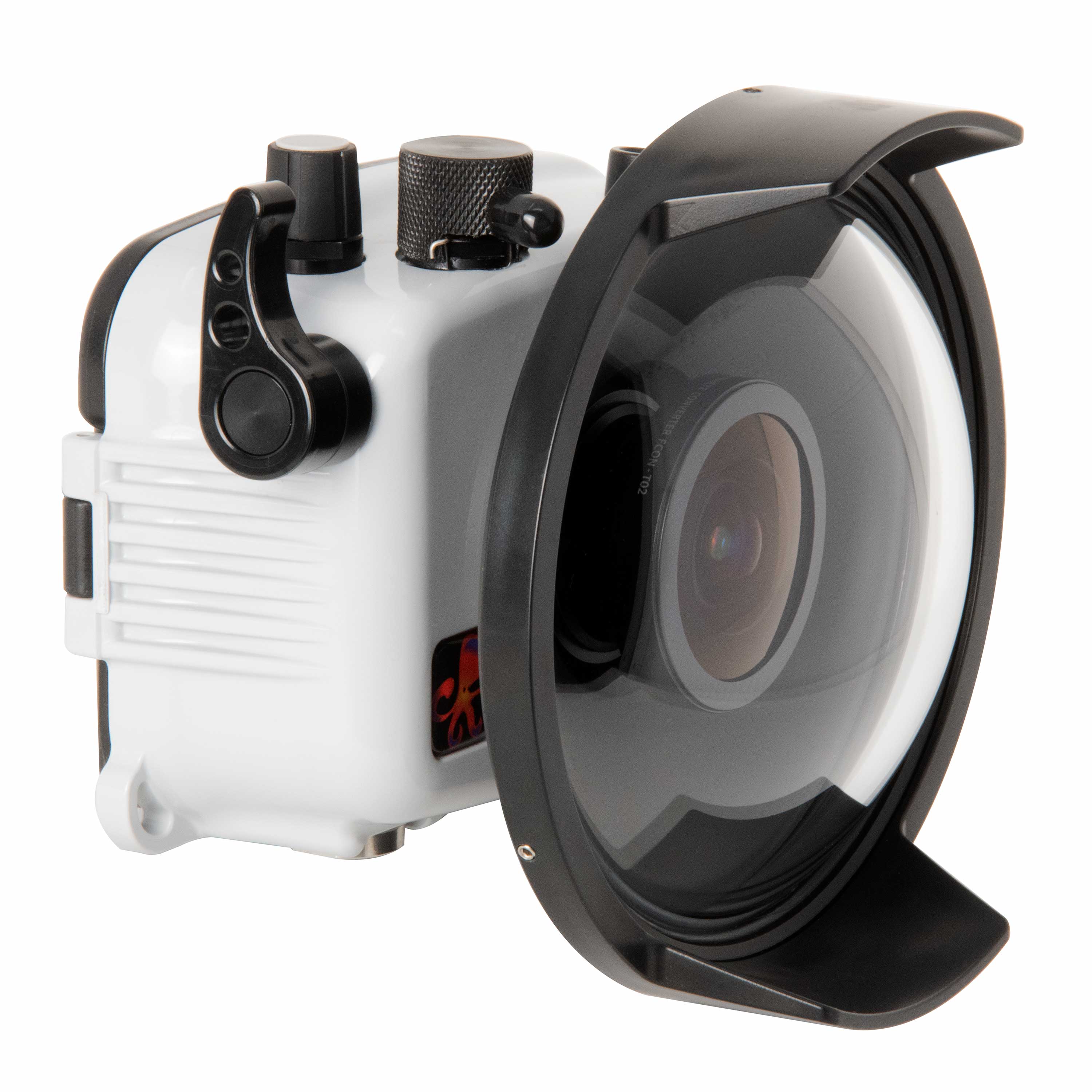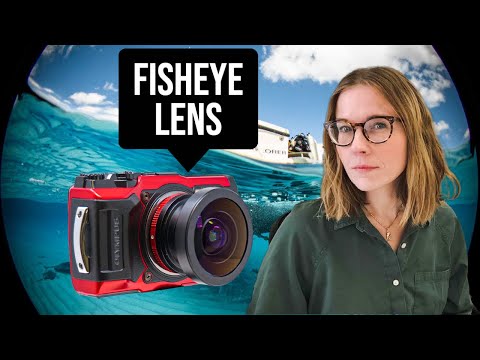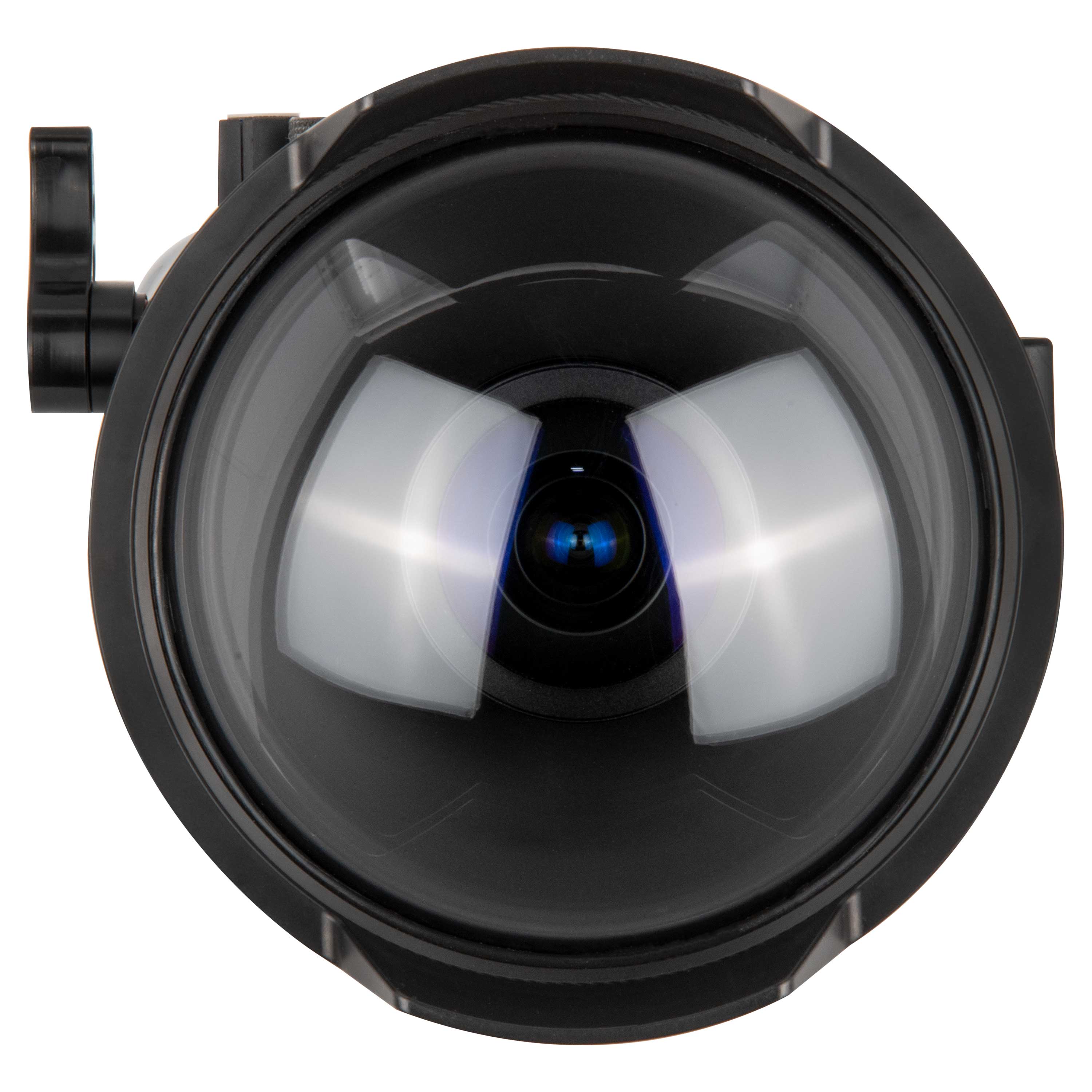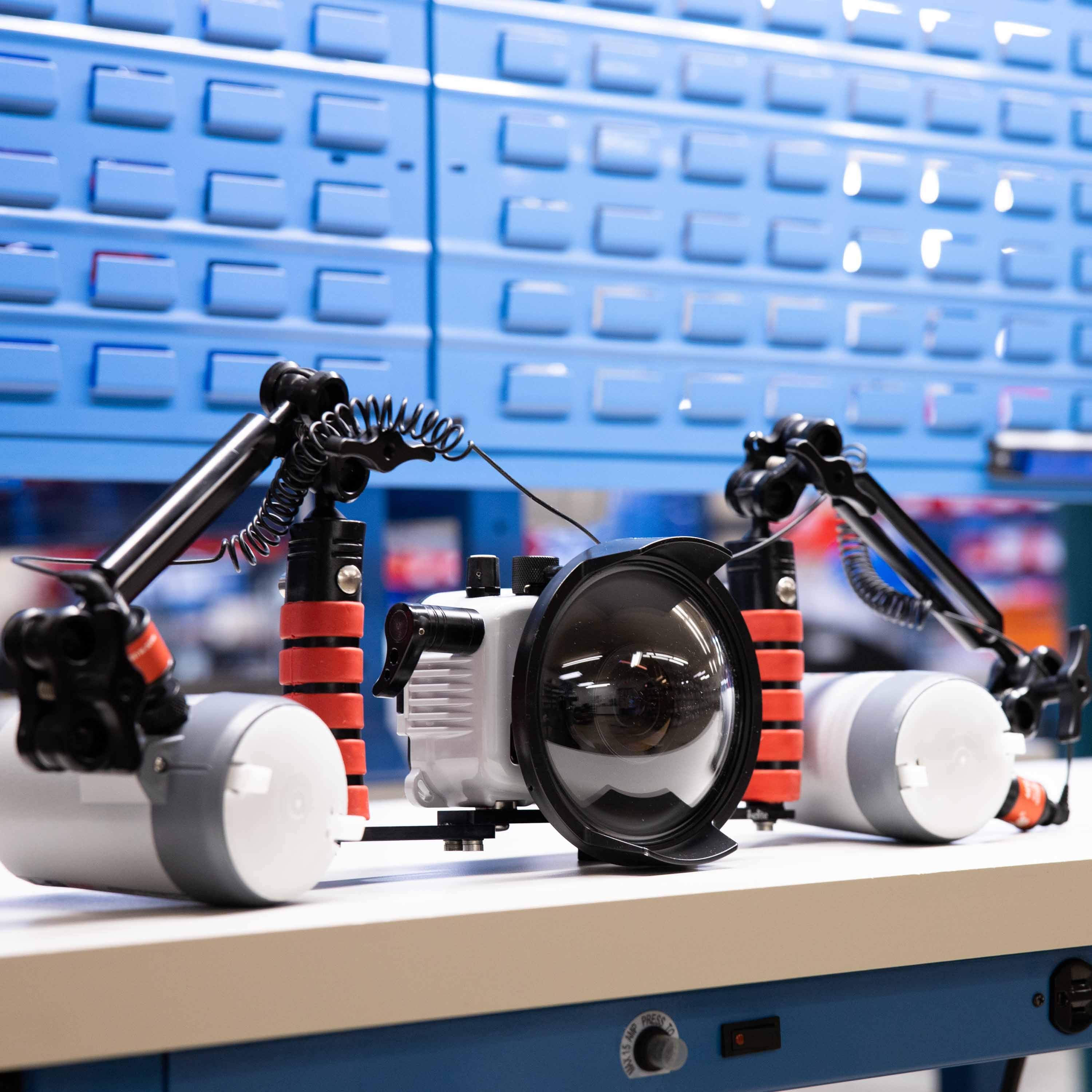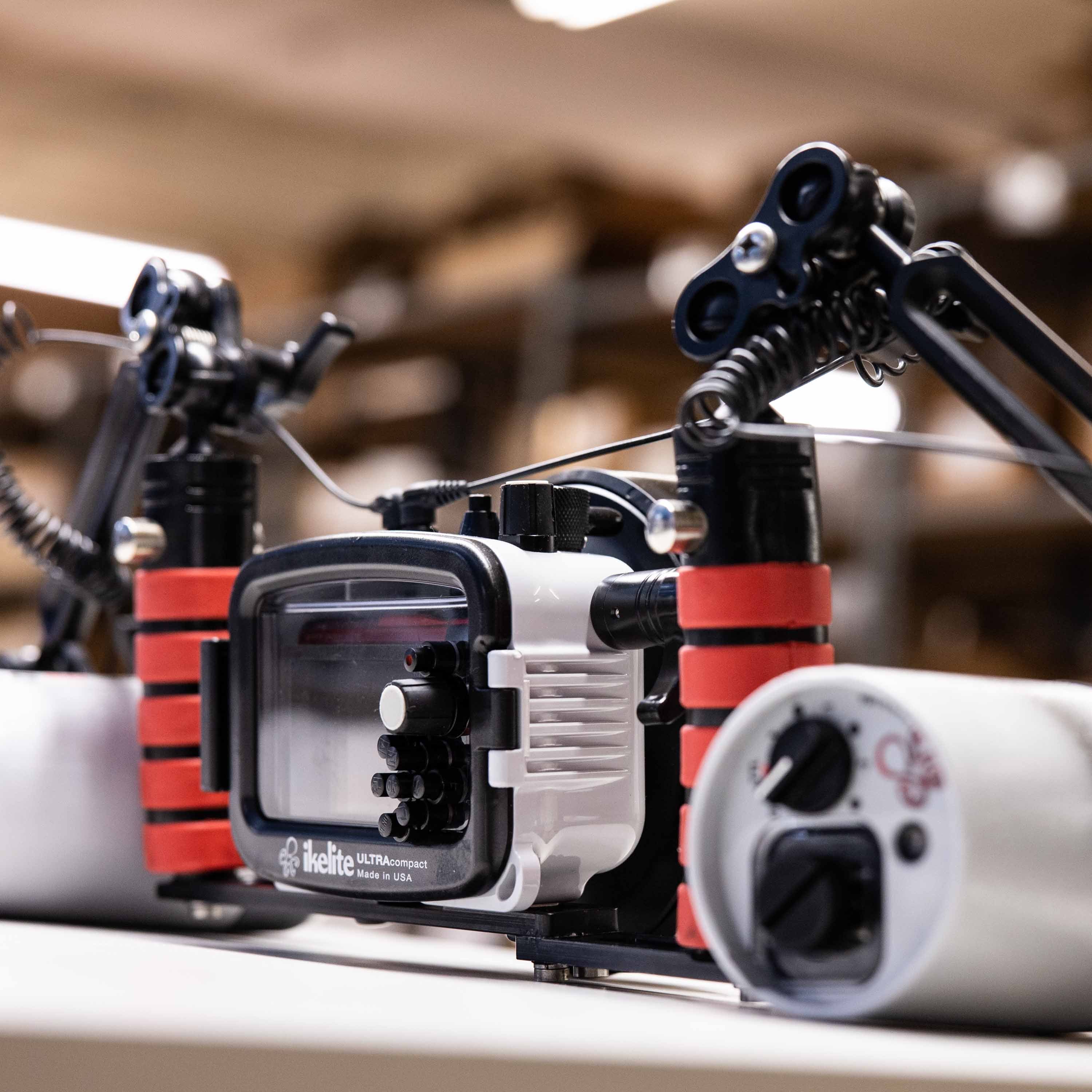 SKU: 6233.14
Underwater Housing for Olympus Tough TG-6 with Dome Port for FCON-T02 Fisheye
A full featured and durable waterproof housing for Olympus Tough TG-6 cameras. If you're looking to shoot everything from split shots (half-in, half-out of the water) to wide angle fisheye to macro on the same dive then this housing is for you. Recommended for use in conjunction with the FCON-T02 Fisheye Lens (sold separately).  Suitable for scuba, snorkel, surf, pool, and any application in or around the water.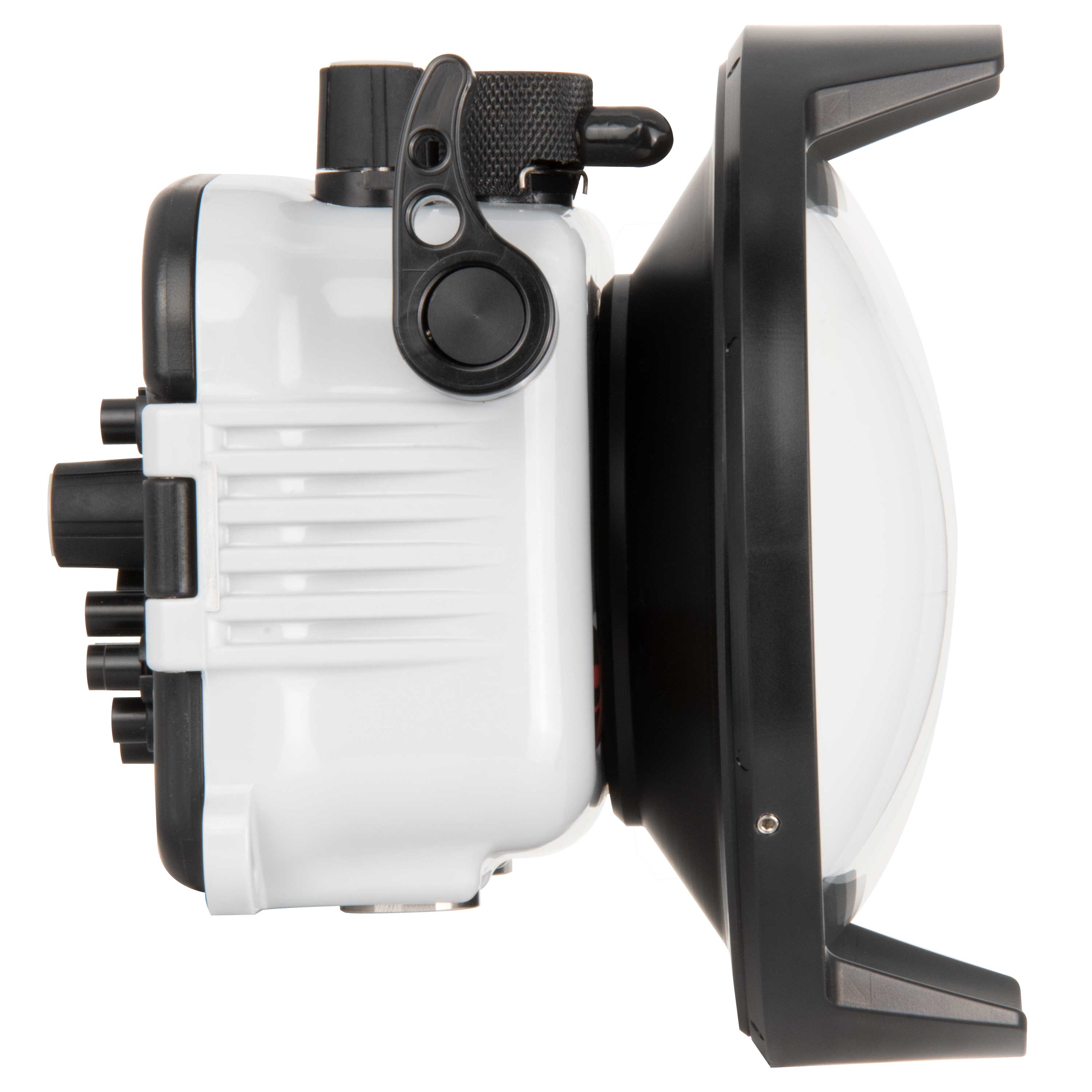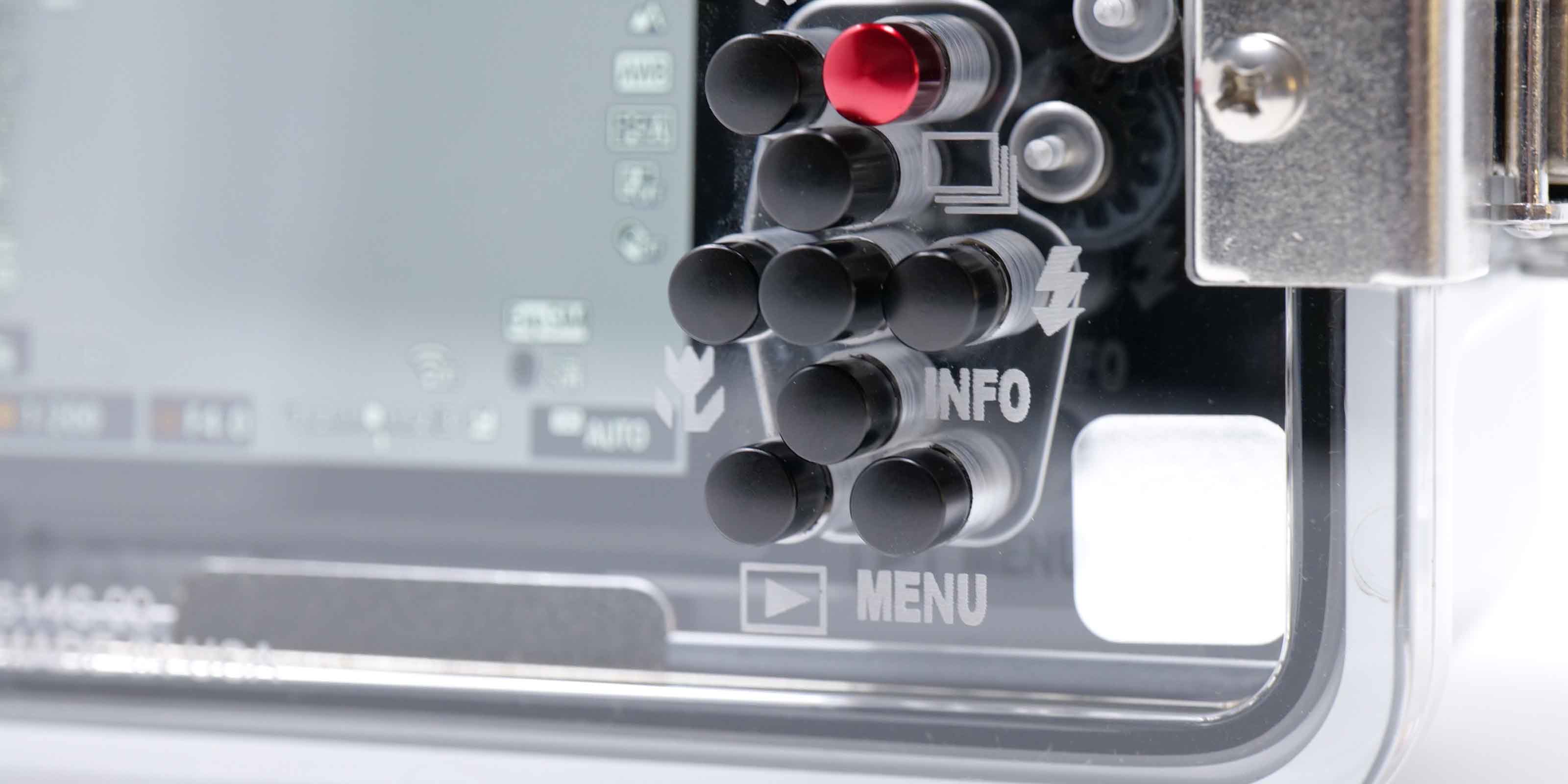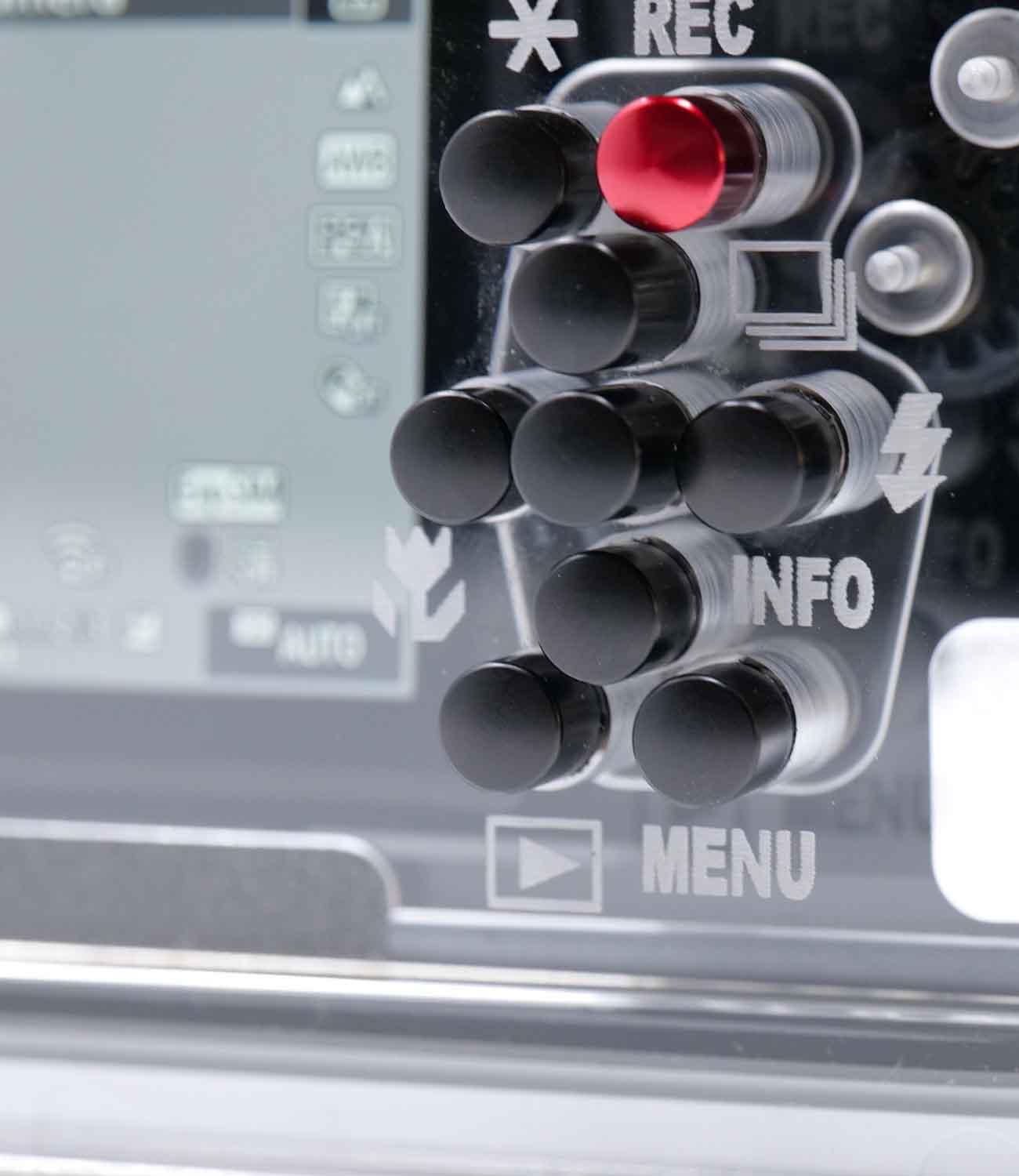 Clear Housing Back
See that your camera is dry inside
Specifications
Go from super wide angle to macro with the push of a button
Controls
Controls for all camera functions except Log Switch
Dimensions
6.2 x 5.5 x 3.6" (158 x 141 x 85 mm)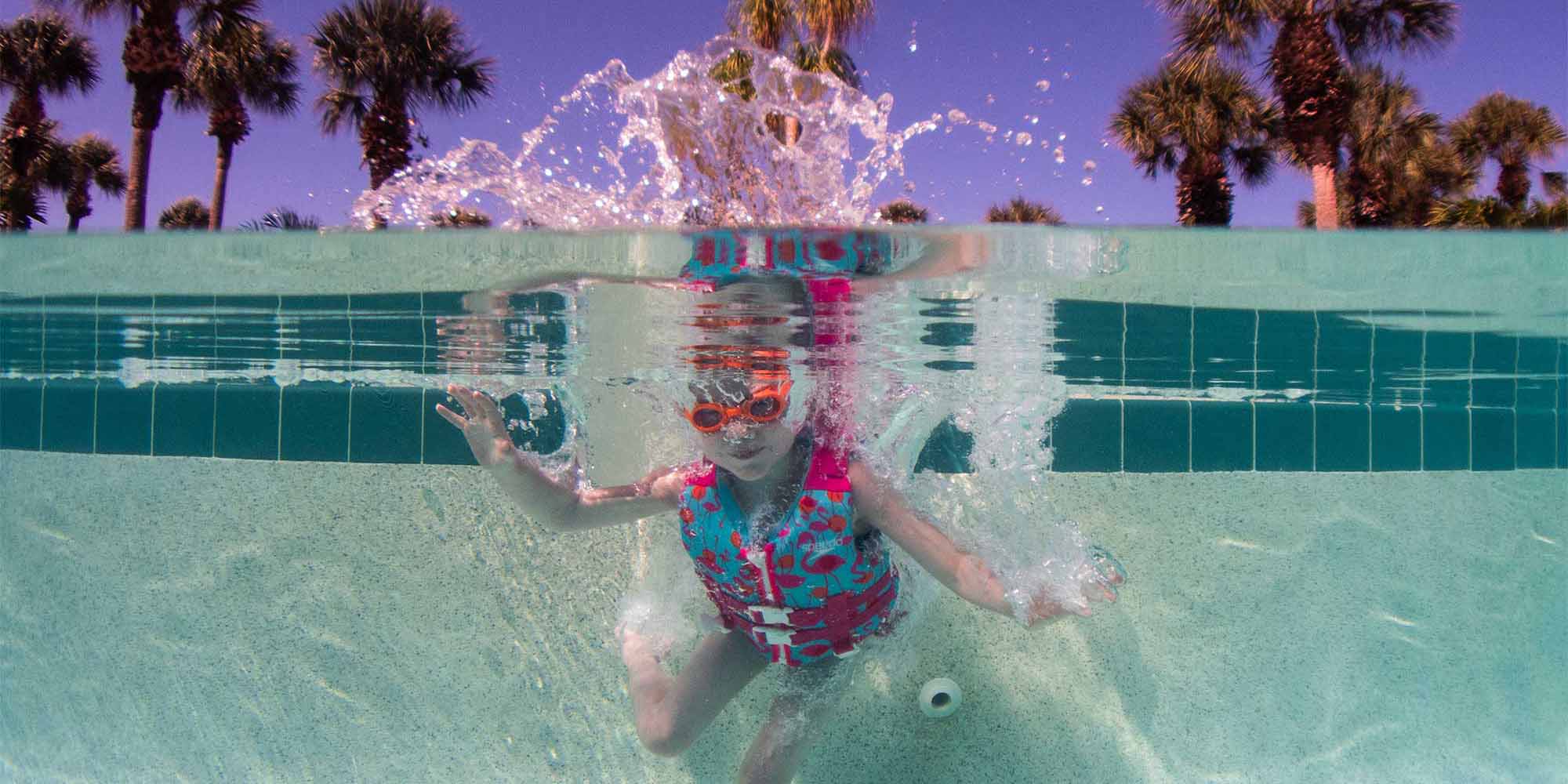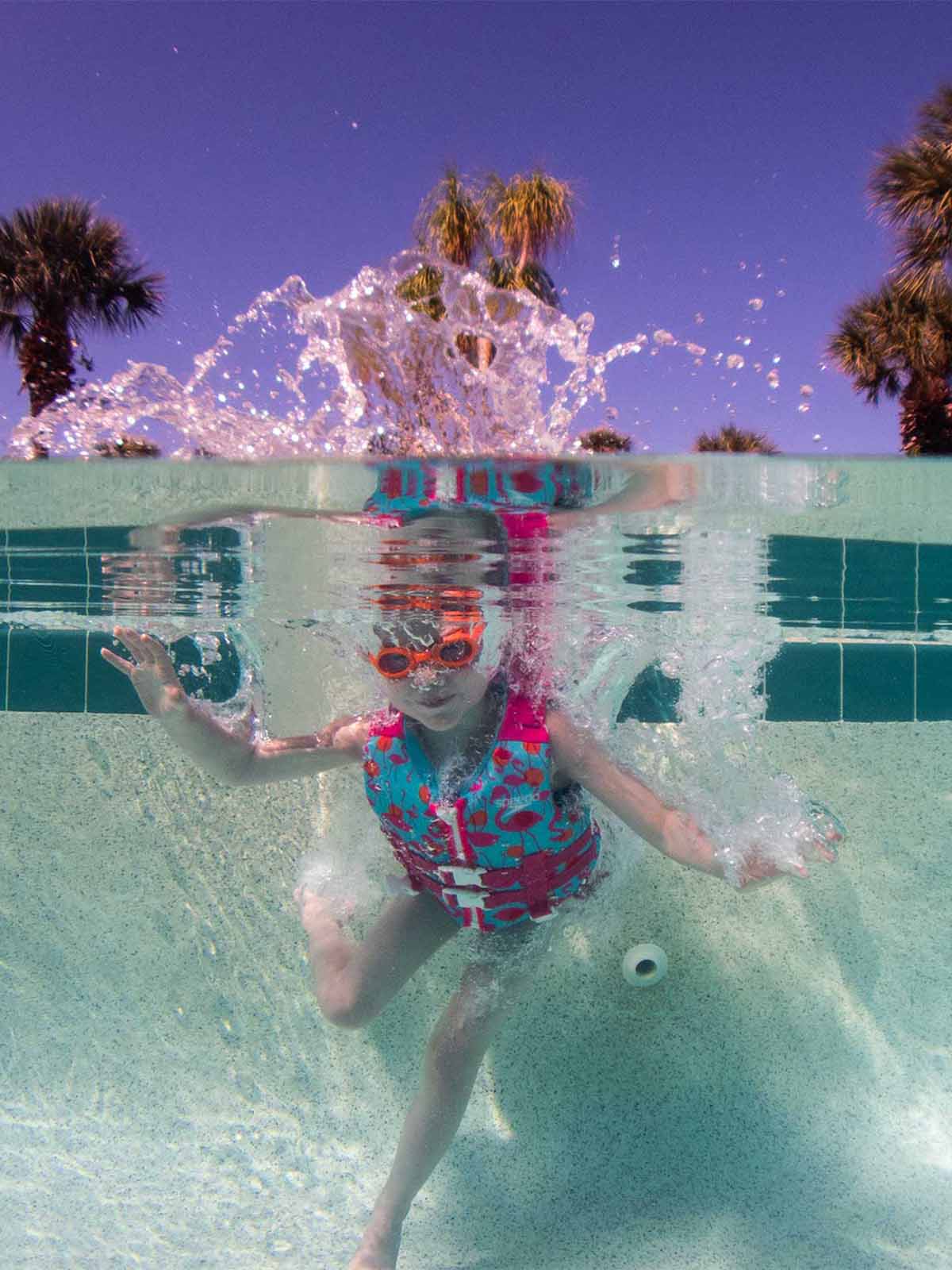 © Brigham • Rydberg • Hale
Taken with Olympus TG-5 and Olympus TG-6 underwater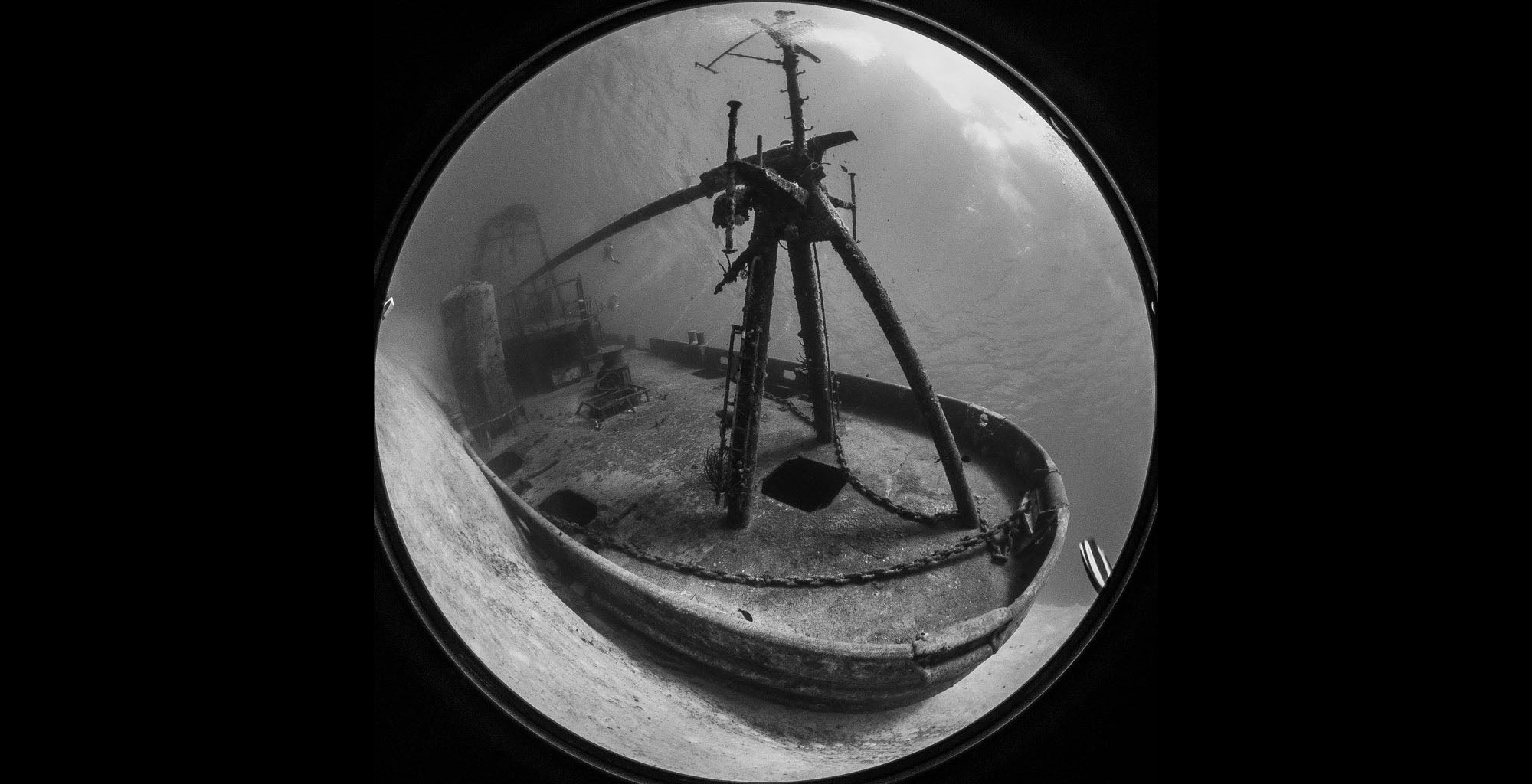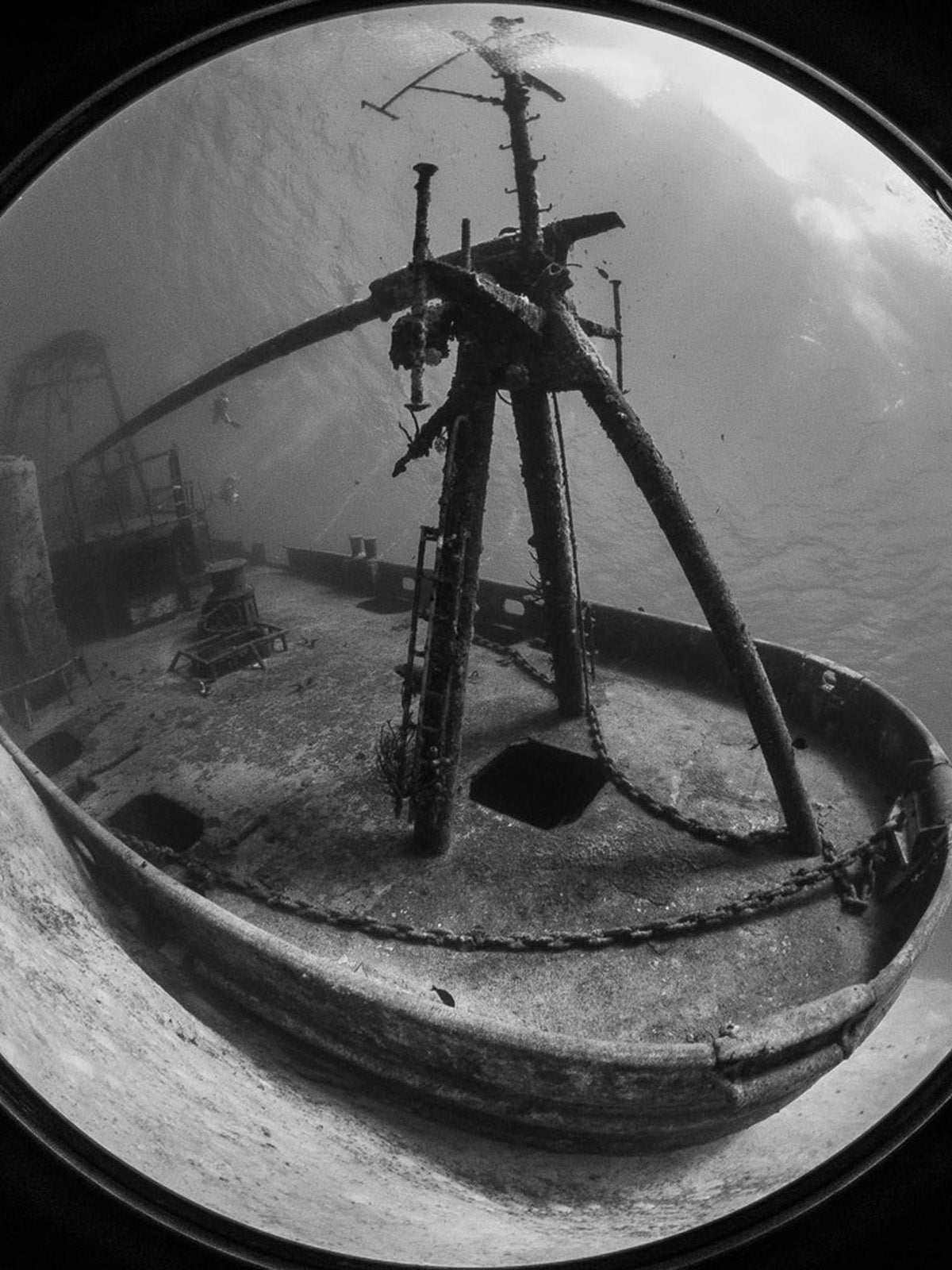 © Brigham • Rydberg • Hale
Taken with Olympus TG-5 and Olympus TG-6 underwater
Have questions?
We're here for you for every step along the way. Email ikelite@ikelite.com for help on gear selection, assembly, camera settings, and photo advice. We can even help you decide where to dive!
Instruction manual
Our specially formulated ABS-PC blend housing is highly durable yet lightweight for travel. The light color keeps your camera cooler when shooting in warm, sunny environments.
The FCON-T02 Circular Fisheye Converter (not included) provides a circular fisheye perspective when the camera is set to 24mm, and diagonal fisheye capabilities when the camera is zoomed. The resulting image quality is spectacular; comparable in coverage to a Canon or Nikon 8-15mm Fisheye lens on a full frame DSLR body. It's the perfect combination for ultra wide angle, close focus wide angle, and over-under underwater photography.

The optical grade acrylic dome provides super sharp and bright imaging while being lightweight for handling and travel.

This dome port cannot be removed and replaced underwater. The dome port may be used with or without lens attached. Without the lens attached some reflections may be present when shooting towards a bright light source (like the sun).

This housing does not support the use of the FCON-T01 Fisheye Lens which is too large in diameter to fit in the opening of the lens port.

The good news is that you aren't limited to a fisheye or ultra wide-angle perspective. The camera may be zoomed while the lens is attached and can focus up to a 30mm macro equivalent underwater.

The dome port precludes the attachment of external lenses or color filters. This housing is not compatible with the FCON-T01 Fisheye Lens.
Due to the position of the camera's flash in relation to its lens, the built-in flash is not suitable to illuminate photos under water. For the best color and clarity, we recommend adding a filter, strobe, or constant-on light. The built-in flash may be used to trigger external strobes via fiber optic sync cord. Two ports are provided for the connection of up to two fiber optic cords.

Any current model Ikelite DS strobe can be triggered fiber optically with true automatic Olympus TTL exposure using the RC1 TTL Receiver # 4412 and Fiber Optic Cord # 4501.
Use the camera's built-in Wi-Fi feature to download photos to another device without removing the camera from the housing. The Wi-Fi feature is only usable above water within close proximity to the connected device.
Unless otherwise noted, this housing does not accommodate the use of add-on grips, battery grips, eyepieces, LCD covers, or other accessories. 

Differences in lens and control placement prevent other camera models from being used in or adapted to this housing. We are not aware of any other models which may be used in or adapted to this housing.
Housing
O-ring # 0132.45 (installed)
Port cover # 0200.1 (installed)
Lanyard # 0321.10
Silicone lubricant 1cc tube