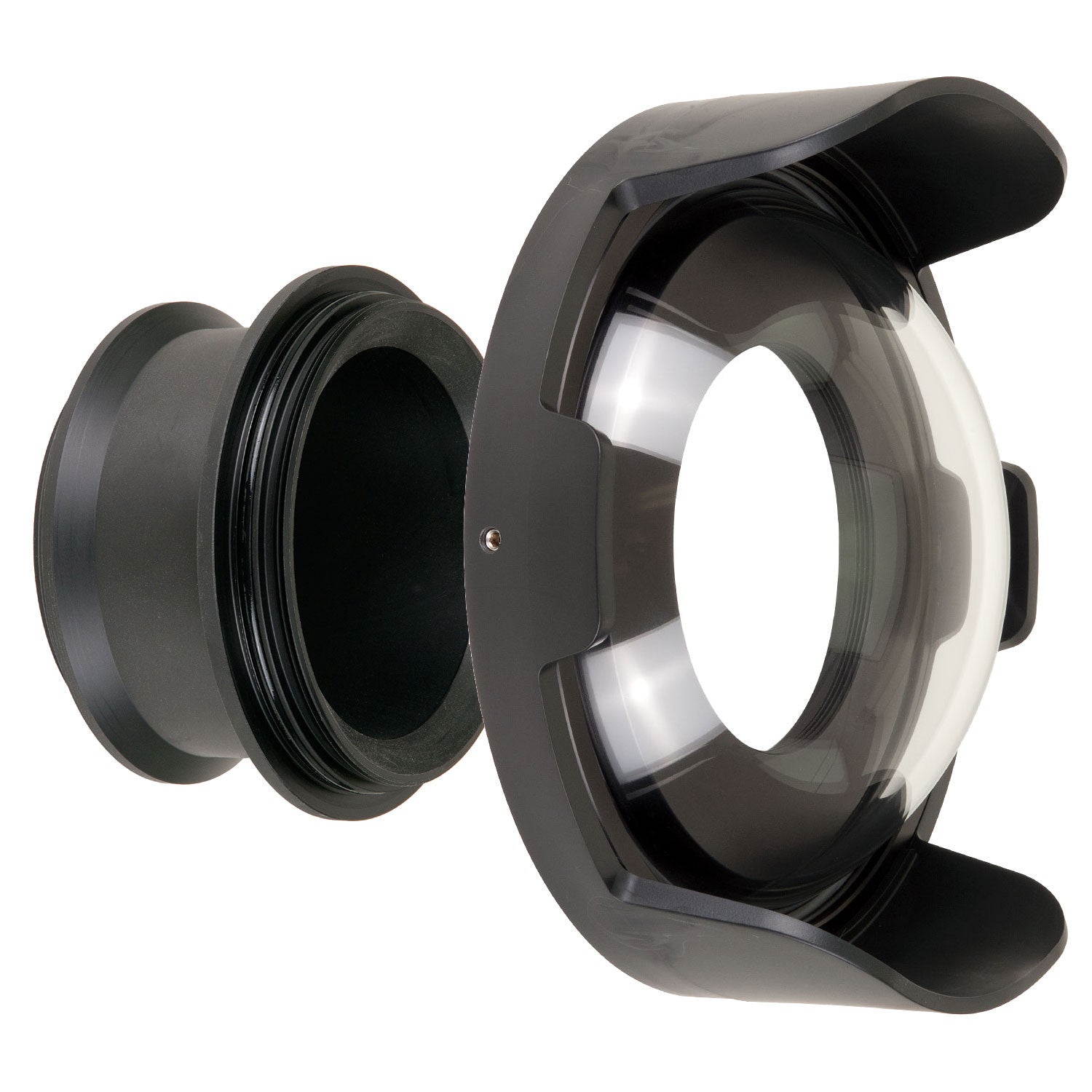 SKU: 5511.4
FL 8 inch Dome Kit for Lenses Up To 4.25 Inches
---
This kit is out of stock and no longer available. This port continues to be available as individual products Modular 8" Dome # 5510.45 and FL Port Extension for Lenses Up To 4.25 Inches # 5510.24. 
Two products in one convenient package compatible with a variety of zoom lenses including the popular Canon 17-40mm and Nikon 18-70mm.
The injection molded acrylic 8-inch diameter dome is specifically designed for underwater photography to provide superior optical performance. Compared to a smaller 4- or 6-inch diameter dome, the larger diameter reduces edge distortion on pictures taken with certain super-wide angle lenses and makes shooting over-under shots (half-in, half-out of the water) easier. Domes are ideal underwater for shooting wide angle lenses.
This kit includes our Modular Lens Extension for lenses up to 4.25 inches (10.8 cm) in length (product number 5510.24). The Lens Extension threads onto the base of the Modular 8-inch Dome for simple assembly.
Lens Extensions are available in a variety of lengths to accommodate most popular wide angle and zoom lenses. Additional extensions can be purchased separately and used with this Modular 8-inch Dome. A Modular Glass Flat Front can be added in place of the 8-inch Dome to use the Lens Extension with compact macro lenses.
In the Box
Modular 8" Dome # 5510.45
Extension for Lenses up to 4.25" # 5510.24
Documentation
Instruction Manual for 8" Dome