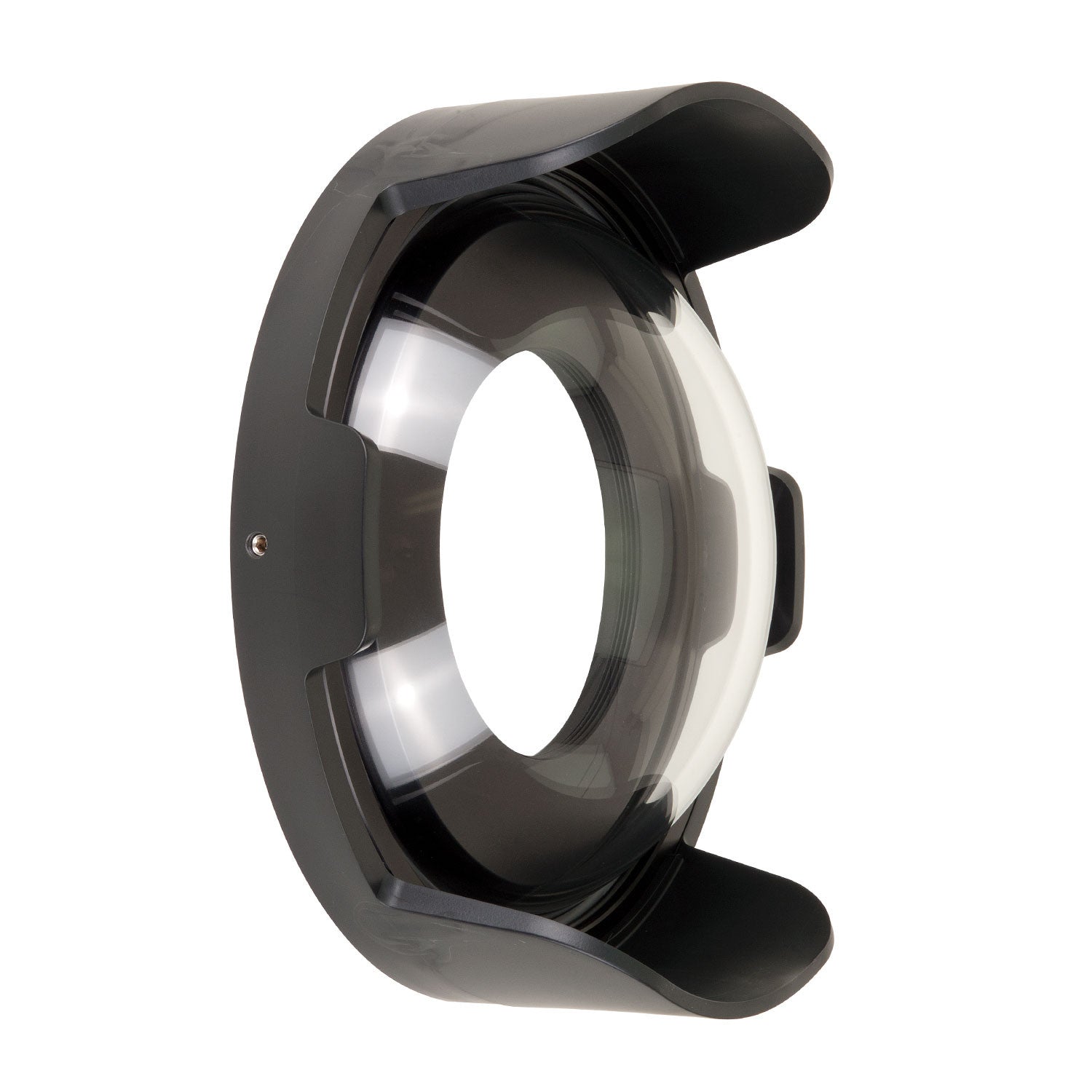 SKU: 5510.45
Modular 8" Dome for FL Port Systems
The injection molded acrylic 8-inch diameter dome is specifically designed for underwater photography to provide superior optical performance. Compared to a smaller 4- or 6-inch diameter dome, the larger diameter reduces edge distortion on pictures taken with certain super-wide angle lenses and makes shooting over-under shots (half-in, half-out of the water) easier. Domes are ideal underwater for shooting wide angle lenses. If you're shooting a macro lens, we recommend using the Modular Glass Flat Front instead.
The Modular 8-inch Dome requires a compatible Lens Extension for attachment to the Ikelite DSLR or mirrorless housing. Lens Extensions are available in a variety of lengths to accommodate most popular wide angle and zoom lenses. Each Lens Extension simply threads into the base of the Modular 8-inch Dome for easy attachment and removal.
A compatible extension or adapter is required to attach this dome to a housing.
This Dome is not compatible with the newer Dry Lock (DL) port system.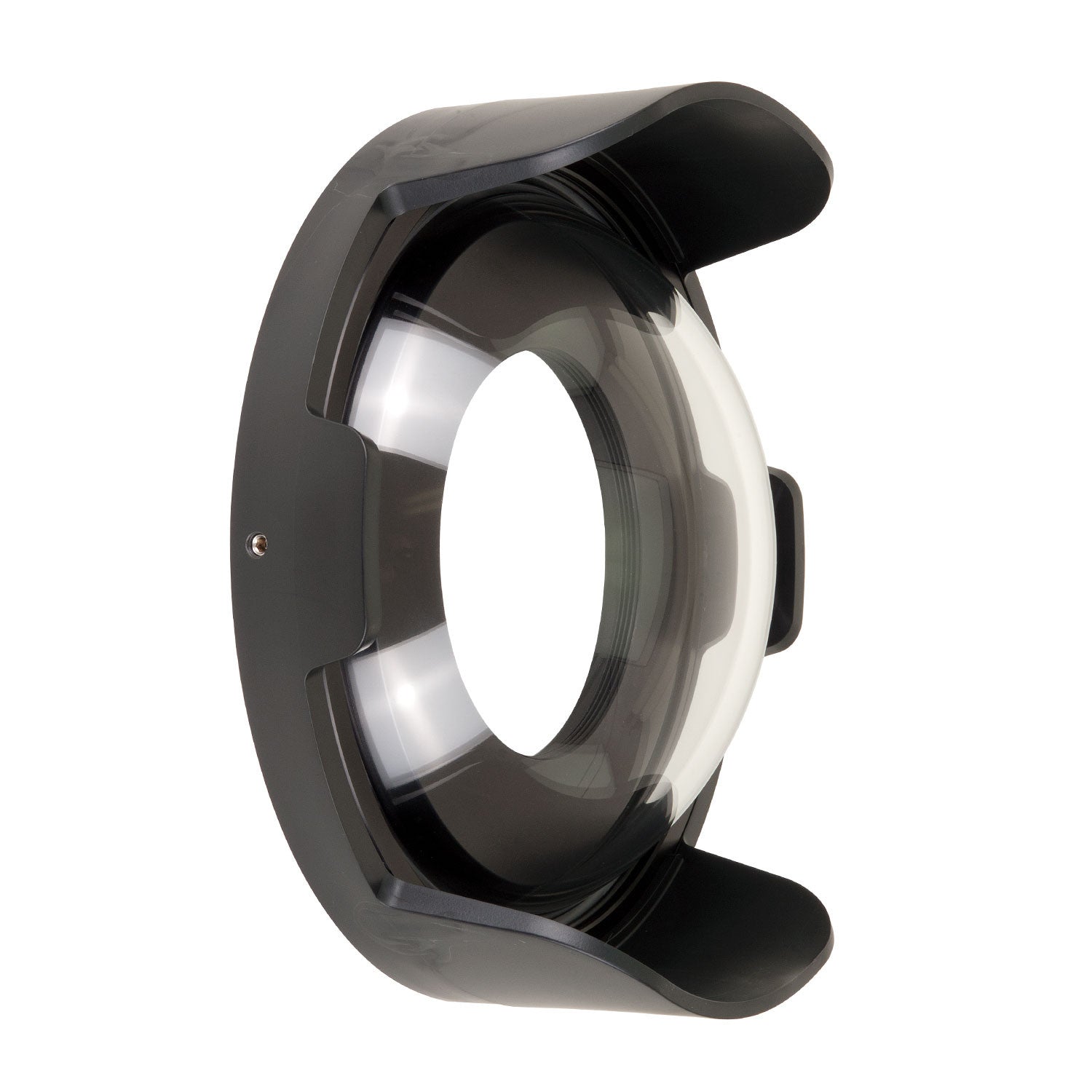 Have questions?
We're here for you for every step along the way. Email ikelite@ikelite.com for help on gear selection, assembly, camera settings, and photo advice. We can even help you decide where to dive!
Dome
Dome shade # 5510.04
Neoprene front cover # 0200.84
Silicone lubricant 1cc tube