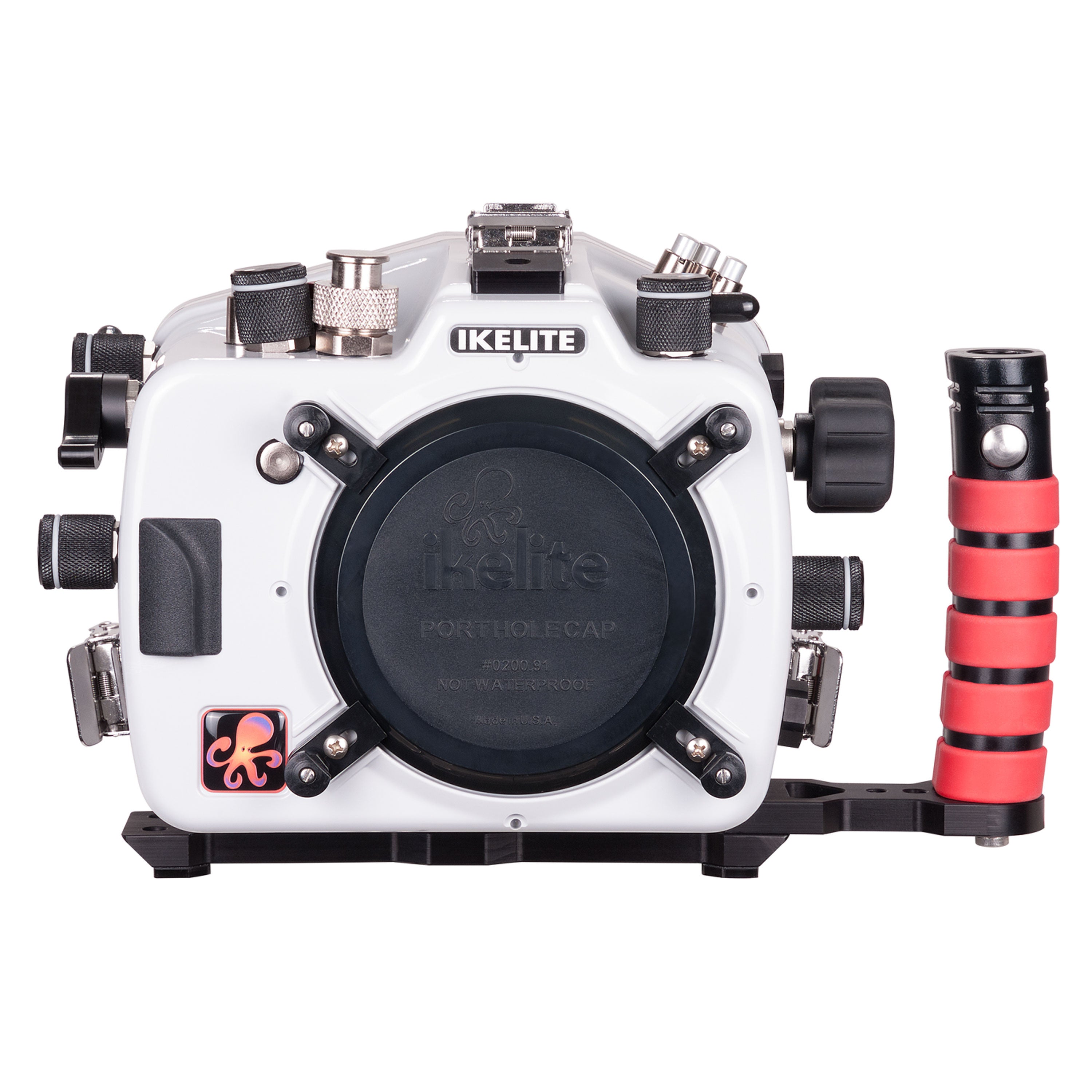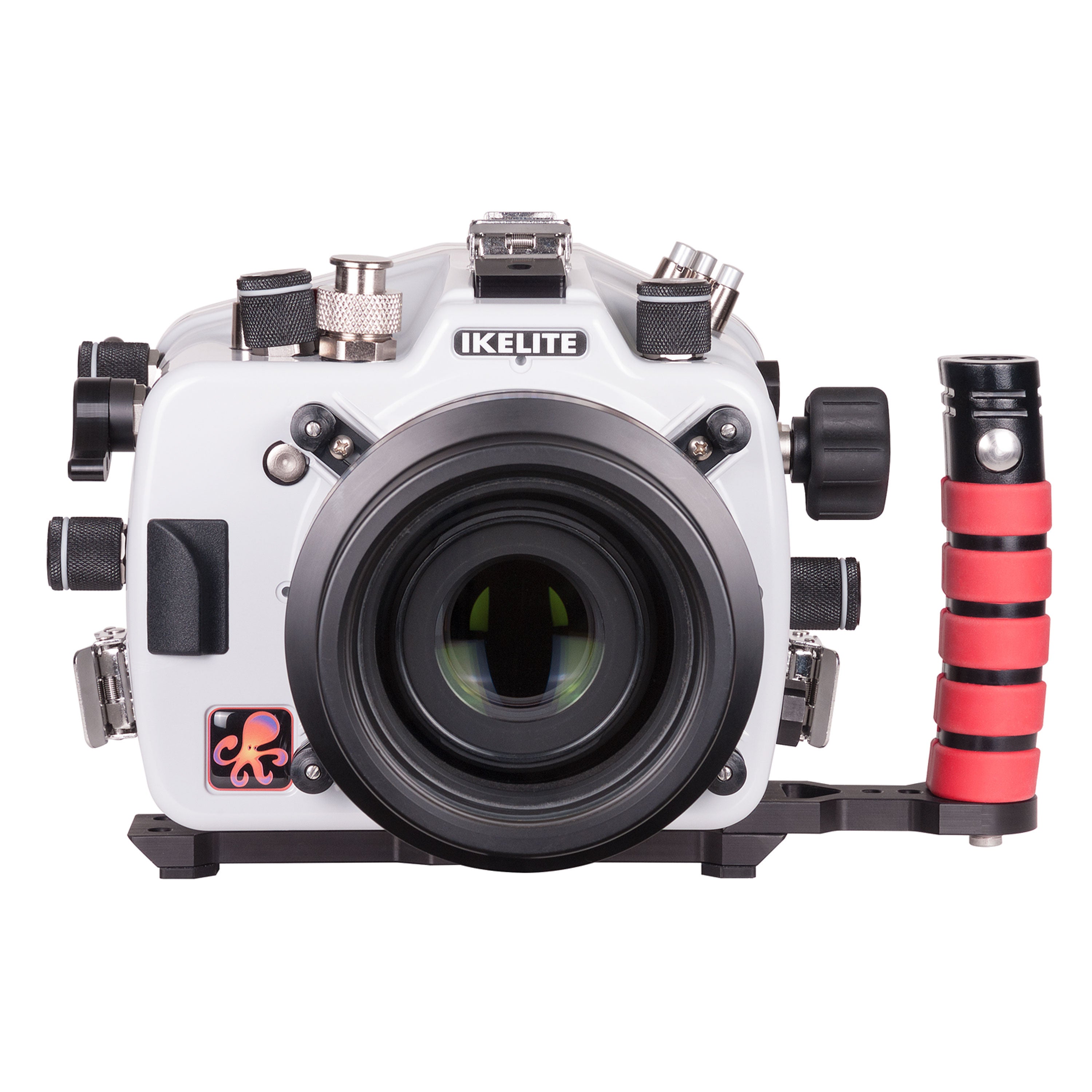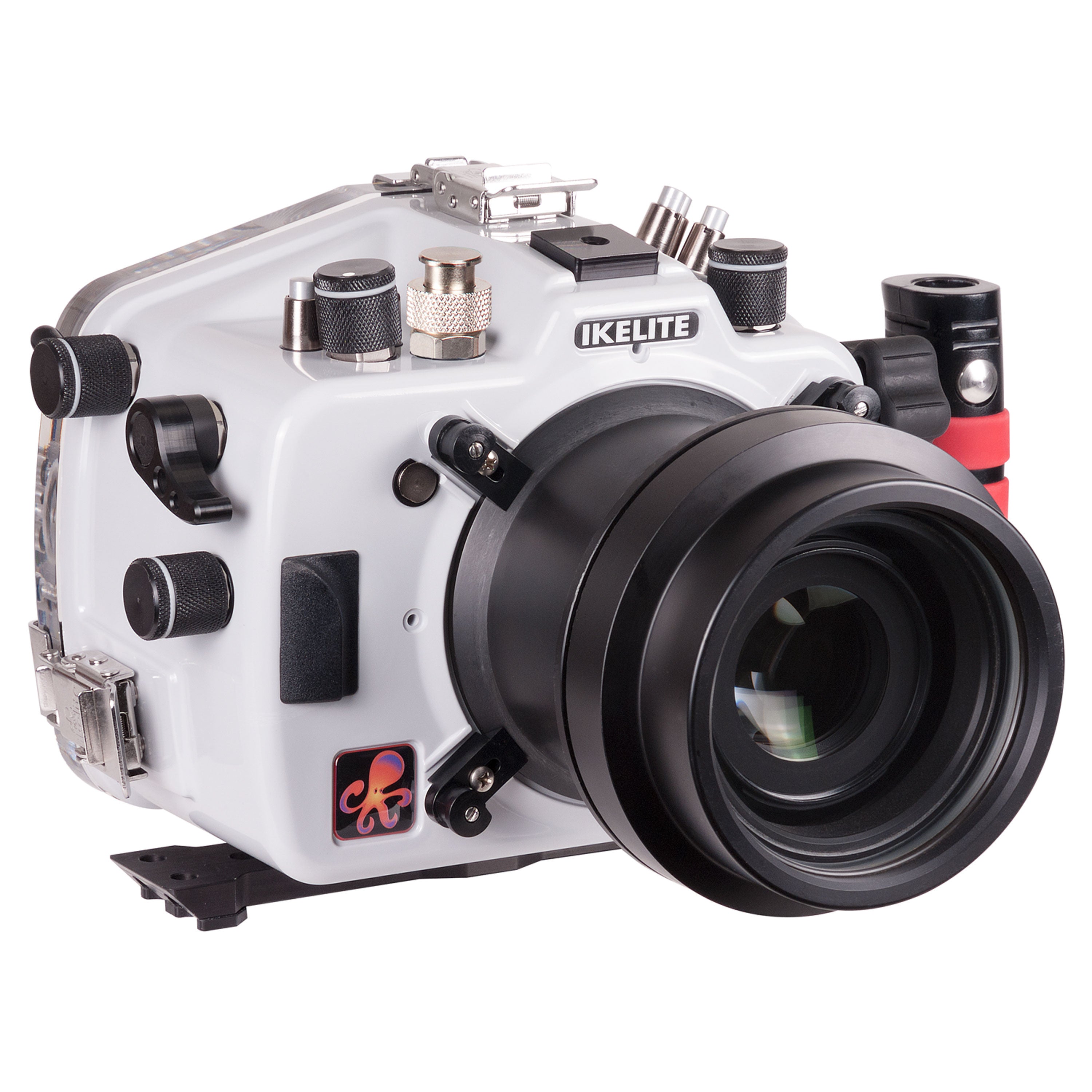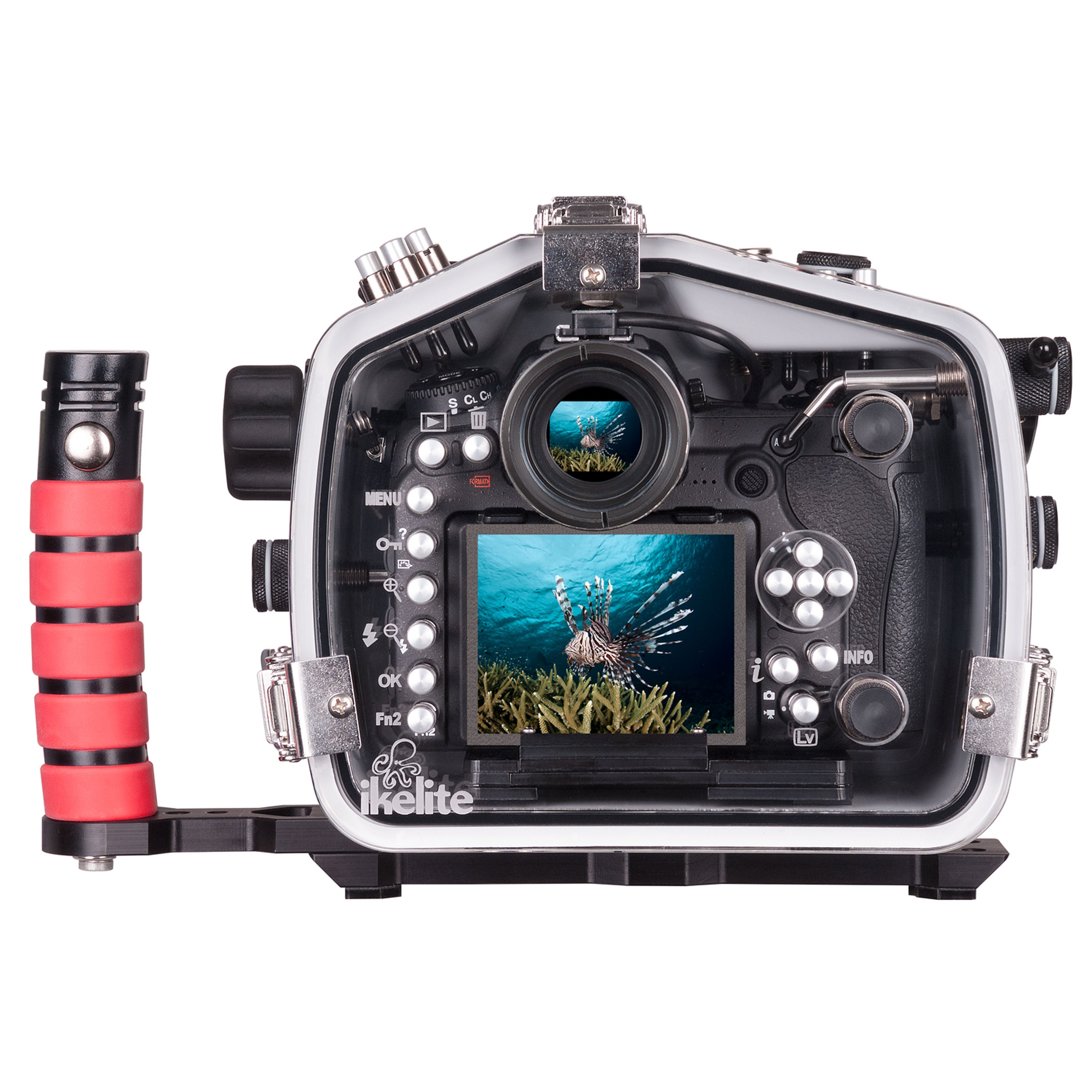 SKU: 6812.5
200FL Underwater Housing for Nikon D500 DSLR Cameras
---
This housing has been replaced with the 200DL Underwater Housing for Nikon D500 DSLR Cameras featuring the DL port system and a variety of other updated features. The new housing may be converted for use with legacy Four Lock (FL) system ports. See the housing webpage for more details. The housing # 6812.5 is out of stock and permanently out of production.  
See images taken with the Nikon D500 DSLR underwater...
This housing requires the addition of a compatible Four Lock (FL) Lens Port for waterproof operation. Lens Port not included.
Highlights
Four Lock (FL) Port System is compatible with legacy Ikelite standard and modular ports ports; the FL system makes it quick and easy to change lenses
Extra-large, soft touch zoom knob; Zoom is accessible for many lenses using our unique universal zoom gear system
Included Ikelite ICS-5 bulkhead connector with manual hotshoe for reliable electrical triggering of underwater strobes; Optional TTL accessories provide automatic exposure with compatible Ikelite DS strobes
Control symbols are laser etched into the back and will never fade or rub off
Quick install camera mount plate does not need to be removed for battery or memory card access
Two spare 1/2-20 threaded accessory port locations on the front of the housing for the addition of optional accessories
Includes a balanced aluminum base with left-hand quick release handle; Right-hand handle sold separately
Signature open-groove design suspends the rear o-ring in a natural position that is easier to maintain and more reliable than forcing the o-ring into a channel
ABS-PC construction is fundamentally corrosion-resistant
Made in the USA; Individually inspected for fit and water pressure tested to 200' (60m)
1 year limited warranty
Compatibility
This housing is only compatible with the Nikon D500 DSLR as shipped by the manufacturer. Unless otherwise noted, this housing does not accommodate the use of add-on grips, battery grips, eyepieces, LCD covers, or other accessories.
Differences in lens and control placement prevent other DSLR models from being used in this housing. We are not aware of any other models which may be used in or adapted to this particular housing.
TTL Exposure
Use the optional DL1 DS Link TTL Converter # 46054 for automatic TTL exposure with compatible Ikelite DS-model Strobes. Ikelite DS-model strobes may be used with this system without the TTL Hotshoe and Converter, but will not provide TTL exposure.
Non-Ikelite Strobes
SEA&SEA, INON, and Nikonos strobes with an electrical connection can be triggered in manual exposure modes using an electrical sync cord. Strobes without an electrical sync cord connection cannot be attached to this system unless slaved off of a hard-wired strobe.
Ikelite Non-Digital Strobes
Older non-digital strobes featuring an ICS-5 electrical sync cord bulkhead can be used with this system in manual exposure modes.
Fiber Optic
Fiber optic only strobes are not compatible with this installation. An external strobe must be connected by electrical sync cord.
Remote Triggering
Strobes with remote slave capabilities may be triggered off of a flash attached to the housing by electrical sync cord. Ikelite DS strobes support remote triggering using the Optical Slave Converter Product number 4403 or the Water Wizard system (manufactured and sold by Aquatica).
Specifications
200' (60m) depth rating
1/4-20 thread base mounts with 3.5" spacing
Near neutral buoyancy in fresh water
Actual buoyancy varies depending on choice of lens and port
5.1 lb (2.3 kg)
9.2 x 7.1 x 6.6" (234 x 180 x 168 mm)
In the Box
Housing
Main o-ring # 0132.59
Base with left-hand quick release handle # 4077.67
Port hole cover # 0200.91
Waterproof bulkhead cap # 9104.5
Universal zoom set up to 2.8-inch diameter # 5509.27
Universal zoom set 2.8 to 3.0-inch diameter # 5509.28
Control + push button tip assortment # 9249
Silicone lubricant 1cc tube
1 year limited warranty
Documentation