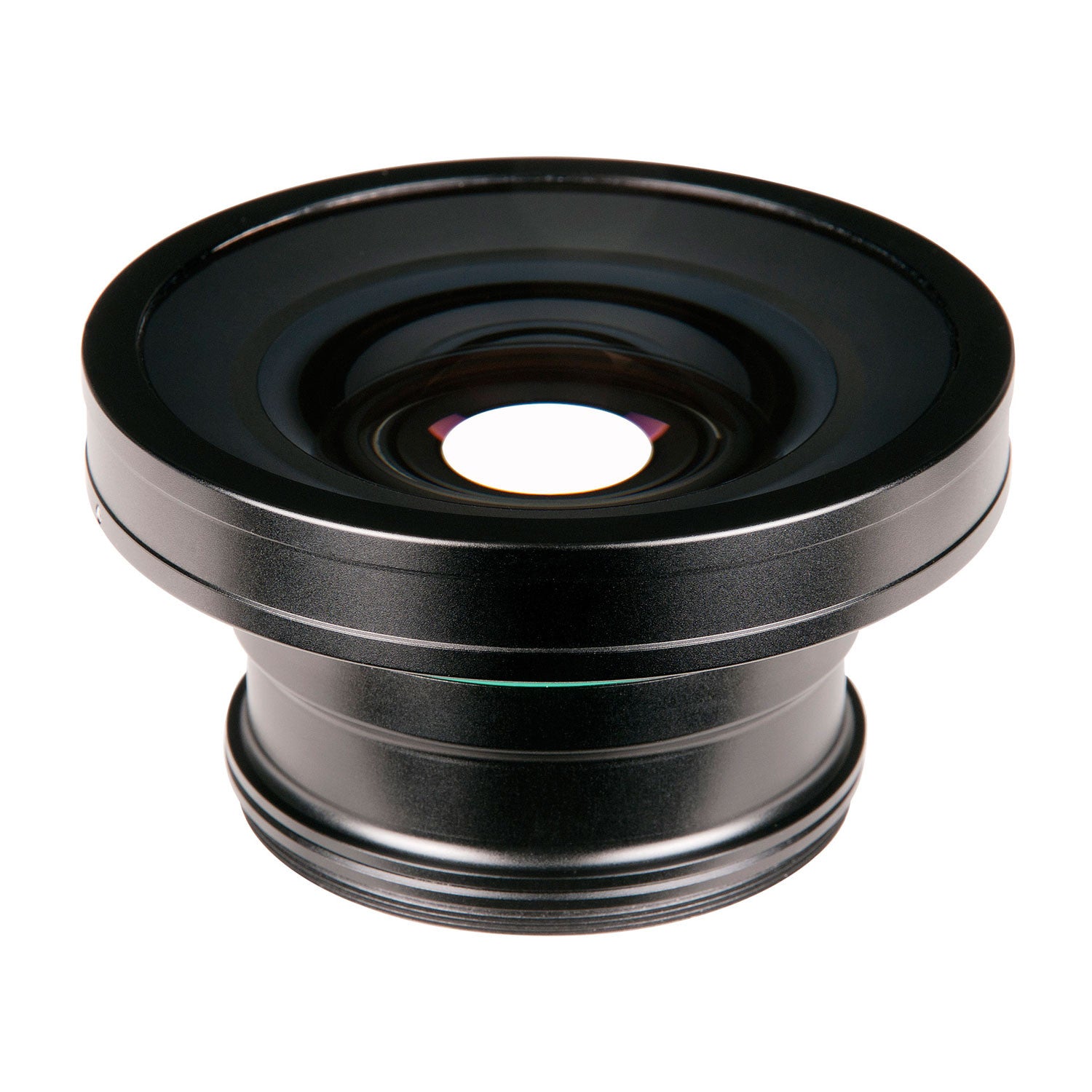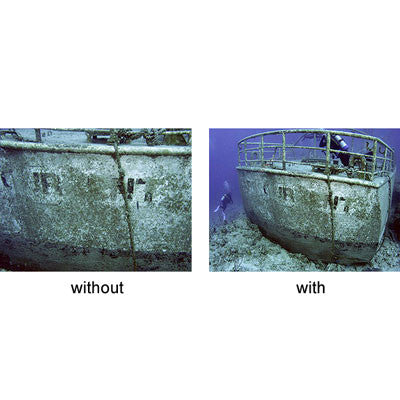 SKU: 6430
W-30 Wide Angle Wet Lens
---
A wide angle lens is absolutely essential for shooting the big stuff like wrecks and whale sharks. Fit more of your subject into the frame for a photo with the same impact as the real thing!
It seems counterintuitive, but a wide angle lens can also make your macro shots pop. In many situations, the addition of an external wide angle lens can both improve the sharpness of your macro photo and expand the backdrop for more dramatic composition.
The Ikelite W-30 is a completely waterproof unit and can be removed and replaced while underwater for maximum versatility. Featuring a new Rare-earth lens element, the W-30 provides improved permeability, clarity and brightness. Specifically designed for digital cameras with 28mm focal length and wider. Includes both 46mm and 67mm threads for easy attachment to almost any digital still or video housing. To check compatibility with Ikelite housings, please refer to the housing instruction manual or webpage.
The W-30 is a wet lens which means that it is designed to have water between the back of the lens and the front of the housing's port for optimal results. Like any wide angle wet lens, it may be used for split shots (half-in, half-out of the water), but there will be two water lines: one in front of the dome and one behind. The W-30 does have a widening effect on the image above water. 
Specifications
Magnification 0.59x
200 ft (60m) depth rating
Aluminum alloy body with optical glass lens
Approximately 0.76 lb negative (345 g)
67mm and 46mm threaded mounts
Weighs 1.3 lb (595 g)
3.9"diameter x 2.4" length (10 x 6 cm)
In the Box
W-30 lens
Neoprene cover # 0200.5 (included only on lenses manufactured after August 14, 2019)
Rear lens cover # 0200.95
Soft pouch
Silicone lubricant 1cc tube
Documentation