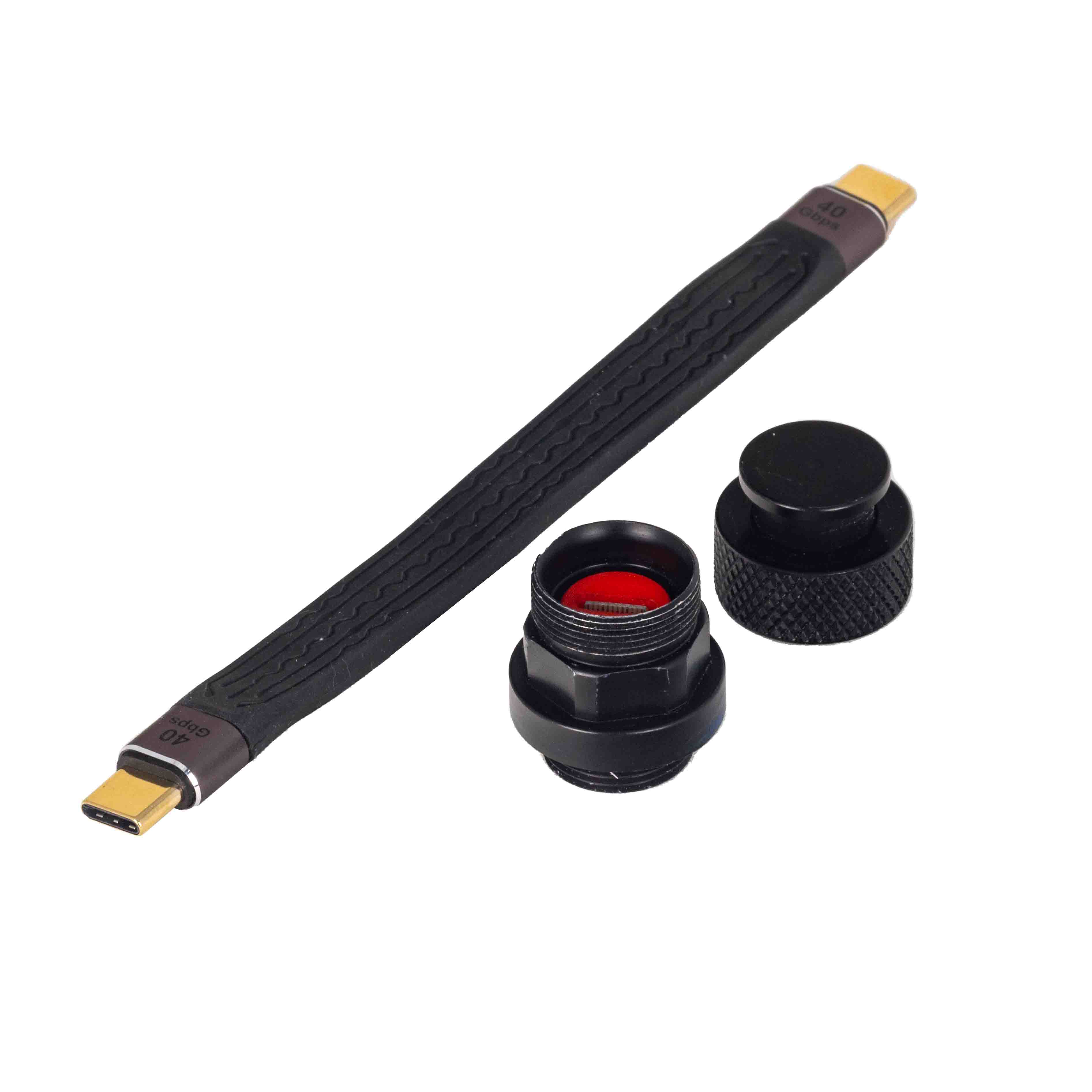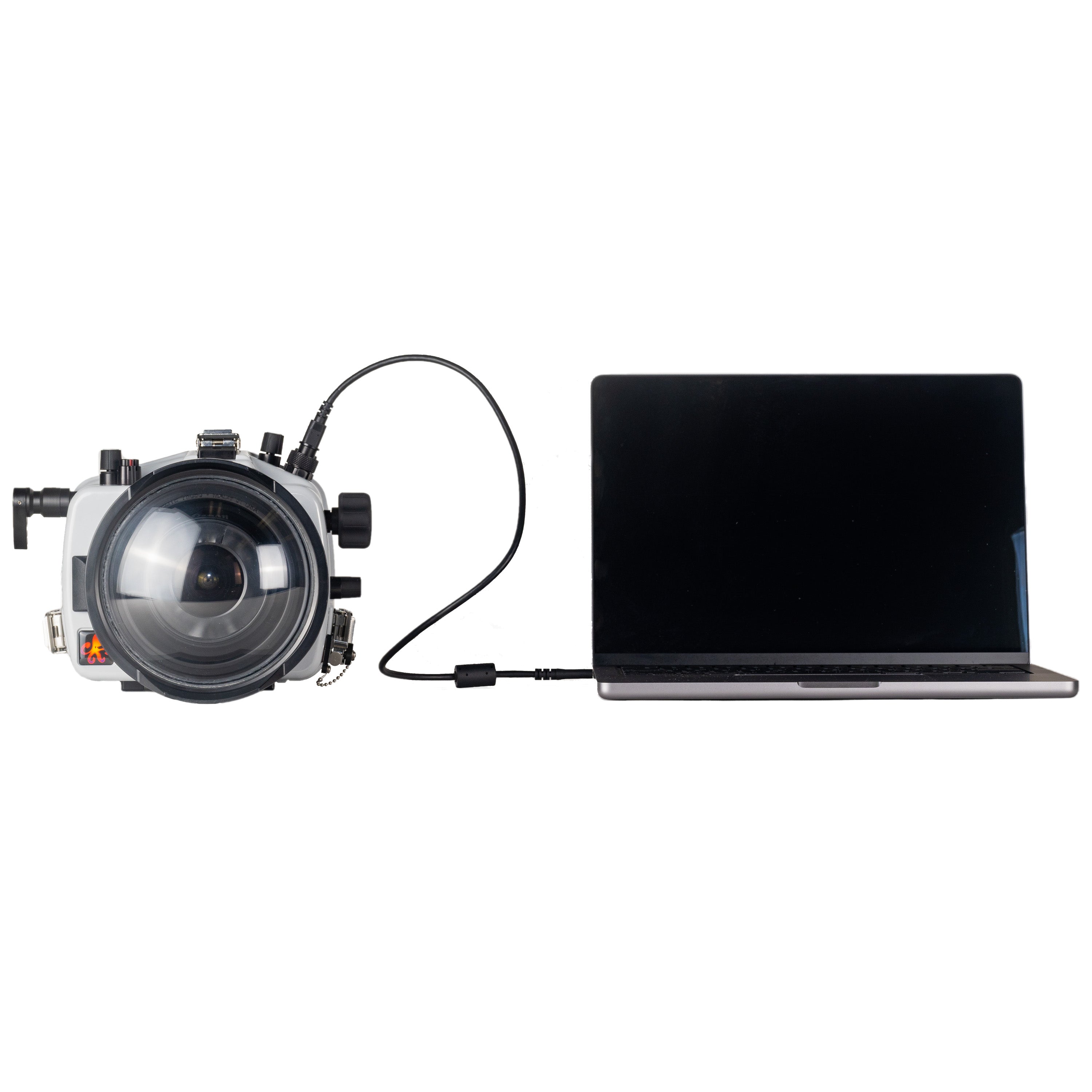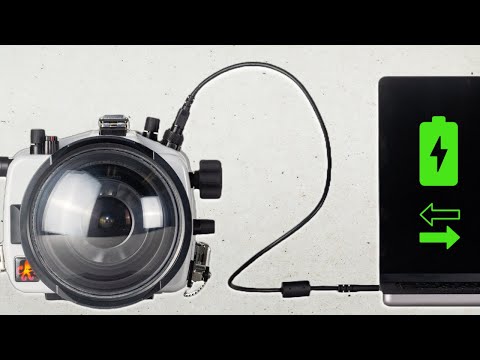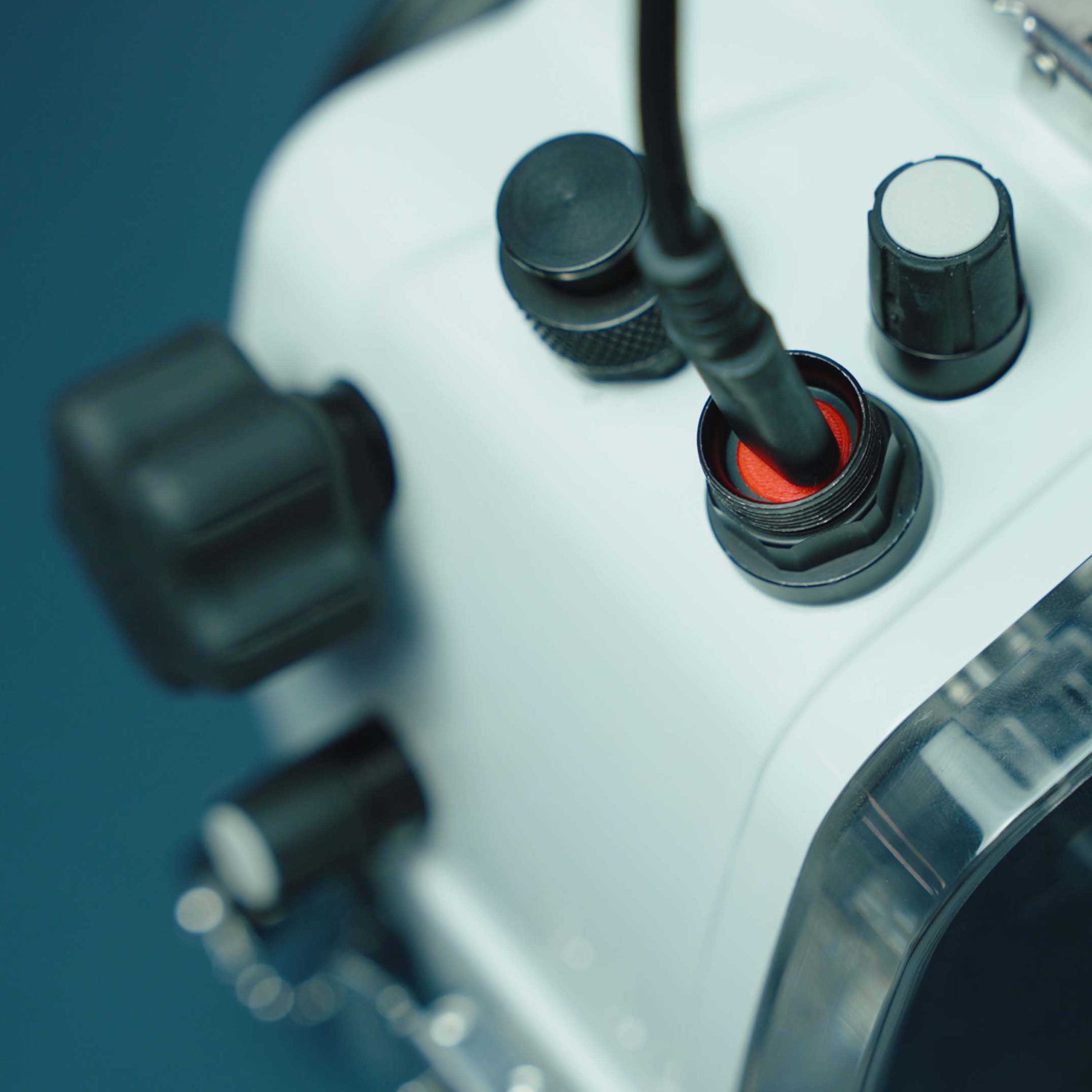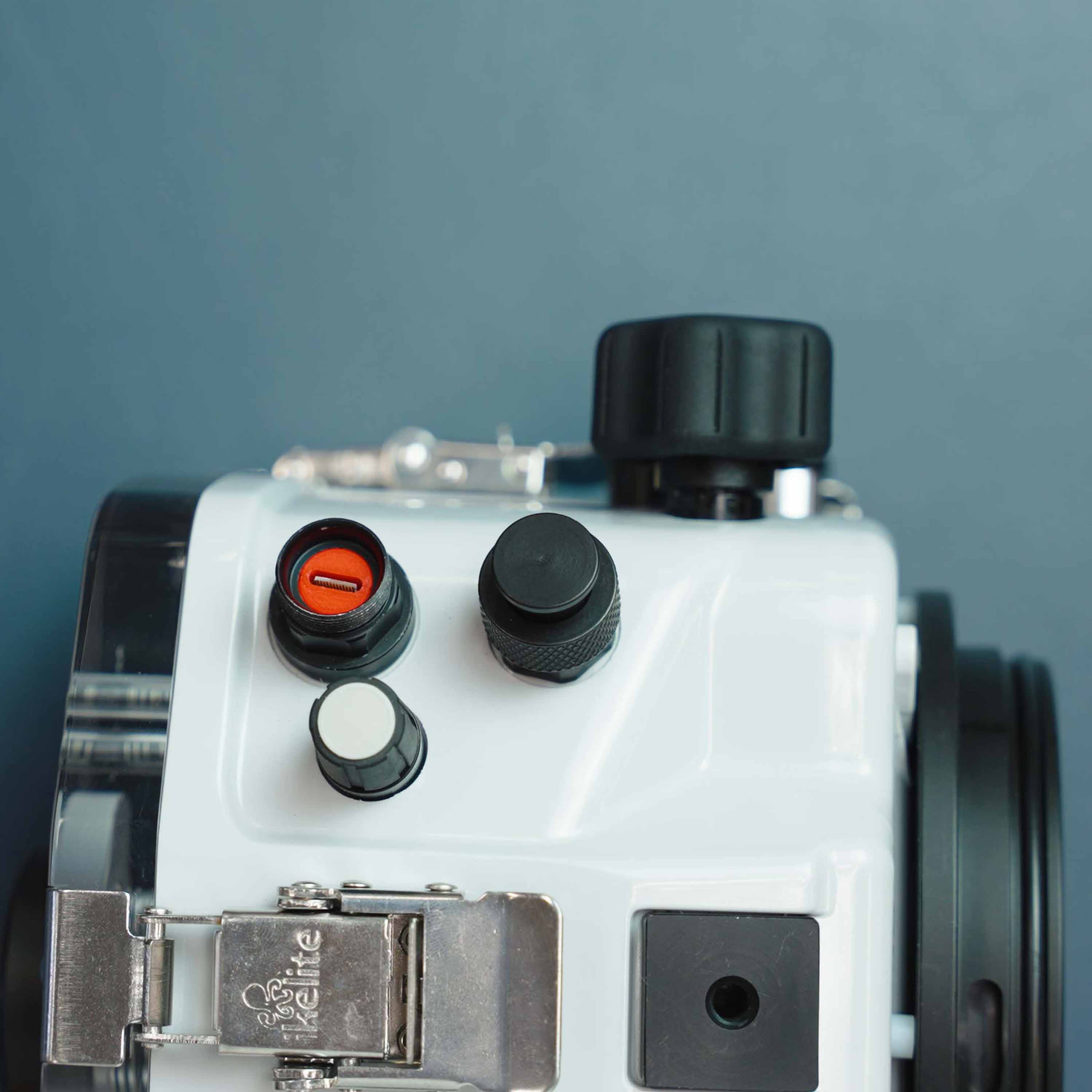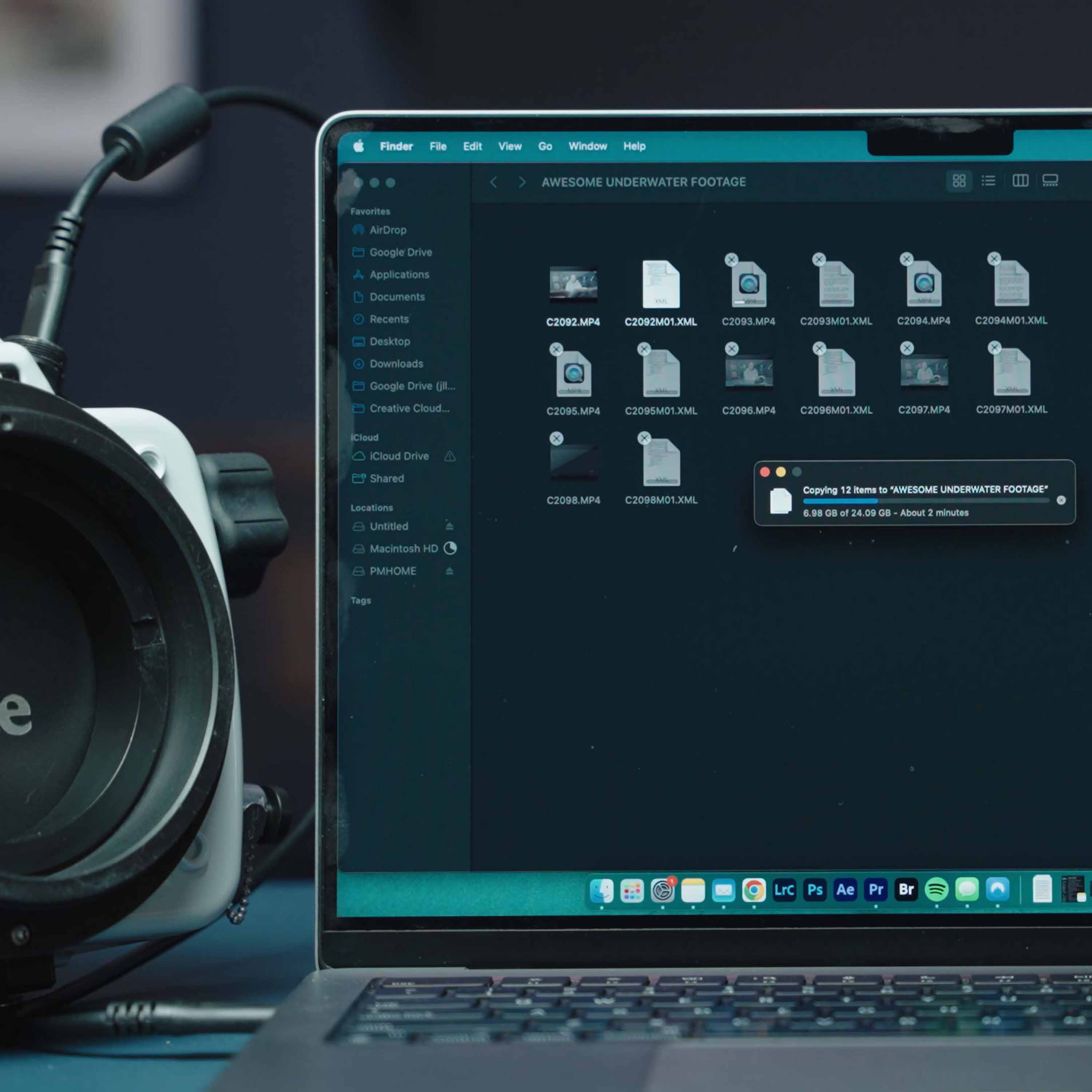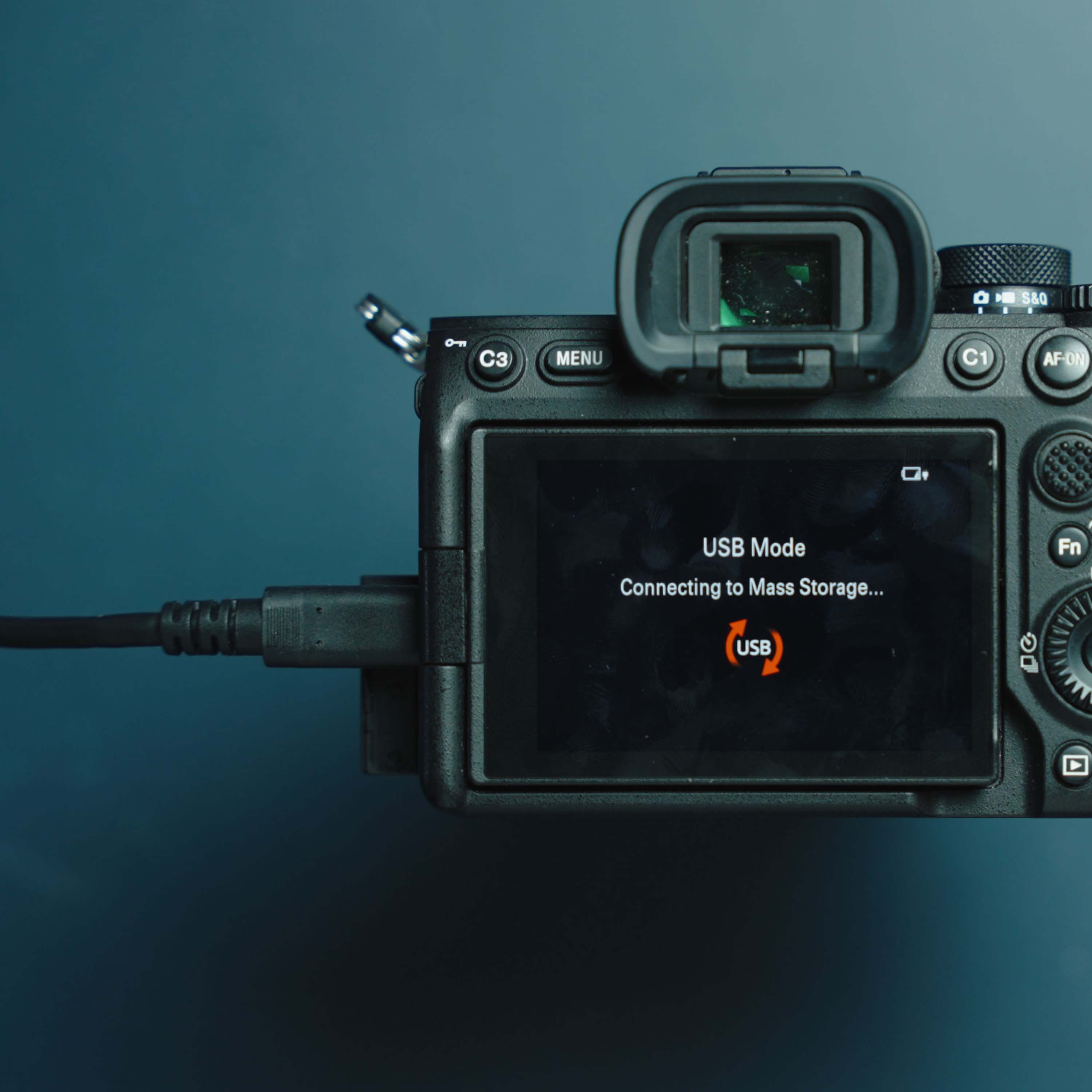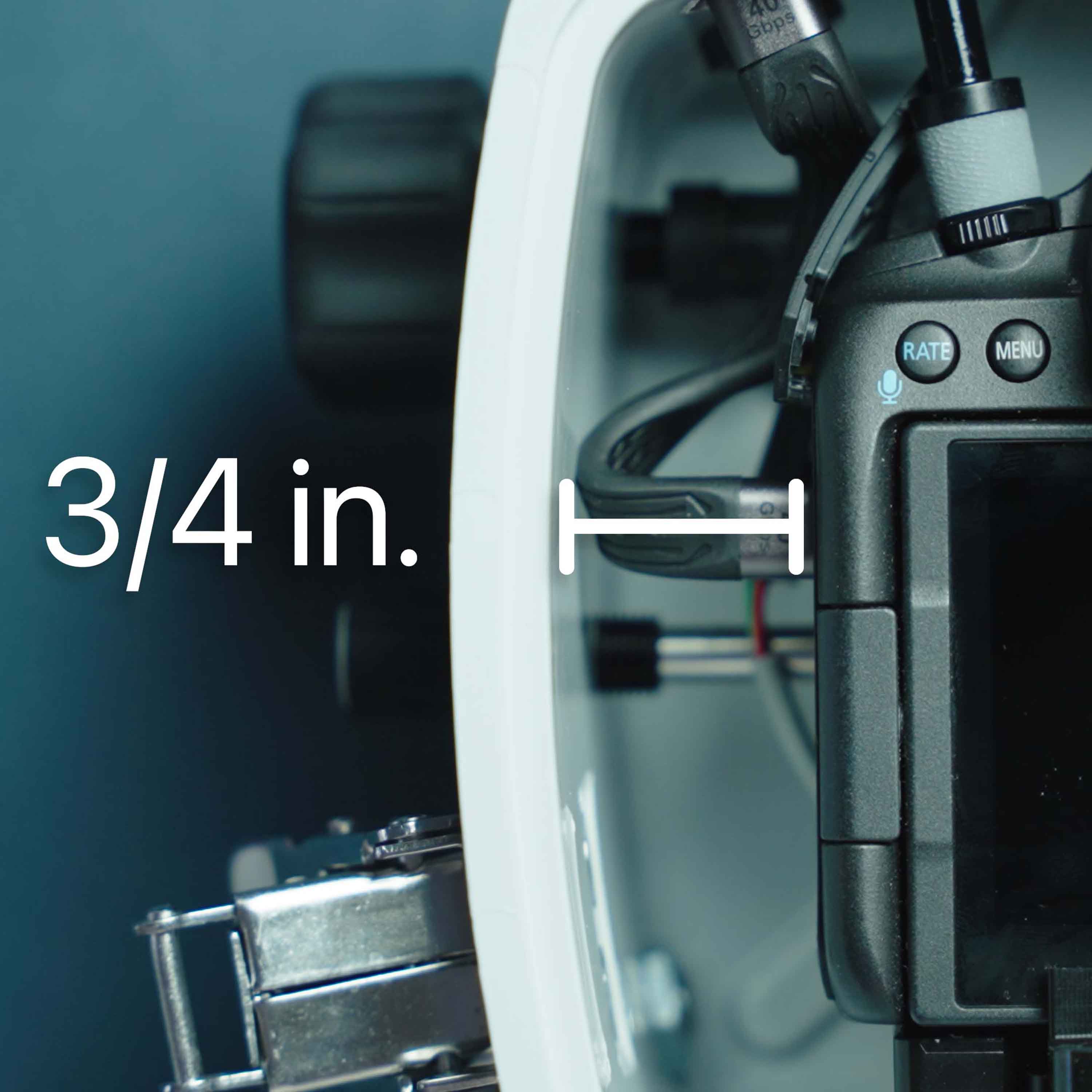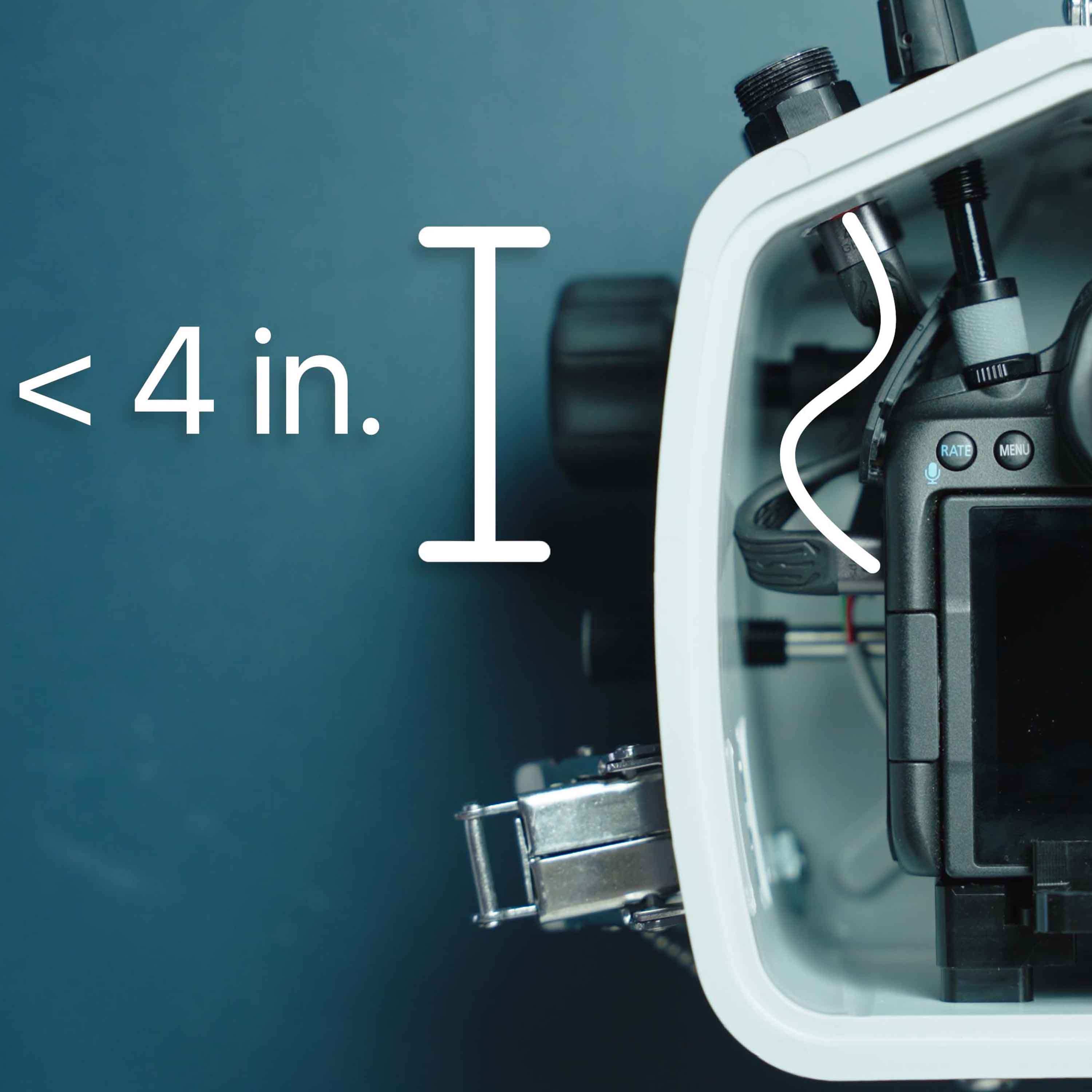 SKU: 46007
USB Charging & Data Transfer Bulkhead for 200DL and 50DL Underwater Housings
If you're looking for a way to save time and reduce stress during your next dive trip, this is your answer.
The USB Charging & Data Transfer Bulkhead installs in the M16 port of select 200DL Underwater Housings. The Hyper-Flex USB-C to USB-C Cable connects the port to your camera on the inside of your housing. 
This allows you to attach a high quality (3.0 or above) USB-C cable [not included] from the outside of your housing to charge the camera and offload photos and video to your laptop. Simply replace the waterproof cap on the bulkhead when you're ready to go diving.
An optional Right Angle USB-C Adapter is required for use with select models. Refer to the Housing Compatibility section below for details.
Scroll down for housing compatibility information.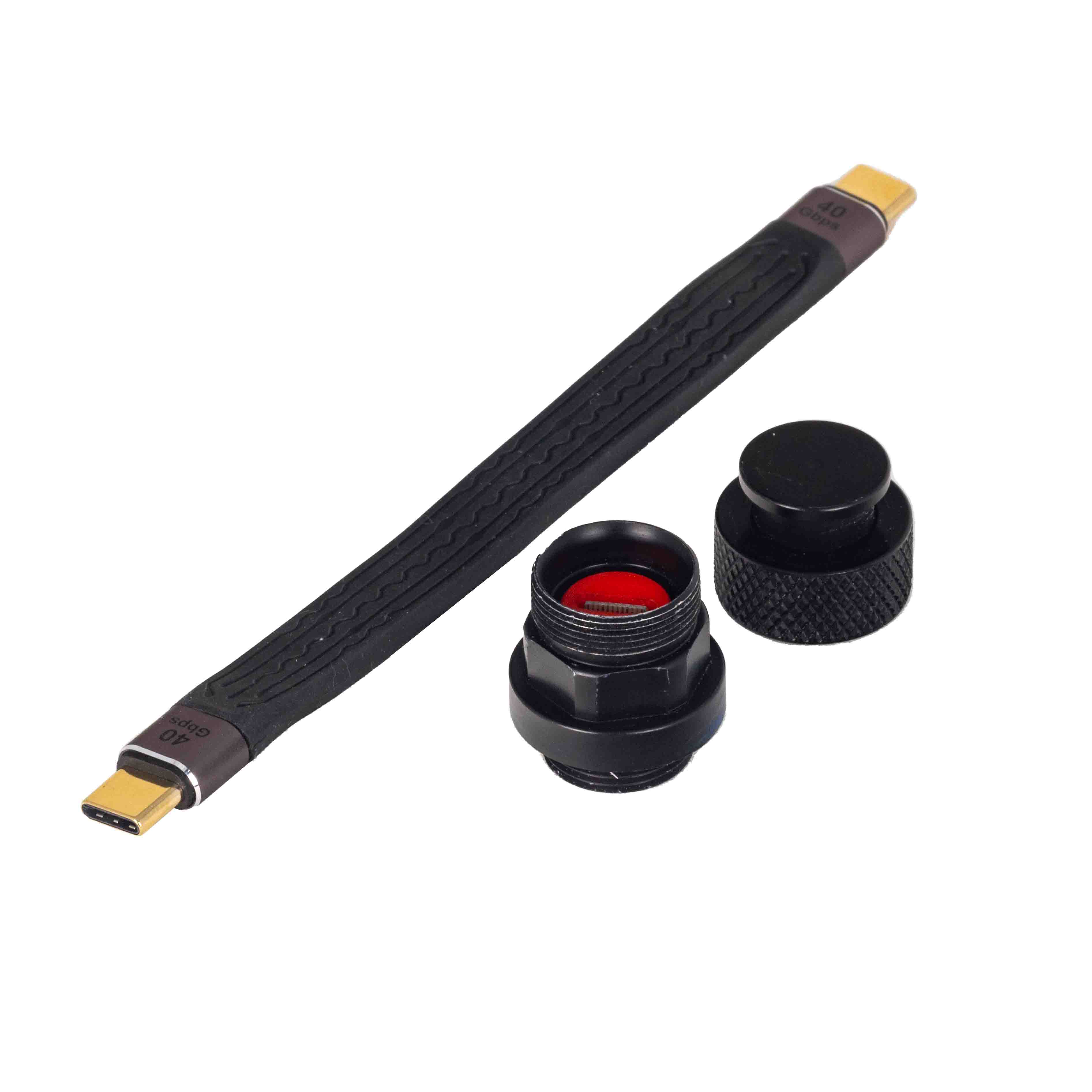 Have questions?
We're here for you for every step along the way. Email ikelite@ikelite.com for help on gear selection, assembly, camera settings, and photo advice. We can even help you decide where to dive!
Instruction manual
Charging has been confirmed with the manufacturer's standard battery. Some cameras including the Canon R5 prevent USB charging of off-brand batteries i.e. Promaster.

Compatible with the following 50DL and 200DL Underwater Housings:

for Nikon Z6, Z6 II, Z7, Z7 II # 71063
for Nikon Z5 # 71067
for Nikon Z8 # 71069 **
for Panasonic GH6 # 71313
for Sony a7R IV, a9 II # 71474
for Sony a1, a7S III # 71476
for Sony a7C # 71477
for Sony a7 IV, a7R V # 71479
for Canon EOS R # 71760
for Canon EOS RP # 71762
for Canon EOS R5 # 71764 or 73764
for Canon EOS R6, R6 II # 71766 or 71768

** This camera requires the Right-Angle USB-C Adapter # 46009 due to limited clearance space inside of the housing. The Nikon Z8 camera separates charging and data transfer into two different USB ports. For this reason, the bulkhead can only be used for either charging OR data transfer, not both at the same time.

This bulkhead is not compatible with Ikelite 200DL Underwater Housings for DSLR cameras or 200DLM Underwater Housings due to spatial limitations. We have not confirmed compatibility with any housing models except as listed above.

This bulkhead fits into an M16 threaded accessory port.

Housings must have a minimum of 3/4" free space between the USB-C port on the camera and the inside left of the housing (looking from the back).

Housings must have a maximum of 4" between the USB-C port on the camera and the inside bottom of the M16 port.

See product photos for indicators of spacing requirements.
USB-C Bulkhead
Hyper-Flex USB-C to USB-C 40Gbps Cable
Silicone Lubricant 1cc Tube