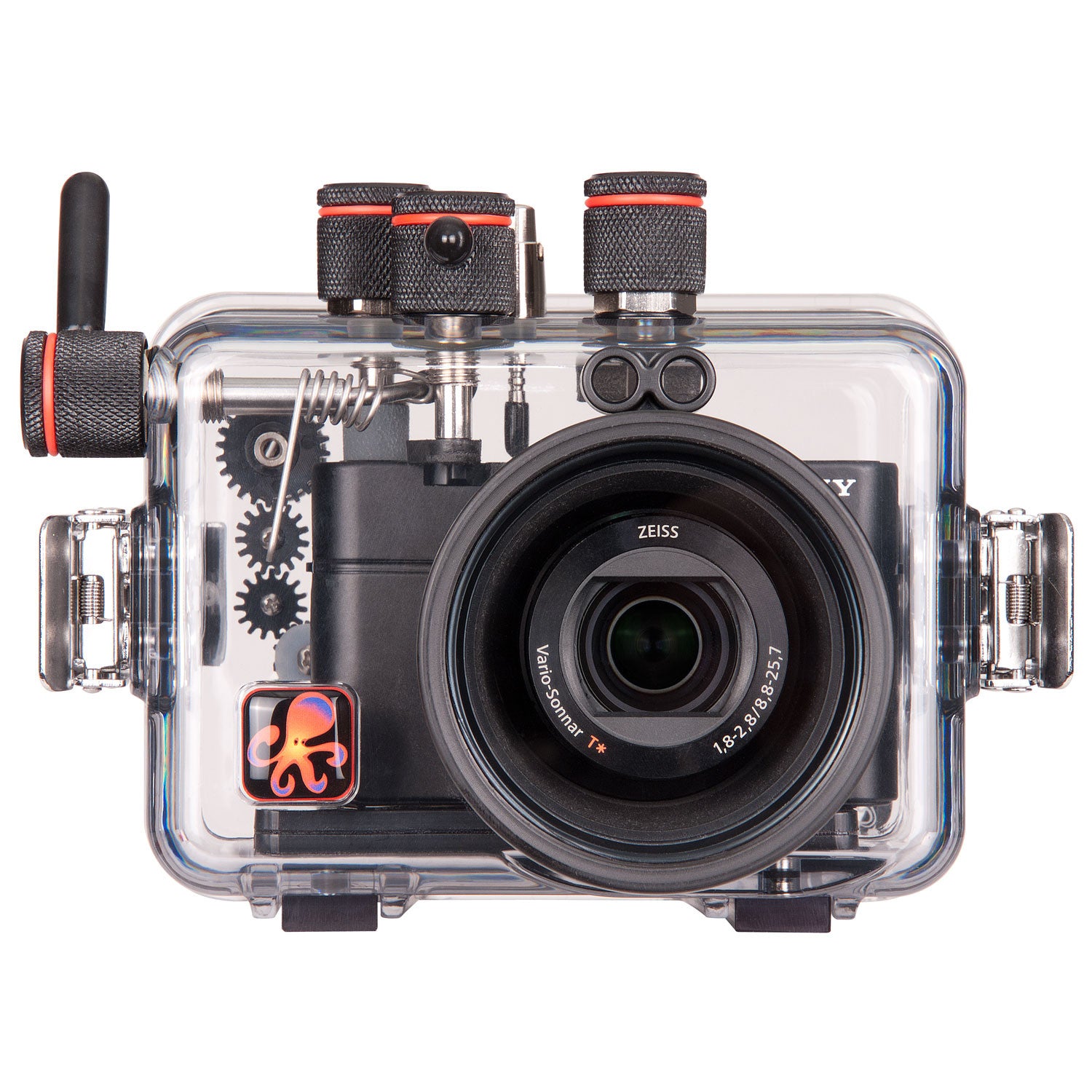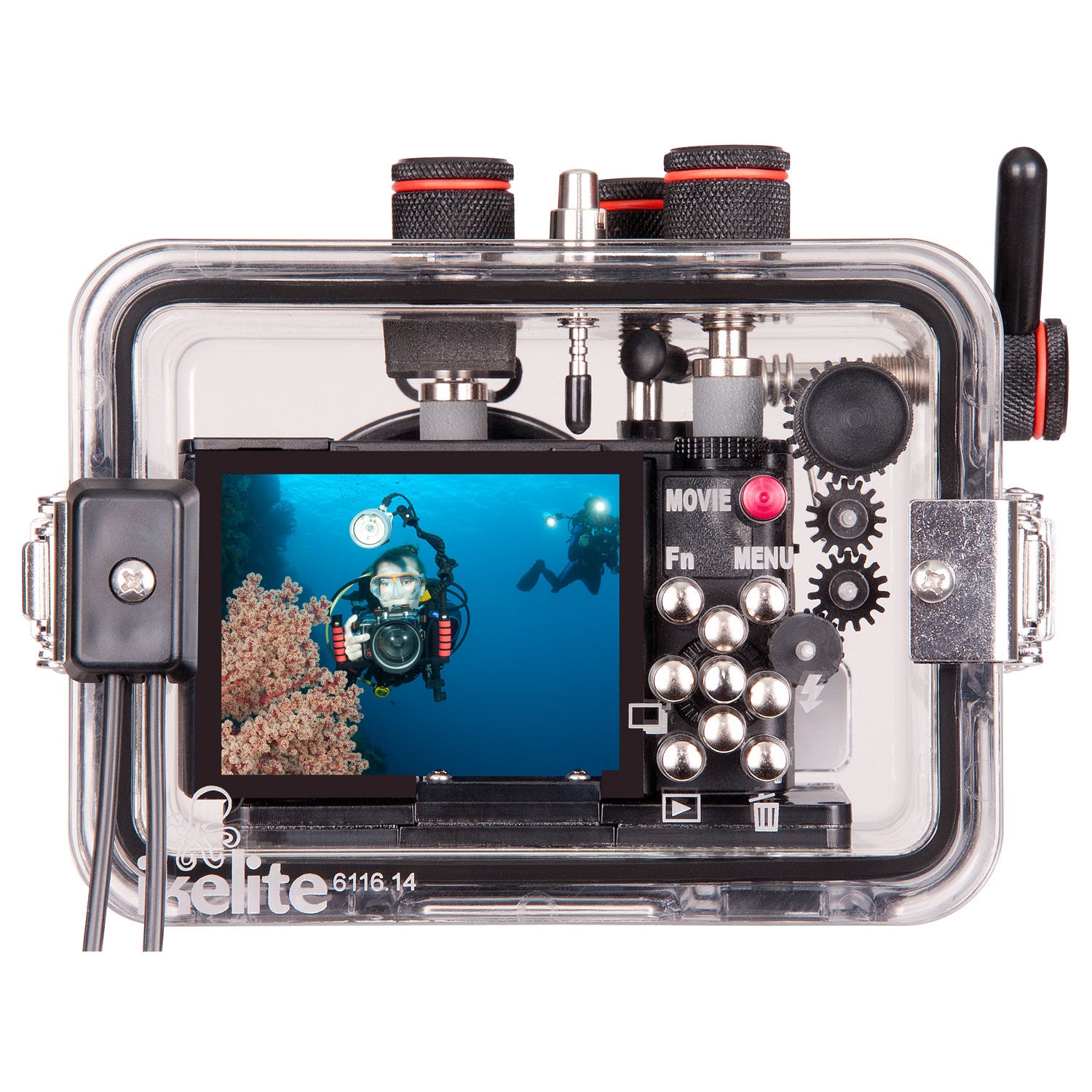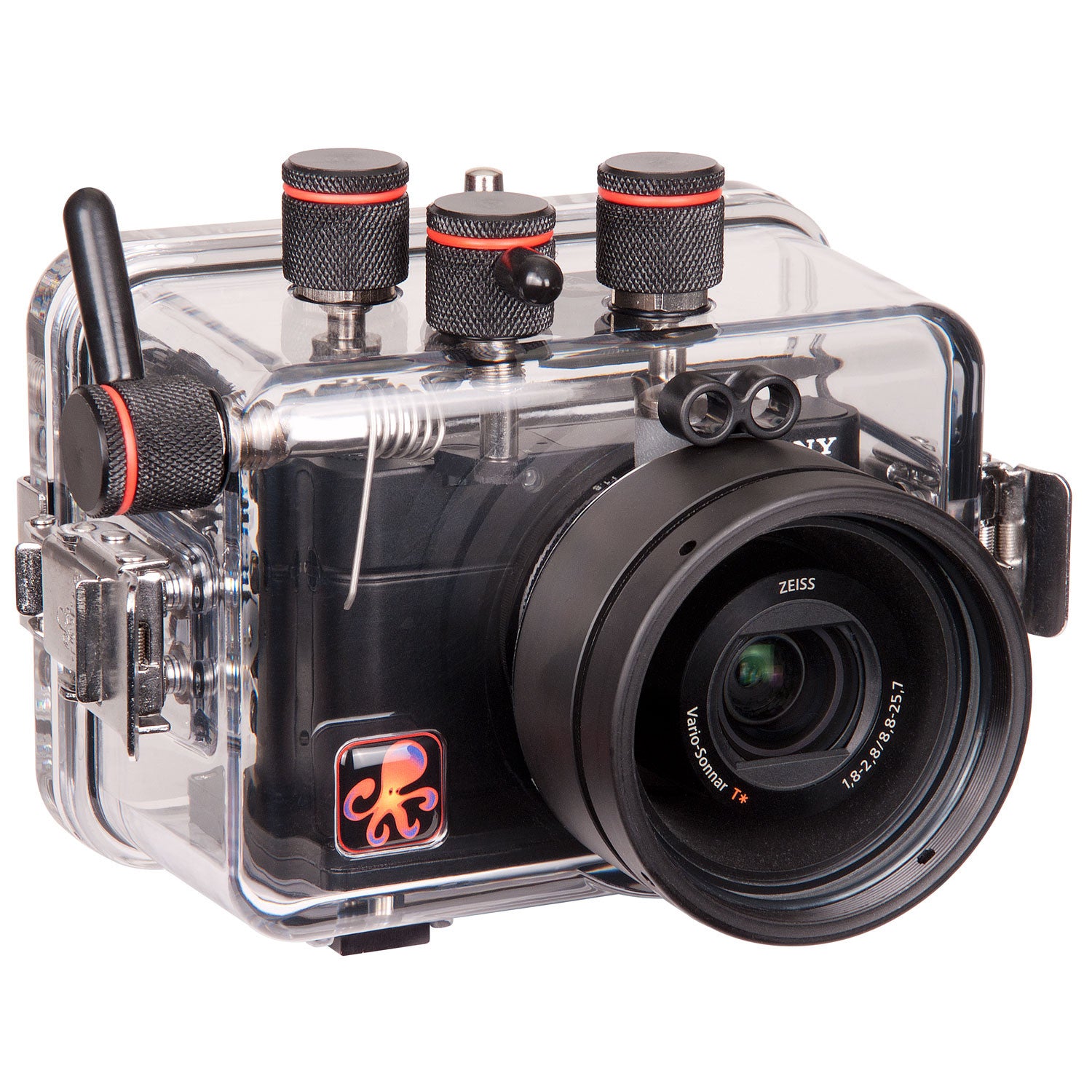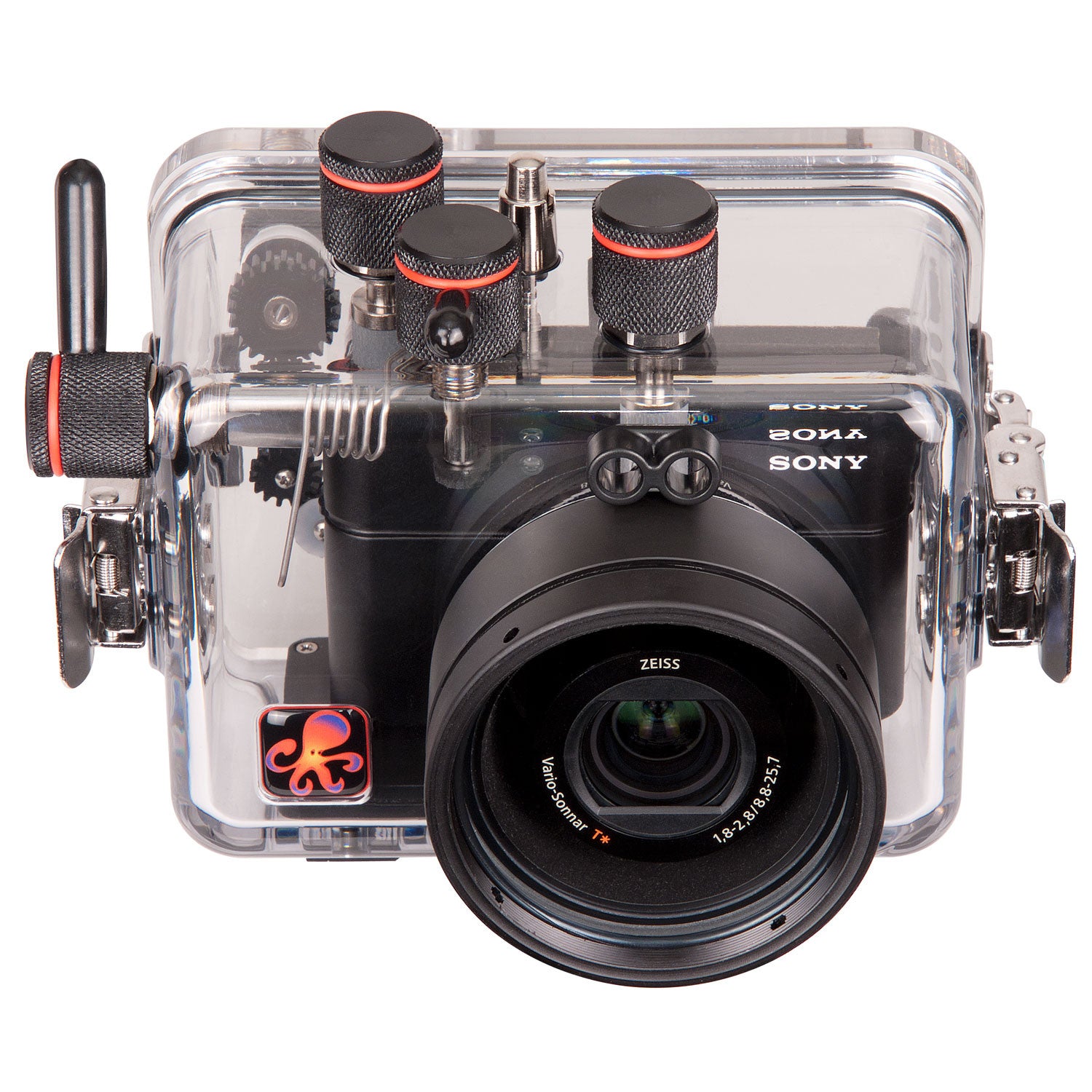 SKU: 6116.14
Underwater Housing for Sony Cyber-shot RX100 Mark IV
---
This product is permanently out of stock and no lo longer in production. This product has been replaced with product # 6116.15.
Compatibility
The Sony Cyber-shot RX100 Mark IV differs from the Mark III slightly in camera thickness. All controls are operable when using the newer RX100 Mark IV in this installation with the exception of the rear control dial, which must be set to the inactive position. The rear dial control may be adjusted for the Mark IV camera by installing a washer underneath the control knob. Adjustment washers may be purchased through an Authorized Ikelite Dealer.
Older RX100 Mark I and Mark II cameras are not usable in this housing due to differences in lens and control placement.
Documentation