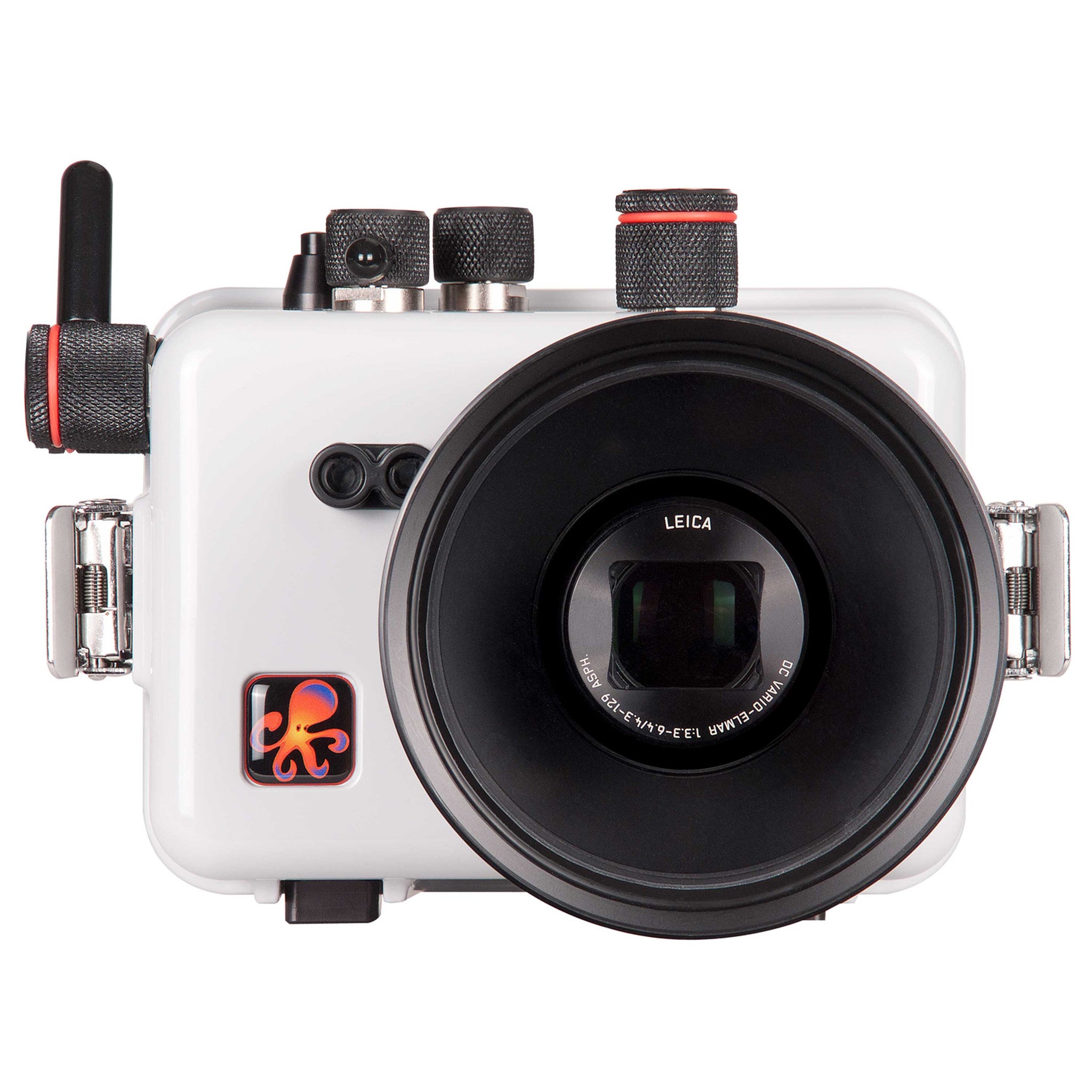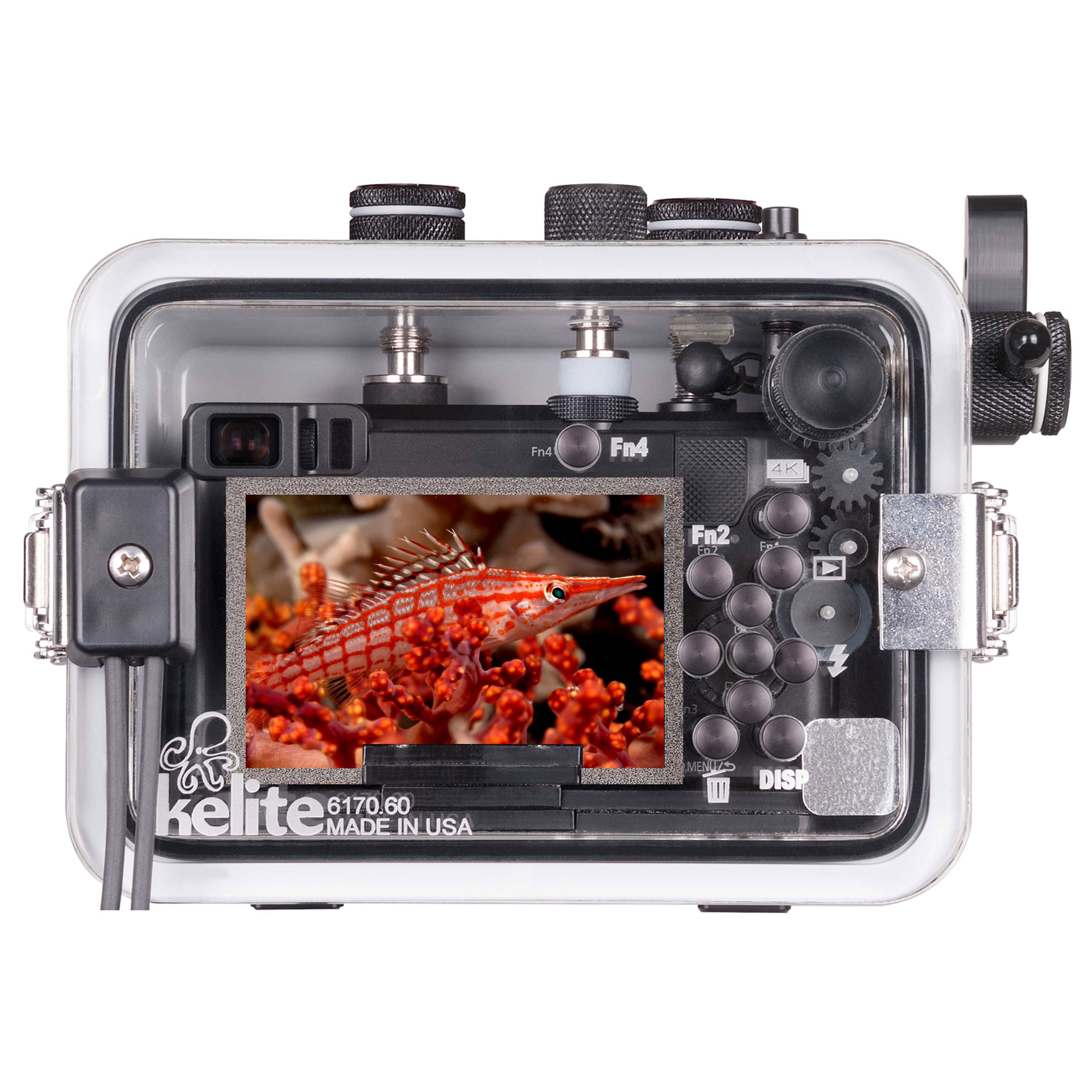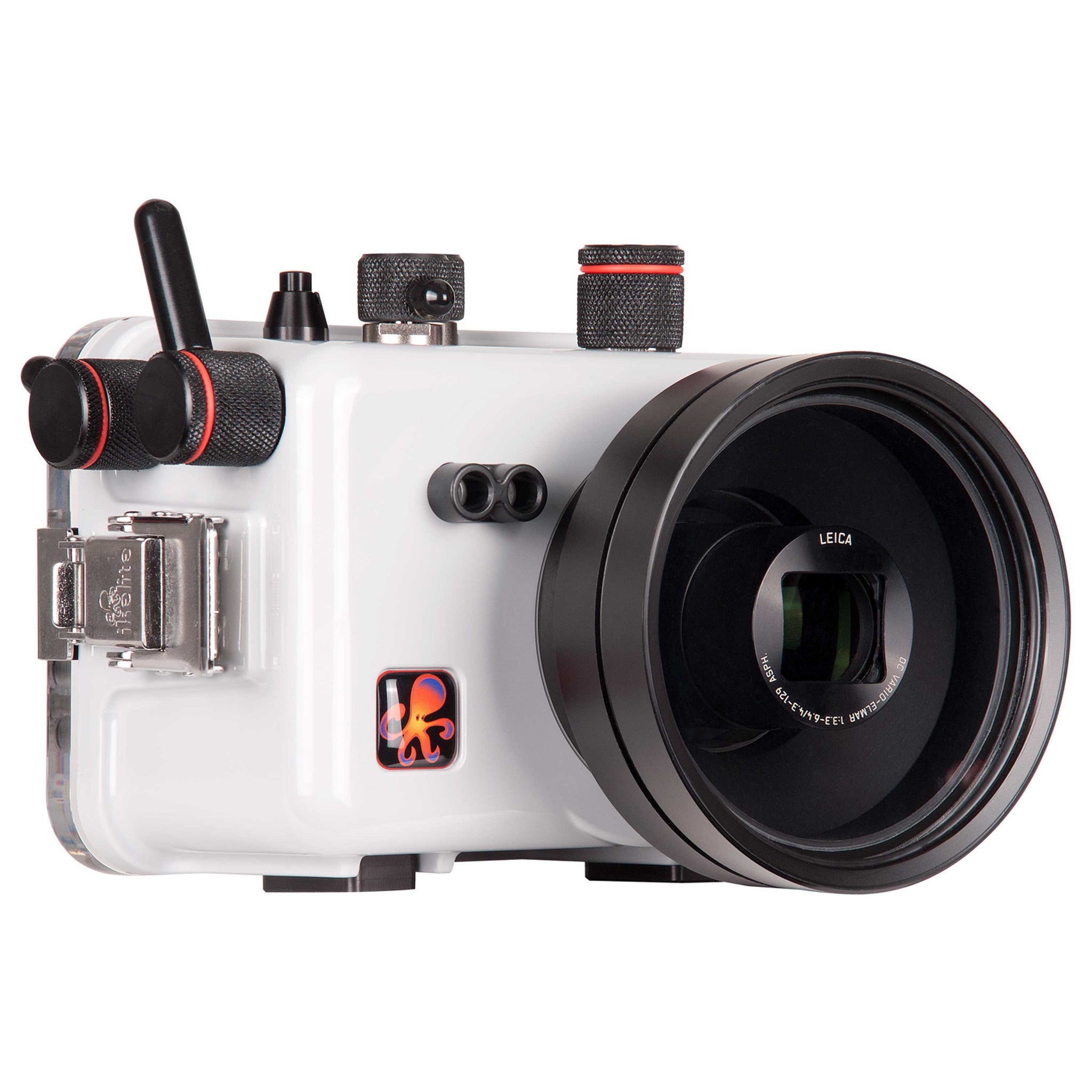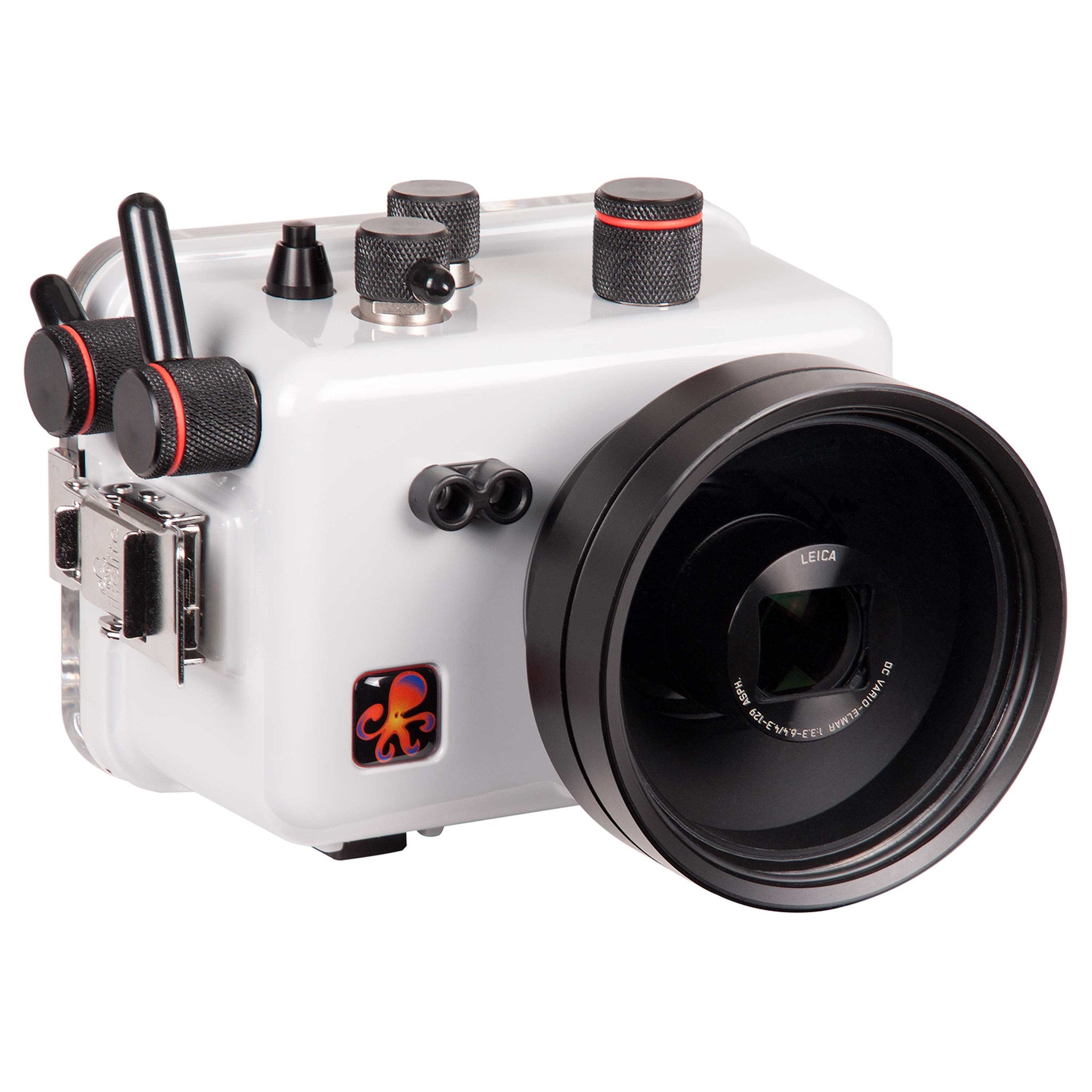 SKU: 6170.60
Underwater Housing for Panasonic Lumix ZS60 TZ80
---
This housing is out of stock and permanently out of production. We have no remaining new, blemished, or used inventory. We continue to provide service of this product even though it has been discontinued.
A full featured and durable underwater housing for Panasonic Lumix ZS60 and TZ80 cameras. Suitable for scuba, snorkel, surf, pool, and any application in or around the water.
Large, easy-to-reach controls are provided for all camera functions including the rear dial and custom function controls. Control functions are placed in a similar configuration to the camera's layout for the most natural operation taking advantage of the muscle memory you've already developed in surface use. Rear controls are marked with easy-to-see laser engraved symbols which never fade or fall off. The front-loading camera mounting system makes installation and removal a breeze. The camera mounting plate allows ready access to the battery and memory card, and features a standard 1/4-20 mounting point for attachment to a tripod topside.
Color correction and external lighting
Light is absorbed as it travels through even short distances underwater, making colors appear dull or monochromatic. To preserve the natural colors of your subject, it's important to stay within arm's reach—no more than 3-4 feet (1m) away.
Additional color correction and clarity can be obtained by adding a color filter or external light. The lens port of the housing accept our 3.9-inch diameter color filters, which are available for both tropical blue water and green water settings. A color filter reduces the amount of light that reaches the camera's sensor, so they are most effective in sunny conditions up to approximately 80 feet (24m).
A flash or constant on light is necessary for close-up, night dives, and deep depths. An external light also brings out more colors in sunny conditions. External lights are typically not used in conjunction with color filters, as the combination will result in tones that are too red or too purple.
The location of the camera's flash in relation to the lens makes it unusable for lighting your subject underwater. However, the camera's flash may be used to trigger an external strobe. Two ports are provided for the connection of up to two fiber optically triggered underwater strobes.
Alternatively, a bright constant-on video light can be used. A constant-on light is not as bright as a strobe flash. Constant-on lights do provide added versatility because they can be used for focus assist and for improved colors when shooting video.
Two 1/4-20 threaded mounting points are included on the bottom of the housing for the attachment of a tray and handle system. Handles provide improved ergonomics underwater and are the foundation for your lighting mounts.
There is a simple rule that brighter is better underwater. A high-quality lighting system can produce magazine quality results with almost any compact camera system.
Wide angle, macro, and color filters
The housing provides full access to the camera's zoom range. The design of this camera's lens limits the addition of external wide angle accessories. For wide angle photography, we recommend the WD-4 Wide Angle Dome which restores the camera's true angle of coverage and clarity underwater. Unlike a wet lens, the WD-4 is super sharp edge-to-edge, free of dark shadows in the corners of the image, and lightweight for travel. The WD-4 can be removed and replaced underwater so that you can shoot wide angle and macro on the same dive.
A press-fit Macro Adapter (sold separately) is available for the attachment of 67mm threaded accessory macro lenses. We recommend a macro lens which is designed for underwater use like those from Epoque, INON, Subsee, Nauticam, and other manufacturers. The adapter cannot be used with 67mm threaded wide angle lenses.
Durability and corrosion free performance
Our brand new ABS-PC blend provides strength and corrosion free performance year after year with minimal maintenance. The specially formulated color deflects the sun to keep your camera running cooler, longer. Compared to black or clear housings, the light gray color provides superior contrast for enhanced view of the camera, LCD screen, and o-ring seal.
The unique rear seal design prevents accidental twisting or stretching of the o-ring for simple and confident assembly. We have eliminated the need for an o-ring groove or channel which can trap sand, dirt, or debris. Two double-passivated stainless steel locking lid snaps are simple to use and virtually unbreakable. The clear back allows you to see the o-ring form a solid, watertight seal as it closes.
Ikelite products are designed, built and tested in the USA. We use locally sourced, top-grade materials. Our housings are built by hand and individually tested for fit and function. Every unit is water pressure tested to 200 feet (60m). We back our products with over 50 years of experience and the best reputation for service within the dive industry.
Specifications
200 ft (60m) depth rating
Controls for all camera functions except Diopter adjustment dial
Near neutral buoyancy in fresh water
1/4-20 thread tray mounting with 3" (76mm) spacing
2.7 lb (1.2 kg)
7 x 6 x 4.7" (177 x 152 x 119 mm)
3.9" diameter glass lens port
2 year limited warranty
In the Box
Housing
Vinyl port cover # 0200.08
Lubricant 1cc tube
Documentation