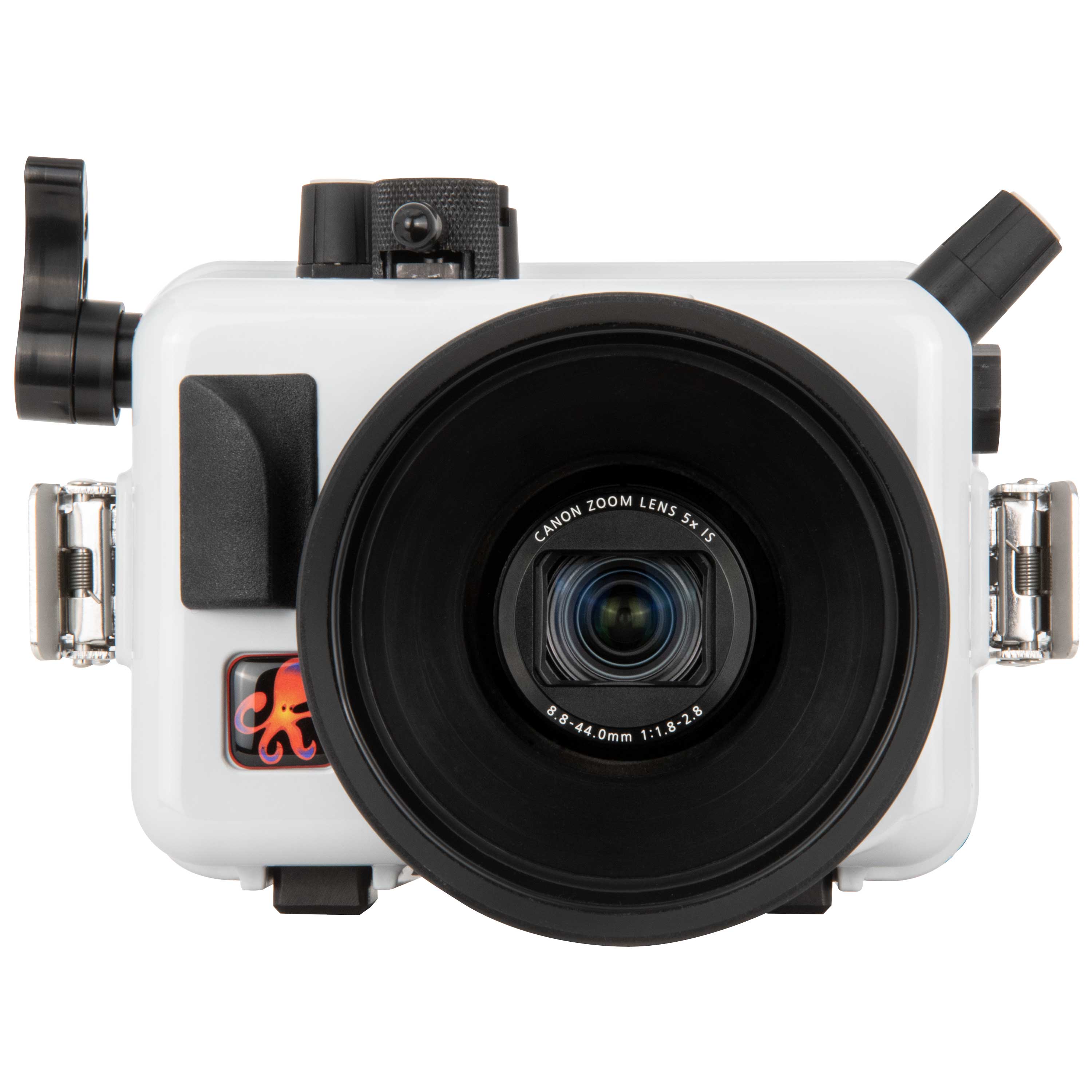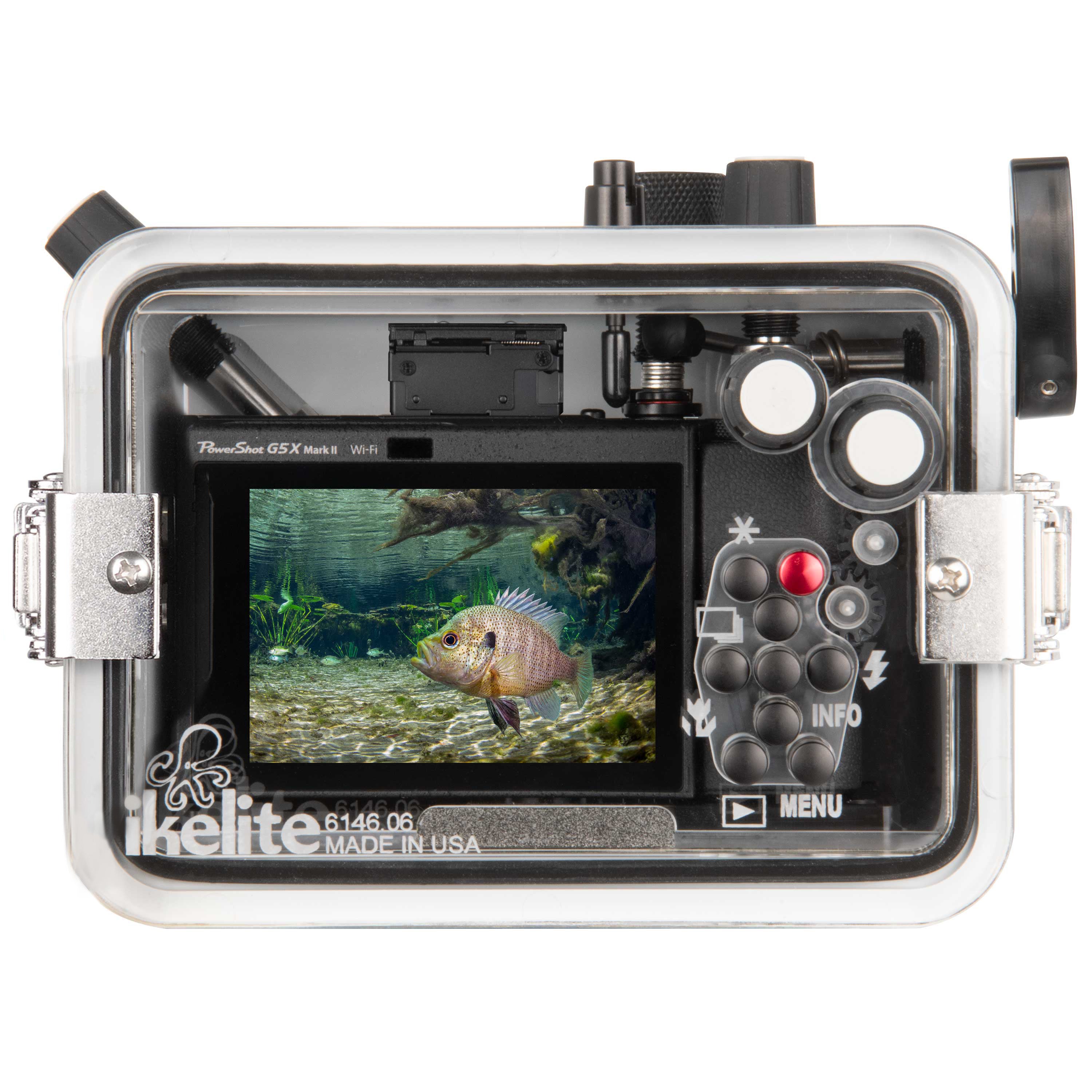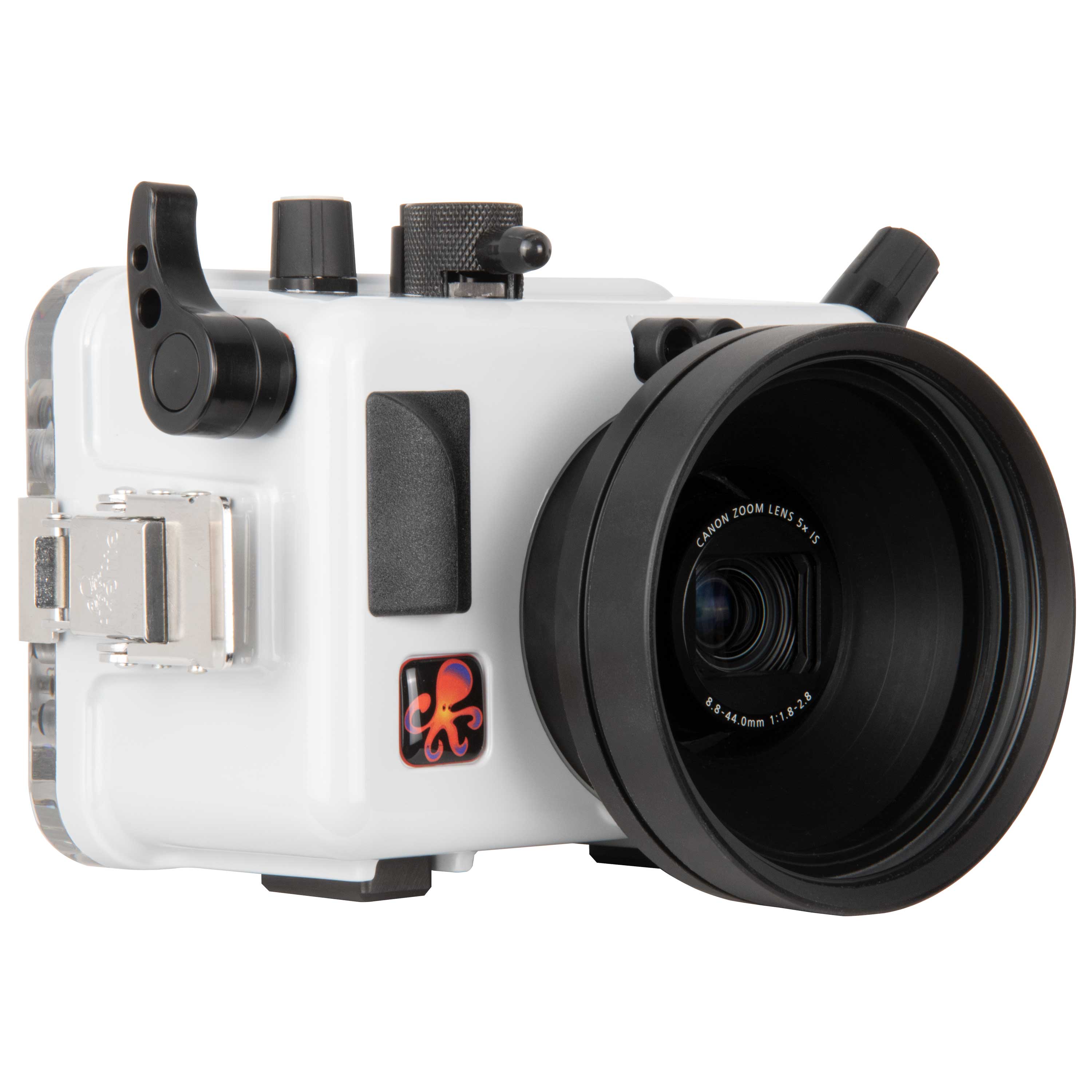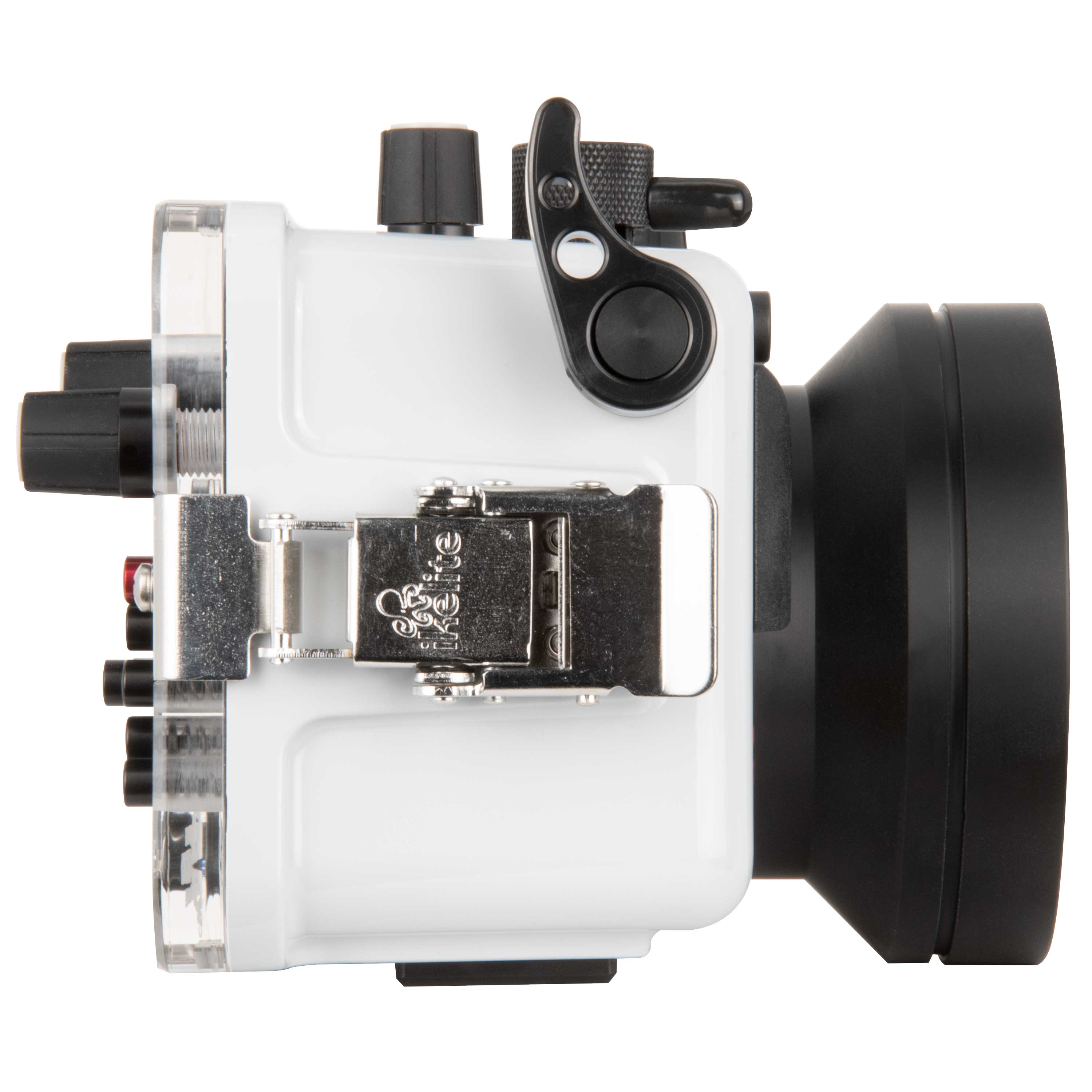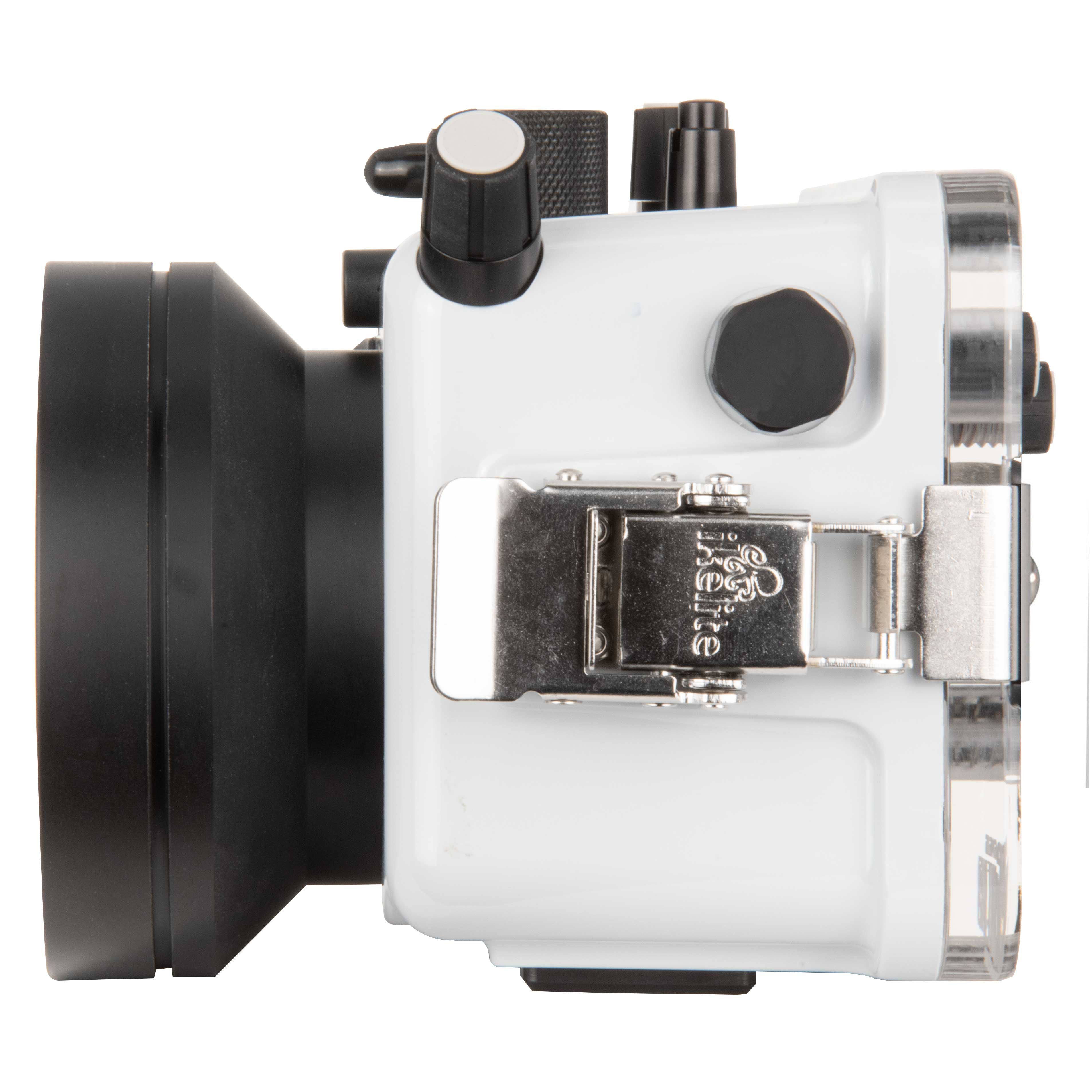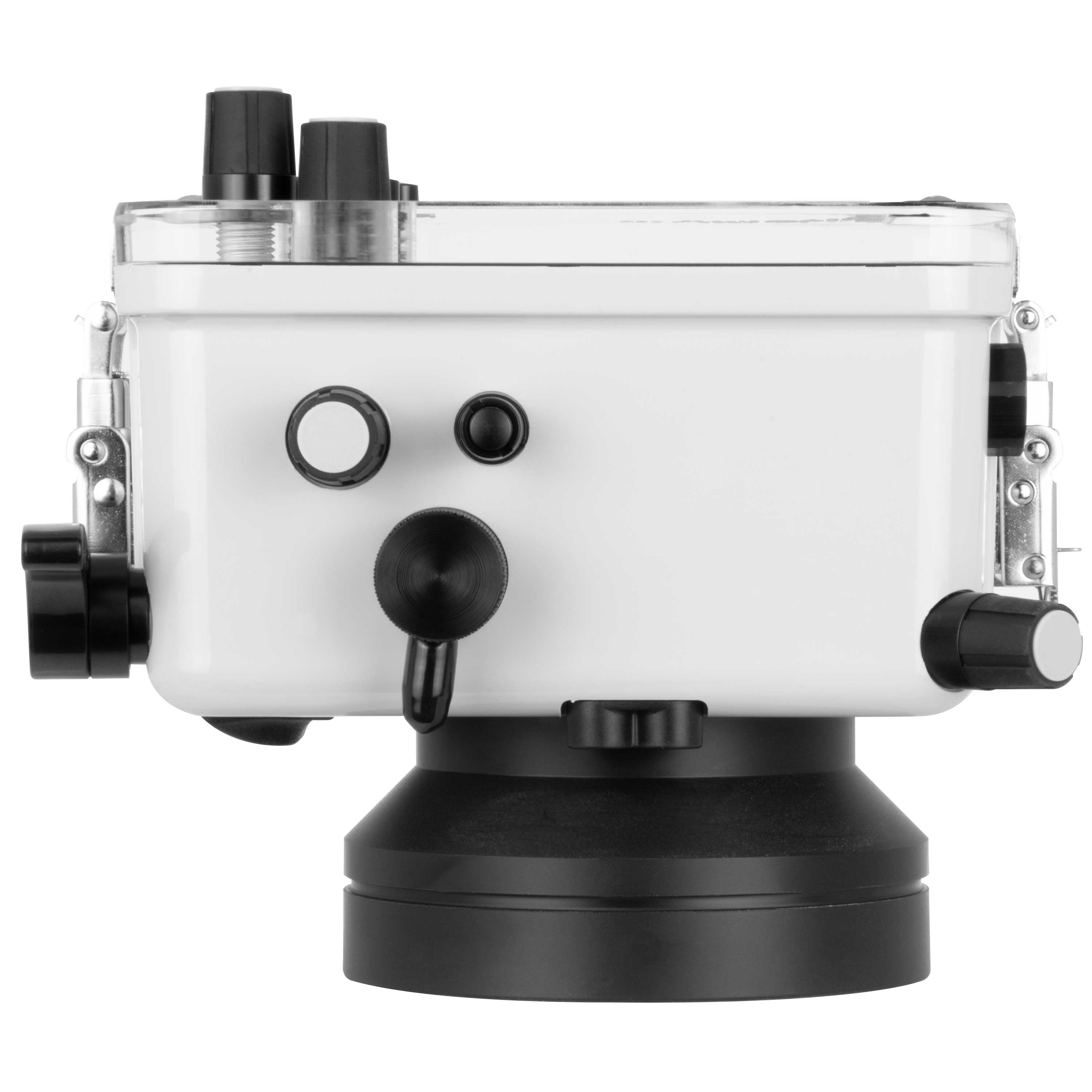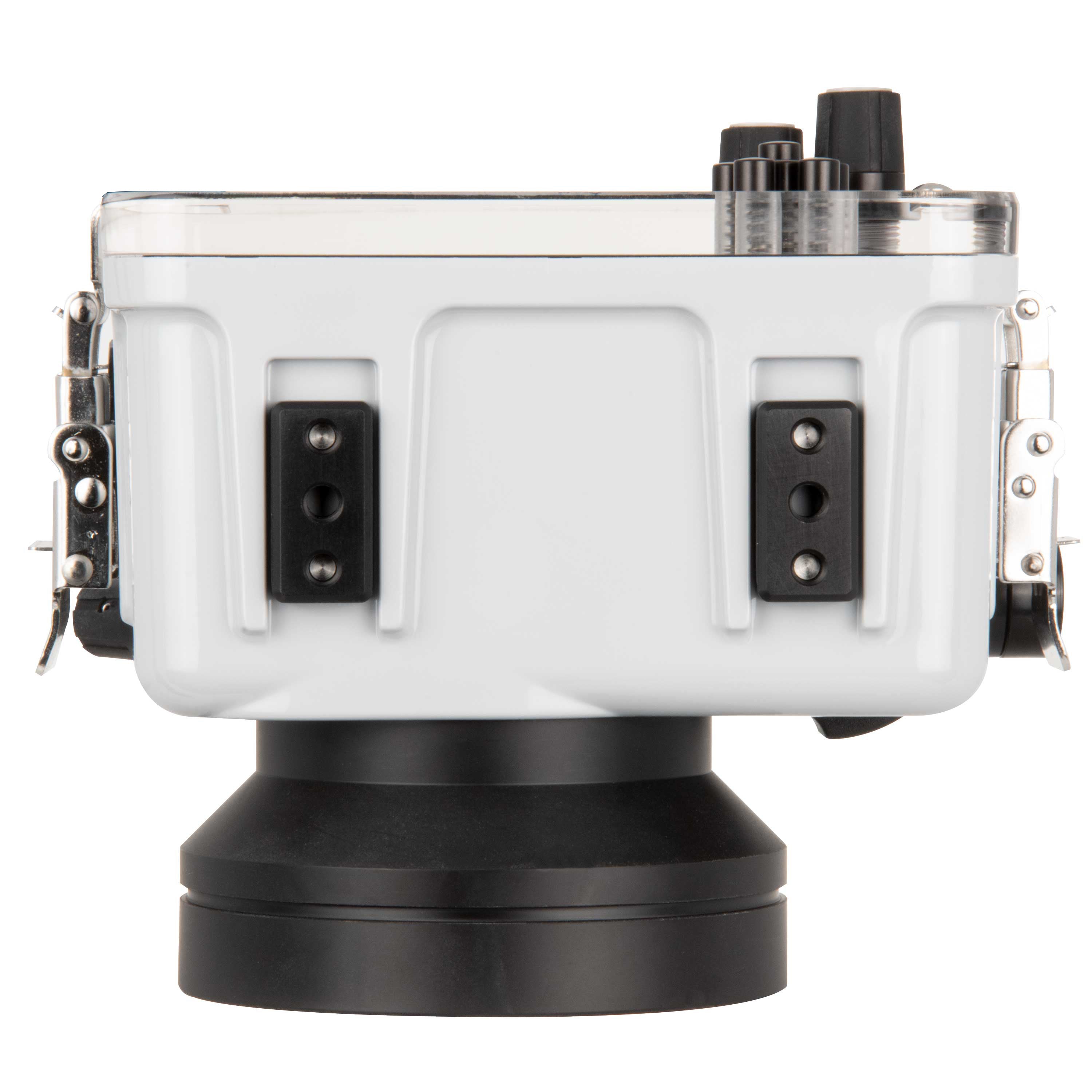 SKU: 6146.06
Underwater Housing for Canon PowerShot G5 X Mark II
Canon went back to the drawing board with the new Canon PowerShot G5 X Mark II. Looking nothing like its predecessor, this camera shares more features with its sibling the Powershot G7 X Mark III. Sadly it lacks the strobe flash hotshoe from the original G5 X camera, but it is still a great choice for underwater use. The camera features a bright 24-120mm zoom lens, a large 1"-type CMOS sensor with support of RAW image capture at up to 30 fps. It also takes great 4K UHD video or un-cropped 1080 video at up to 120p.

This housing is designed to use the full capabilities of the camera up to depths of 200 feet (60 meters). A perfectly clear back provides a view of the camera and o-ring seal. The back is removable, not hinged, for extra durability and easier camera access. It attaches quickly and easily with two heavy duty stainless steel locking latches. All important camera controls are accessed via fully serviceable controls with premium soft touch control knobs. Ikelite housings are manufactured in the USA and come with an unparalleled access to support, photo advice, and service.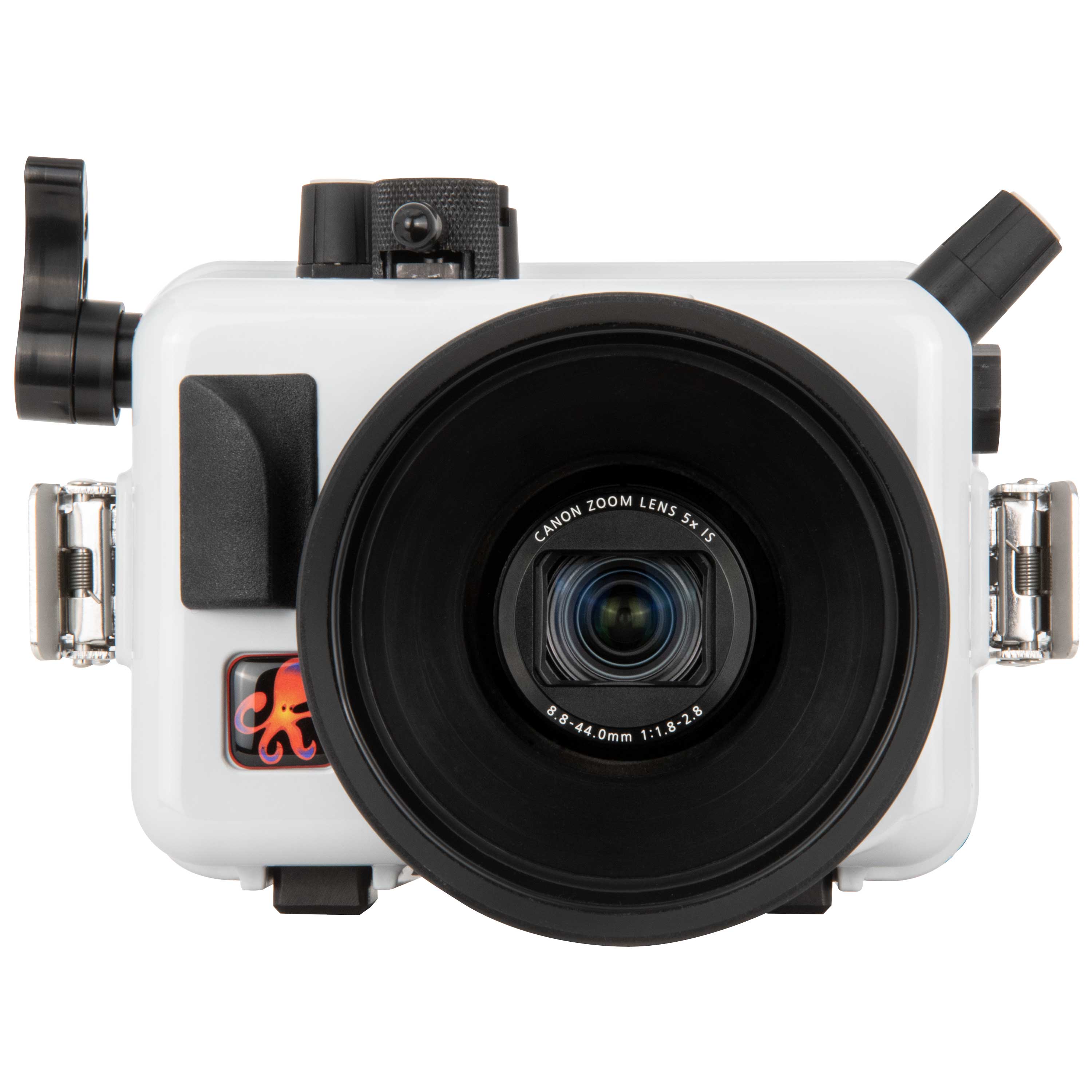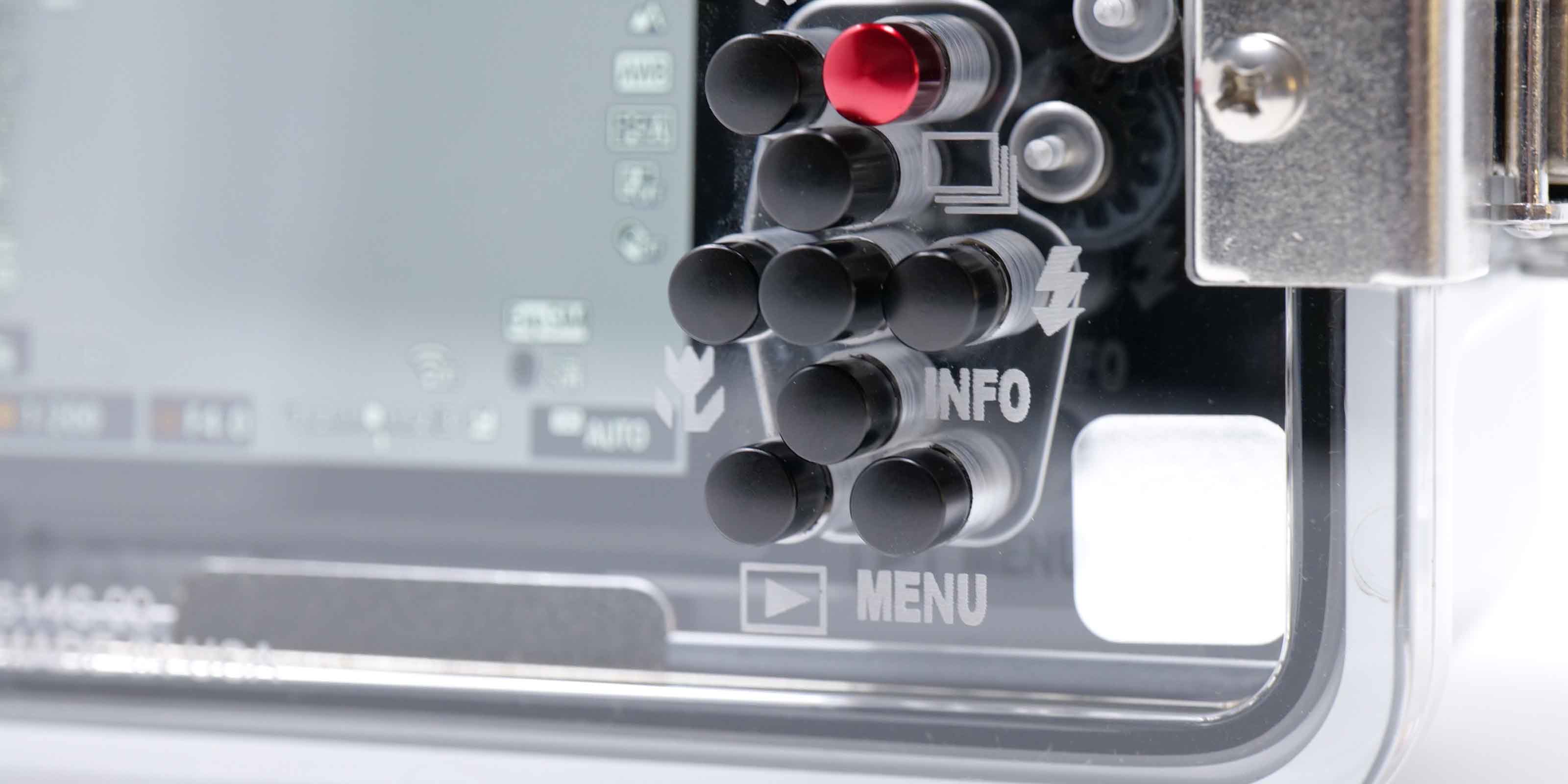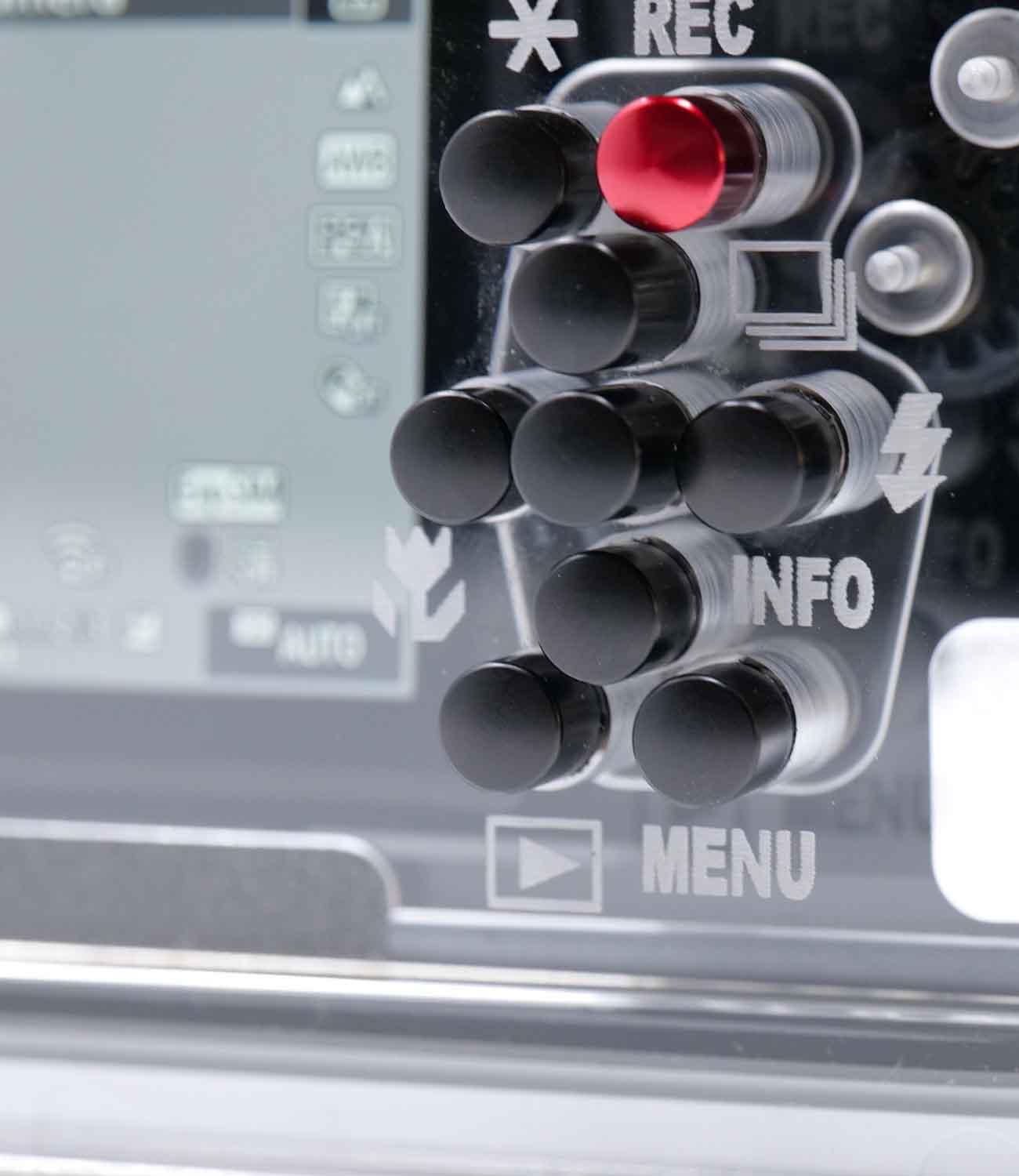 Clear Housing Back
See that your camera is dry inside
Specifications
Take full creative control of your camera up to 200 feet
Controls
Controls for all camera functions except touchscreen and Flash pop-up button (flash must be extended when installing the camera in the housing)
Dimensions
6.9 x 4.9 x 5.9" (175 x 124 x 150 mm)
Have questions?
We're here for you for every step along the way. Email ikelite@ikelite.com for help on gear selection, assembly, camera settings, and photo advice. We can even help you decide where to dive!
Instruction manual
Our specially formulated ABS-PC blend housing is highly durable yet lightweight for travel. The light color keeps your camera cooler when shooting in warm, sunny environments.
Add the press-fit Macro Adapter # 9306.82 with any 67mm threaded macro wet lens for incredibly super macro photography. Compatible wet lenses include but are not limited to the INON UCL-165, Subsee Magnifier, Saga close up lenses, Nauticam CMC-1, and others.

The optional WD-4 Wide Angle Dome # 6430.4 provides a wider angle of view underwater without the edge distortion, vignetting, or weight typically associated with an external wide angle wet lens. The WD-4 is a 0.75x magnification factor and simply slides on and off of the housing's lens port.

Optional 6" dry dome
The DC3 6" Dome Port # 6403 offers the best of everything: wide angle, macro, and over-under all on one dive. This special dome port replaces the housing's standard port and provides sharp 24mm wide angle and is perfect for split shots (half-in, half-out of the water). Approximately 3/4 of the camera's zoom range is usable behind the dome and macro images can be captured with the dome installed.

We recommend adding the Anti-Reflection Set of Foam # 6407 to reduce reflections when using the DC3 Dome Port.
Use the camera's built-in Wi-Fi feature to download photos to another device without removing the camera from the housing. The Wi-Fi feature is only usable above water within close proximity to the connected device.
Unless otherwise noted, this housing does not accommodate the use of add-on grips, battery grips, eyepieces, LCD covers, or other accessories. 

Differences in lens and control placement prevent other camera models from being used in or adapted to this housing. We are not aware of any other models which may be used in or adapted to this housing.
Housing
Rear o-ring # 0109 (installed)
Vinyl port cover # 0200 (installed)
.050" hex key # 0945.11
1/16" hex key # 0945.16
Silicone lubricant 1cc tube