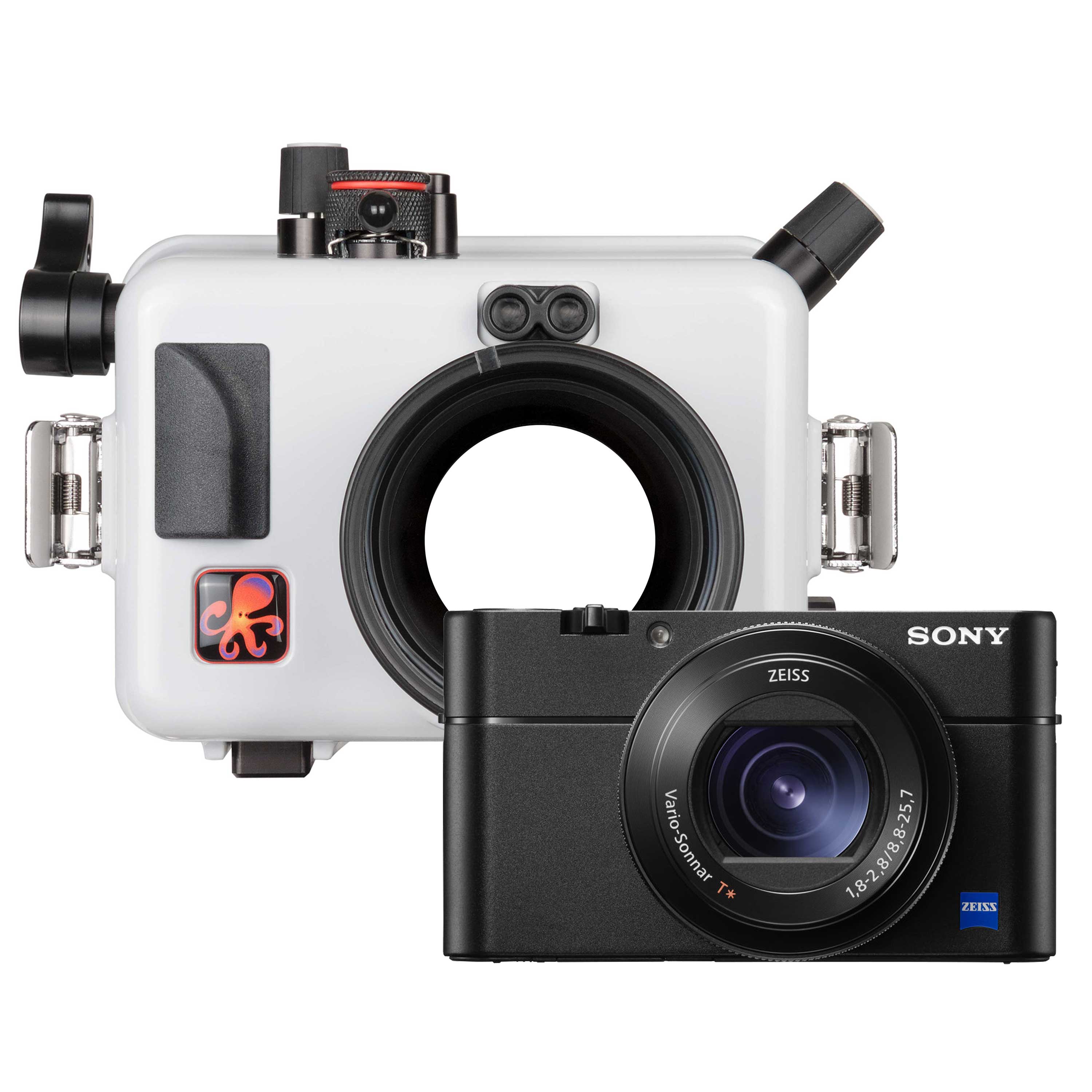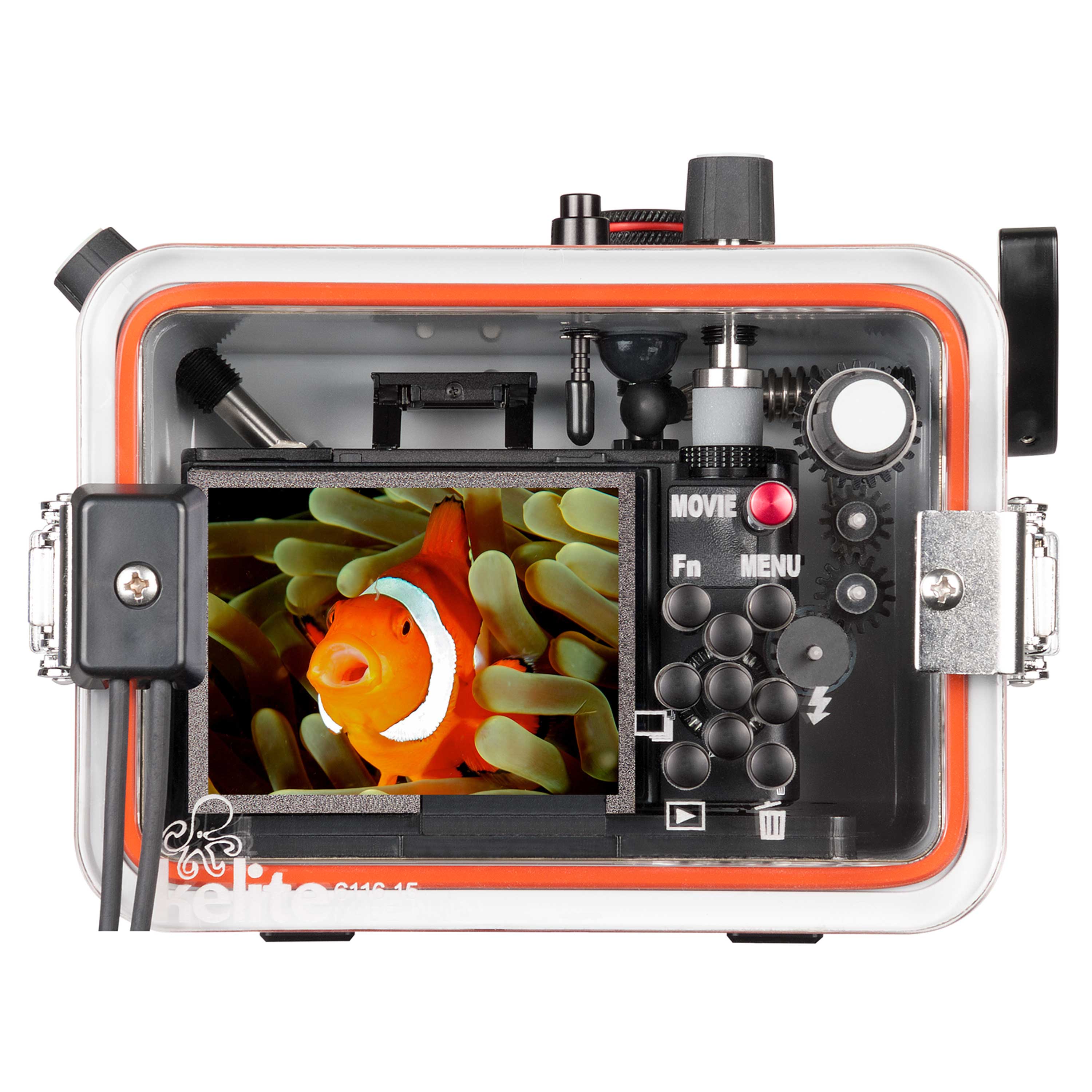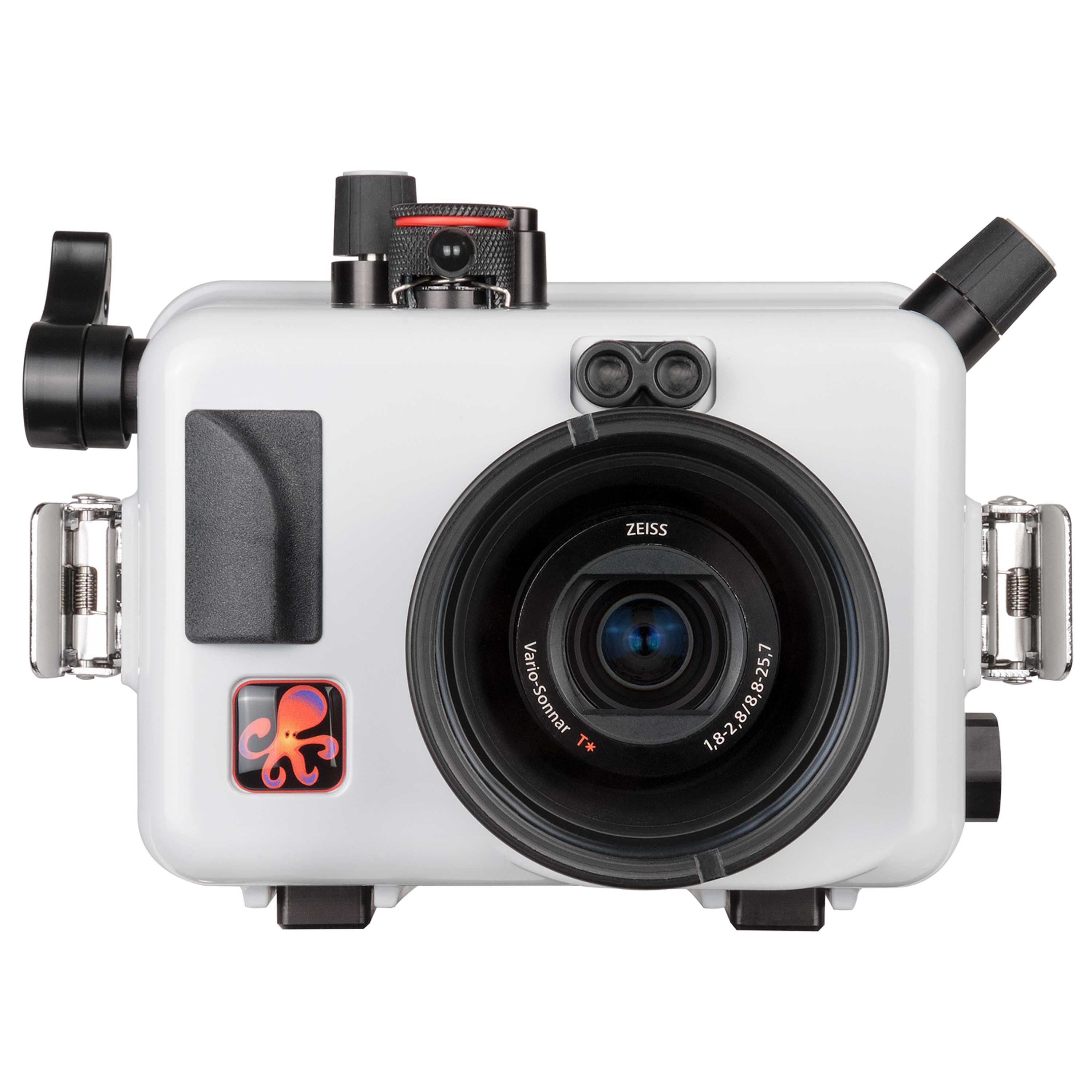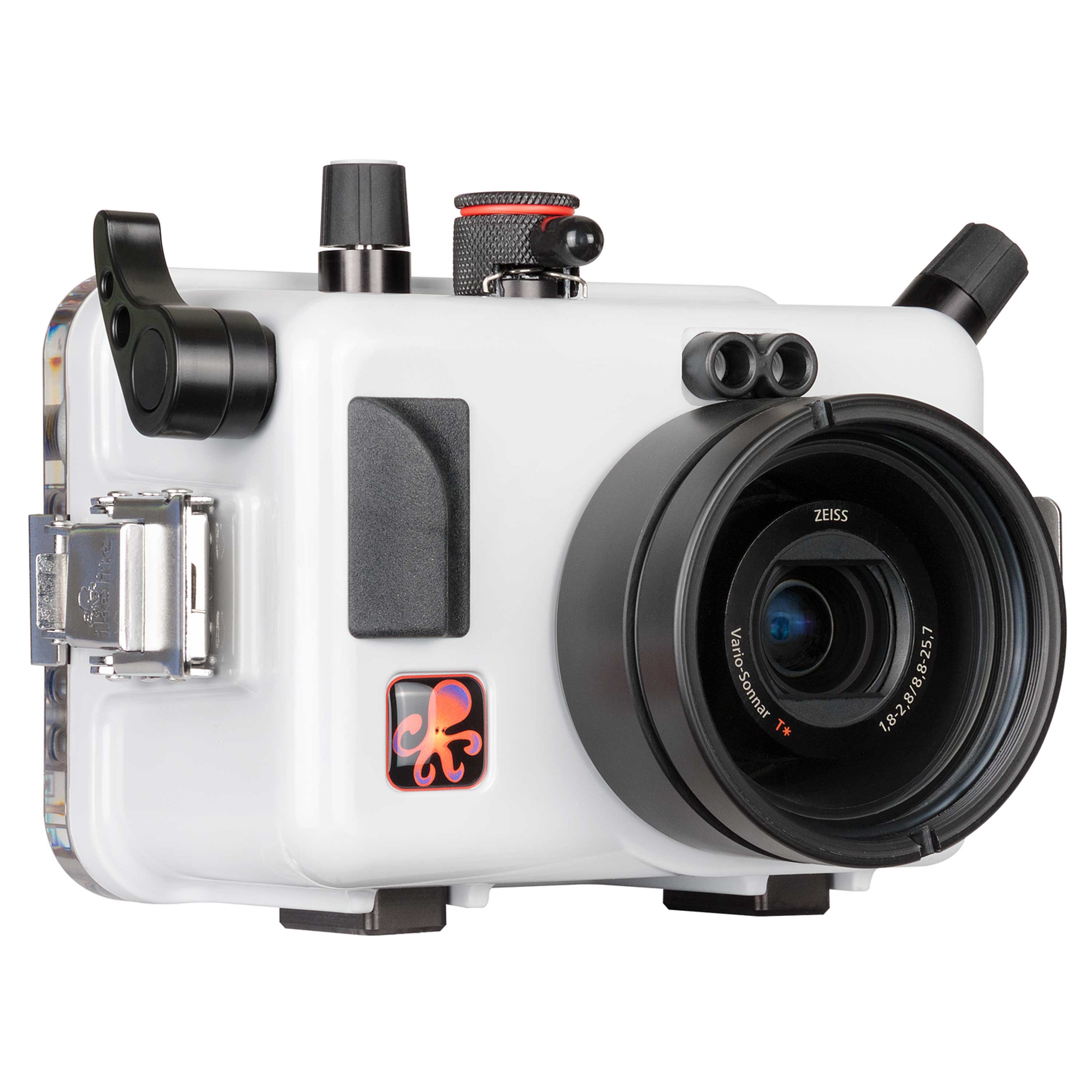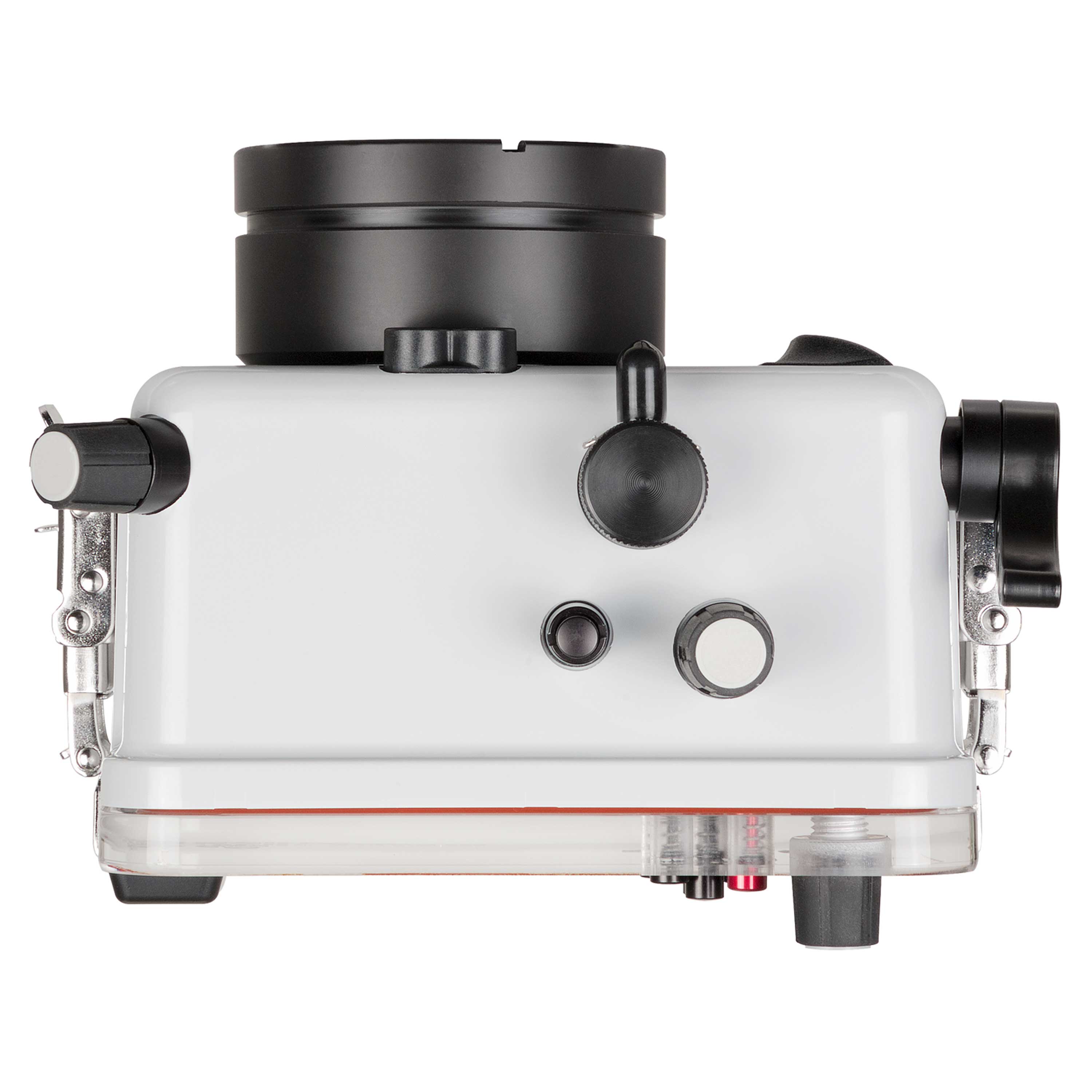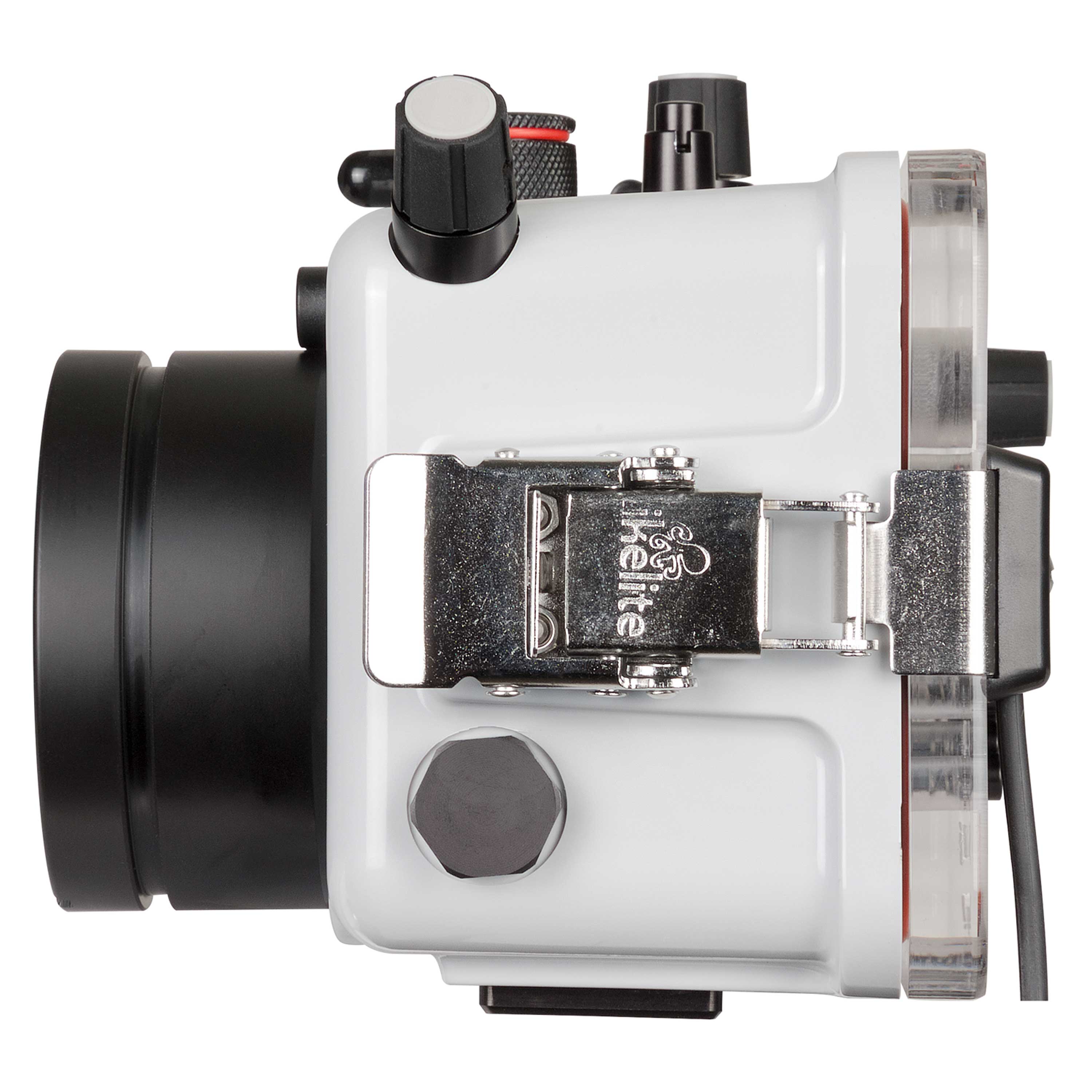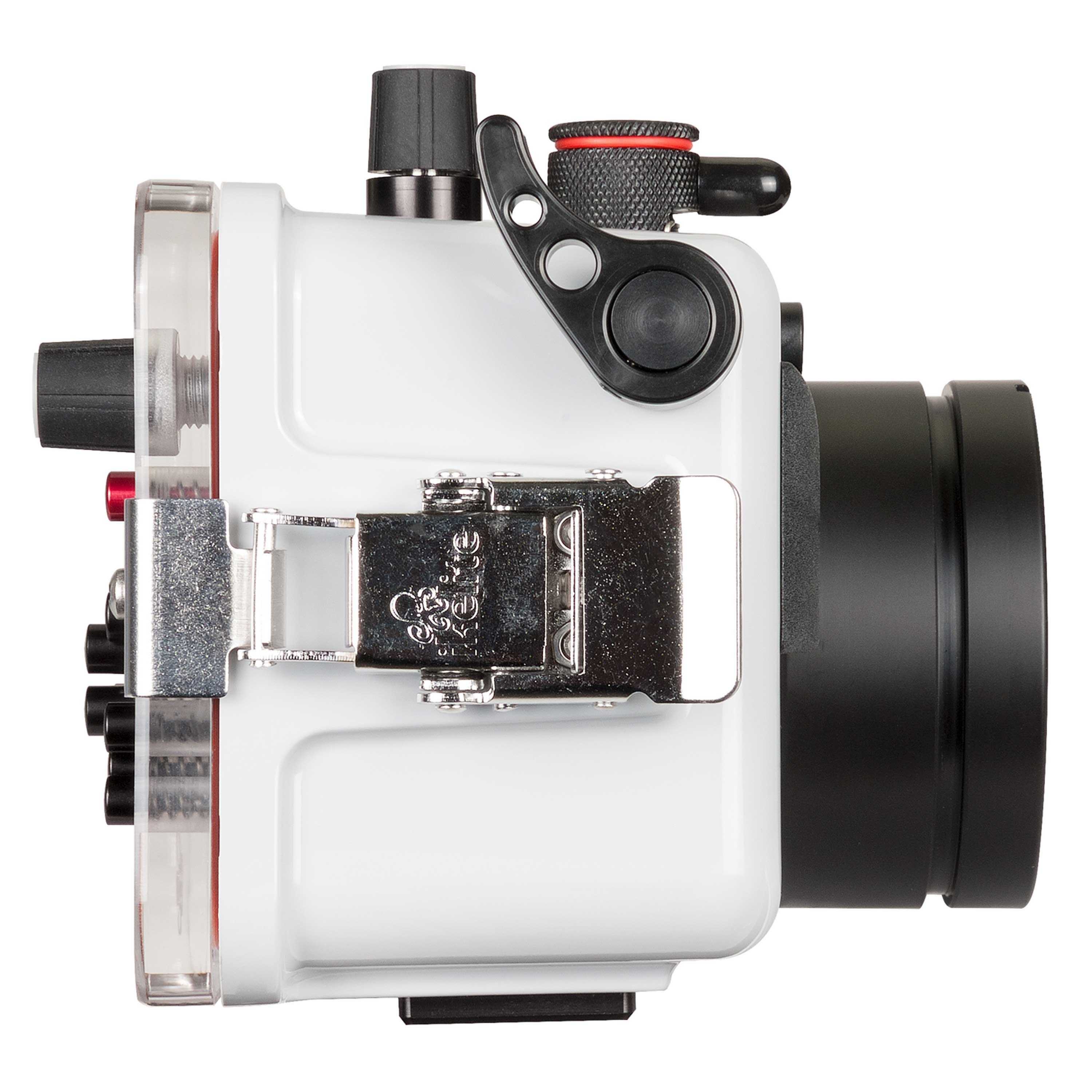 SKU: 6116.16
Underwater Housing and Sony RX100 Mark V Camera Kit
---
This product has been replaced with the Underwater Housing and Sony RX100 Mark VI Camera Kit. The Sony RX100 Mark V camera has been discontinued and is no longer available.
Sony has been king of the compacts over the past few years with its wildly popular RX100 series. The latest RX100 V combines a fantastic 1" CMOS sensor with a bright 24-70mm lens for crisp and colorful underwater images. Compared to its predecessor, the Mark V now has even faster autofocus and better 4K video quality. If you want the versatility of a pocket-sized zoom camera, then the RX100 Mark V is for you.
This housing is designed for a robust, professional fit and feel without the professional price tag. Controls are provided for all camera functions and depth rated to 200' (60m). The front of the lens port is 67mm threaded for the easy attachment of the most popular wide angle and macro wet lenses. A spare accessory port on the side of the housing is removable for attachment of an optional vacuum testing kit. This housing is made in the USA.
Flash
Due to the position of the camera's flash in relation to its lens, the built-in flash is not suitable to illuminate photos under water. For the best color and clarity, we recommend adding a filter, strobe, or constant-on light. The built-in flash may be used to trigger external strobes via fiber optic sync cord. Two ports are provided for the connection of up to two fiber optic cords.
Any Ikelite DS strobe may be connected using the Fiber Optic Converter # 4401.3 and Fiber Optic Cord # 4501. The AF35 strobe is not compatible with this housing.
Fiber optic cord compatibility
Ikelite Fiber Optic Coiled Cord # 4501
INON Optical D Cable "Non-wireless type" L-Connector
SEA&SEA Fiber Optic Cable (L-type) # 50107
SEA&SEA Fiber Optic Cable II # 50128
Olympus UW Fiber Optic Cable PTCB-E02
Nauticam Optical Fiber Cable # 26211 Nauticam to INON
Nauticam Optical Fiber Cable # 26212 Nauticam to Sea&Sea
Wide Angle, Macro, and Filters
Our 3-inch diameter ports feature a 67mm thread on the front for the easy attachment of external wide angle and macro wet lenses. Wide angle lenses make objects appear smaller, so that you can fit more into your frame underwater. Macro close-up lenses make small objects appear larger, so that tiny creatures will fill your frame.
The WD-3 Wide Angle Dome provides mid-range angle of view with no vignetting (dark shadows in the corners of the image).The W-30 Wide Angle Lens, INON UWL-H100, and other 67mm threaded wide angle lenses, provide a wider maximum angle of view. Because these are separated from the camera's lens by glass, air, and water, some vignetting and edge distortion will be present. These effects can be reduced or eliminated by using a smaller aperture, zooming in slightly, and/or cropping in post-production.
External macro lenses with 67mm threads from INON, Epoque, and other manufacturers, can be attached directly to the front of the housing's port.
3-inch diameter color filters press directly onto these ports. Most wide angle lenses require a 3.6-inch diameter color filter. Refer to the product page for information on color filter compatibility. 
Optional 6" dry dome
The DC2 6" Dome Port # 6402 offers the best of everything: wide angle, macro, and over-under all on one dive. This special dome port replaces the housing's standard port and provides sharp 24mm wide angle and is perfect for split shots (half-in, half-out of the water). Approximately 3/4 of the camera's zoom range is usable behind the dome and macro images can be captured with the dome installed.
In the Box
Underwater Housing # 6116.15
Sony Cyber-shot DSC-RX100 V Digital Camera
NP-BX1/M8 Rechargeable Lithium-Ion Battery Pack (3.6V, 1240mAh)
AC-UUD12 AC Adapter
Micro-USB Cable
Wrist Strap
Strap Adapter
Specifications
200 ft (60m) depth rating
Controls for all camera functions except Flash switch and Viewfinder switch
Slightly negative buoyancy in fresh water
1/4-20 thread tray mounting with 3 in (76mm) spacing
Weight 2.6 lb (1180 g)
Dimensions 6.8 x 5 x 5.4 in (173 x 127 x 137 mm)
3.0-inch diameter glass lens port with 67mm threads
Documentation
IKELITE IS NOT AFFILIATED WITH OR AN AUTHORIZED DEALER OF ANY CAMERA COMPANY. THOSE OTHER COMPANY'S TRADEMARKS AND INTELLECTUAL PROPERTY IS OWNED BY THEM.