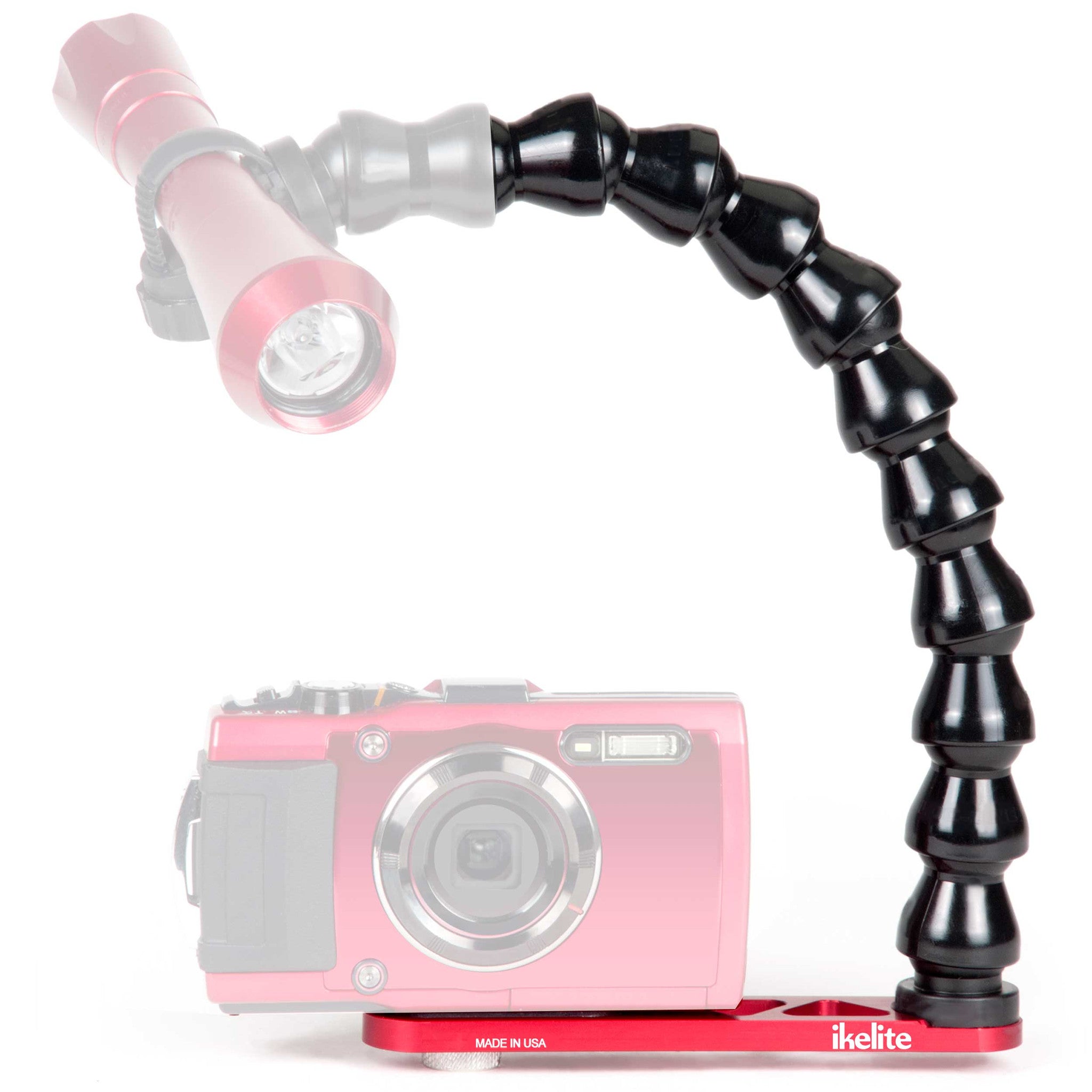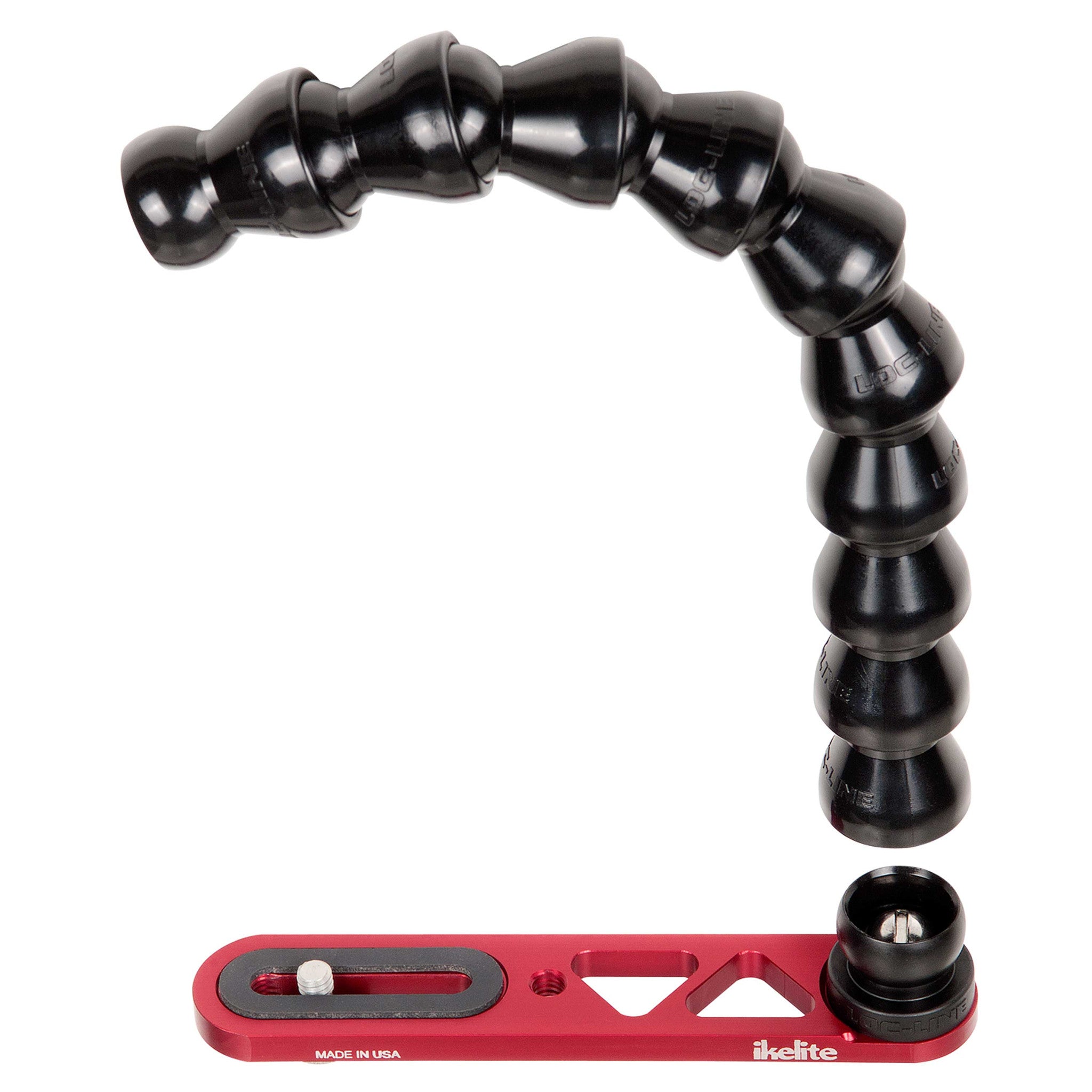 SKU: 2605.01
Tough Tray for Waterproof Cameras
The perfect companion to your waterproof digital camera. The Tough Tray allows you to add a light for better color, faster focus, and improved stability while snorkeling or diving within the depth limits of the camera.
The included flex arm is compatible with 1/2" flex or Loc-line components form Ikelite, Light & Motion, and other manufacturers. Camera, light, and light mount sold separately.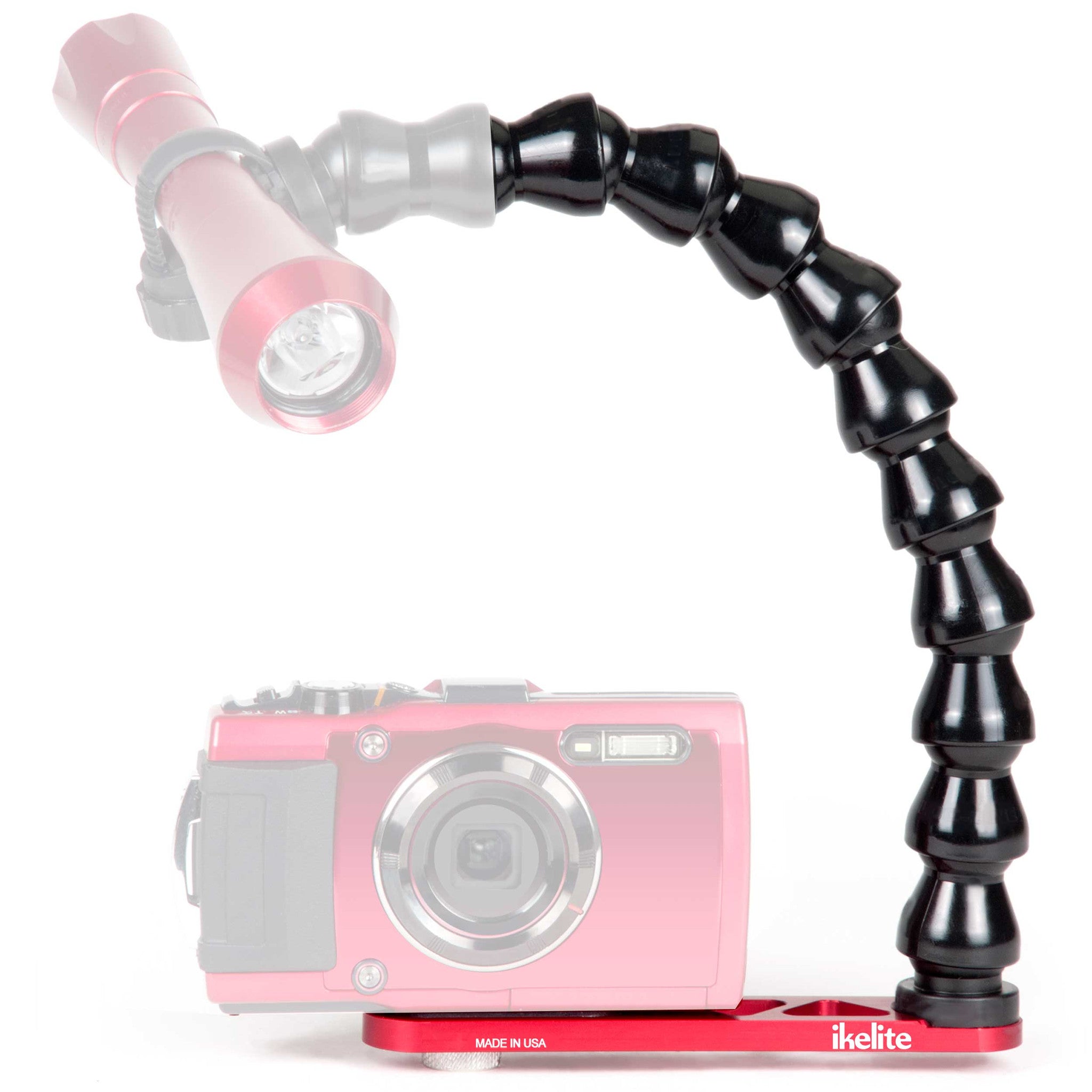 Have questions?
We're here for you for every step along the way. Email ikelite@ikelite.com for help on gear selection, assembly, camera settings, and photo advice. We can even help you decide where to dive!
Instruction manual
Olympus Stylus Tough TG-1, TG-2, TG-3, TG-4
Olympus Stylus Tough TG-830, TG-850, TG-860, TG-870
Panasonic Lumix TS1, TS2, TS3, TS4, TS5, TS6
Panasonic Lumix TS10, TS20, TS25, TS30
Panasonic Lumix FT1, FT2, FT3, FT4, FT5, FT6
Panasonic Lumix FT10, FT20, FT25, FT30
Nikon COOLPIX AW100, AW110, AW120, AW130

Tough tray
Light arm
Hardware