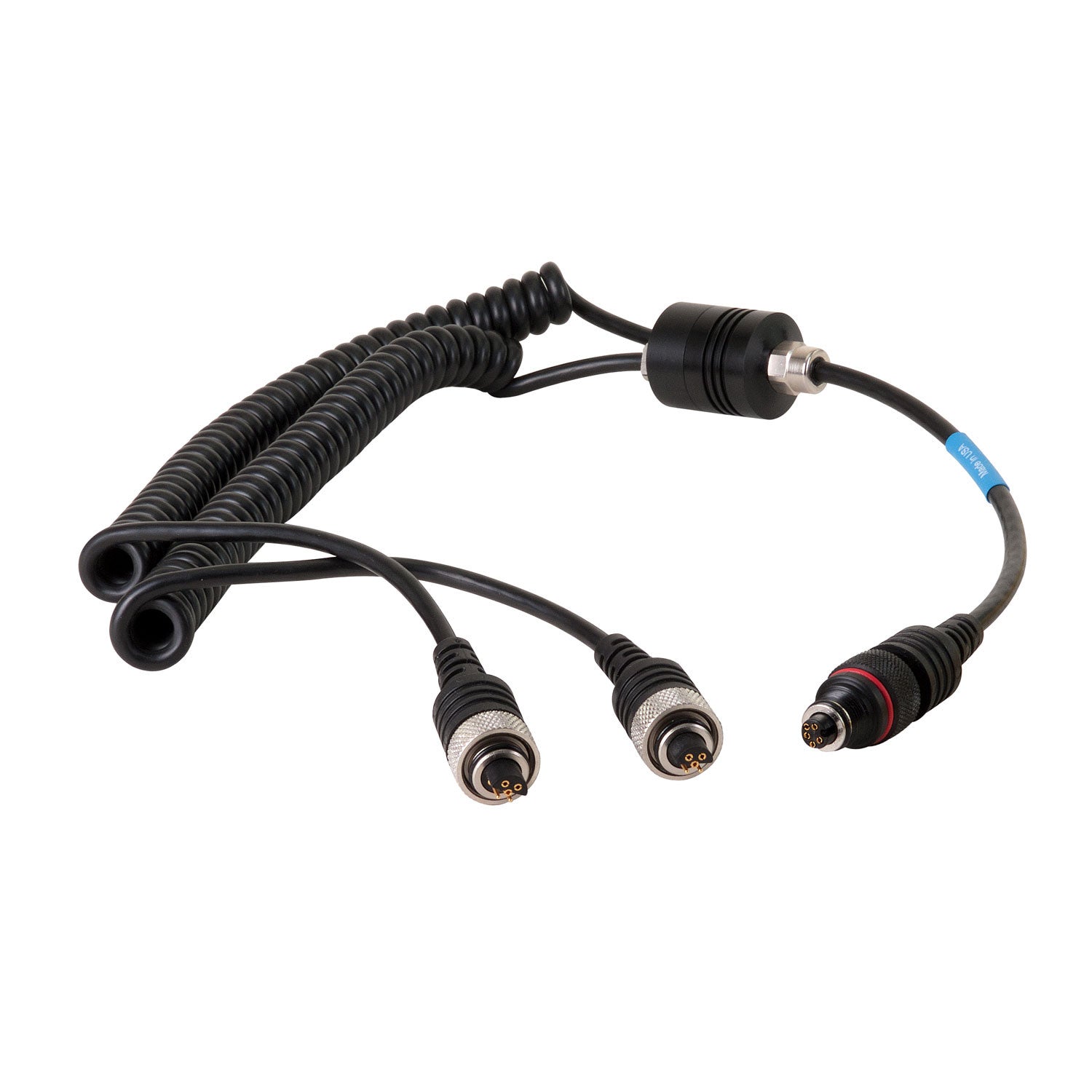 SKU: 4104.32
Sync Cord Two Ikelite Strobes to Nikonos Bulkhead Non-TTL
---
This product is permanently out of stock and out of production. This cord has been directly replaced with Sync Cord Two Ikelite Strobes to Nikonos Bulkhead non-TTL (Updated).
Y-shaped sync cord with Ikelite-style plugs on strobe ends and Nikonos-style plug on housing end. Provides manual strobe operation with any compatible system featuring a Nikonos-style N5 TTL bulkhead and two Ikelite strobes. The Ikelite-style plug is widely recognized as the most reliable waterproof strobe sync connection available. Built-in strain reliefs reduce stress on cord ends.
This cord is compatible with all Nikonos, film and digital TTL systems.*
This cord requires the attachment of two strobes for waterproof operation. To shoot with only one strobe, try a single sync cord instead.
* Meikon / Seafrogs housings use a non-standard Nikonos-type bulkhead which is not compatible with this sync cord. 
In the Box
Sync Cord
(2) Connector Protectors Ikelite end # 0301.12
Connector Protector Nikonos end # 0301.14
Silicone Lubricant 1cc 1cc tube