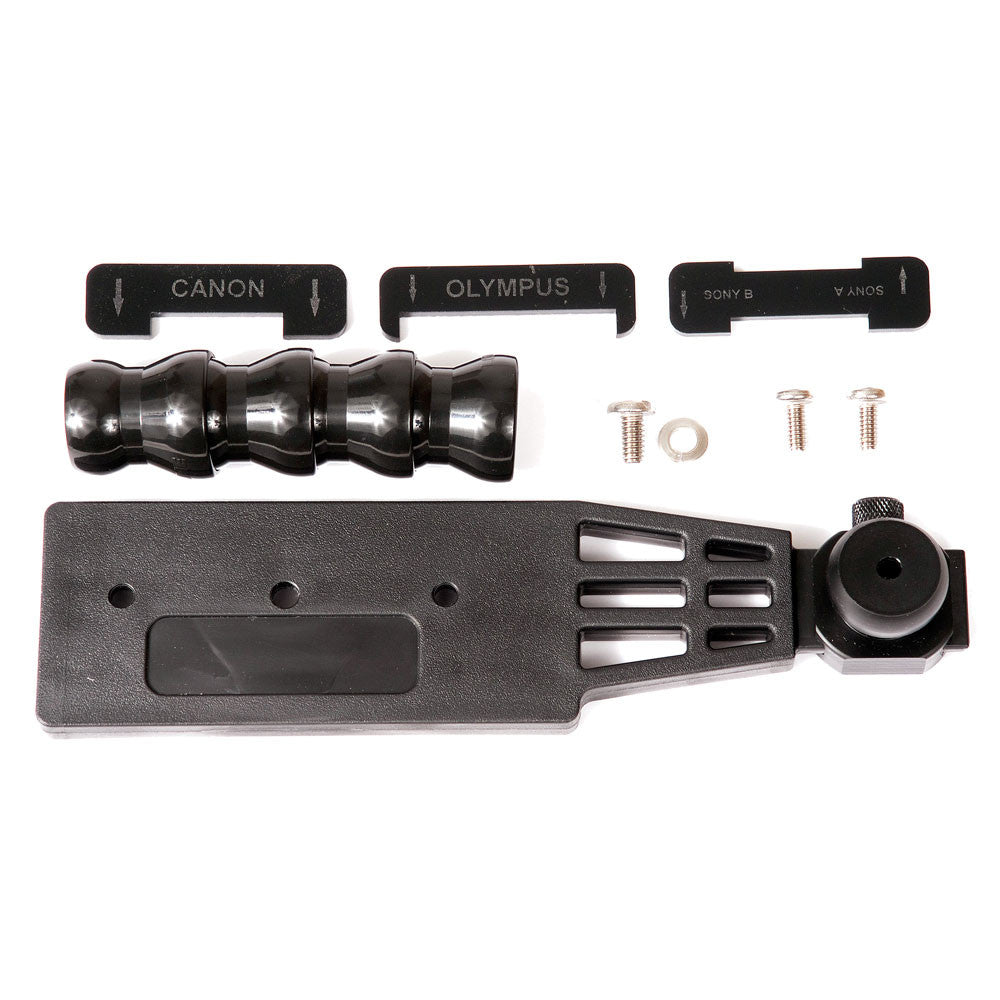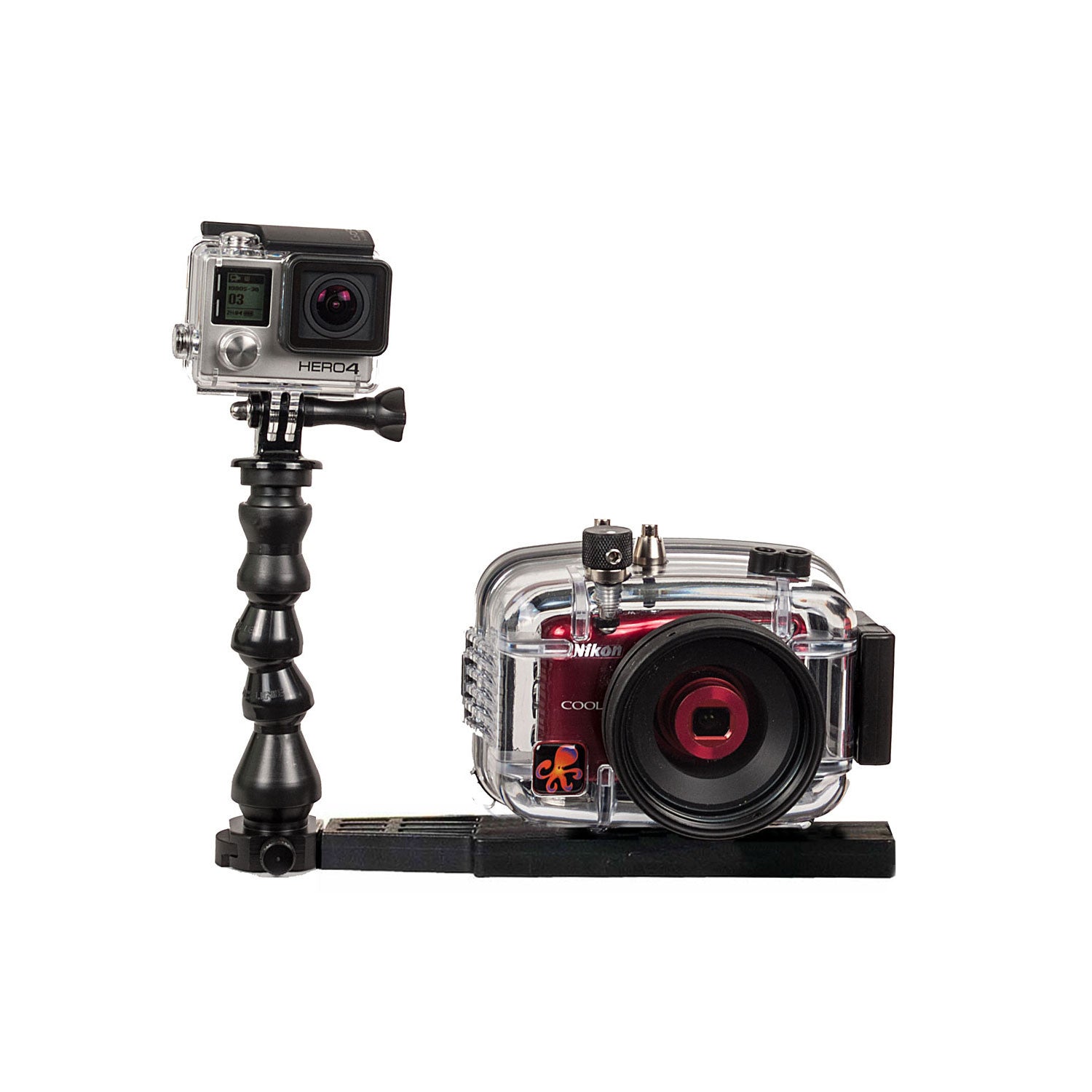 SKU: 9523.41
Single Tray with T-Mount and Flex Arm
---
This product is permanently out of stock and out of production.
ABS construction provides the perfect balance of strength and weight for almost any compact digital camera system. Recommended for the attachment of external lighting accessories to any Ikelite 6200-Series ULTRAcompact Housing. Hardware is also included to mount to most non-Ikelite housings featuring a central 1/4-20 tripod mount for compact digital cameras from Olympus, Panasonic, Sony, and other manufacturers.
The included 3/4 in Flex Mount and 4 Piece Flex Extension are compatible with any components from our 3/4 in Flex system. The 3/4 in Flex system is ideal for lighting accessories and doubles as a handle grip.
Documentation