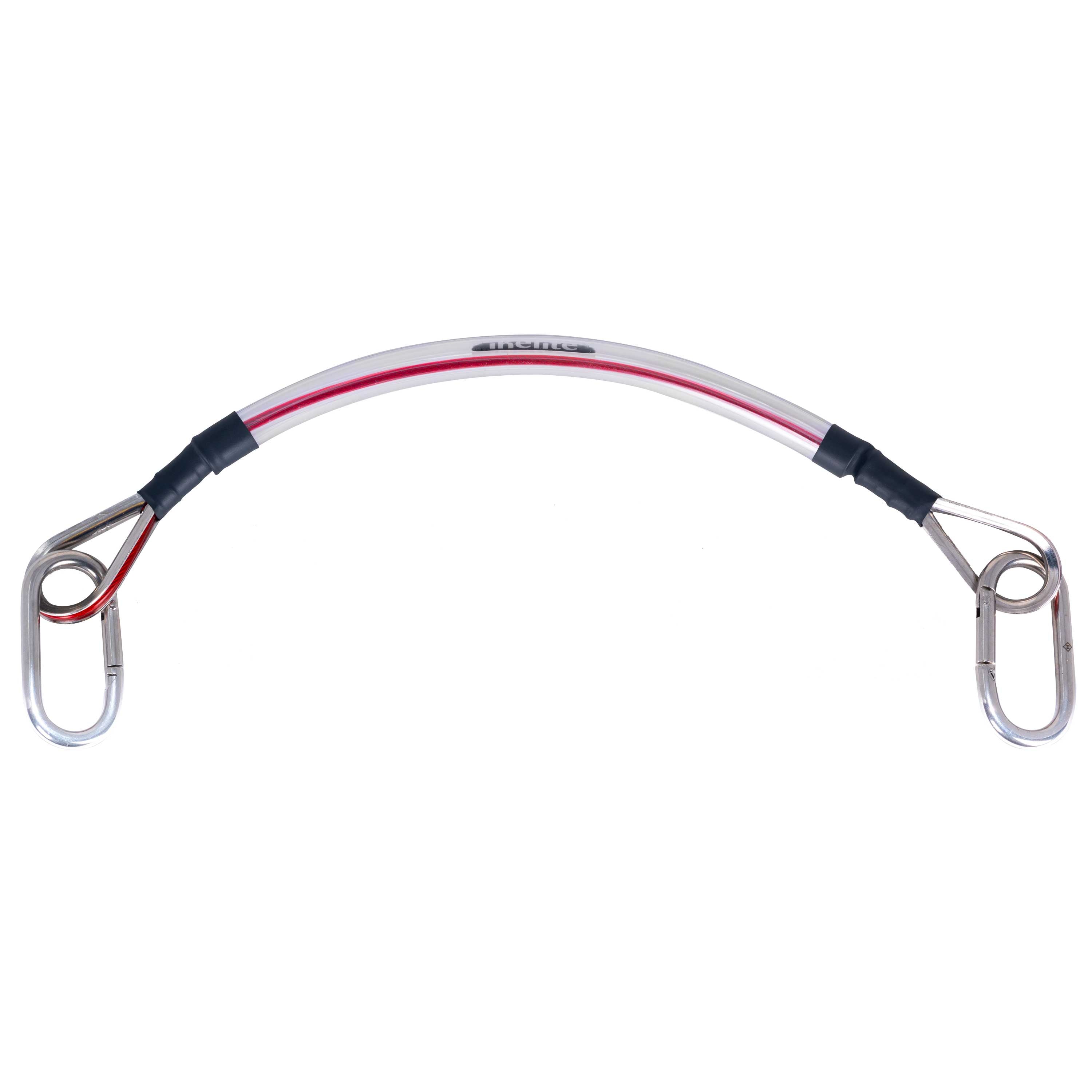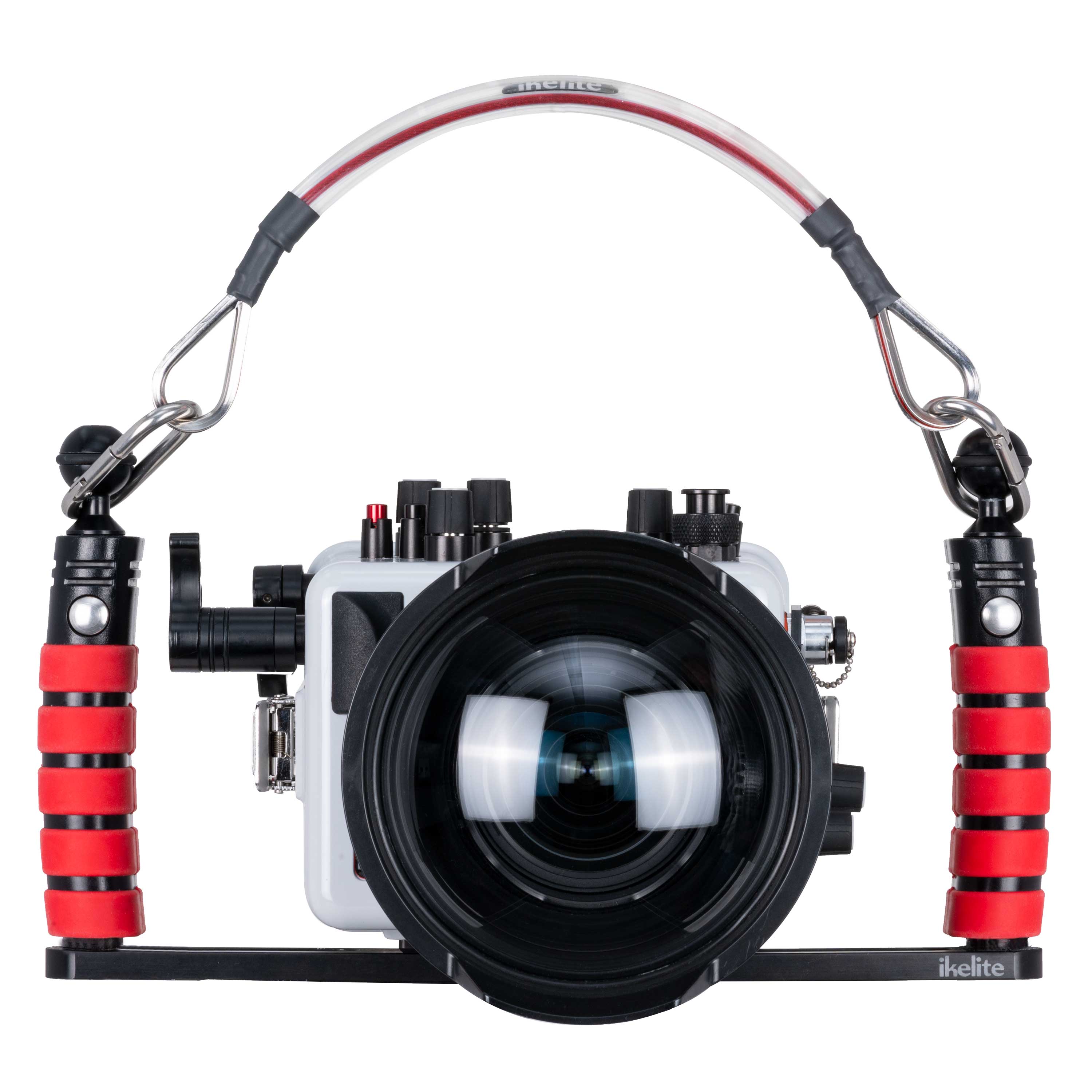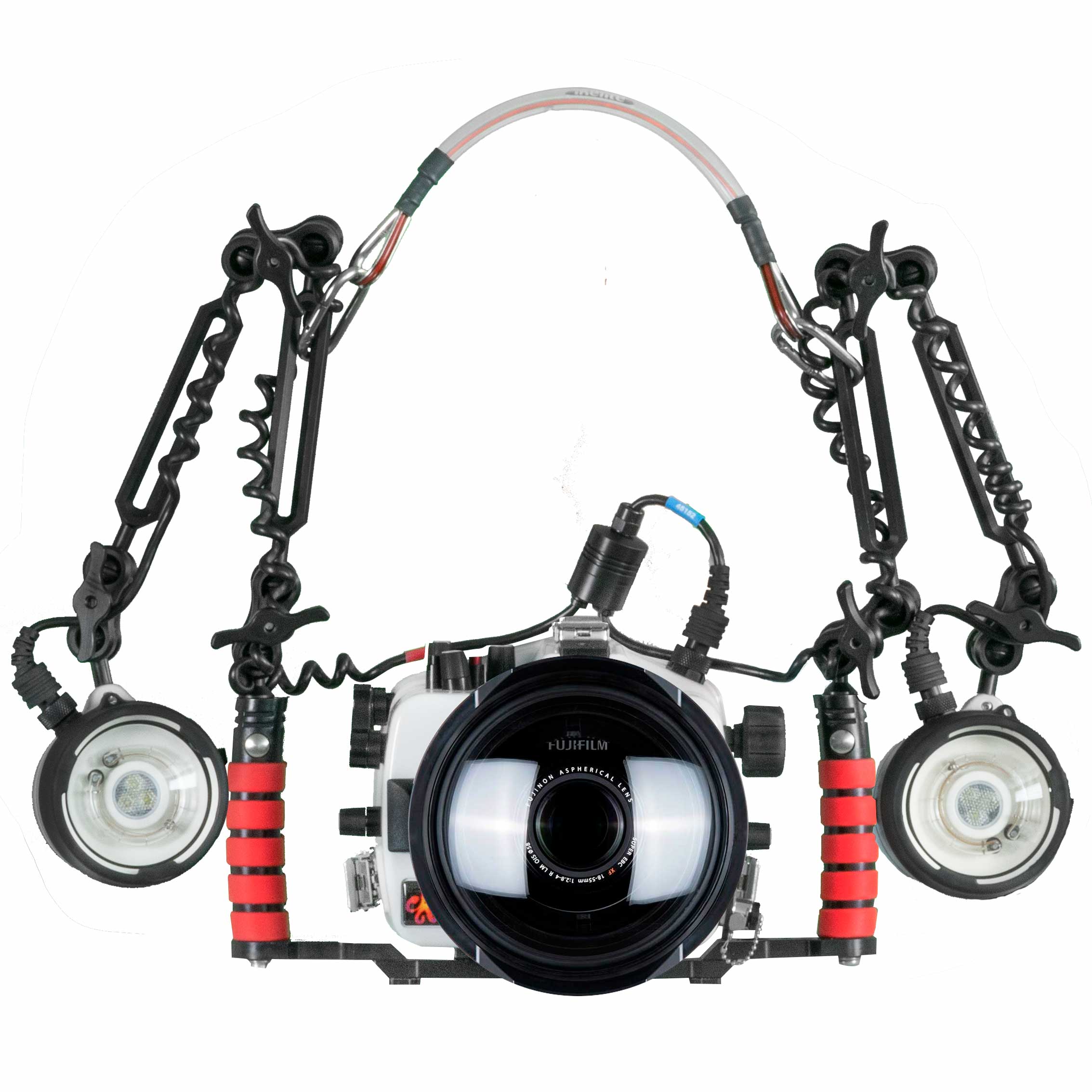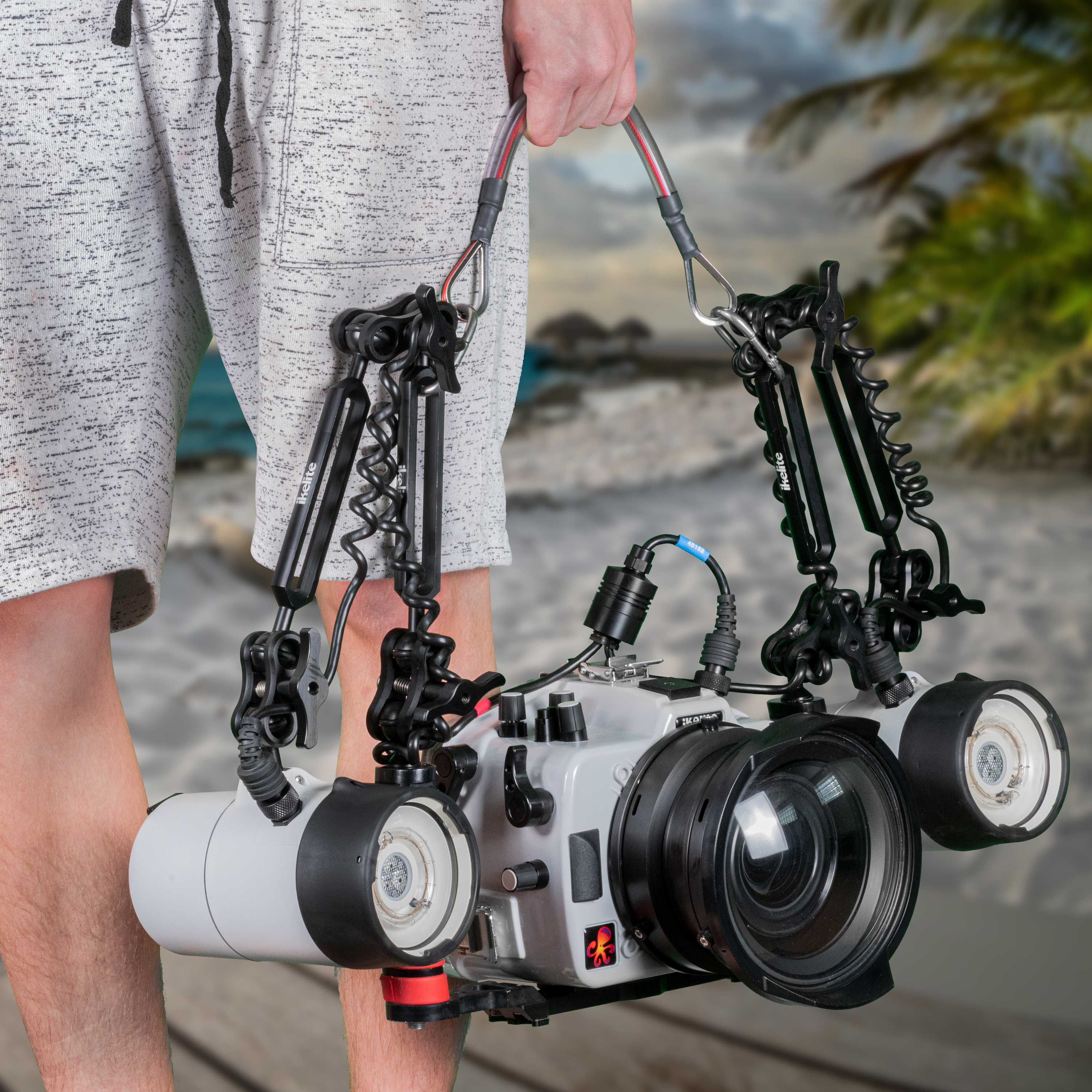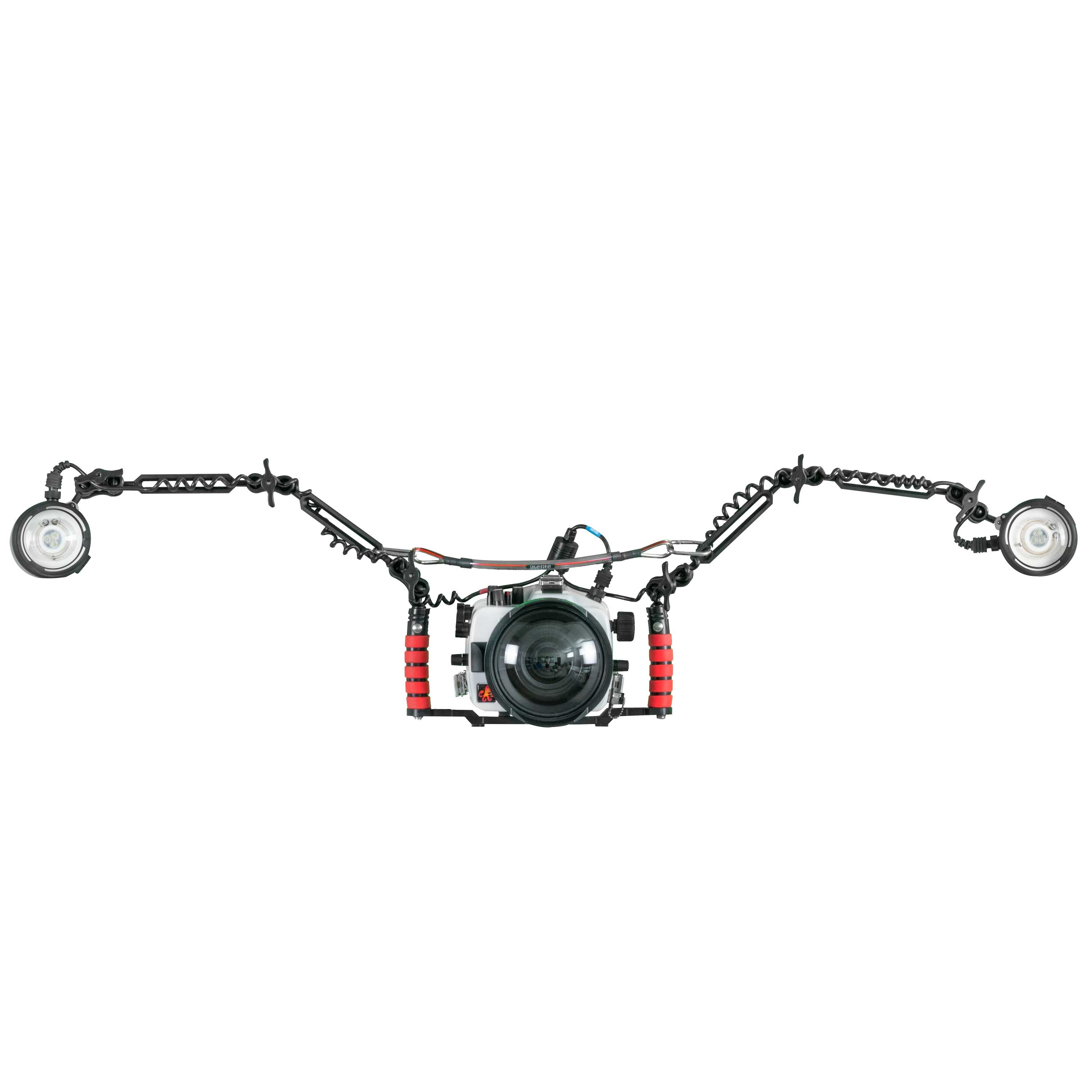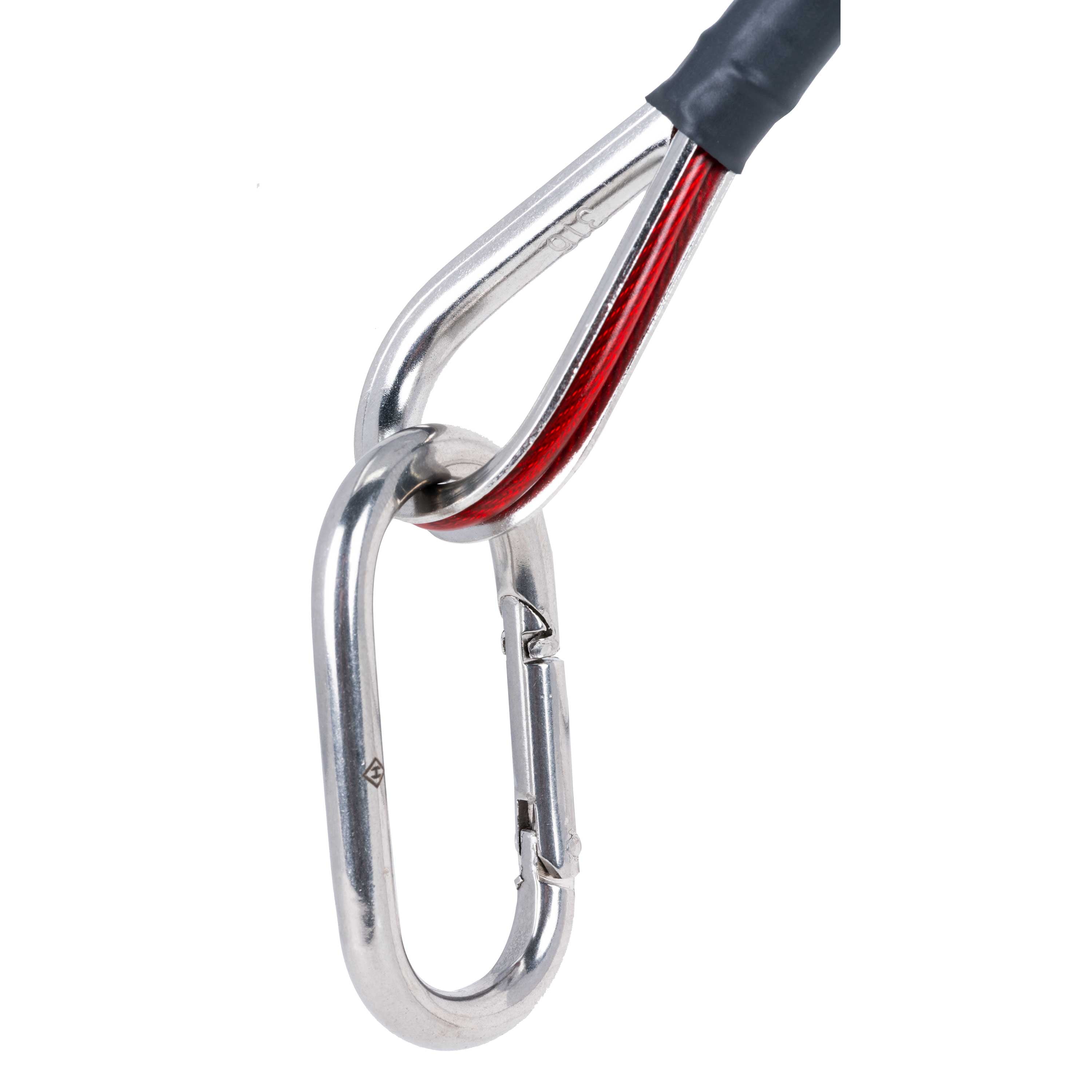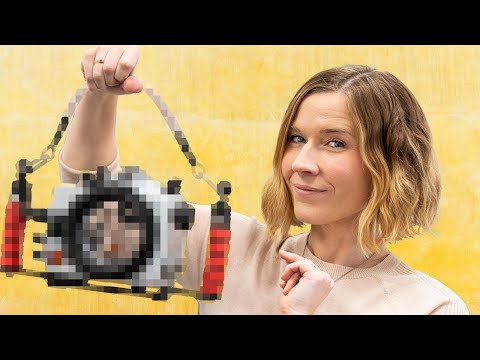 SKU: 4080.09
Red Cable Grip for Housings
Span your dual tray and arm system with this cable top handle. A stainless steel cable with comfortable rubber overlay is the perfect lightweight addition to carry your system to and from the dive site or pool. Works with dual trays for Compact Digital or DSLR housings with two lighting arms attached.

The cable grip can attach either around a ball mount stem or in the center slots of newer ball arm sections.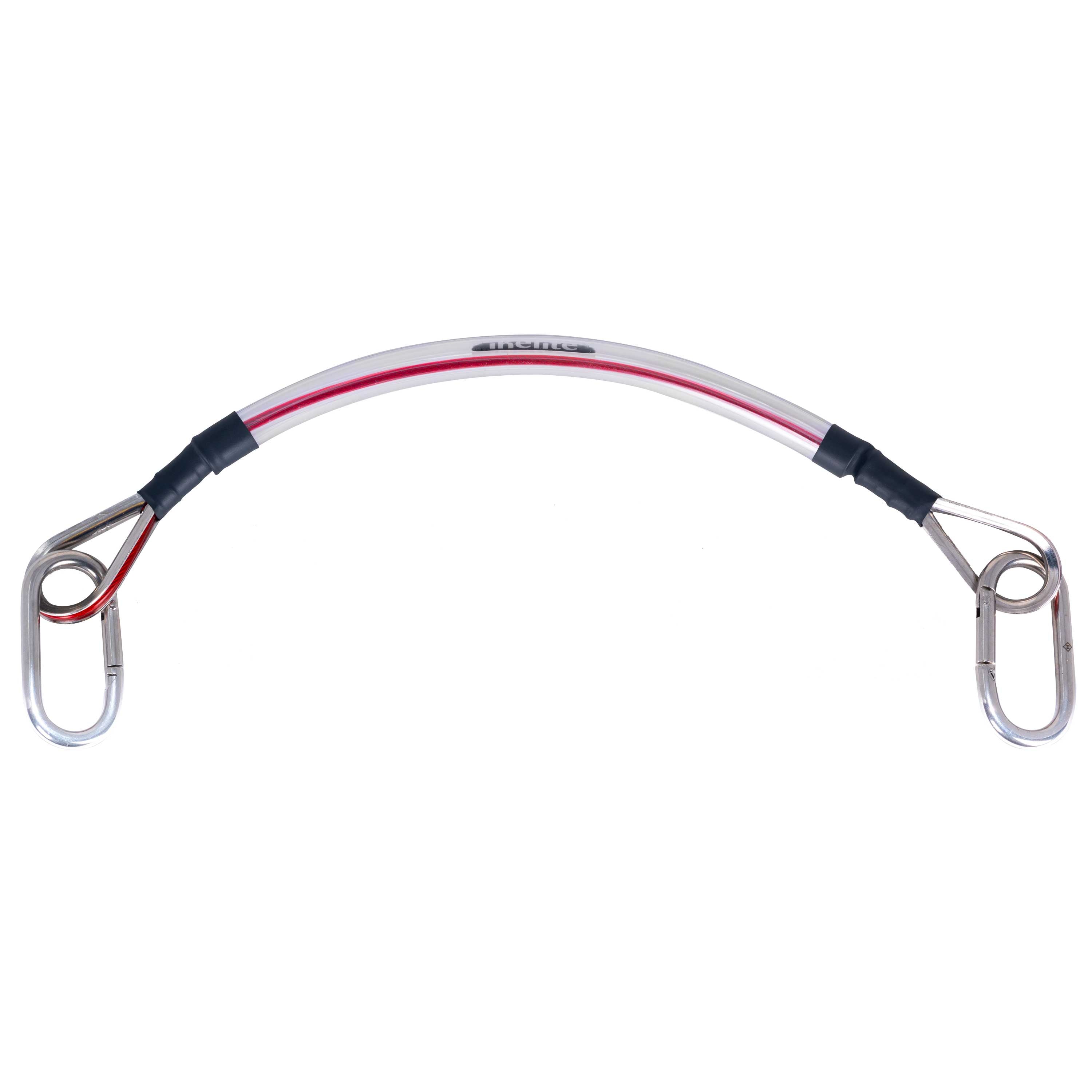 Have questions?
We're here for you for every step along the way. Email ikelite@ikelite.com for help on gear selection, assembly, camera settings, and photo advice. We can even help you decide where to dive!
If you're using our slotted arm system the carabiners can be attached in the slots of the two arms closest to the handles, allowing the cable move up and down freely. During transport, slide the cable up the slots so the arms can fold over. Having the strobes and housing hang lower provides a very natural weight distribution similar to a duffle bag. This is ideal when moving the system around, especially when handing it in and out of the water.

After you've comfortably gotten in the water, simply slide the cable down and "spread the wings" of your system. When the dive is over fold the system up during your safety stop and getting back on the boat will be a breeze. The person you hand your system up to will appreciate having an accessible handle, especially if the water is rough.
Cable grip
(2) Stainless steel clips