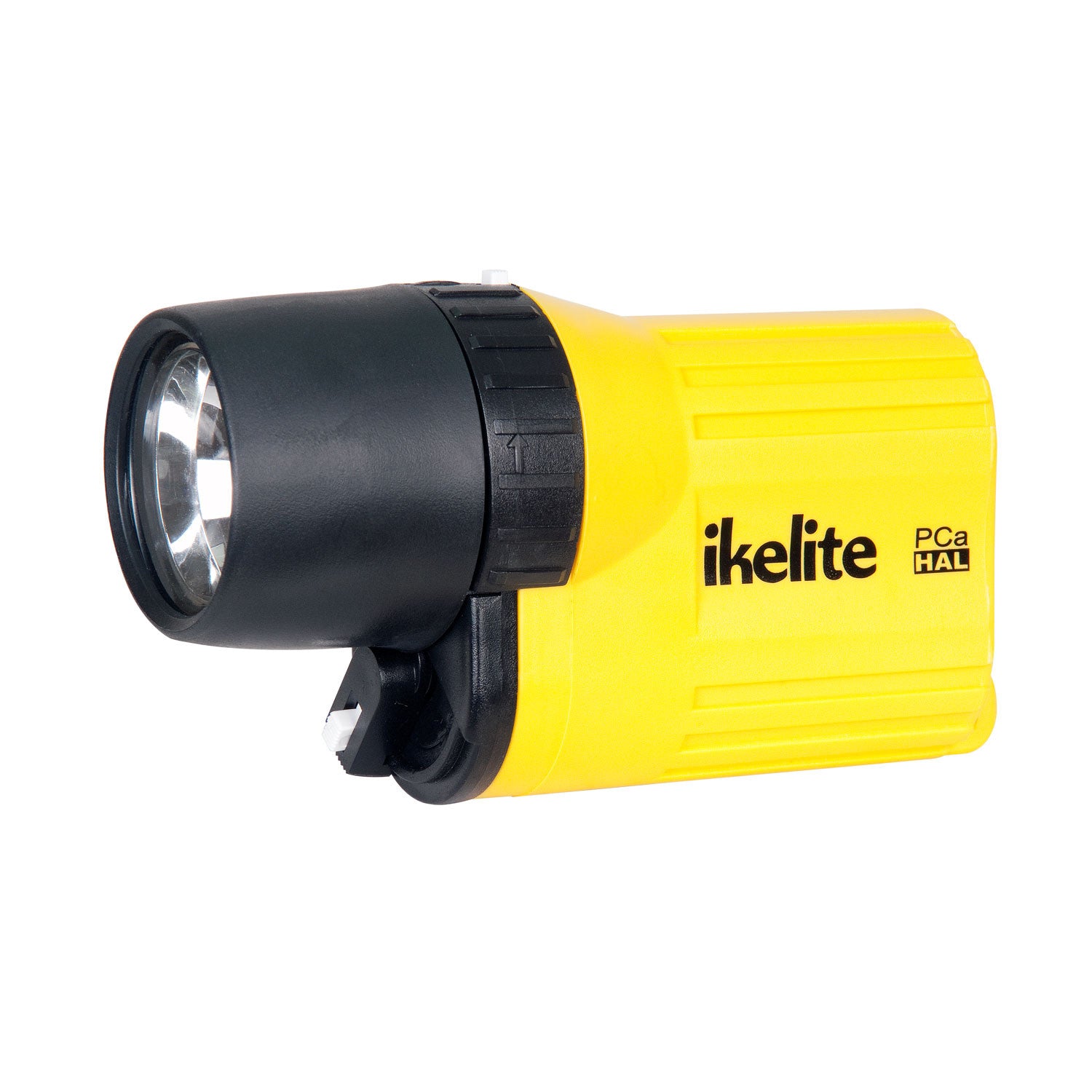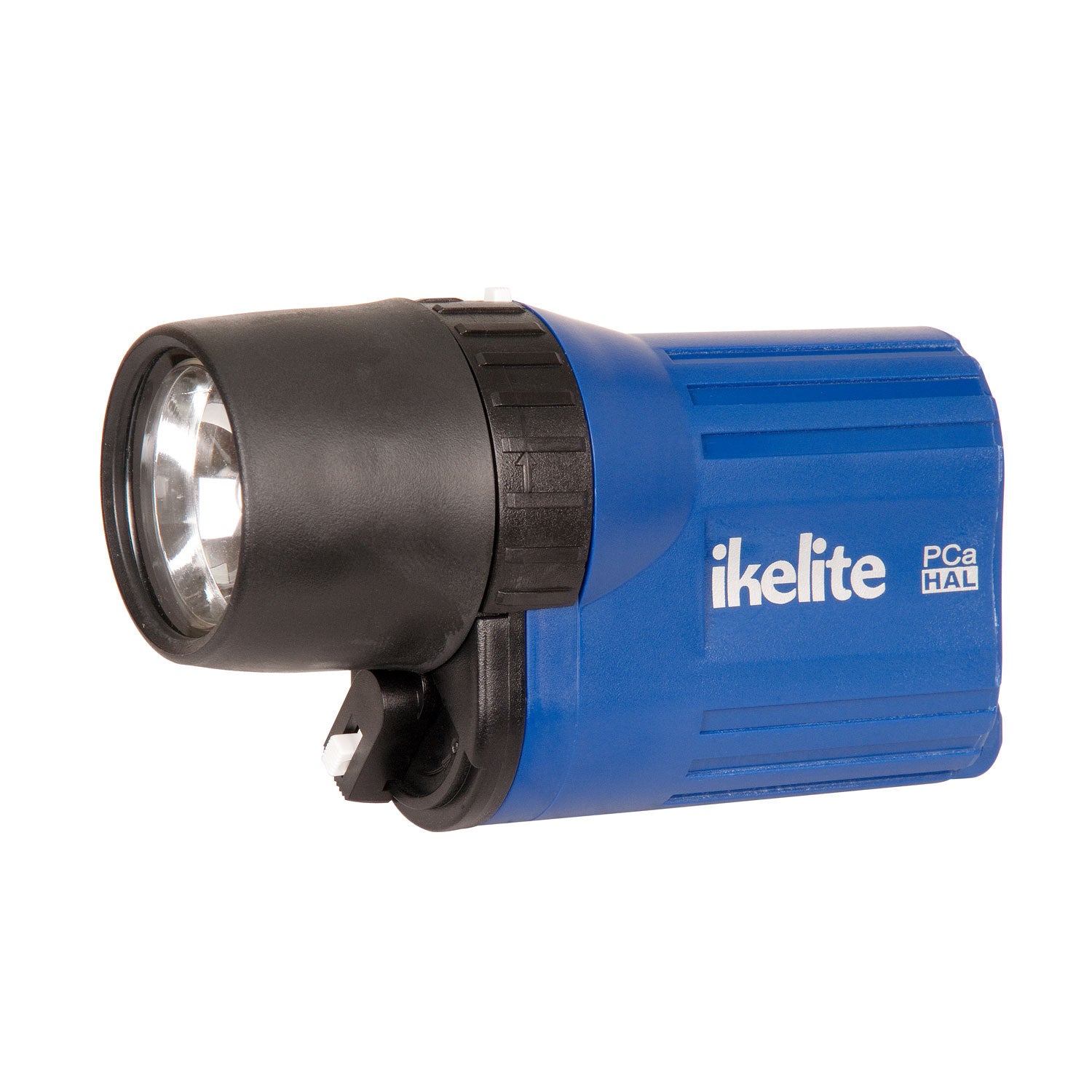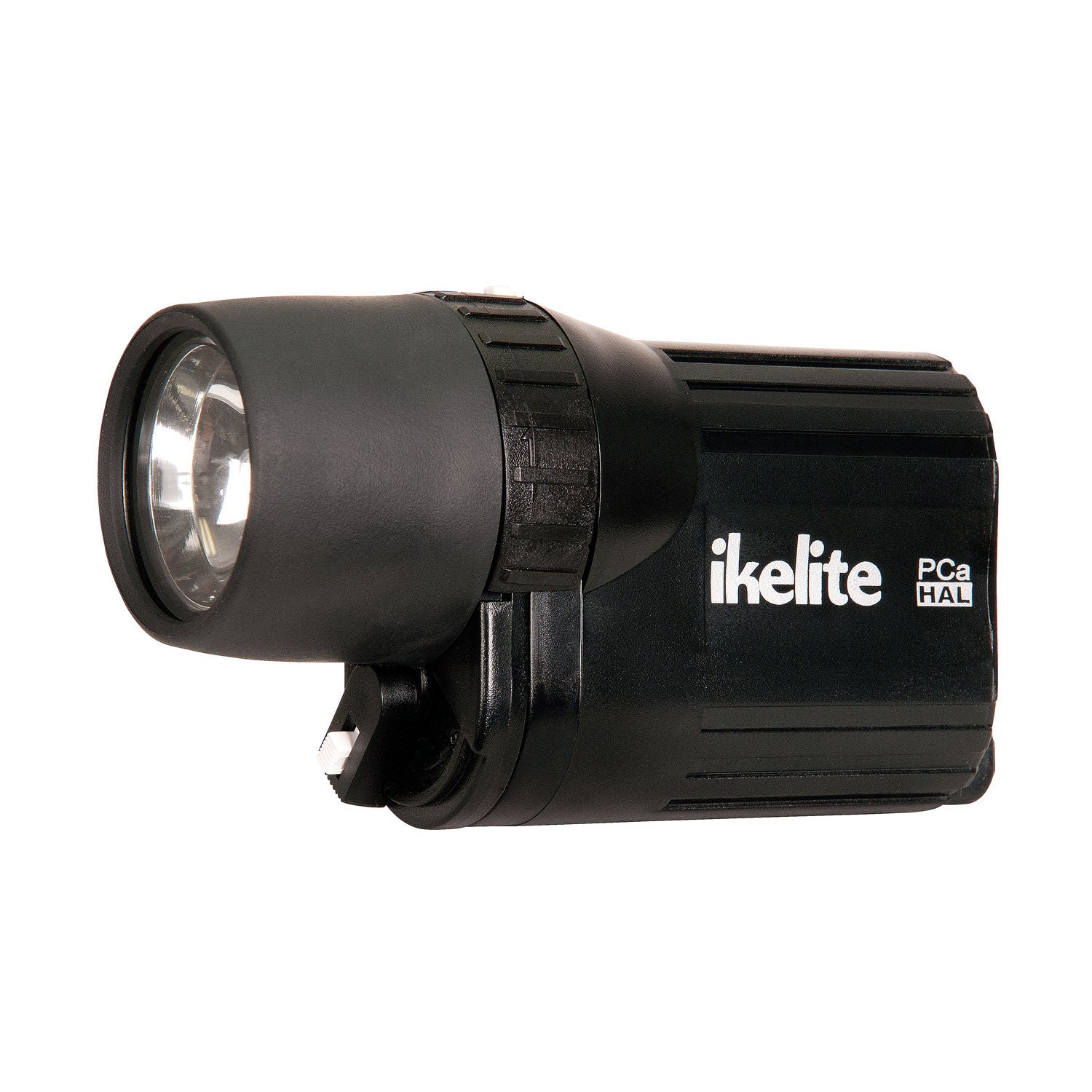 SKU: 1578
PCa Halogen Waterproof Flashlight
---
A great choice for reliable and affordable performance. Turn on the brilliant intensity of halogen bulbs designed specifically for Ikelite. A standard PR style base allows for emergency replacement worldwide.
A unique lock ring slides effortlessly to opens each light for battery changes and secures with a snap to prevent accidental flooding. A heavy-duty rotating switch can be operated with one hand and features a switch lock to prevent turning on in storage.
Rubber and ABS construction provides durability and 100% corrosion-free performance. Ikelite PCa flashlights are designed to deliver the performance you need in the most compact and reliable package.
What's Included
Halogen flashlight
6 AA batteries (except models ending with .00)
Vinyl break-away safety lanyard
Silicone lubricant 1cc tube
Specifications

300 ft (90 m) depth rating
7.2w concentrated spot beam
2.5 hours burn time
Accepts 6 AA NiMH or Alkaline batteries
Dimensions 2.5 x 4 in (63 x 101 mm)