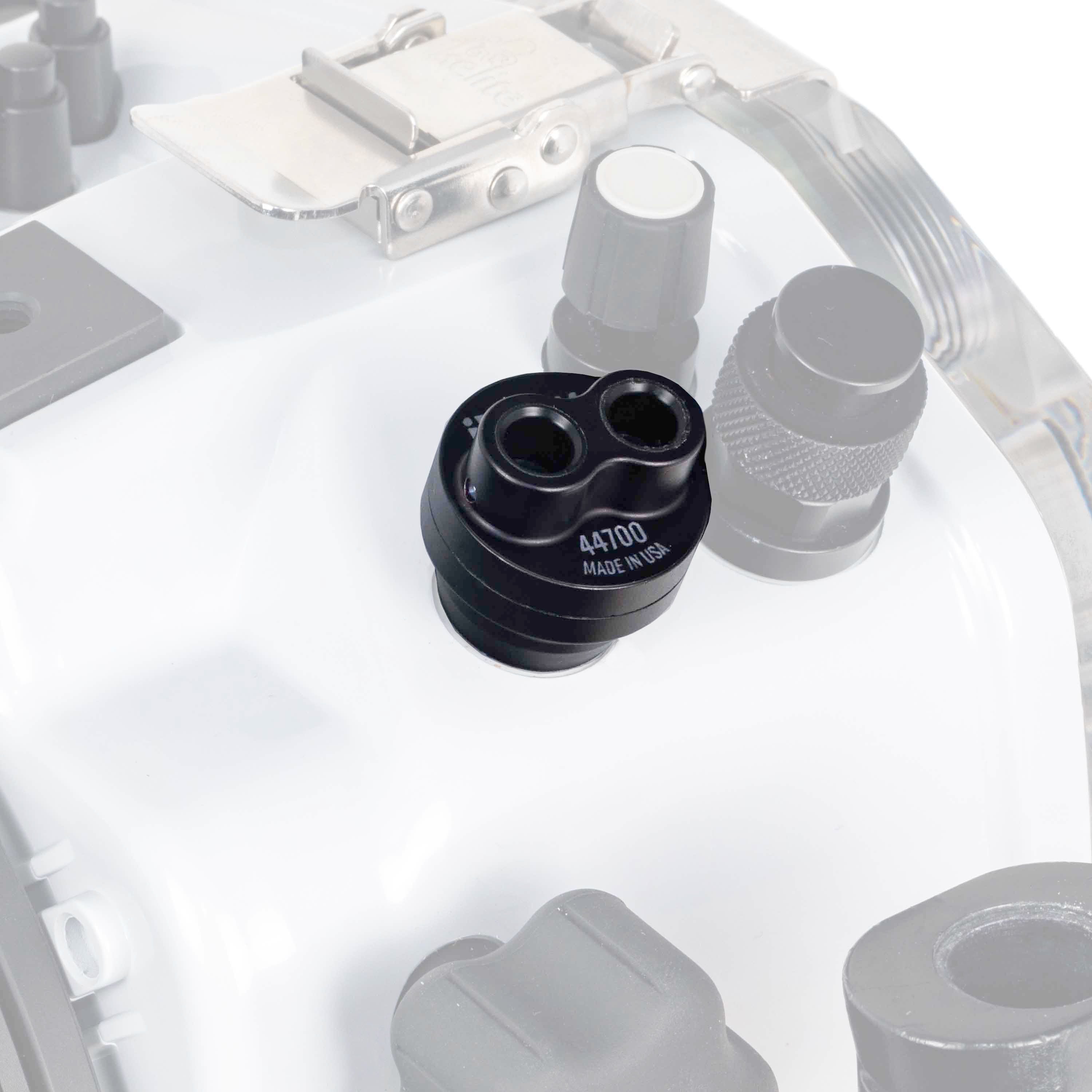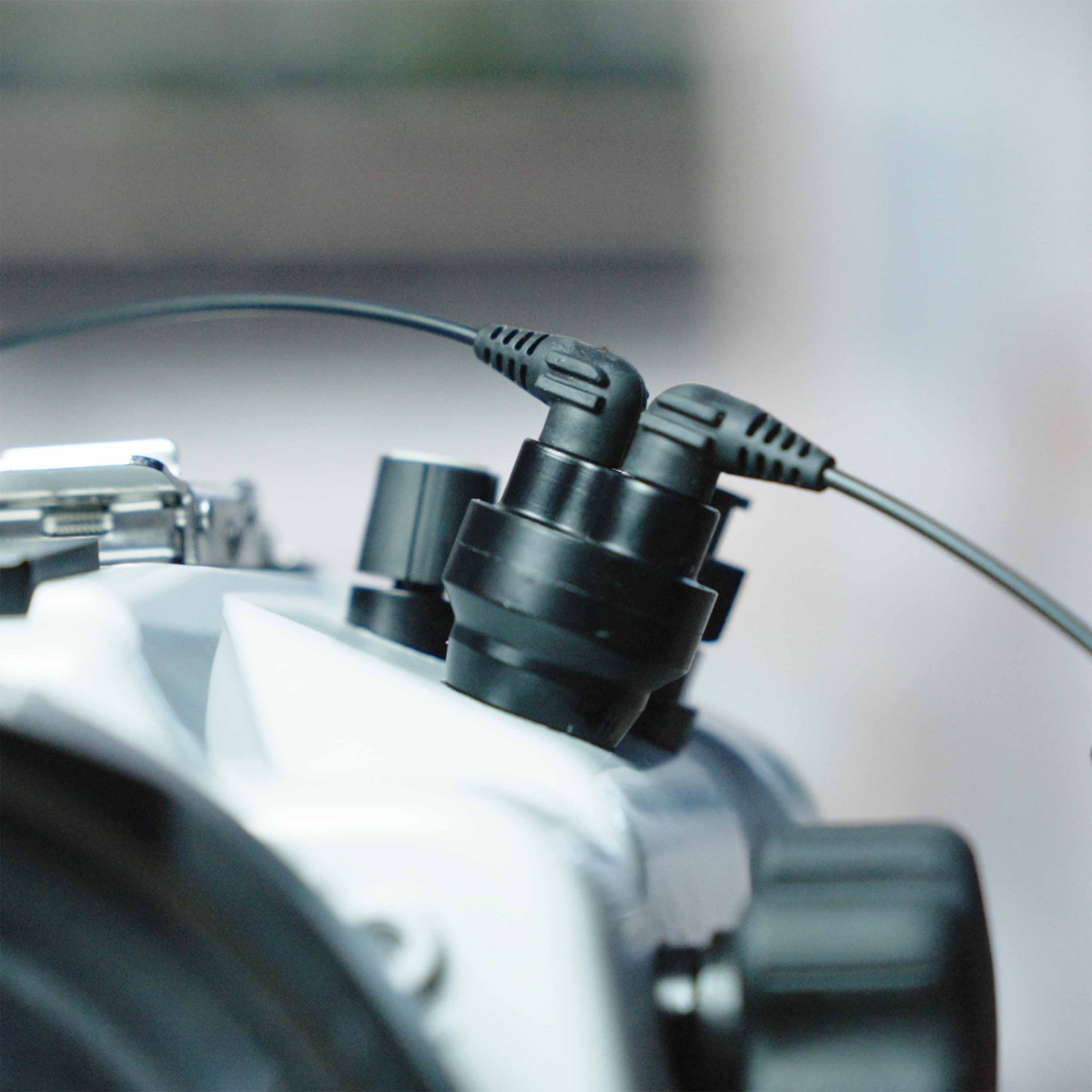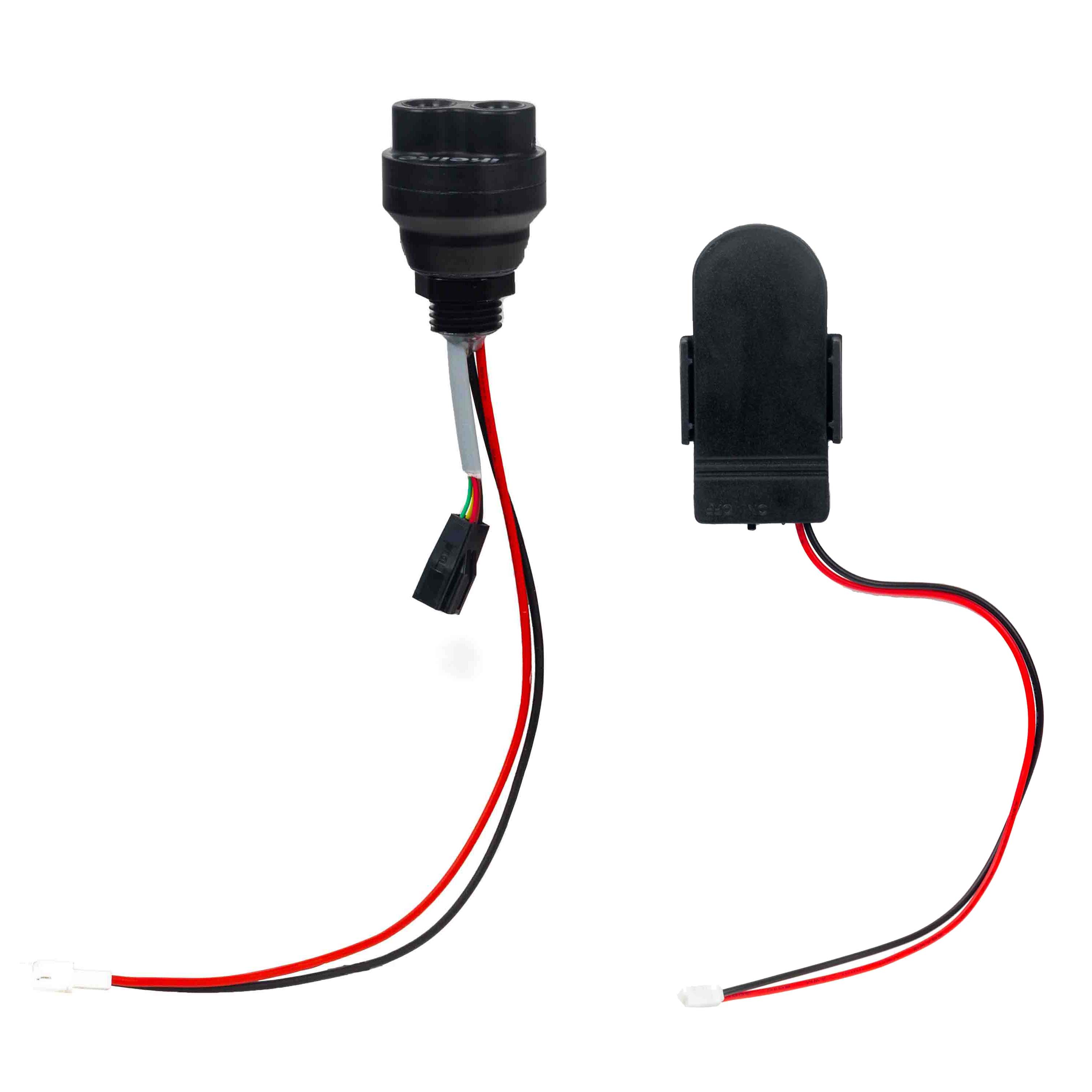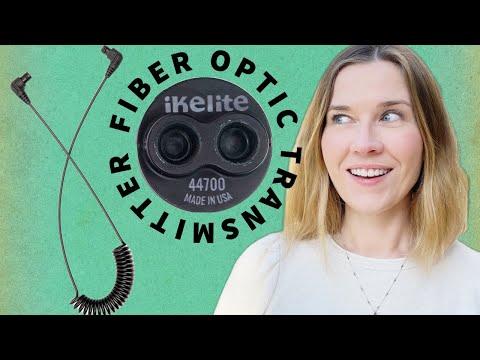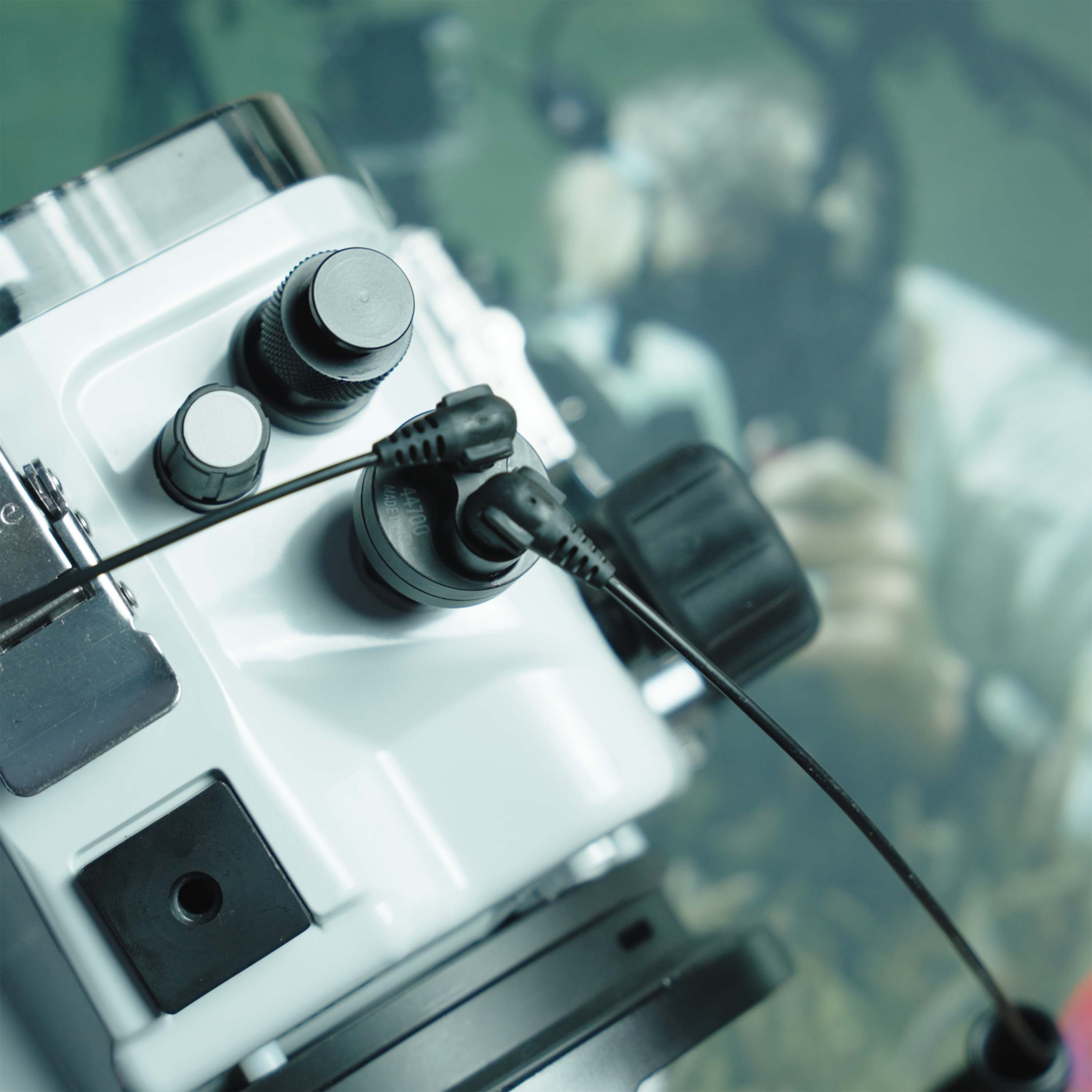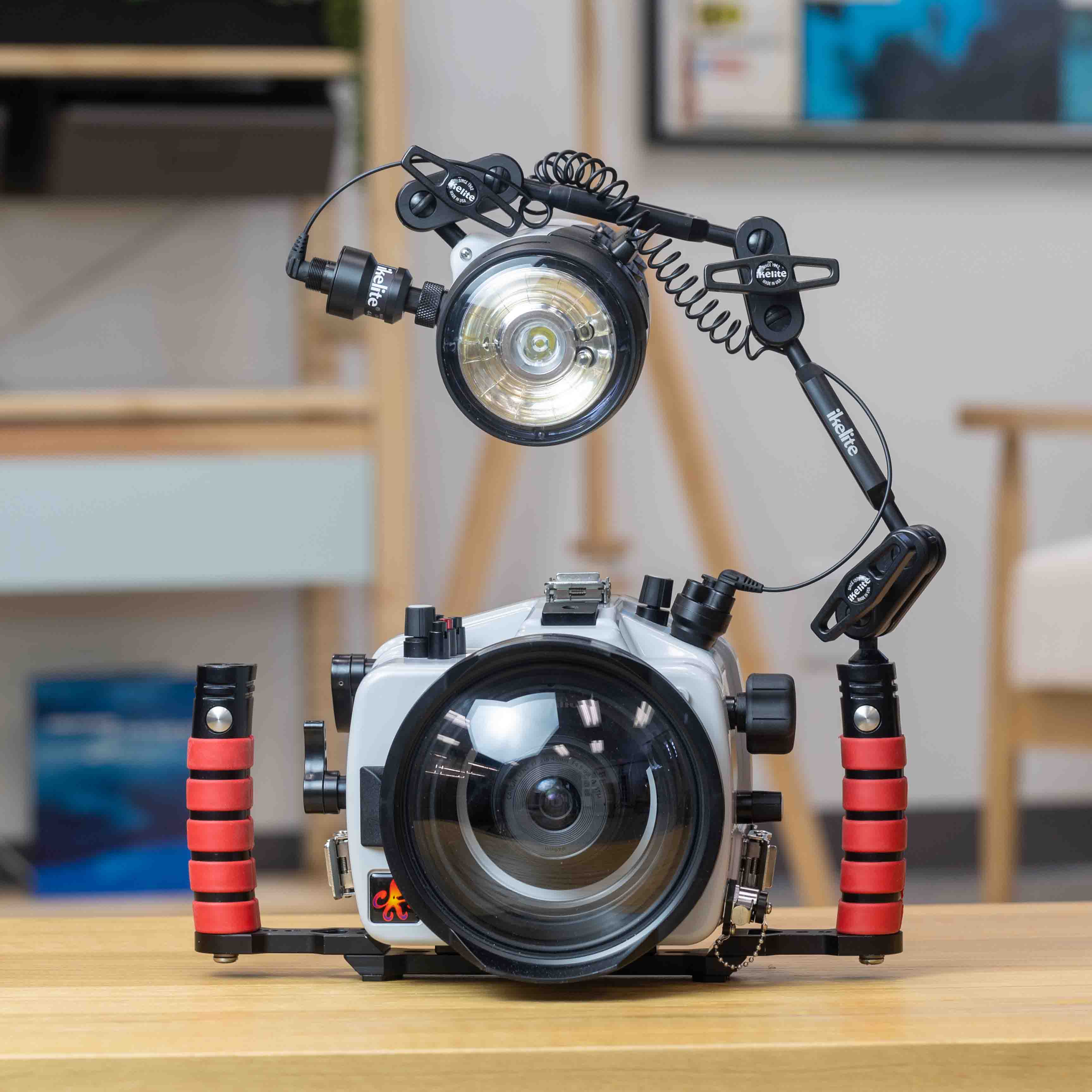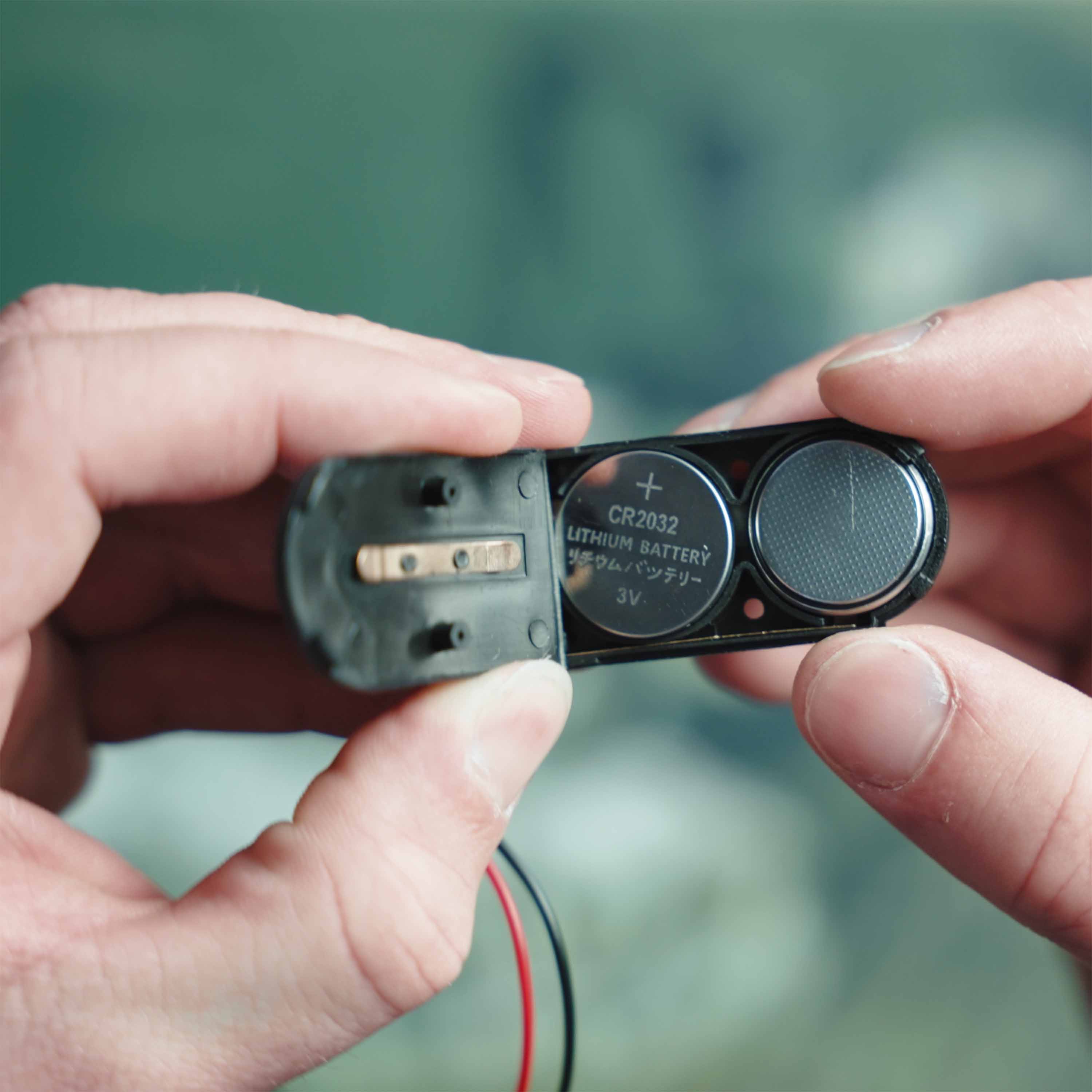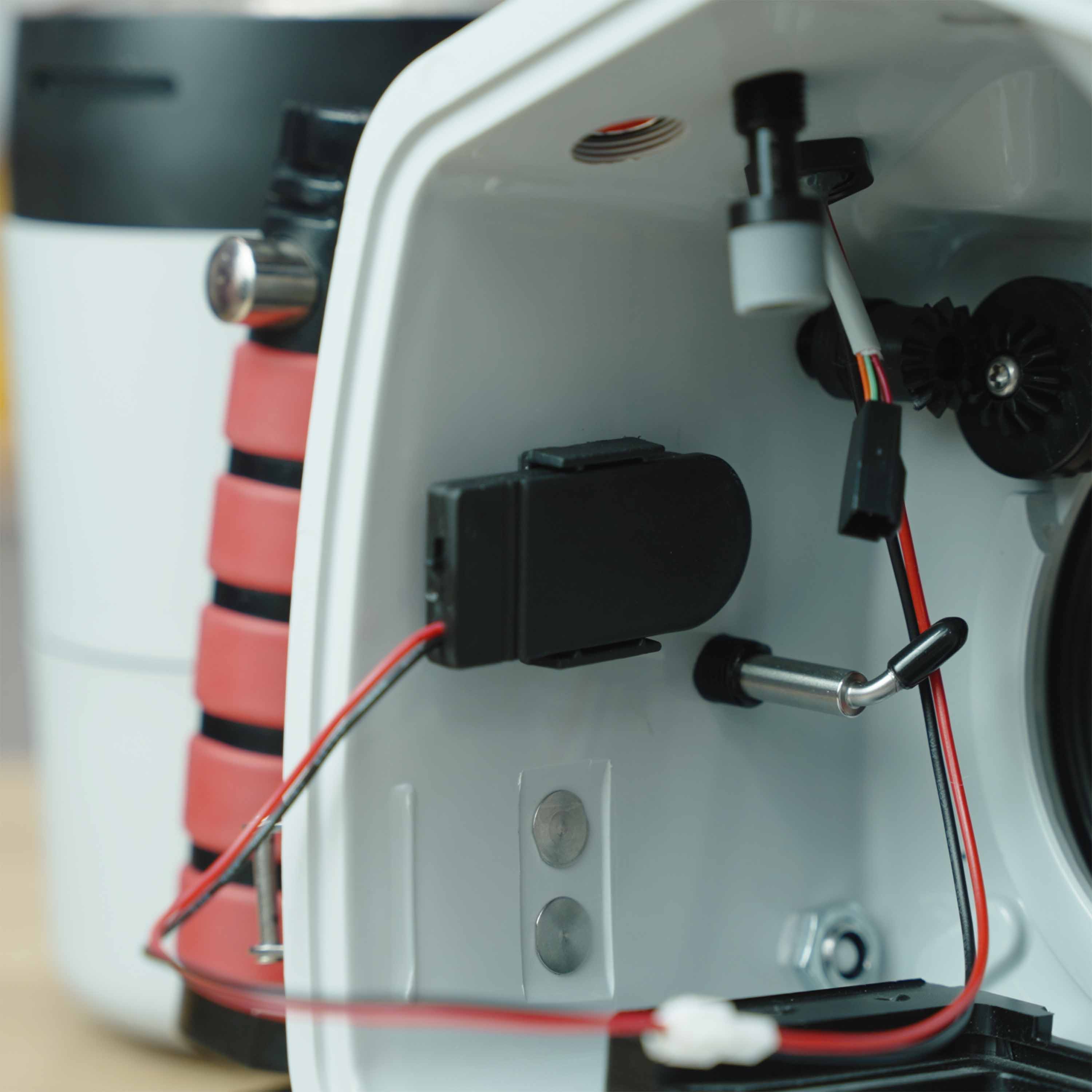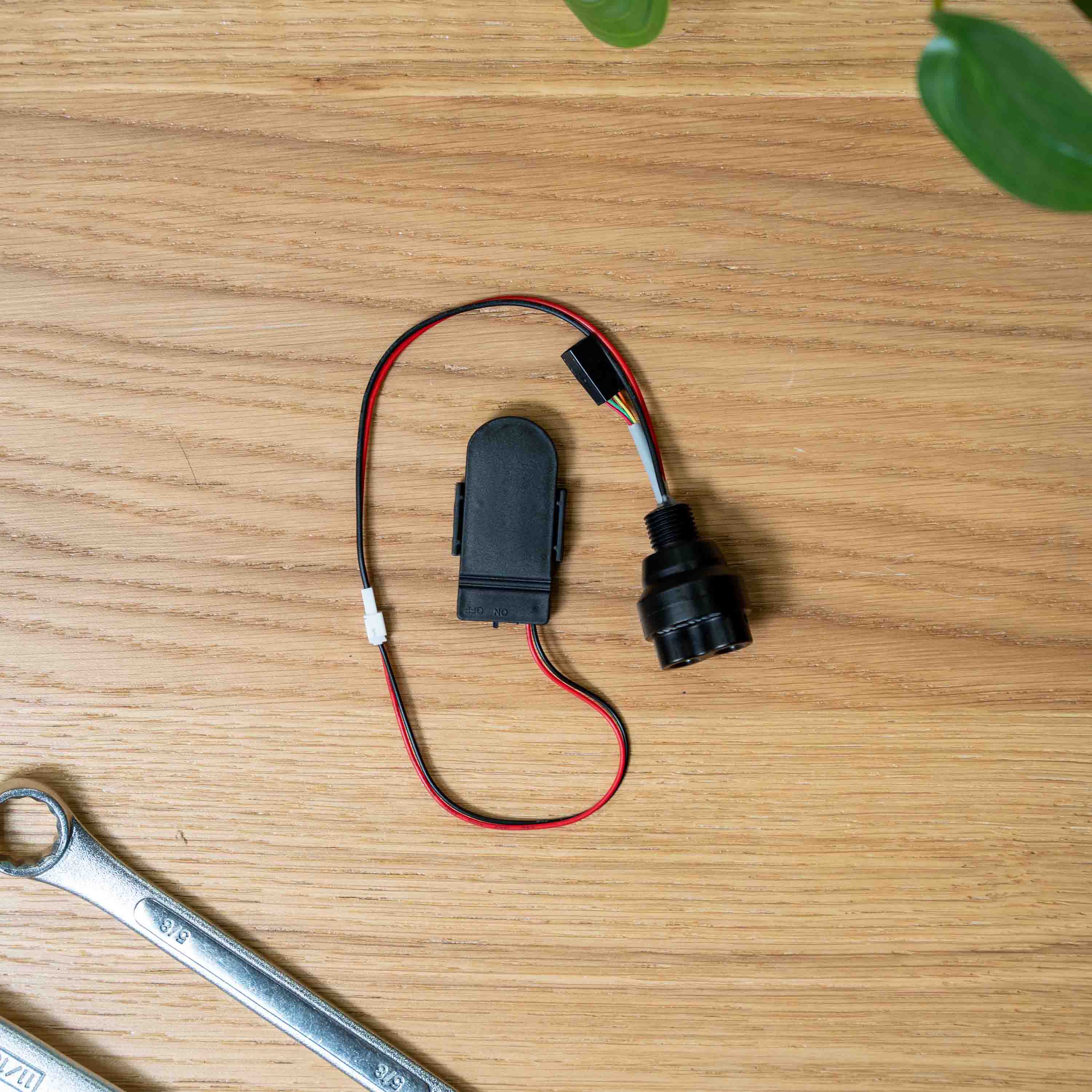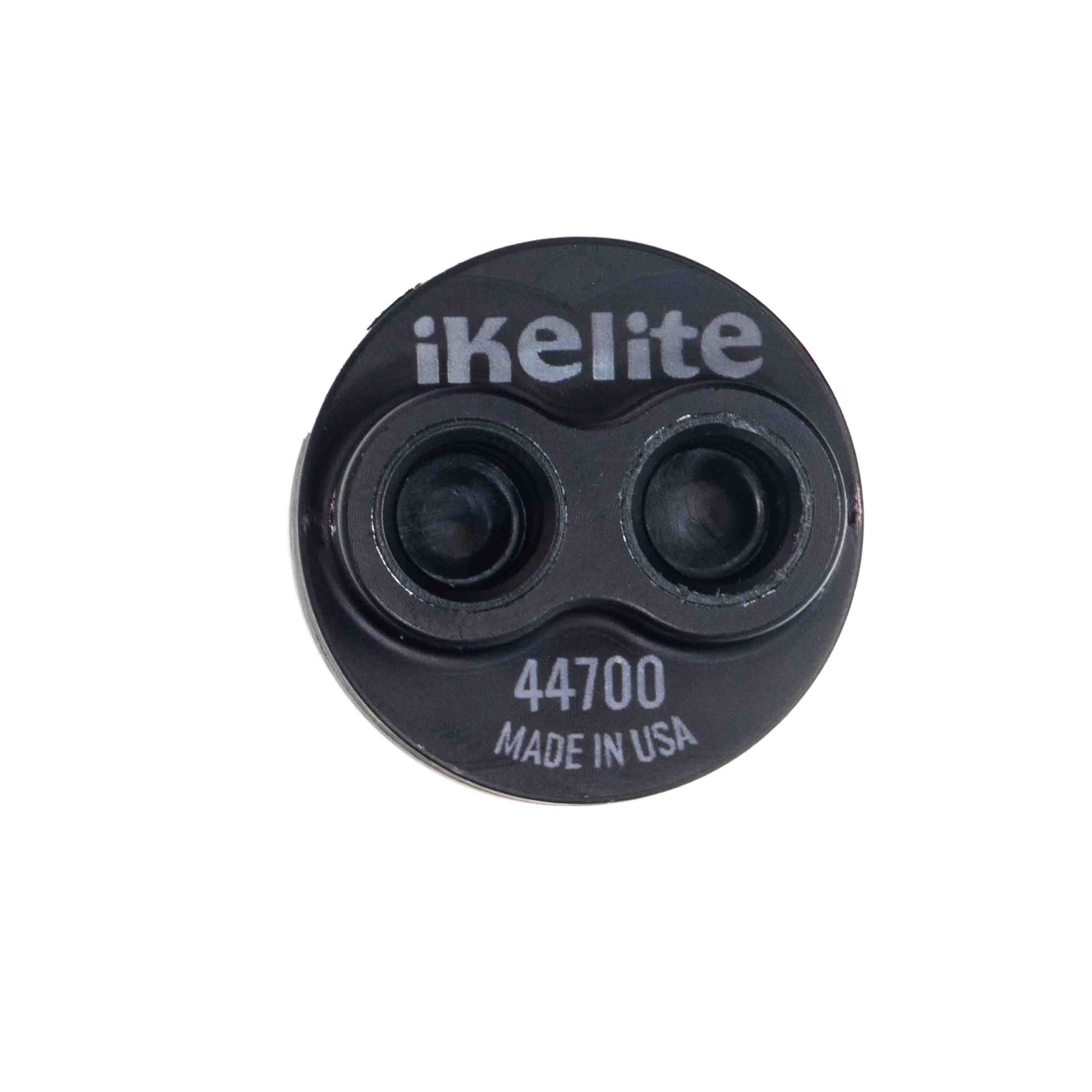 SKU: 44700
Manual Fiber Optic Transmitter for DL and DLM Underwater Housings
Replace your Ikelite flash bulkhead with this compact, independently sealed device, for reliable fiber optic triggering of a compatible fiber optic underwater strobe. High frame rate burst shooting is supported when used with an Ikelite DS160, DS161, or DS230 Strobe and High Sensitivity Optical Converter # 4405. 
The transmitter is powered by two CR2032 lithium single-use or rechargeable batteries (not included). The Transmitter has a built-in power save mode which prolongs battery life. Expect at least a week of diving out with average use. It is always recommended to travel with a spare set of batteries.
Connection to a compatible flash hotshoe is required. Housing, strobe, and hotshoe compatibility information is listed below.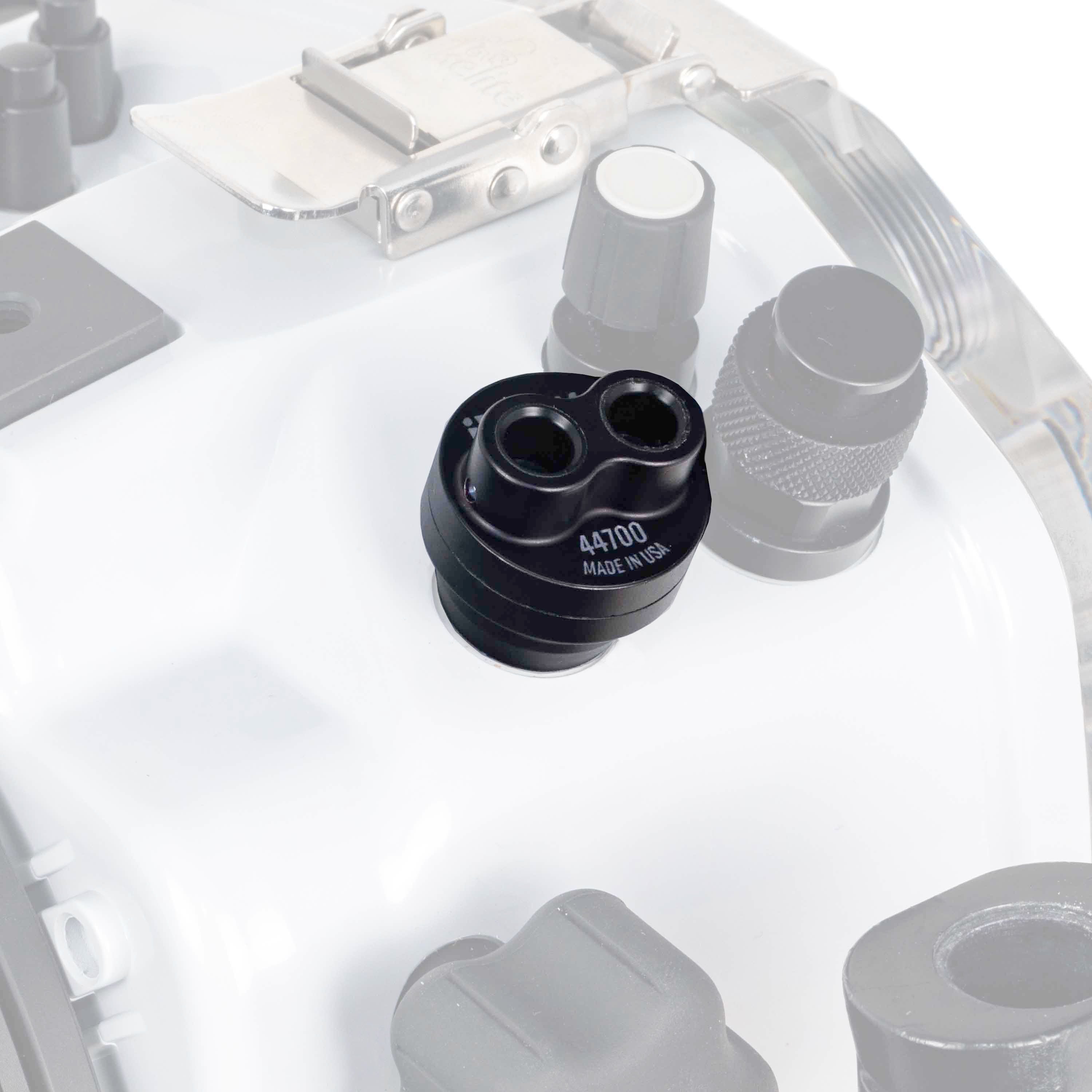 Have questions?
We're here for you for every step along the way. Email ikelite@ikelite.com for help on gear selection, assembly, camera settings, and photo advice. We can even help you decide where to dive!
Instruction Manual
- You want to use one of the entry-level strobes that don't have an electrical bulkhead.
- You want to use fiber optic cords to eliminate extra waterproof connections.
- You want to disconnect your strobe cords underwater for some reason. Imagine getting back to the boat at the end of a dive and wanting to shoot some split shots using natural light without having your strobes weighing you down. With fiber optic cords you can pop them off, use our unique quick release mount to disconnect your strobe arms, and hand the whole assembly up to the boat crew.
- All Ikelite 200DL Underwater Housings
- All Ikelite 50DL Underwater Housings
- Ikelite 200DLM Underwater Housings with an electrical bulkhead or 1/2-20 threaded accessory port EXCEPT for Canon 250D Rebel SL3 # 6970.08
- Not designed for use with other manufacturers' housings
- Ikelite DS-series strobes combined with Optical Converter # 4405
- INON S-2000, D-2000, Z-240, Z-330
- Backscatter Mini Flash MF-1, MF-2
- SEA&SEA YS-01, YS-D2, YS-D3, YS-D3 II
- Symbiosis SS-2
- Retra Underwater Flash
- Weefine WFS07
- Kraken Hydra 15000

We were not able to get consistent operation from the Kraken KR-SO2 strobe.
This product is compatible with the manual hotshoes included with the purchase of any 200DL, 50DL, and select 200DLM underwater housings.

- C1 Manual Hotshoe for Canon, Sony, Olympus, & Panasonic Cameras # 46071
- N2 Manual Hotshoe (Right) for Nikon Cameras # 46063
- N3 Manual Hotshoe (Left) for Nikon Cameras # 46065
Manual Fiber Optic Transmitter
Battery holder

* requires 2 x CR2032 batteries not included
** requires compatible flash hotshoe not included