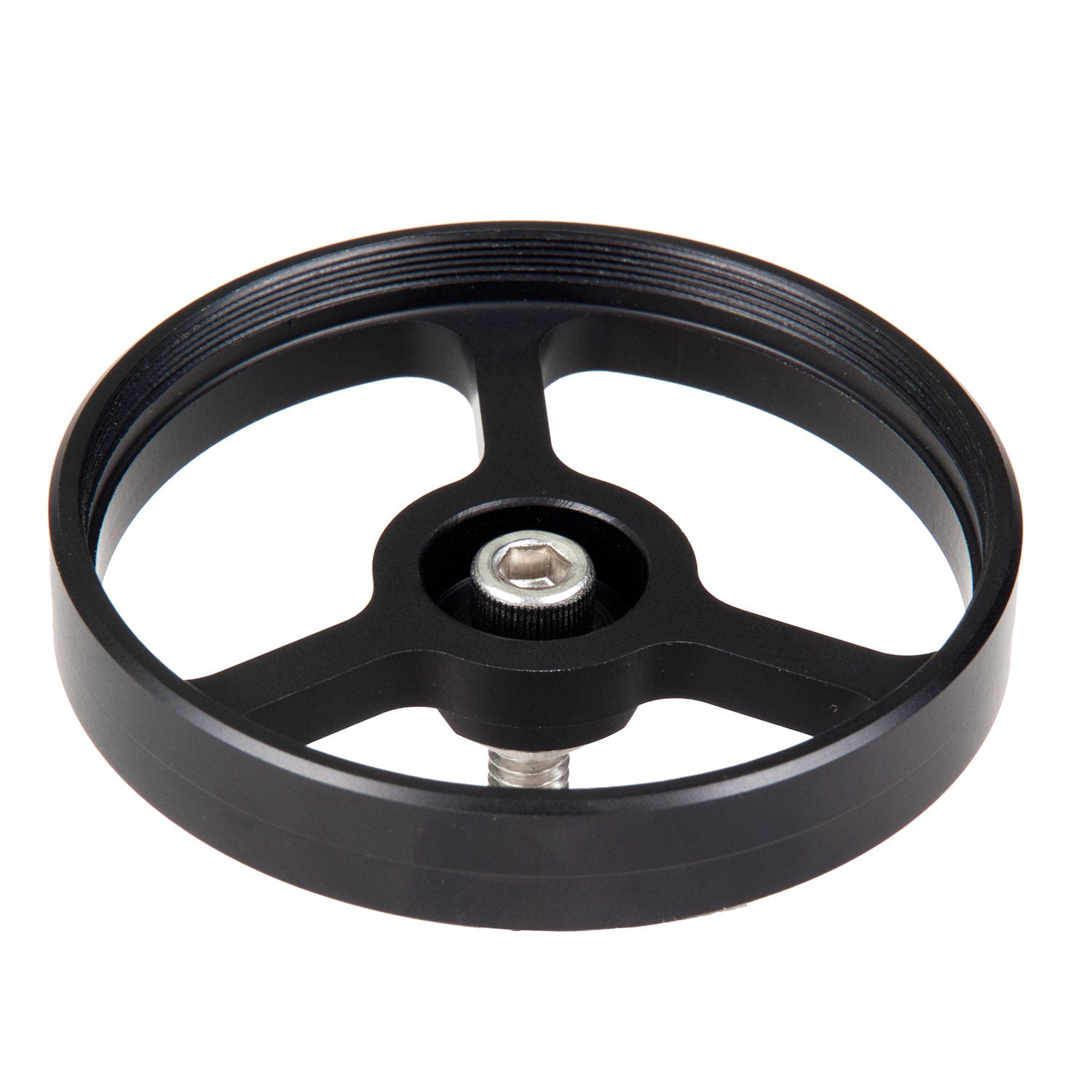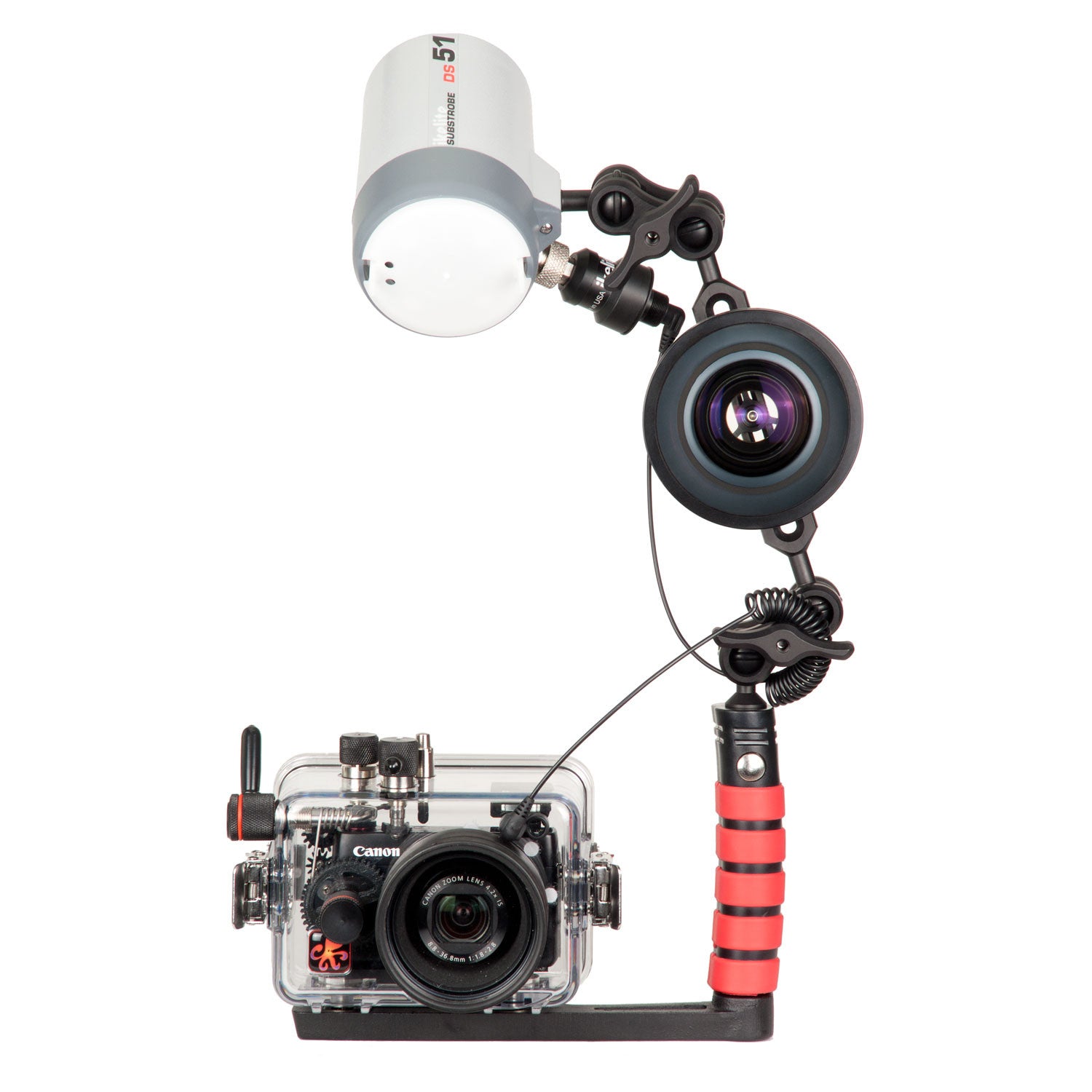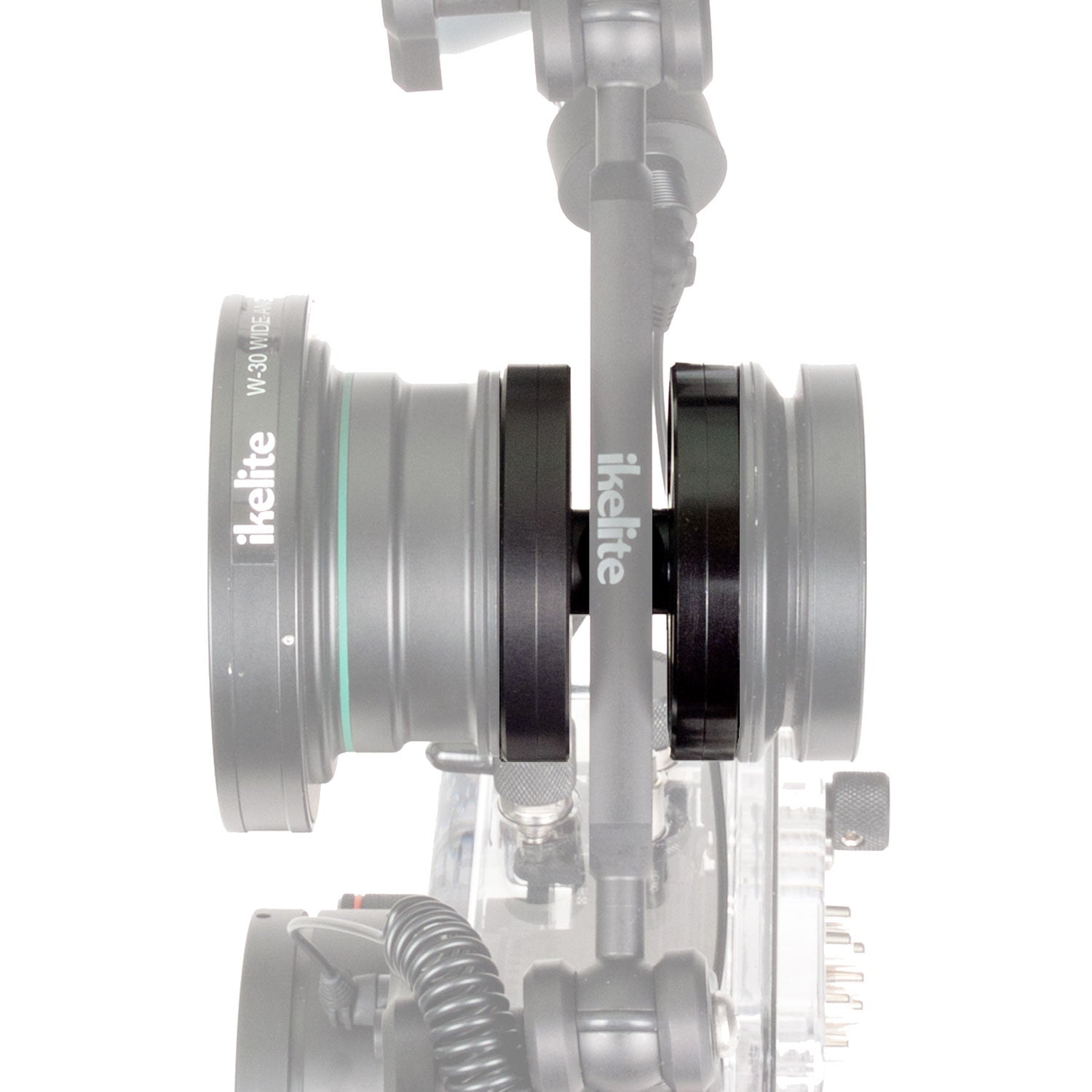 SKU: 6406
Lens Holder for 67mm Threaded Lenses
---
The easiest way to stow your wide angle or macro lens when not in use. Allows for the attachment of 67mm threaded lens to an Ikelite Ball Arm Extension Mark II.
The beauty of a "wet lens" is the ability to add and remove in while underwater. This holder provides a convenient method to have your lens right at hand when you need it, and safely secured to your system when you don't. No more stuffing your lens in a BCD pocket!
Hard anodized aluminum construction provides strength and corrosion resistant performance. Simply attach the holder to the middle of any Ikelite Ball Arm Extension Mark II, and then thread your lens on.
Two Lens Holders may be combined back to back to hold both your wide angle and macro lens on the same arm section. This holder is not compatible with 1/2- or 3/4-inch Flex Arms. If you have an older 1-inch ball arm extension without slot, simply swap it out for a new arm extension and re-use your existing clamps.
Specifications
Anodized aluminum with stainless steel hardware
67mm threaded mount

In the Box
Lens holder
Mounting hardware


Documentation