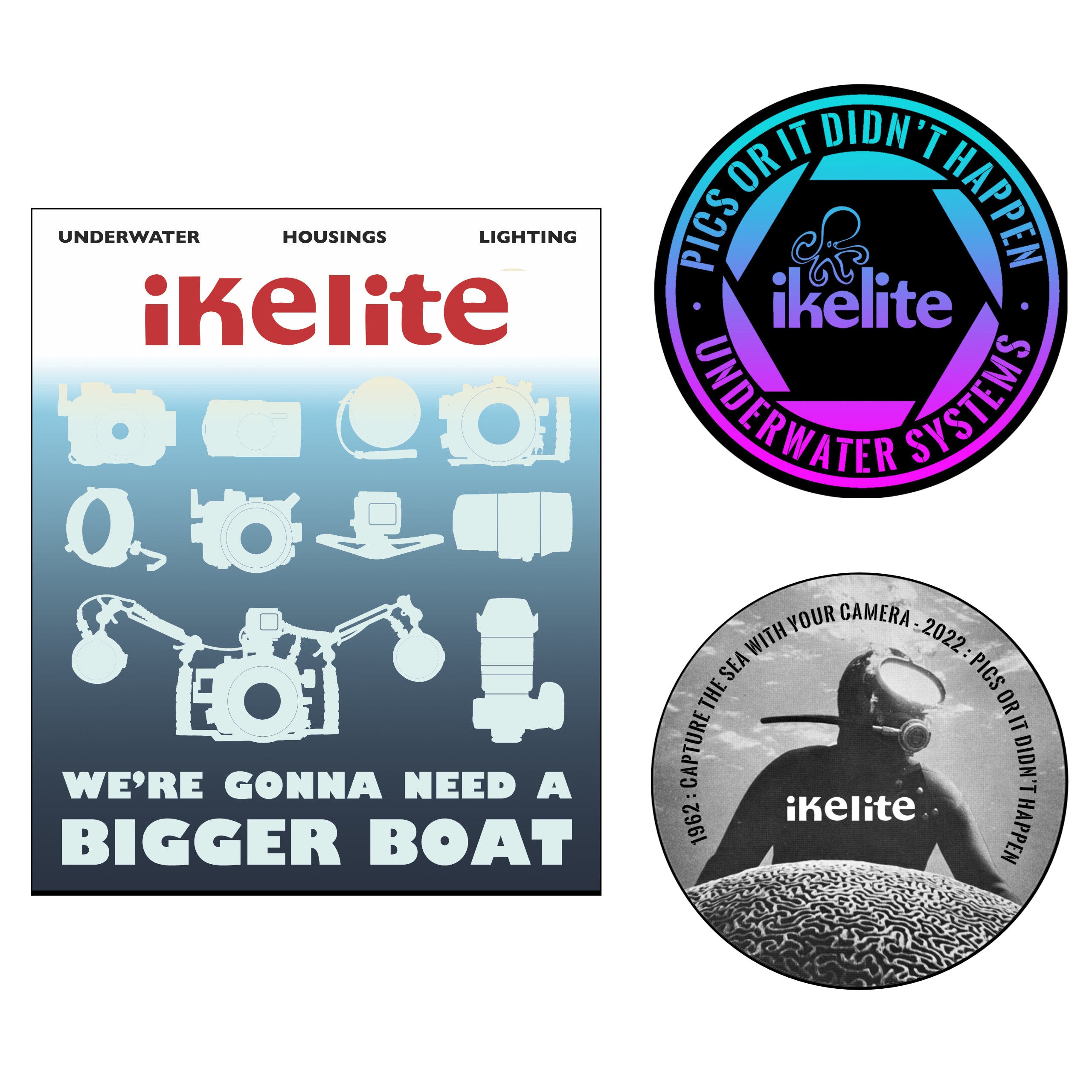 SKU:
Ikelite Logo Sticker Pack (Jaws / Diver / Badge)
Tag your gear with the latest collection of full-color, ultra-durable stickers. Each sticker is made out of 4-mil high-gloss vinyl and UV rated for indoor or outdoor use. The rectangle measures 4 x 4.6" and the round logos measure 3" diameter.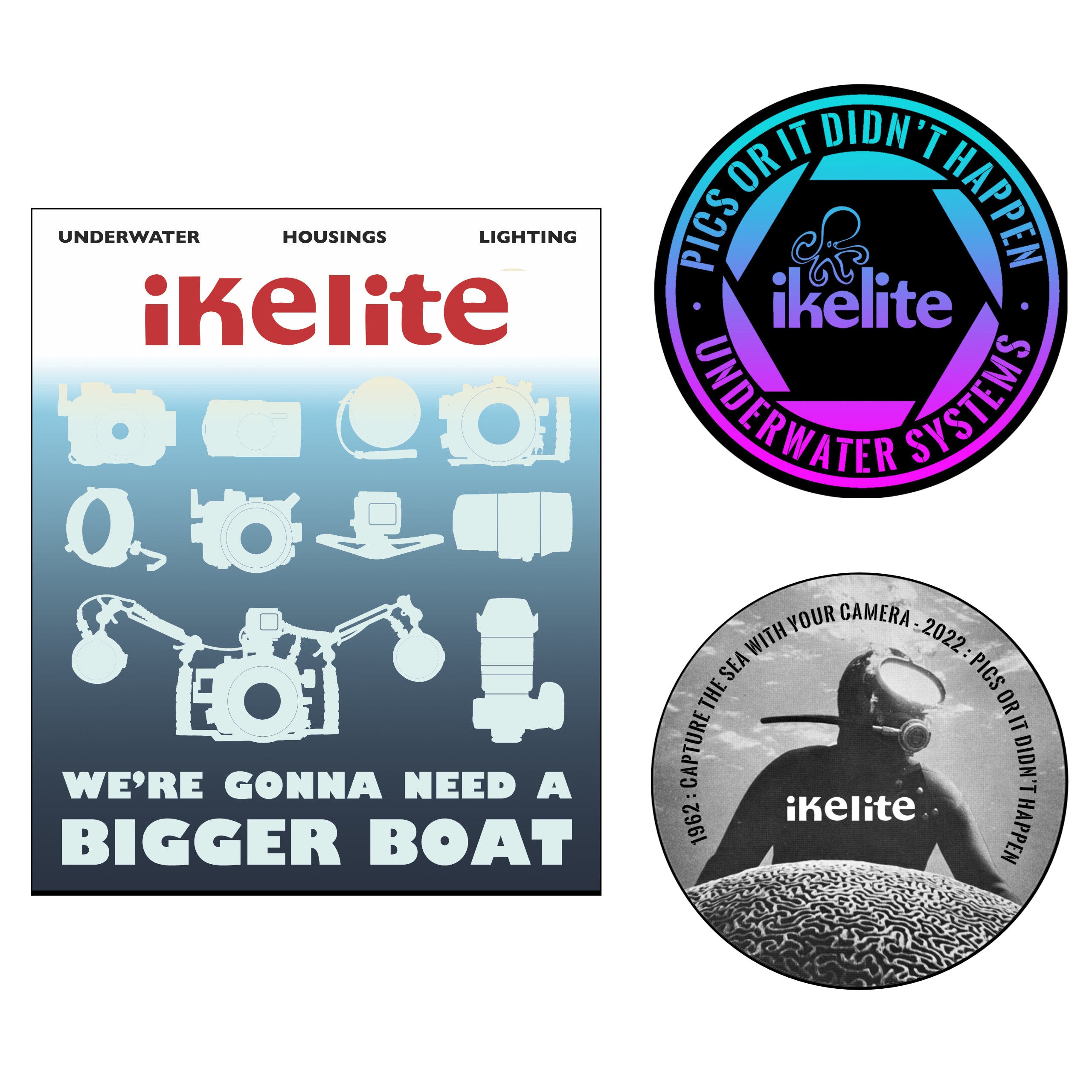 Have questions?
We're here for you for every step along the way. Email ikelite@ikelite.com for help on gear selection, assembly, camera settings, and photo advice. We can even help you decide where to dive!
Jaws poster theme "We're Gonna Need a Bigger Boat"
60th Anniversary Diver over Brain Coral
"Pics or it Didn't Happen" Gradient Badge