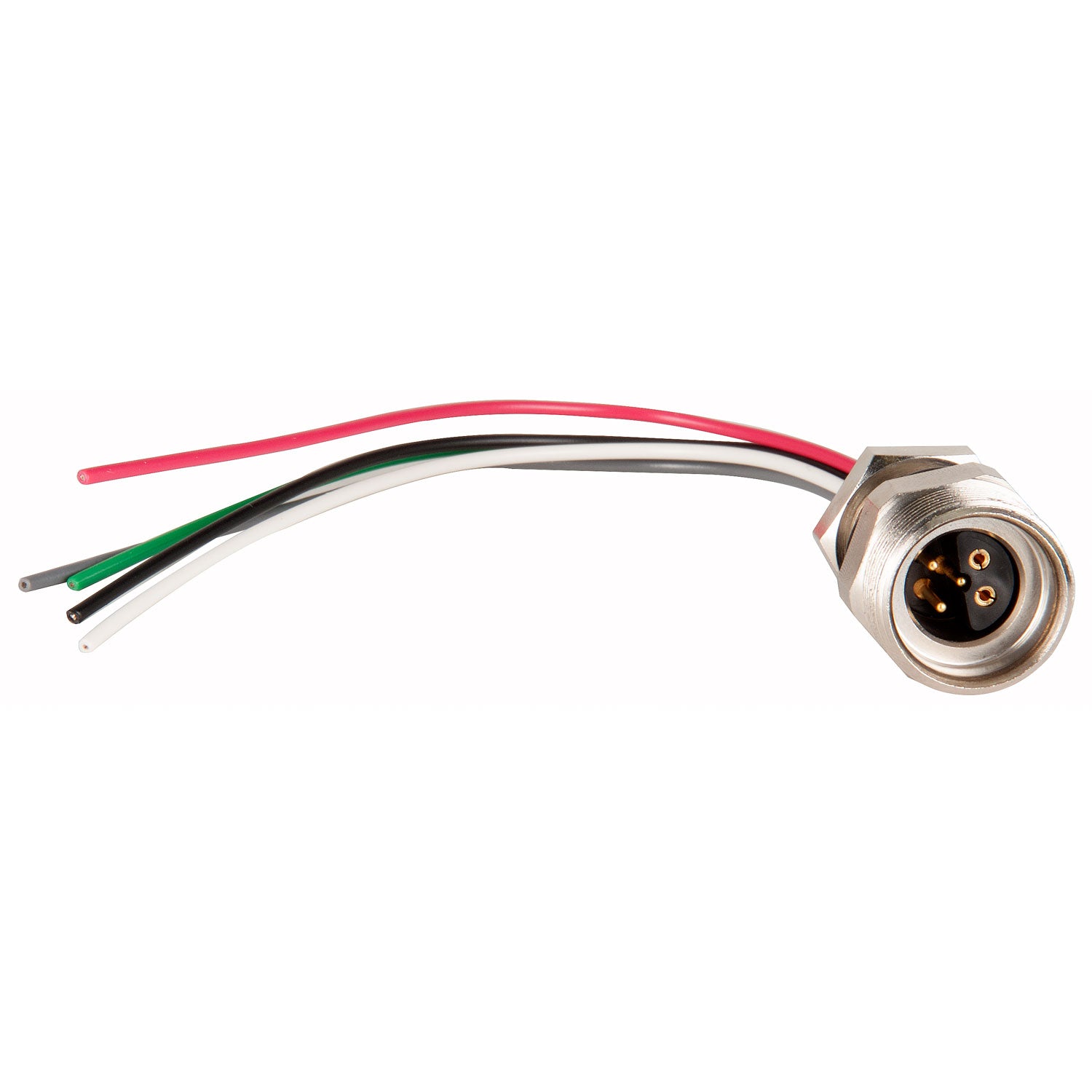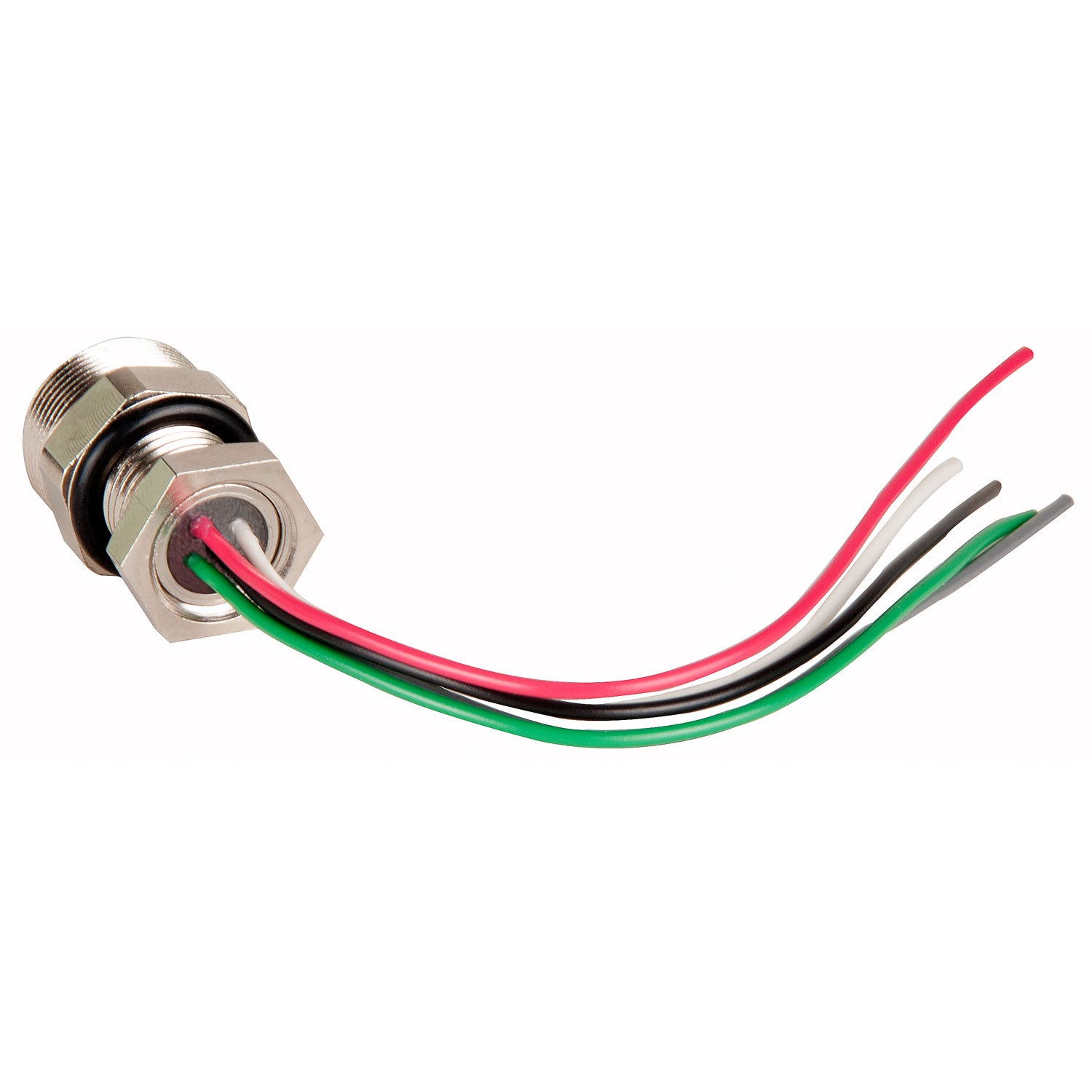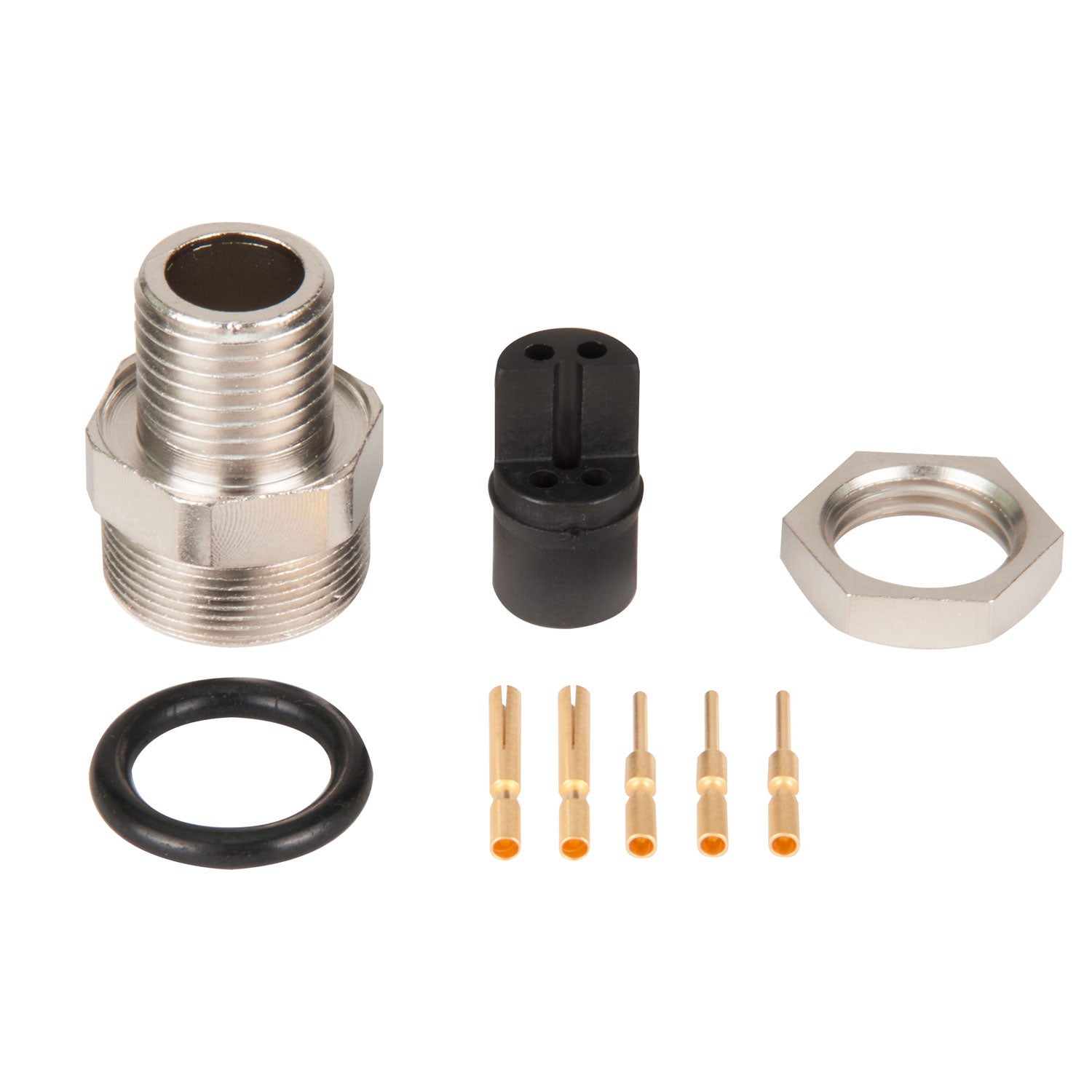 SKU: 9104.55
ICS 5-Pin Bulkhead
---
These are the components that have proven so dependable in our strobes, housings, and sync cords, and are widely accepted as one of the most reliable underwater electrical connections available.
The o-ring sealed system is easy to connect and disconnect, is waterproof and pressure proof up to 300 feet (80 m), but is NOT pluggable underwater.
The current rating of the system is 12V at 10 amp. The bulkhead is supplied as components only, but is available as shown with 6-inch long wire leads attached as shown (additional cost applies).