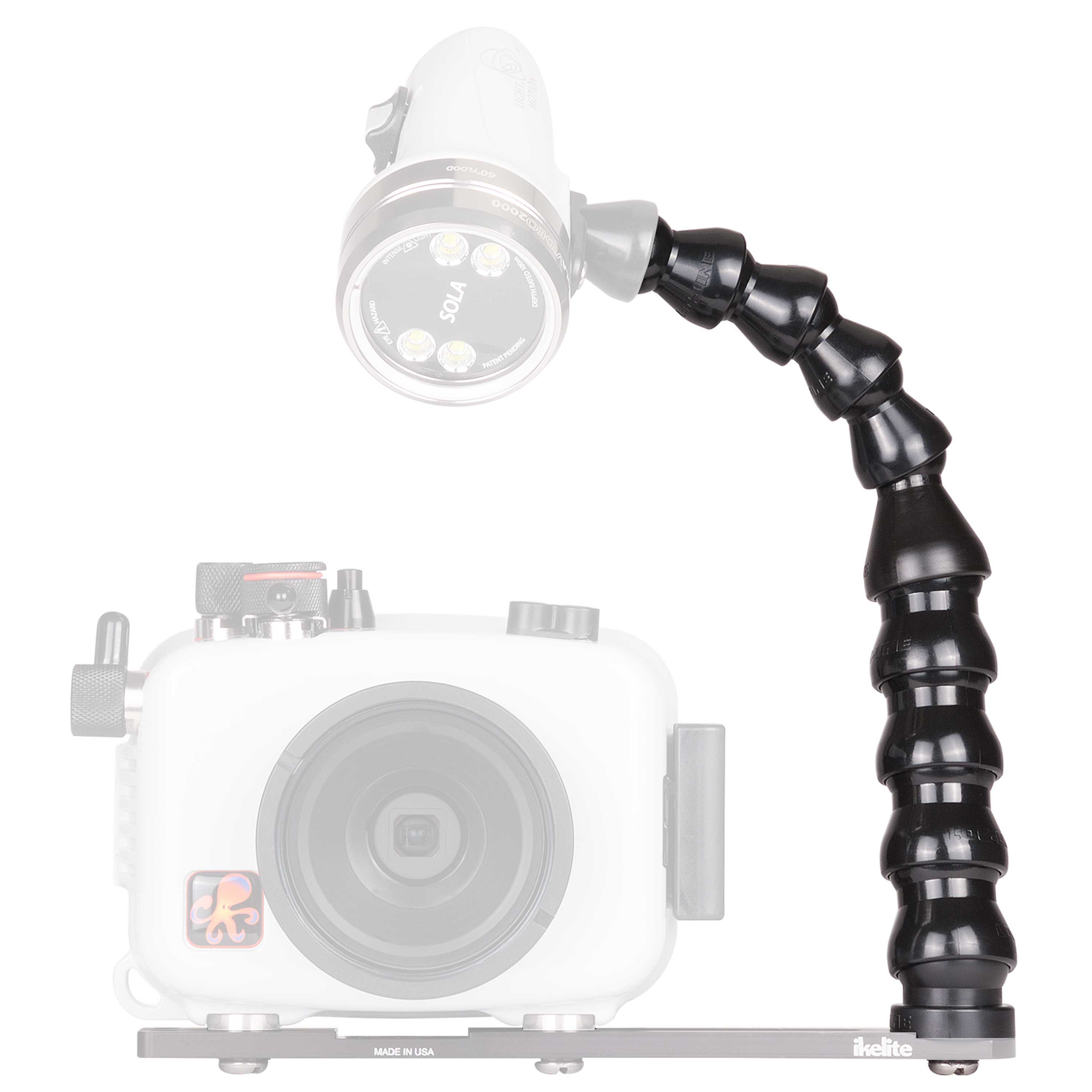 SKU: 4087.26
Flex Light Arm for Action Tray
A lightweight and flexible arm for the Action Tray II for compact digital housings. The 8.5" (216mm) long flex arm accepts any light mount which is compatible with 1/2" Loc-line flex components, including the 1/2" flex mounts offered by Light & Motion. Mounting of strobes or larger video lights is not recommended. To mount a strobe, use the Flex DS51 Strobe Arm for Action Tray product # 4087.27 instead.
This arm can be attached to the top of a Quick Release Handle using the # 9573.31 mount.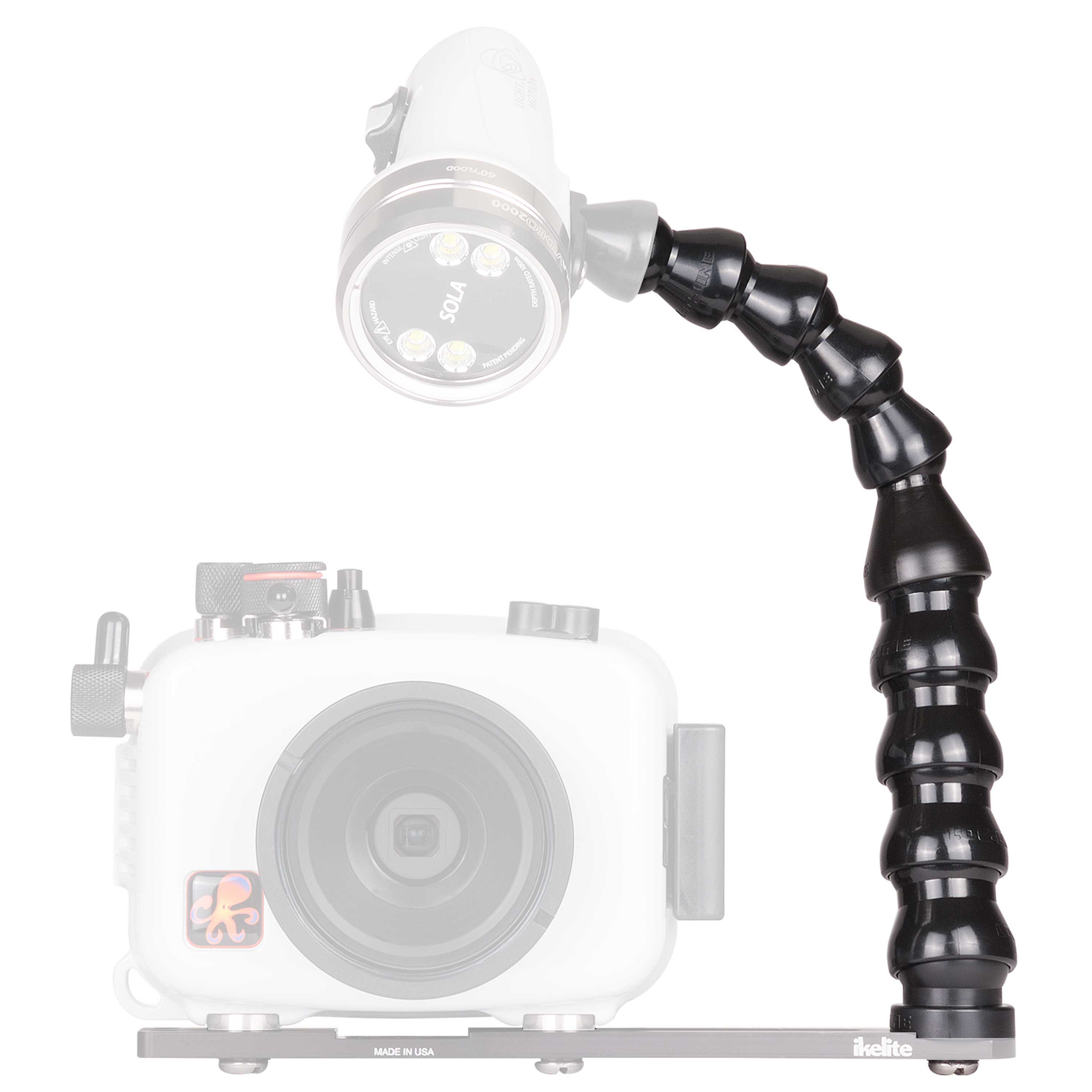 Have questions?
We're here for you for every step along the way. Email ikelite@ikelite.com for help on gear selection, assembly, camera settings, and photo advice. We can even help you decide where to dive!