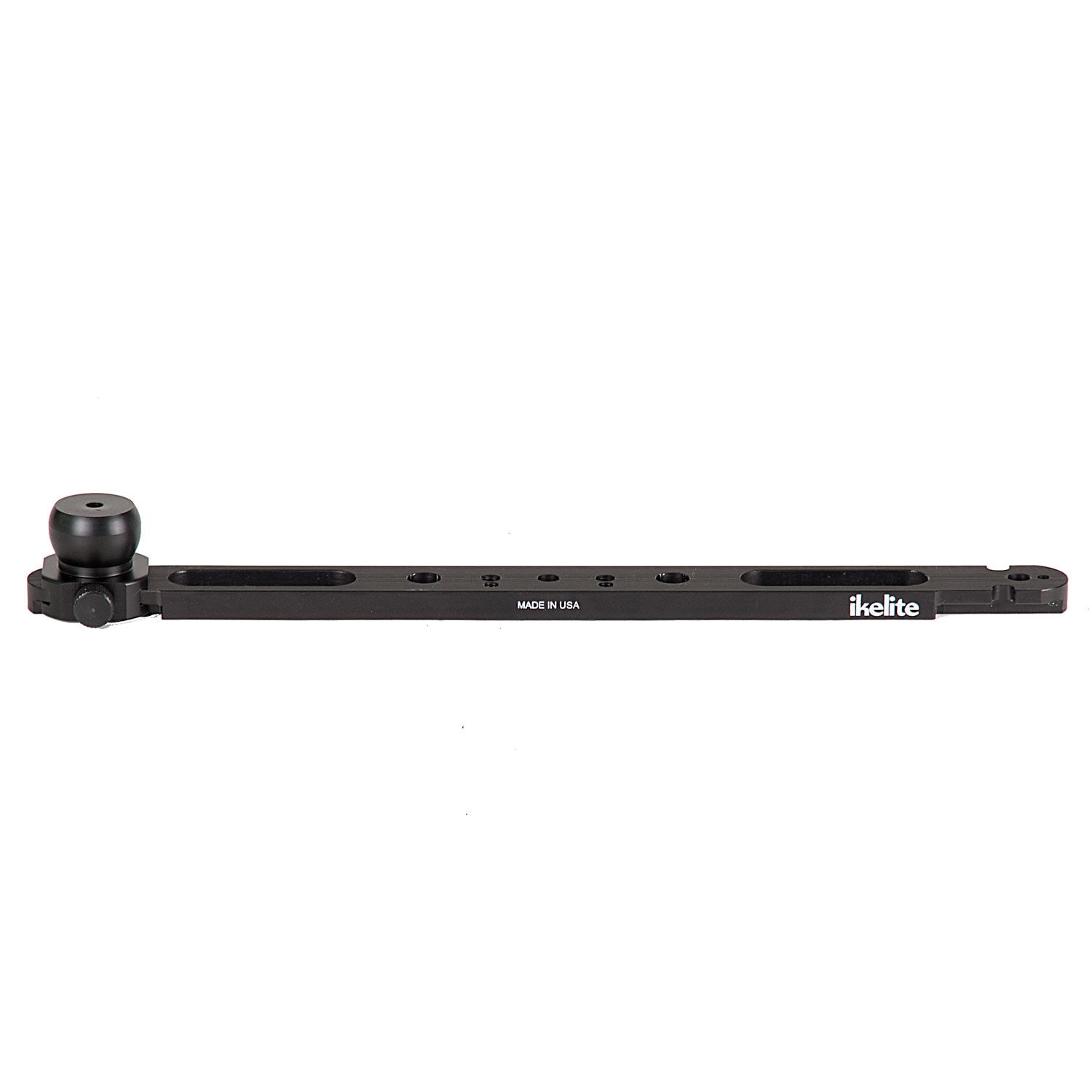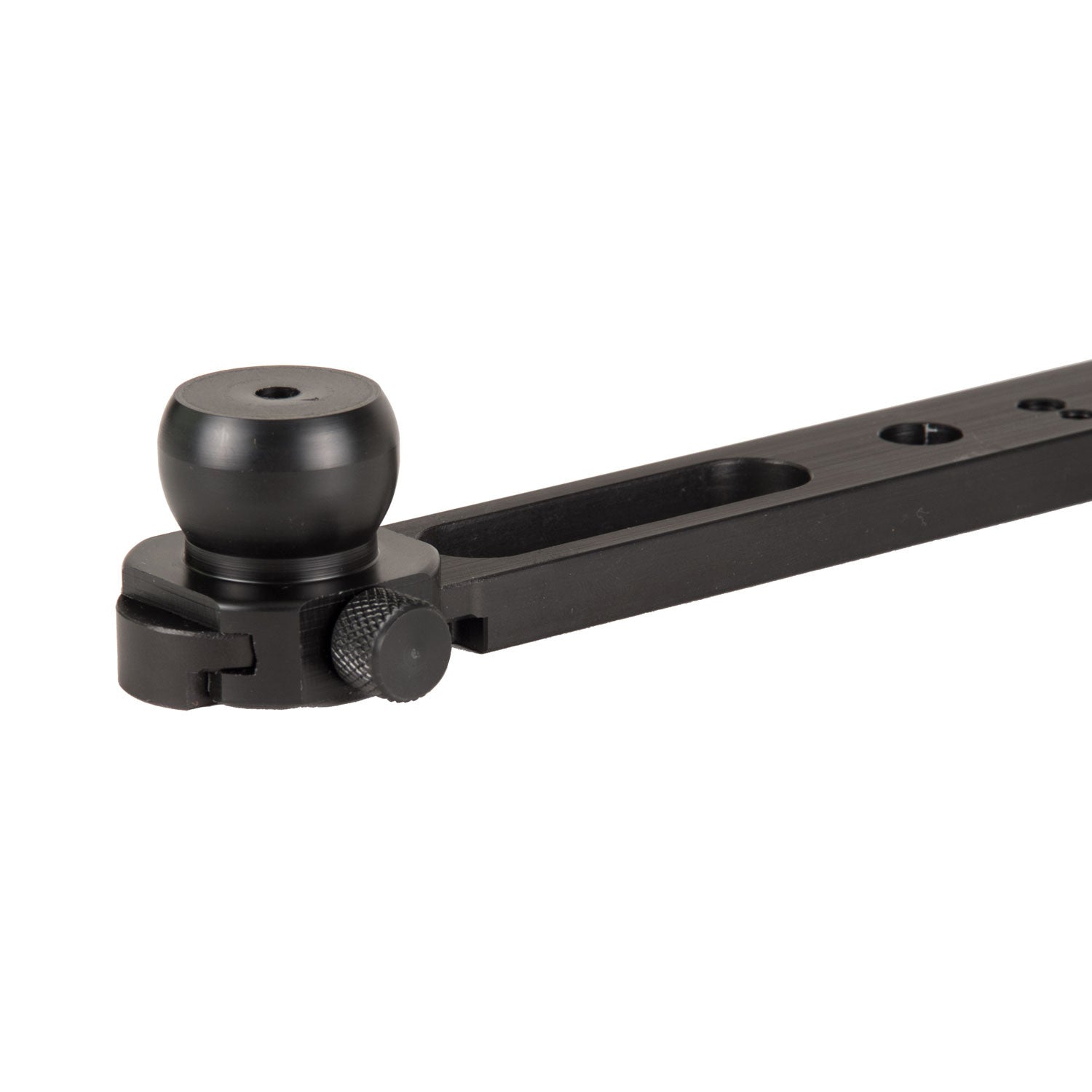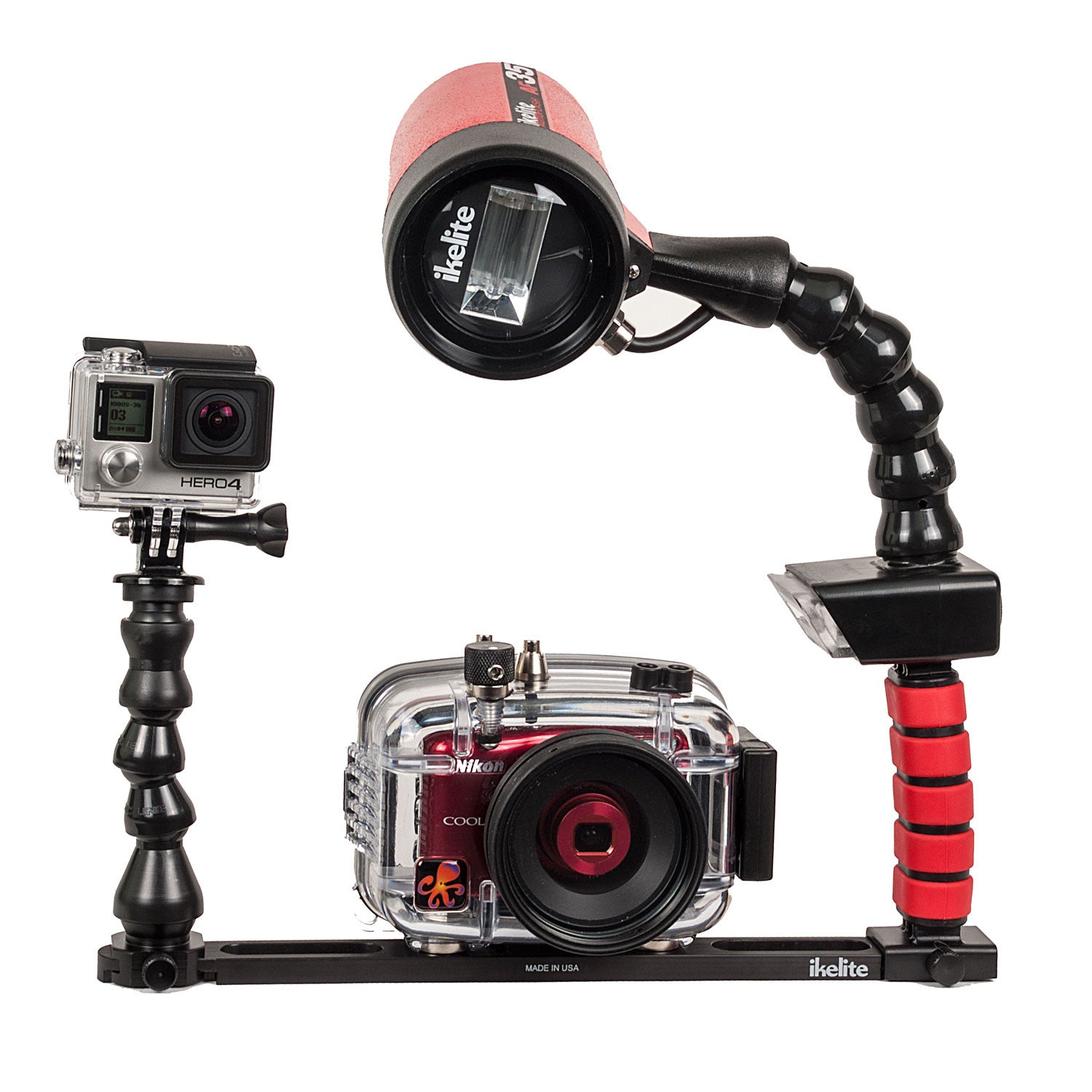 SKU: 9523.44
Dual AF35 Tray with T-Mount and Flex Ball
This product is no longer available. The parts of this product are available as the individual components listed under "In the Box."
A sleek new hard-anodized aluminum design provides increased strength and more mounting options compared to the original AF35 dual tray. Hardware is included for both Ikelite housings and non-Ikelite housings featuring a central 1/4-20 tripod mount.

The included 3/4-inch Flex Mount is compatible with any components from our 3/4-inch Flex system. The 3/4-inch Flex system is ideal for lighting accessories can double as a handle grip.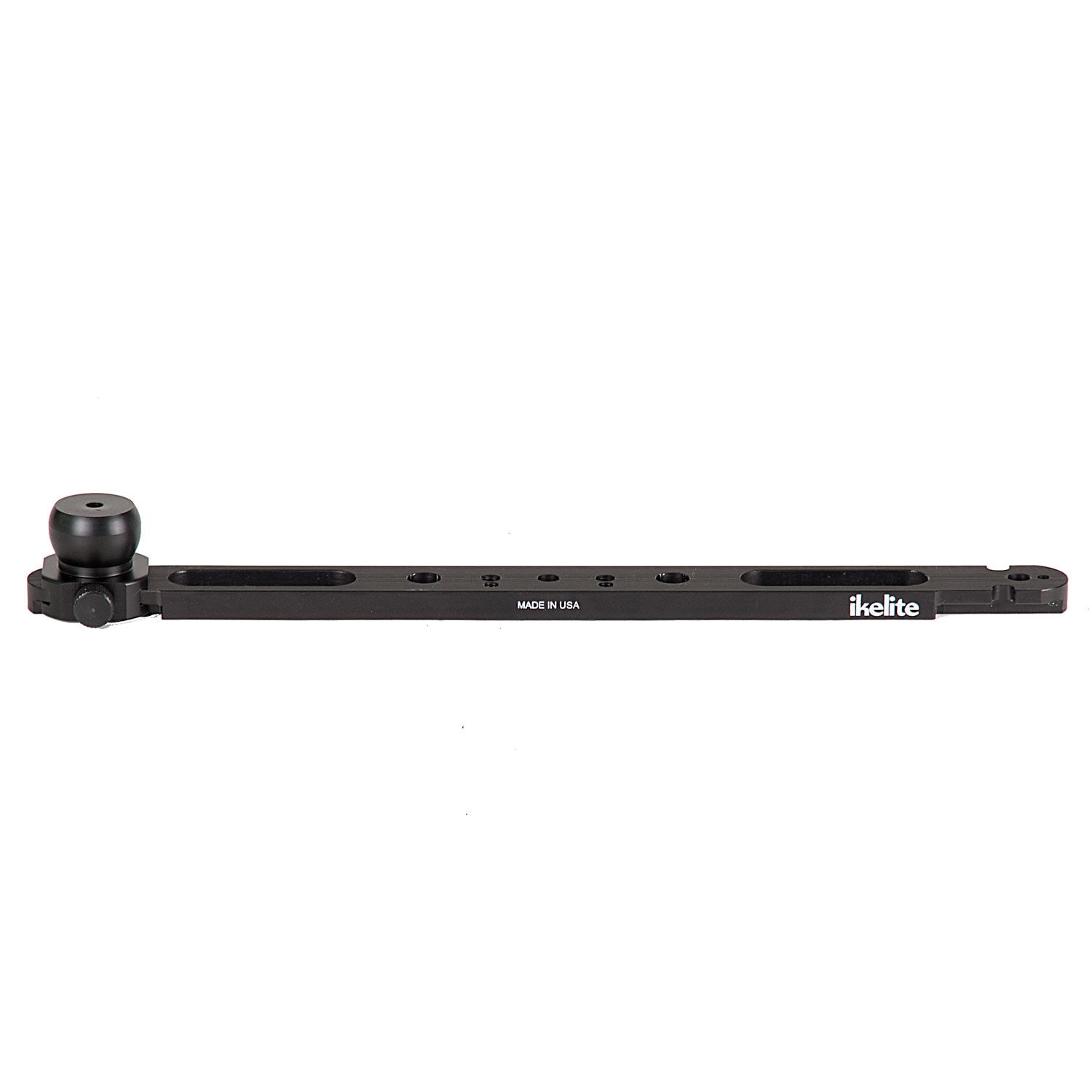 Have questions?
We're here for you for every step along the way. Email ikelite@ikelite.com for help on gear selection, assembly, camera settings, and photo advice. We can even help you decide where to dive!
Instruction manual
Dual Tray # 9523.45
3/4" Flex Ball with T-Mount # 9573.5
Hardware 12-24 for Ikelite Housings # 9523.10
Hardware 1/4-20 for Ikelite Housings # 9523.23
Hardware for non-Ikelite Housings # 9523.21