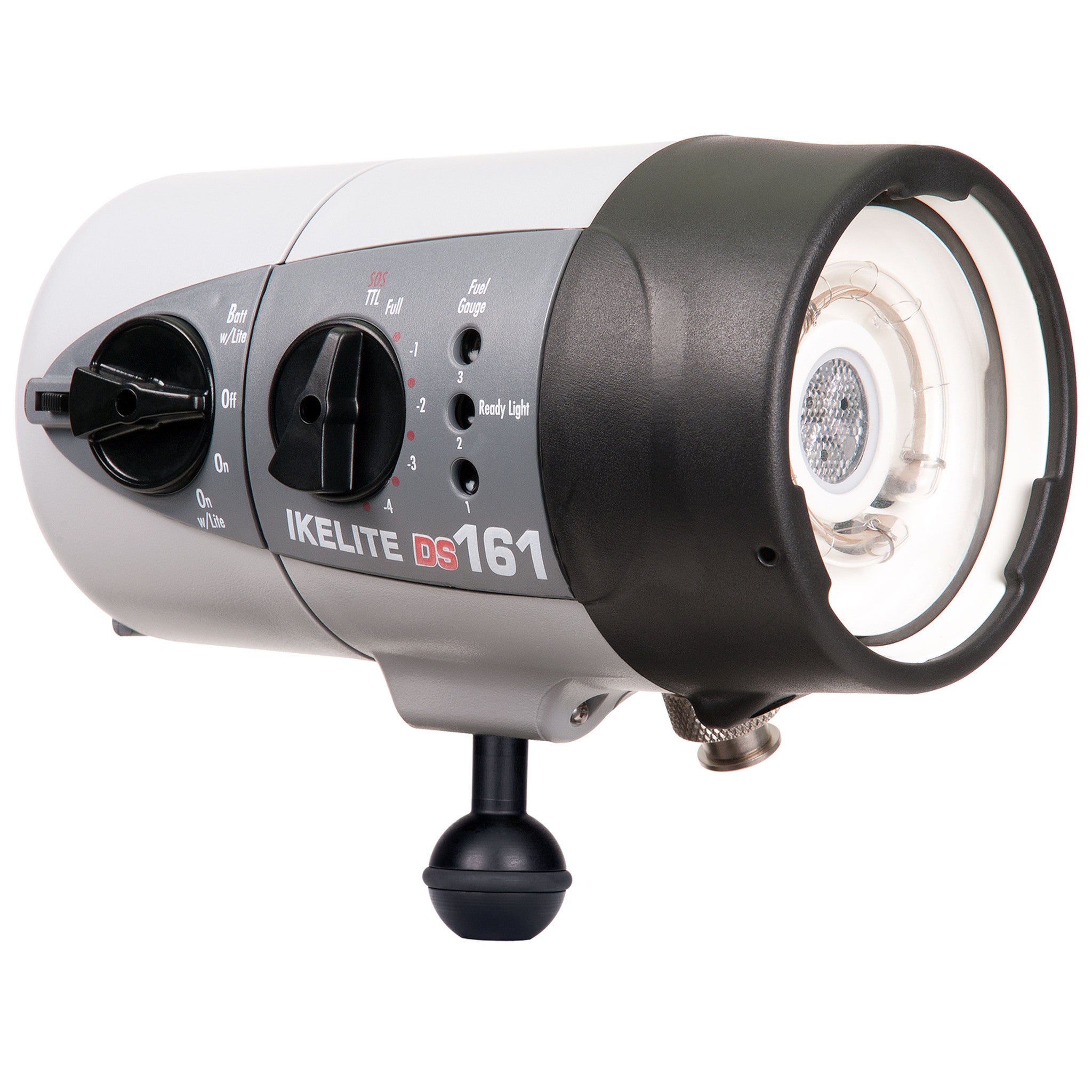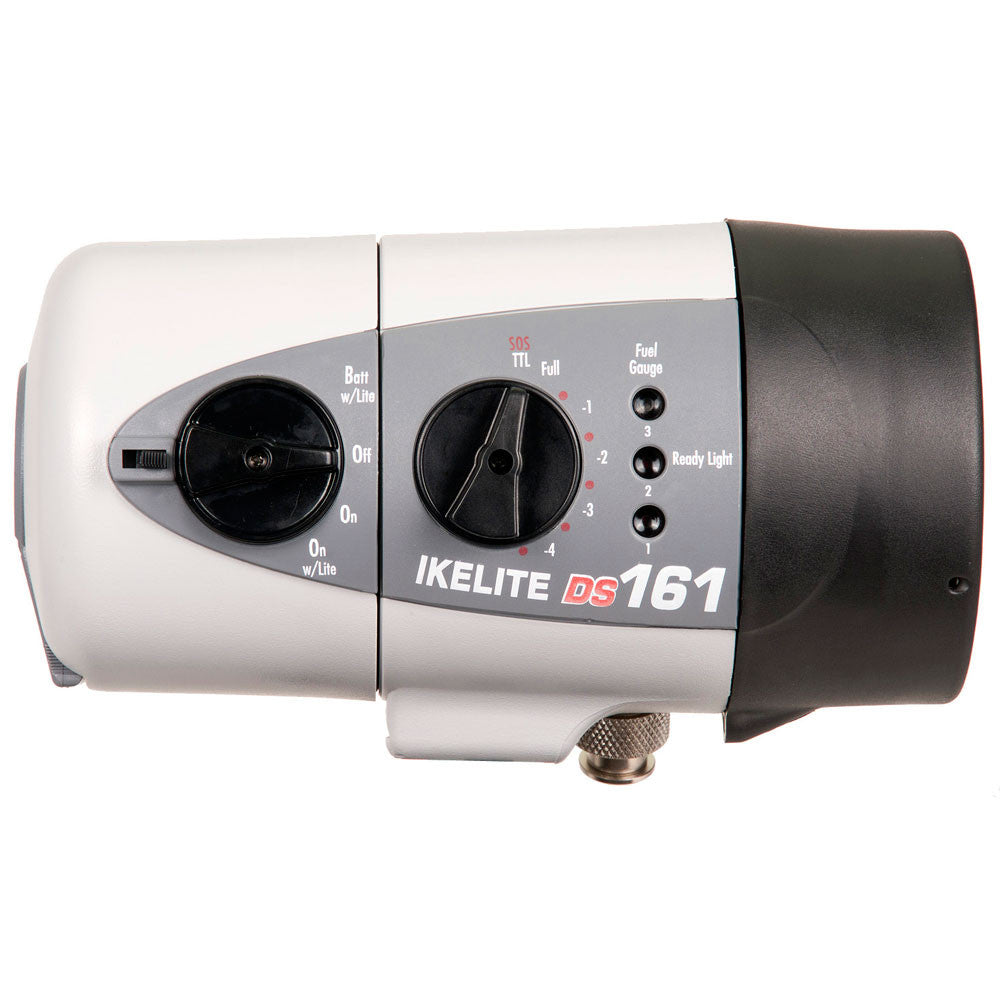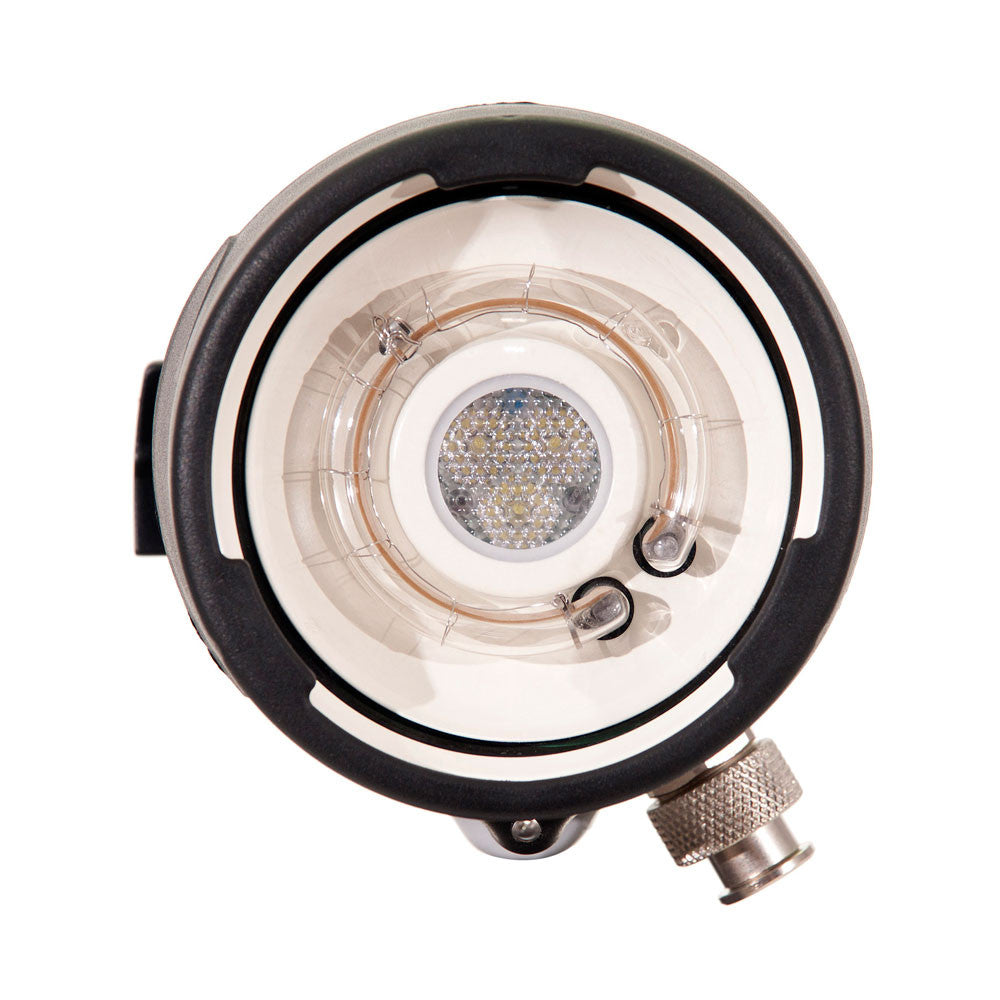 SKU: 4061US
DS161 Strobe
---
Extra large flash capacitors and a dedicated rechargeable battery pack provide twice the speed and energy of the next smaller strobe.
The DS160 series strobes are specifically designed for underwater use to provide the most colorful and natural wide angle lighting on the market. A professional grade round xenon flash tube and powder coated reflector produce perfectly a soft, stunningly warm 4800K light.
Optional accessories for corded, fiber optic, or remote triggering. The built-in combination video and modeling light is suitable for close-up, macro, portrait, and wide angle fill-in work, and as a focus assist light. Output is adjustable in 10 brightness settings plus an SOS mode for emergency situations. The light automatically turns off and back on when taking a still photo to avoid over exposure.
Our famous quick-release toggle system connects the battery pack to the strobe front with ease and confidence. A high capacity rechargeable NiMH battery pack provides longevity and rapid firing that no current set of AA batteries can provide.
 
Specifications
Depth rating: 100m (328')
Max energy: 160Ws
Manual control increments: (10) 1/2 f-stop
Video/modeling light: 500 lm LED
Color temperature: 4800K
Guide number at 1m / ISO 100: 24
Flashes per charge: 300 full power
Recycle time: 1.5 seconds at full power
Electrical sync connection: Ikelite ICS 5-pin bulkhead
Battery: 7.2V 3300mAh NiMH
Dimensions: 3.75" diameter  x 7" length (96 x 179 mm)
Weight with battery: 2.7 lb (1243 g)
Buoyancy: Slightly negative in salt water
In the Box
DS161 Strobe Front # 4061.2
Rechargeable NiMH Battery Pack # 4066.5
Battery Pack Cover # 0591.4
Smart Charger for NiMH with USA Plug # 0083.92 (or 0083.93 Euro Plug / 0083.94 UK Plug / 0083.95 Australian Plug)
Diffuser # 0591.3
1" Ball Mount # 4081.4
Waterproof bulkhead cap # 9104.5
Silicone lubricant 1cc tube 
2 year limited warranty on DS161 strobe front
1 year limited warranty on NiMH battery pack + charger
Documentation
Instruction Manual