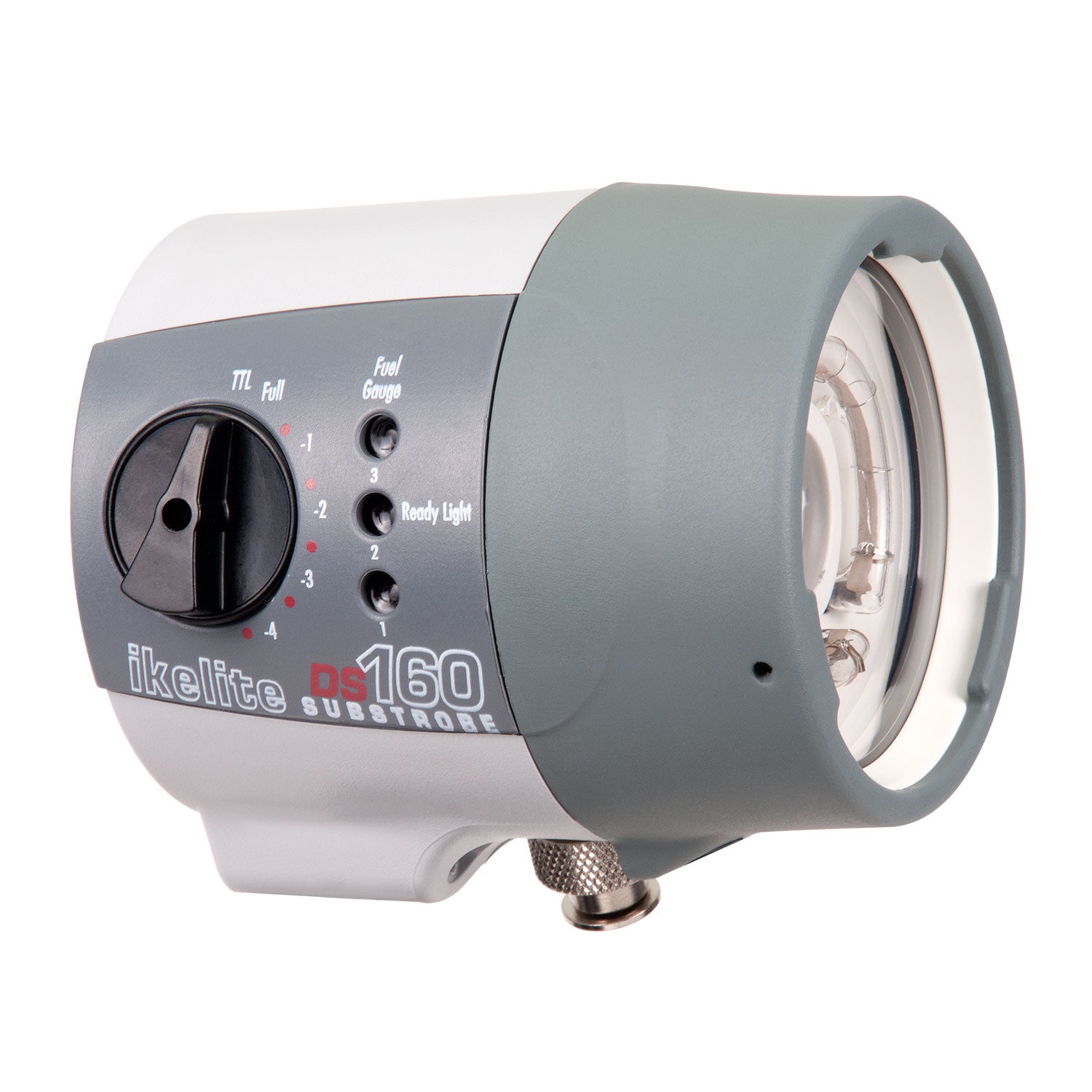 SKU: 4060.2
DS160 Strobe Front without Battery Pack
---
This strobe front is compatible with NiCad, NiMH, and Li-ion battery packs as featured on our DS161, DS160, and DS125 strobes. Battery pack sold separately.
Battery Pack Compatibility

A battery pack is required for operation of this strobe front. Use only working Ikelite Li-ion (Product Number 4067.2, Product Number 4067), NiMH (Product Number 4066.5), or NiCad (Product Number 4066) battery packs. Please note that older battery packs may not provide optimal number of flashes per charge or recycle times. Use of a flooded or damaged battery pack with this strobe front may cause damage which is not covered by warranty. If you are experiencing problems with your strobe functioning, we recommend trying a new battery pack prior to returning for service.
What's Included
Strobe front
Diffuser # 0591.3
Bulkhead Cap # 9104.5
Silicone Lubricant 1cc Tube 
2 year Limited Warranty