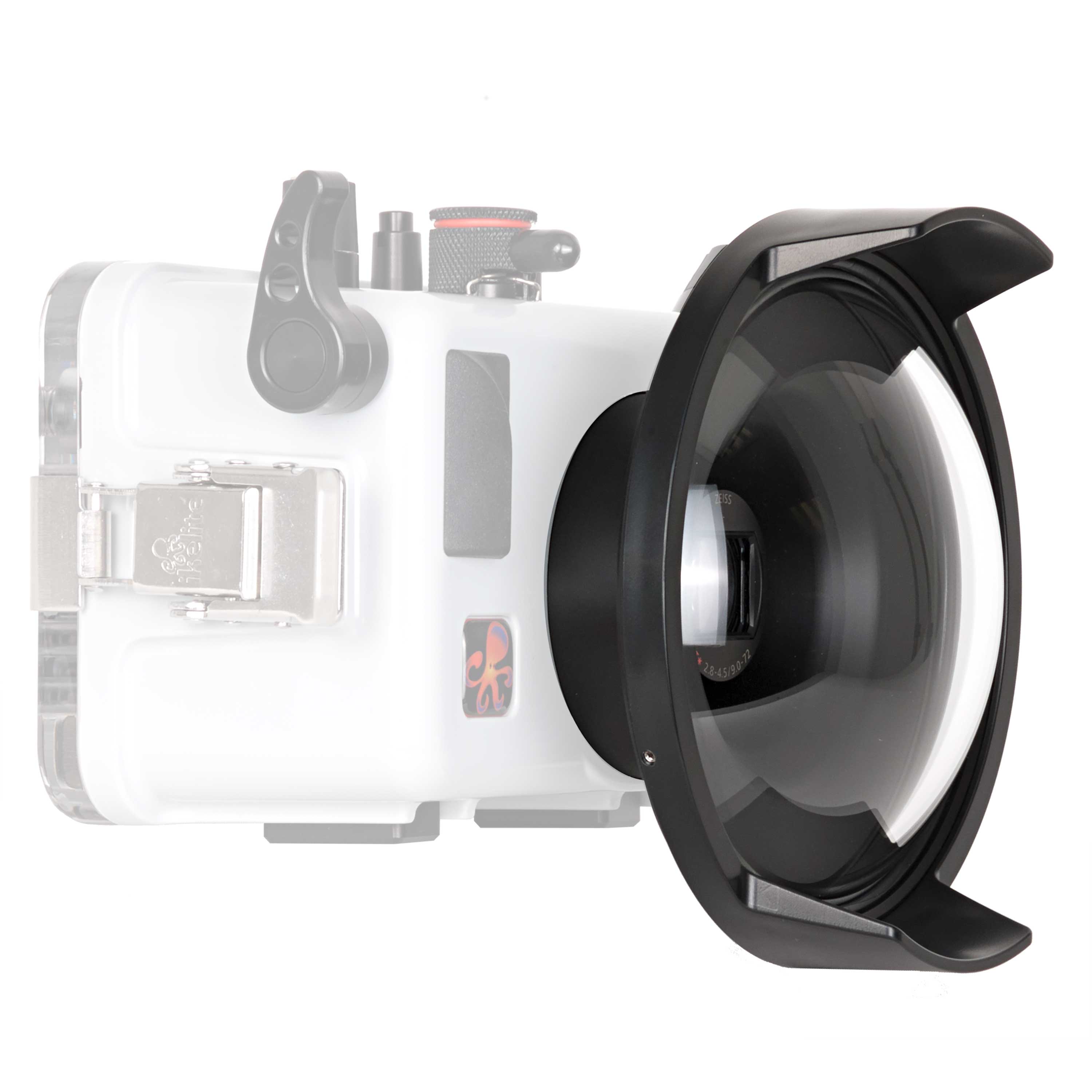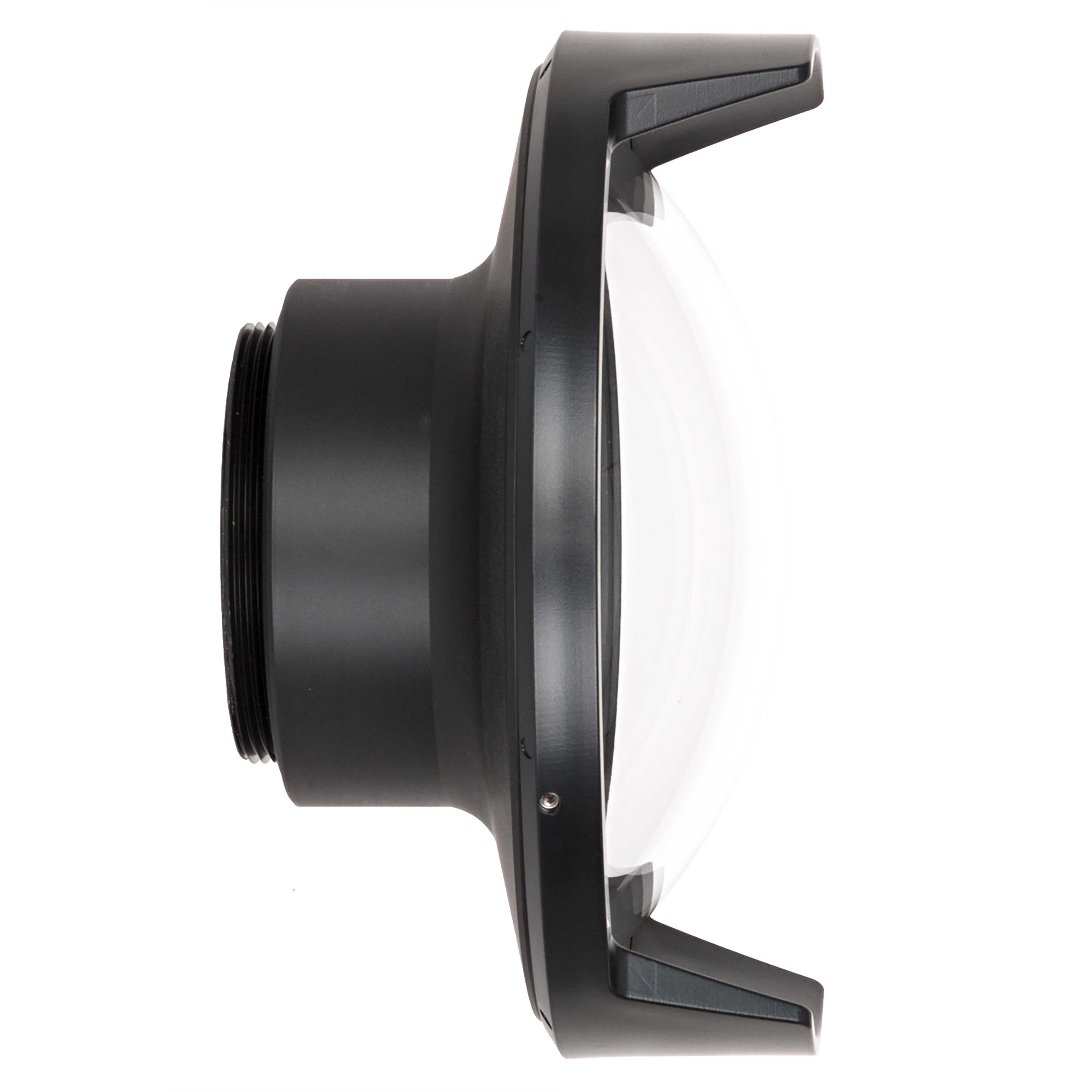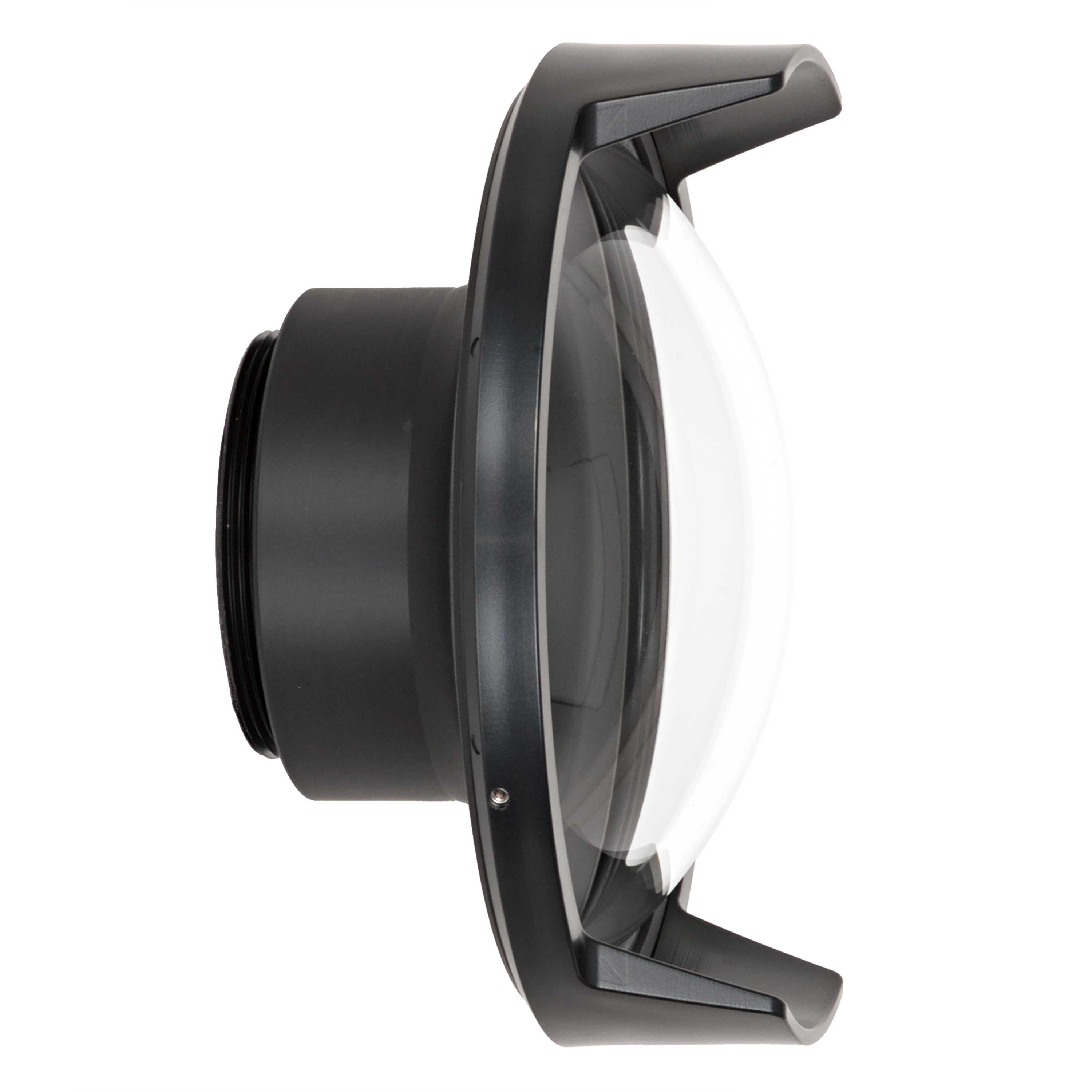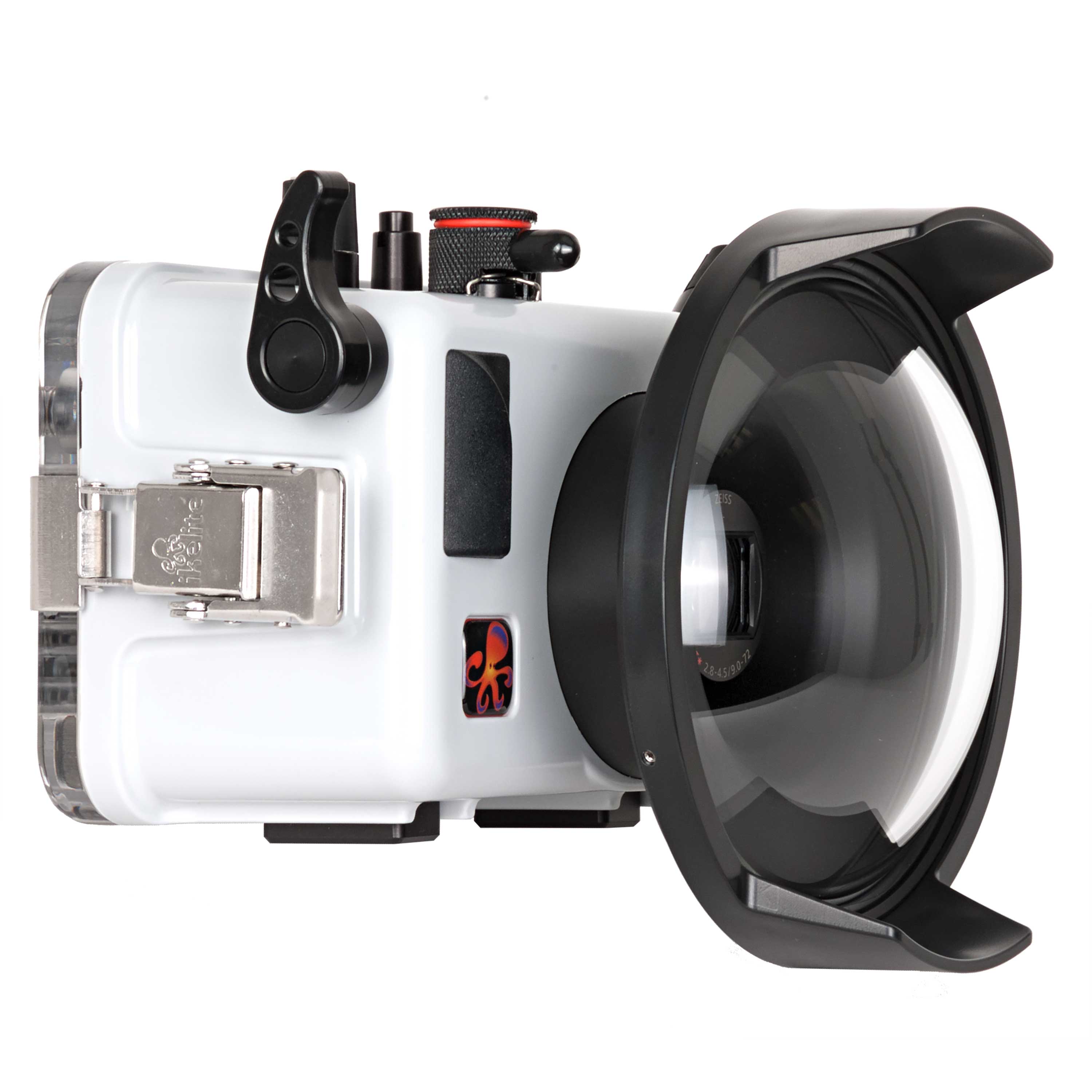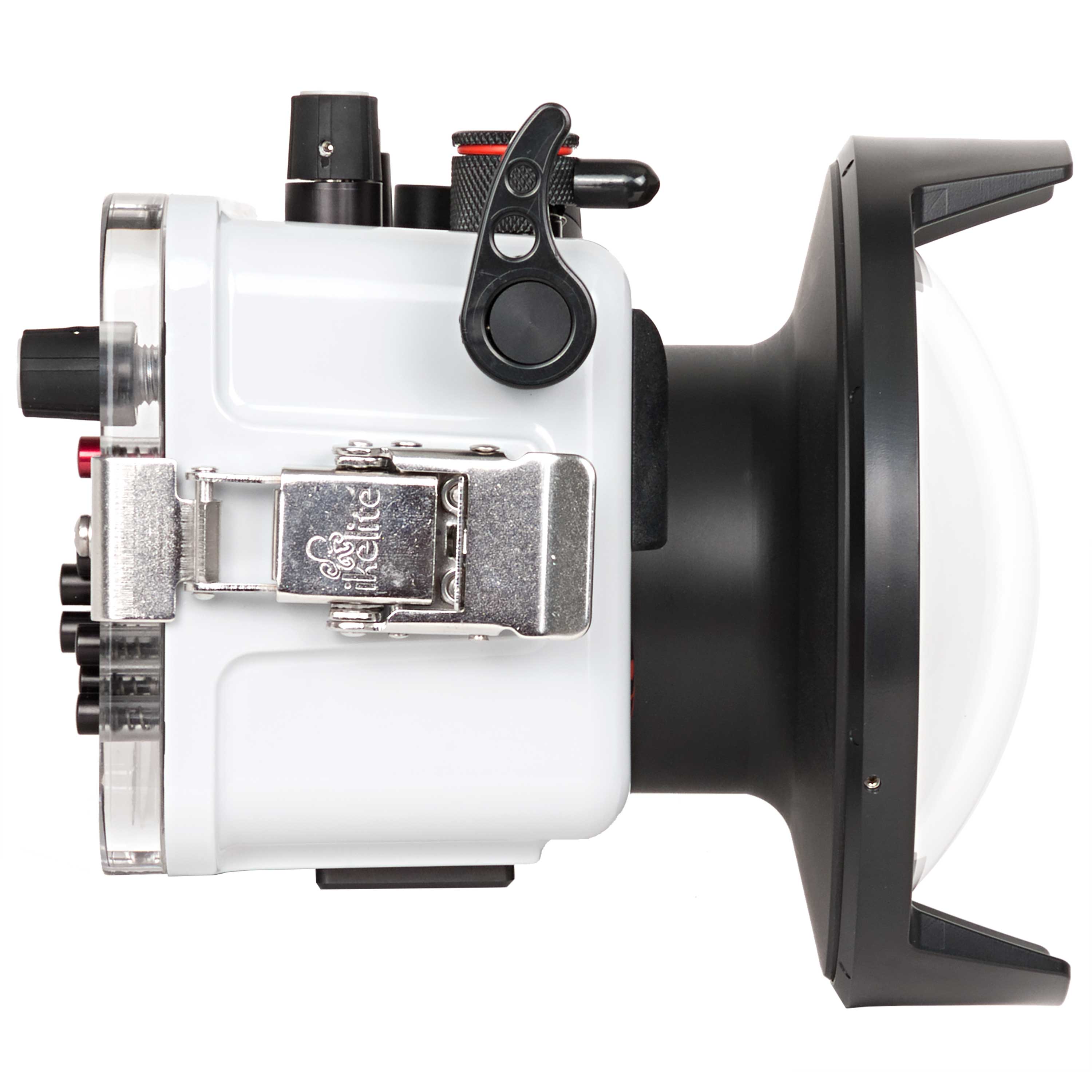 SKU: 6404
DC4 6 Inch Dome for Compact Housings
Want to shoot split shots (half-in, half-out of the water) with your compact digital system? Wet lenses will increase your angle of view but create a difficult double water line when used at the surface. The answer is a 6" diameter dry dome which lengthens and smoothes the waterline yet remains compact and lightweight for travel.

Underwater, the dry dome increases your angle of coverage significantly compared to a flat port. The dome exhibits much less edge distortion than an external wet wide angle lens.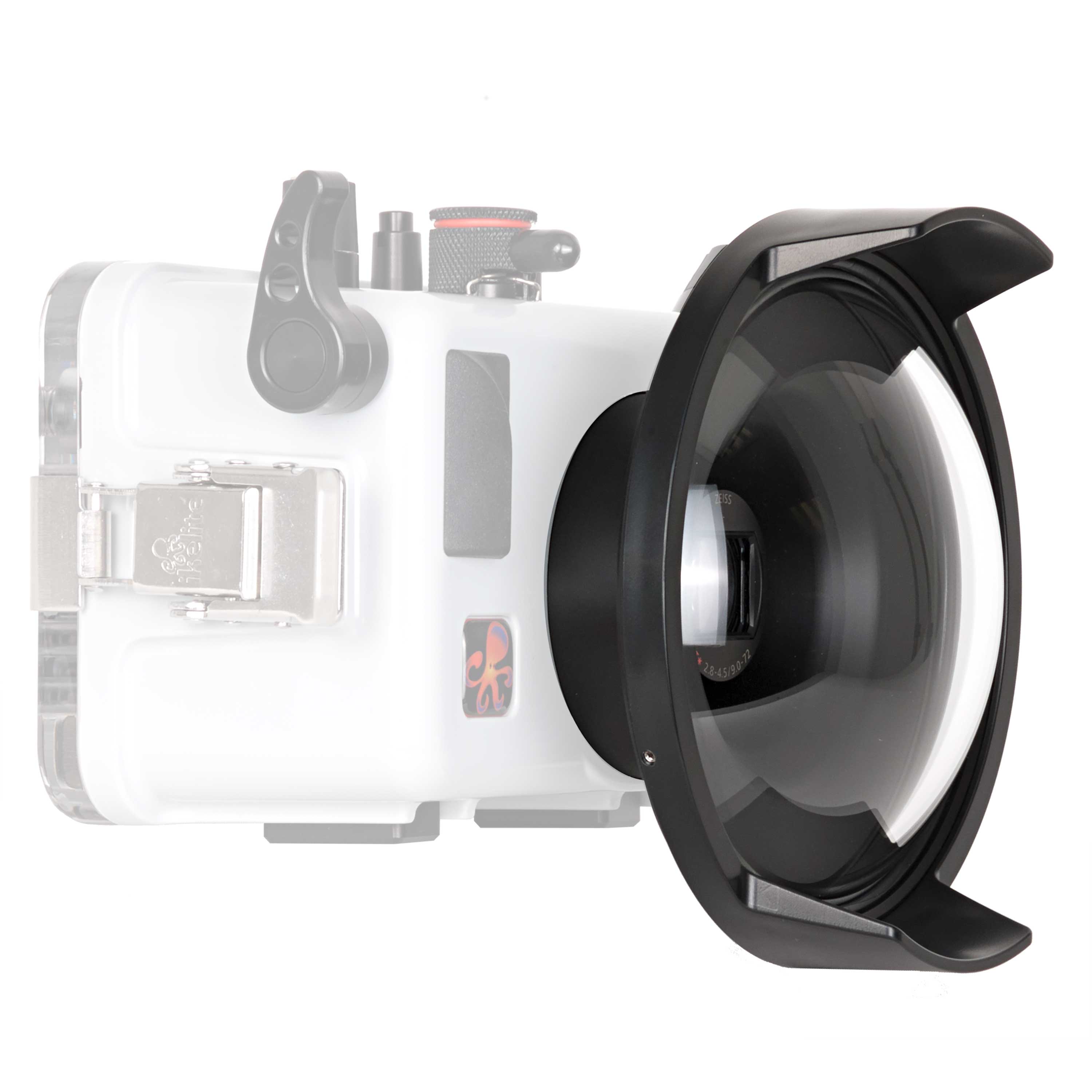 Dimensions
5.75" diameter x 3.75" (146 x 95 mm) length including shade
Have questions?
We're here for you for every step along the way. Email ikelite@ikelite.com for help on gear selection, assembly, camera settings, and photo advice. We can even help you decide where to dive!
Instruction manual
Underwater, the dome corrects for refraction to provide the full wide field of view. That's substantially wider than a flat port, which magnifies the image 1.33x and reduces the field of view. Approximately 3/4 of the camera's zoom range is usable with the dome installed.
At the surface, the large dry dome gives you greater control to get a clean, smooth water line when shooting split shots (half-in, half-out of the water). This type of shot can be impossible to get with a flat port, and extremely difficult with a wet lens or dome where you're fighting double water lines.
The dome replaces the standard port on the housing. Simply unthread the standard flat port and thread in the DC4 Dome unit. We recommend a rubber strap wrench commonly available at your local hardware store or as product # 0945.01 (not included). The included dome shade reduces reflections, protects the dome, and allows you to set the housing down on its face for easy assembly and disassembly.
Ikelite Action Housing for Canon PowerShot G7X # 6245.07
Ikelite Action Housing for Canon PowerShot G7X Mark II # 6245.08
Ikelite Housing for Canon PowerShot G7X Mark II # 6146.08
Ikelite Housing for Canon PowerShot G1X Mark III # 6146.18
Ikelite Housing for Olympus Stylus 1s # 6139.51
Ikelite Housing for Panasonic Lumix LX10 # 6171.01
Ikelite Action Housing for Sony Cyber-shot RX100 I, RX100 II # 6215.02
Ikelite Action Housing for Sony Cyber-shot RX100 III, RX100 IV # 6215.04
Dome port
Neoprene cover # 0200.1