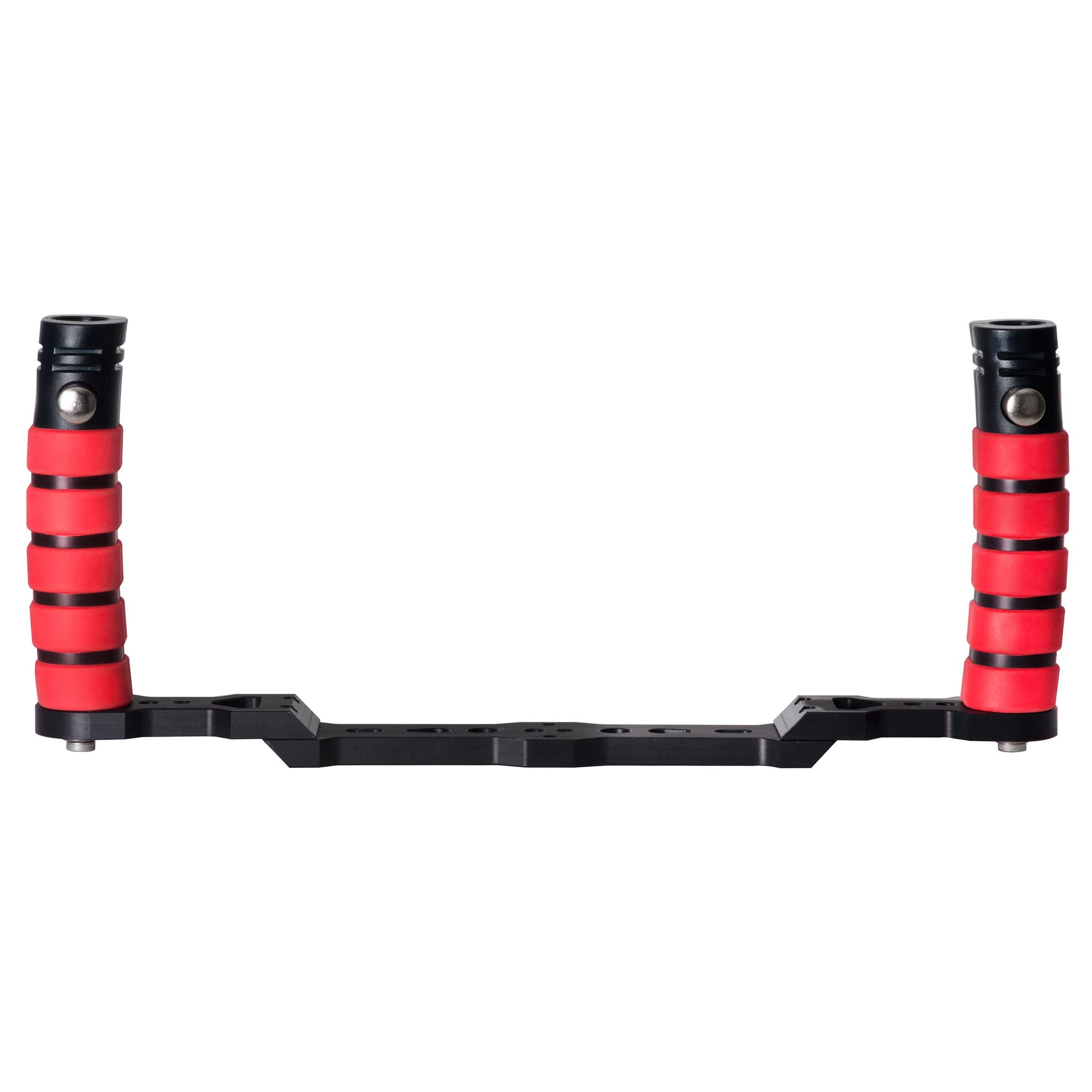 SKU: 4077.68
Base with Dual Quick Release Handles for DL and FL Housings
The Ikelite Quick Release Handle allows for easy attachment and removal of arm components at the touch of a button for added convenience above and below water.
The unique curved design and soft-touch rubber over-molding for a comfortable grip for large or small hands. Placement of release handle does not interfere with opening and closing the housing. 
Includes hardware for attachment to Ikelite housings featuring two 1/4-20 threaded mounting points with either 3" or 3.5" spacing. 
Mount to a non-Ikelite housing with a central 1/4-20 threaded mount with the optional Hardware Kit for non-Ikelite Housings. 
Mount to an older Ikelite housing with 12-24 threaded mounts using the optional Hardware Kit for 12-24 Ikelite Housings.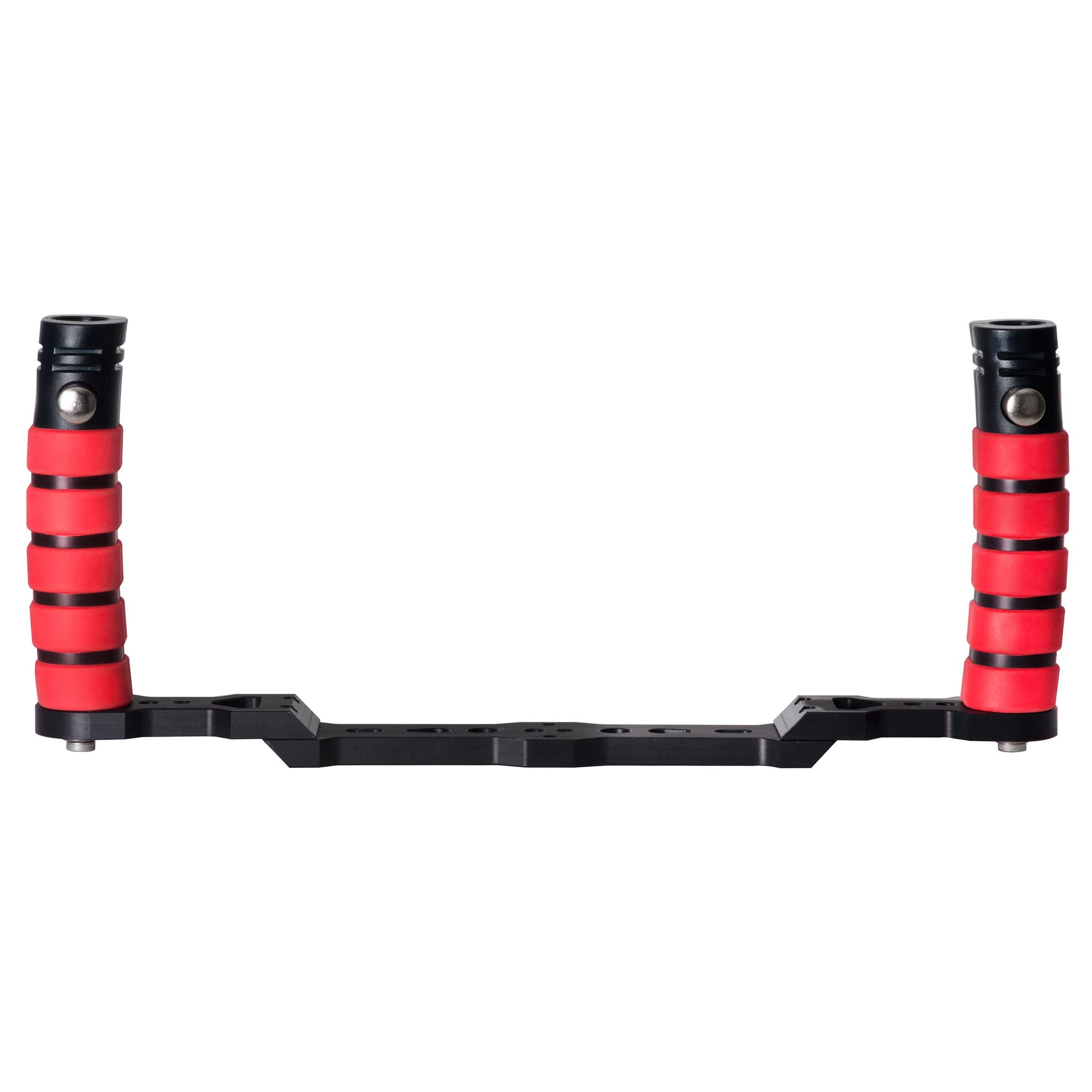 Dimensions
14 x 6.75 x 2.5" (355 x 171 x 64 mm)
Have questions?
We're here for you for every step along the way. Email ikelite@ikelite.com for help on gear selection, assembly, camera settings, and photo advice. We can even help you decide where to dive!
Base # 4077.66
Left Handle with Extension # 4077.01
Right Handle with Extension # 4077.02