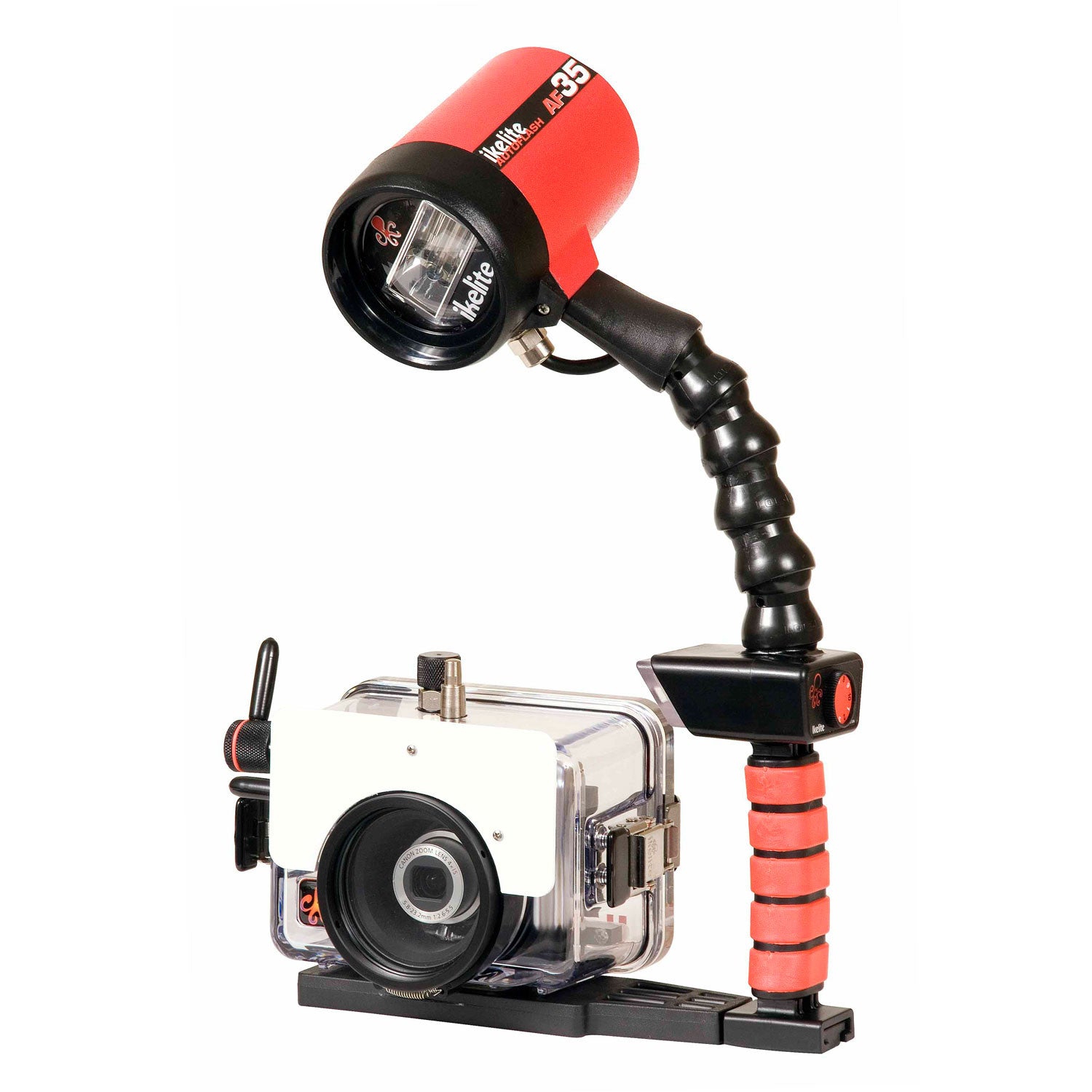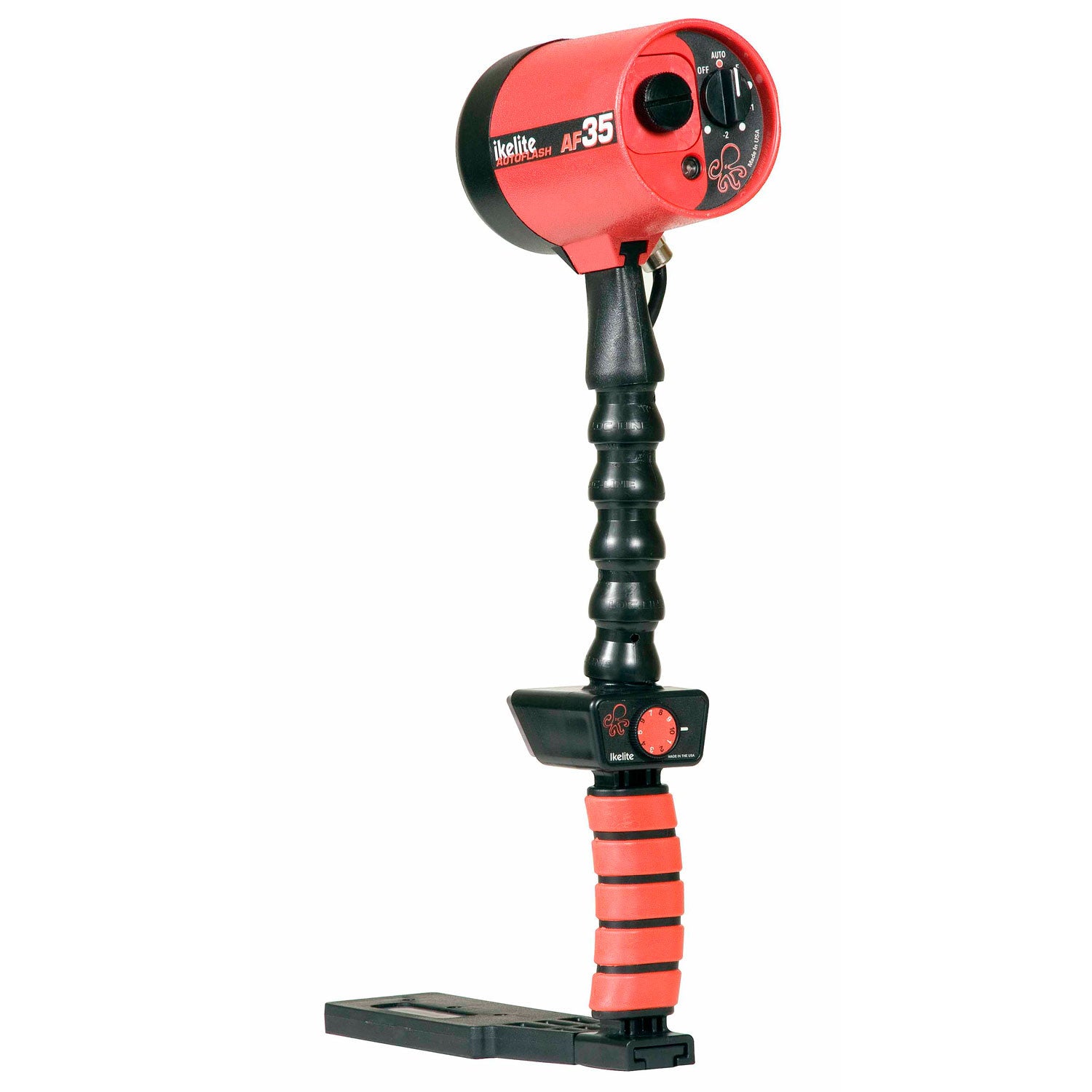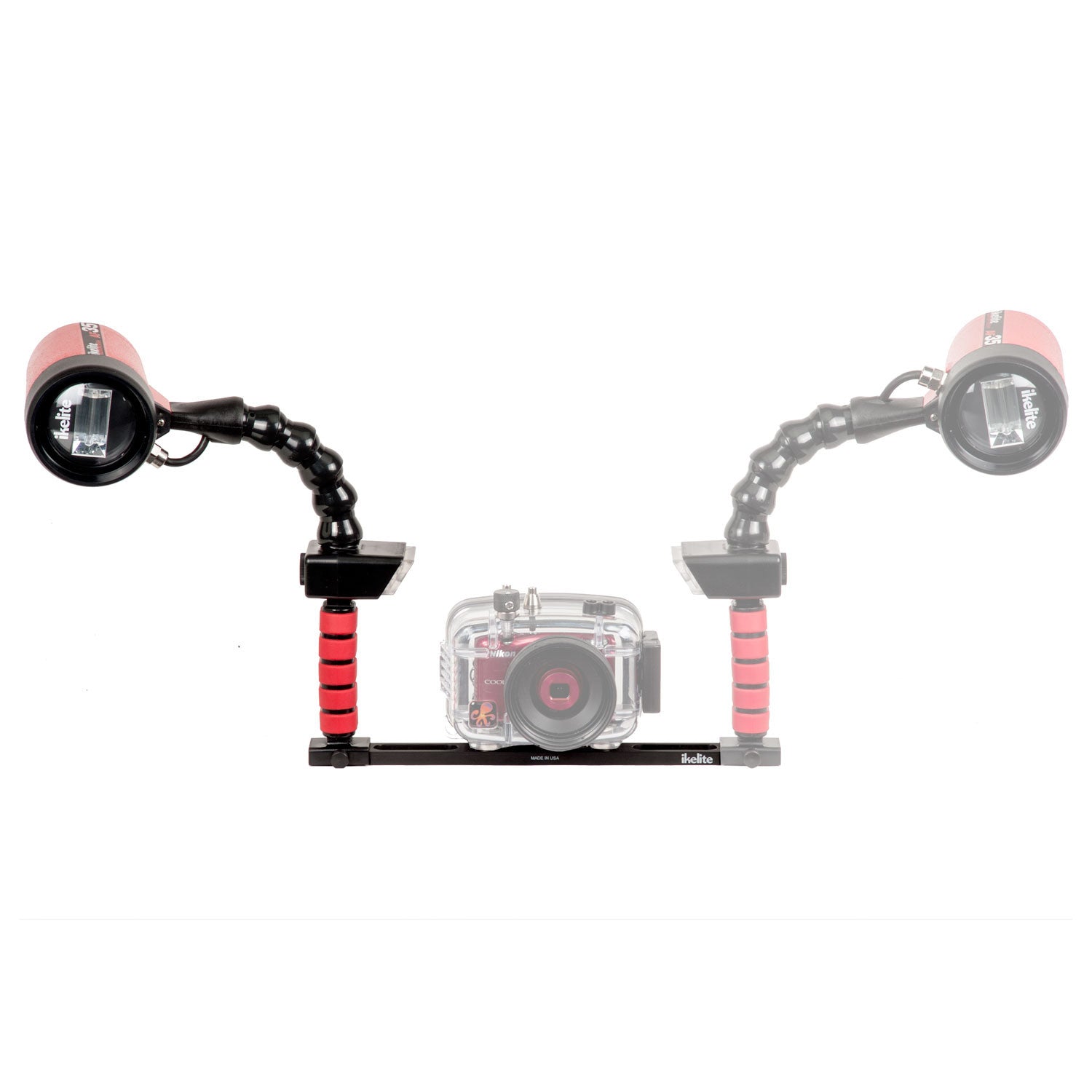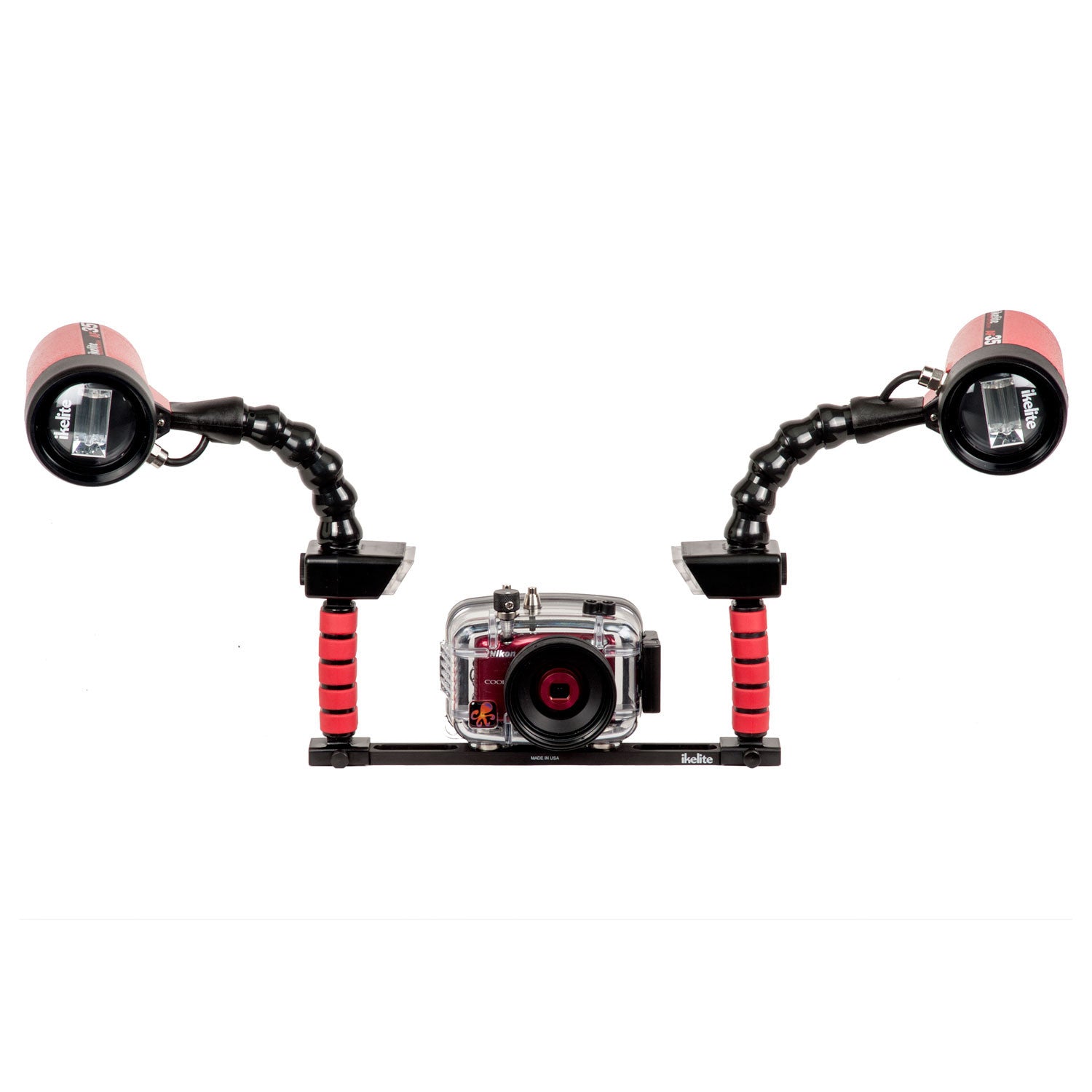 SKU: 4035
AF35 Optical TTL Strobe for Point-and-Shoot Cameras
---
This product is no longer in production and we have no remaining new, blemished, or used inventory. We continue to provide service of this product even though it has been discontinued.
The AF35's built-in sensor transmits data from the camera's flash to the AF35 strobe, varying the strobe's power automatically to replicate TTL exposure. The AF35 sensor is positioned to provide the most reliable strobe triggering possible without exposed cables which require maintenance and can tangle or break.
Two large, easy to read dials provide all of the settings necessary for control of the flash system. The AF35 strobe rear dial features OFF, Auto (TTL) plus six Manual Power settings. The AF35 sensor rear dial provides simple plus/minus EV exposure compensation in the Auto (TTL) mode. The system's comfortable rubberized grip and neutral buoyancy make it a pleasurable addition to any housing. A flexible arm system allows quick repositioning of the strobe angle and adds no weight to the system.
A simple battery door is easy to remove and replace and provides a clear view of the o-ring seal. The strobe's battery compartment is independently sealed from the electronics preventing further damage in the event of a flood.
This kit includes everything you need to add a strobe to almost any Ikelite compact digital housing, plus other housings featuring 1/4-20 mounting like Canon, Olympus, Sony and more!
Specifications
300 ft (90 m) depth rating
TTL mode with exposure adjustment in 10 increments
Manual power modes in 7 1/2-stop increments
Color temperature 5700K
Coverage angle 70° without diffuser - 80° with diffuser
Recycles in 3.5 seconds or less
Optical slave triggering
Accepts 4 AA cell Alkaline, Li-ion, NiMH or NiCad batteries (not included)
Dimensions 3.2 x 4.7 in (81 x 119 mm)
Weight 20 oz (590 g)
Neutral buoyancy in fresh water
In the Box
AF35 Strobe with Arm & Tray
Diffuser # 0561.2
Tray Hardware Kit # 9523.06
Silicone Lubricant 1cc tube
2 year manufacturer warranty
Documentation