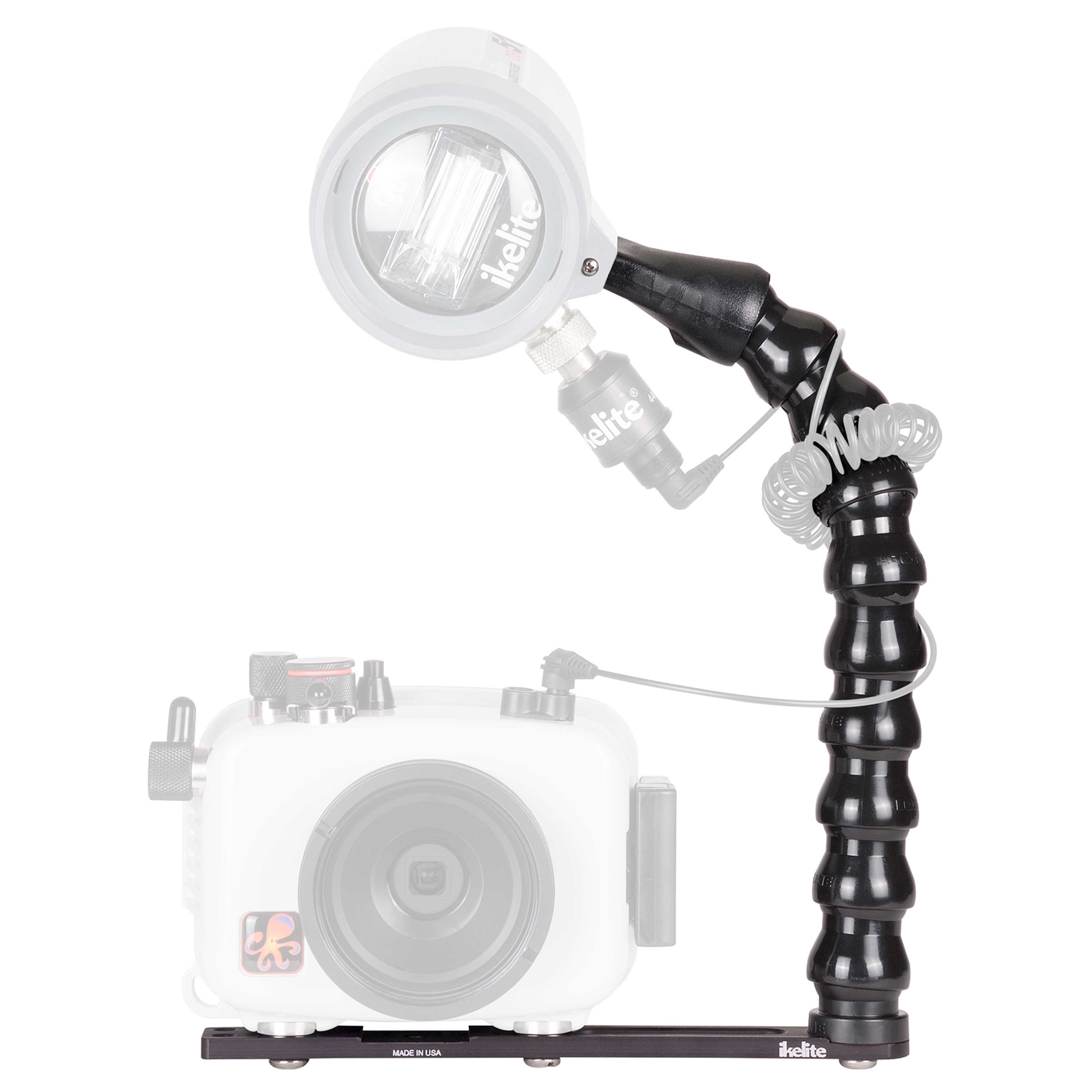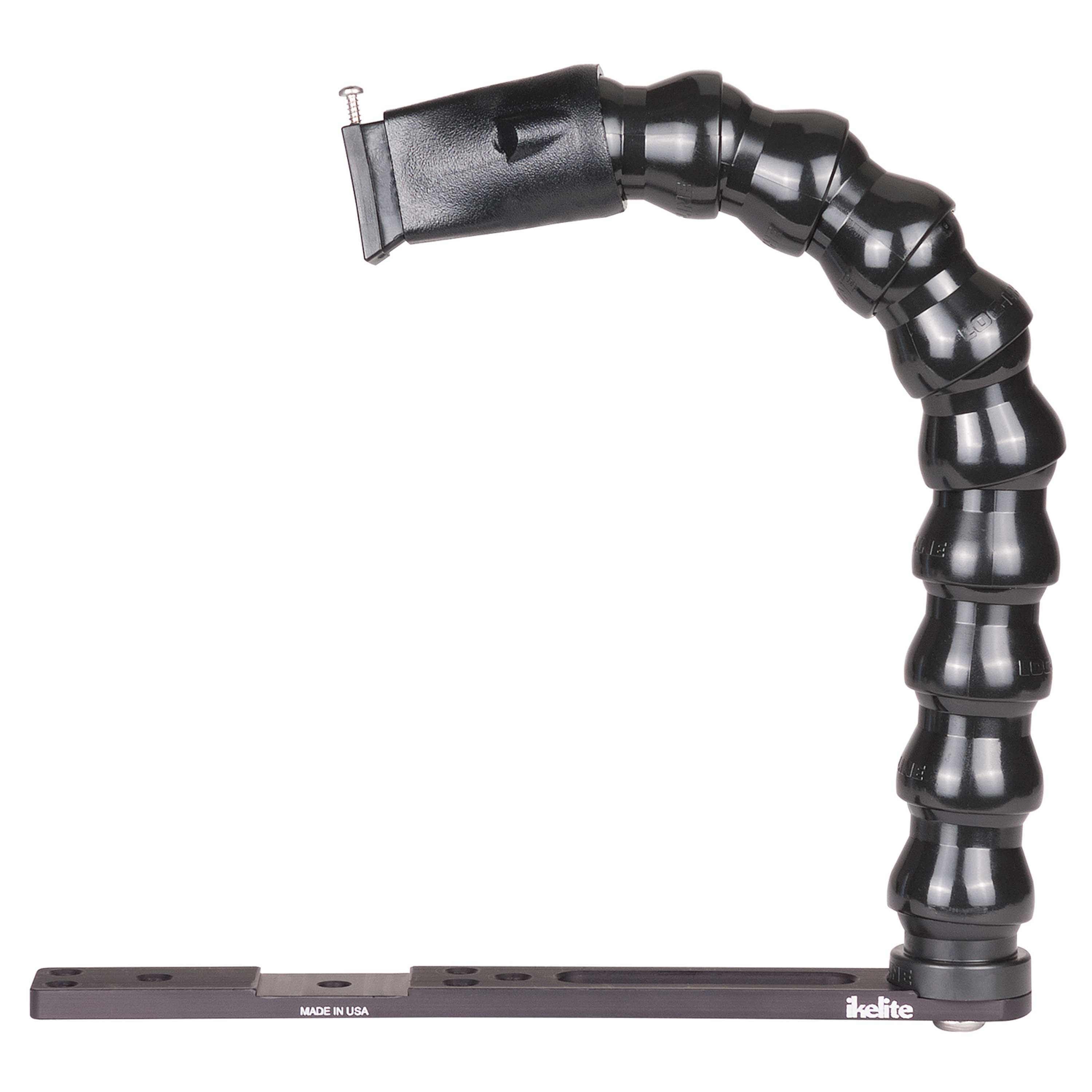 SKU: 2605.08
Action Tray II with DS51 Strobe Arm for ULTRAcompact Housings
This super slim and streamlined tray is designed specifically for Ikelite Action and ULTRAcompact digital housings. Compared to our standard Tray with Quick Release Handle, the Action tray is lighter and brings the grip closer to the side of the housing for a more comfortable system.
Add the Action Tray II Extension with DS51 Strobe Arm # 2605.09 for a dual tray.
Included is the necessary hardware to mount to Ikelite housings featuring female mounting points with 3" (76mm) spacing, as well as Action housings with central 1/4-20 mounting. The tray is machined specially to prevent rotation when attached to an Action housing.
This tray is not suitable for use with our housings for Mirrorless cameras or larger digital housings with stainless steel lid snaps. Refer to the housing webpage for the correct tray recommendation.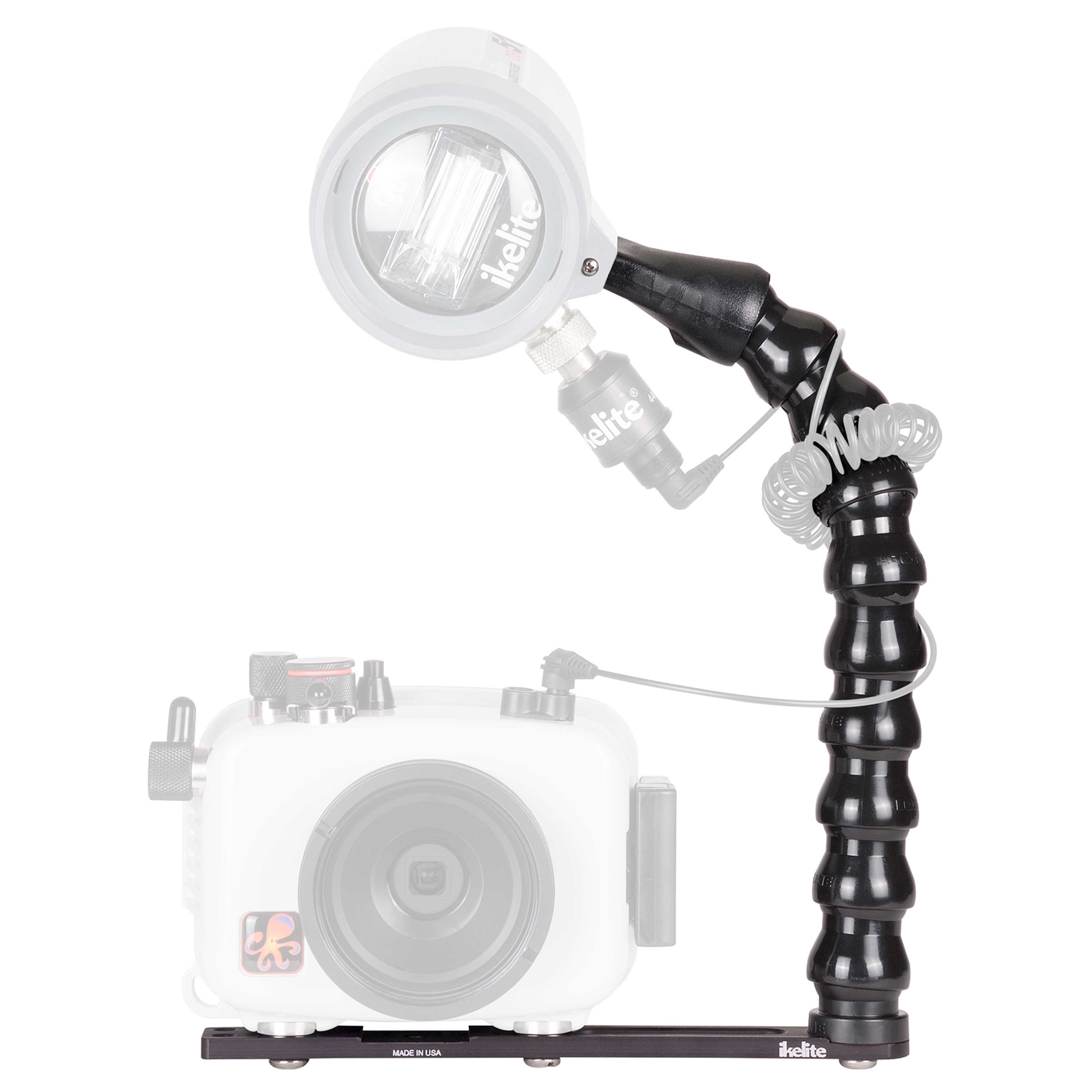 Have questions?
We're here for you for every step along the way. Email ikelite@ikelite.com for help on gear selection, assembly, camera settings, and photo advice. We can even help you decide where to dive!
Instruction manual
Action Tray II # 2605.11
Flex Strobe Arm for Action Tray # 4087.27
Hardware Set for 1/4-20 Thread Housings # 9523.24
Hardware Set for 12-24 Thread Housings # 9523.25