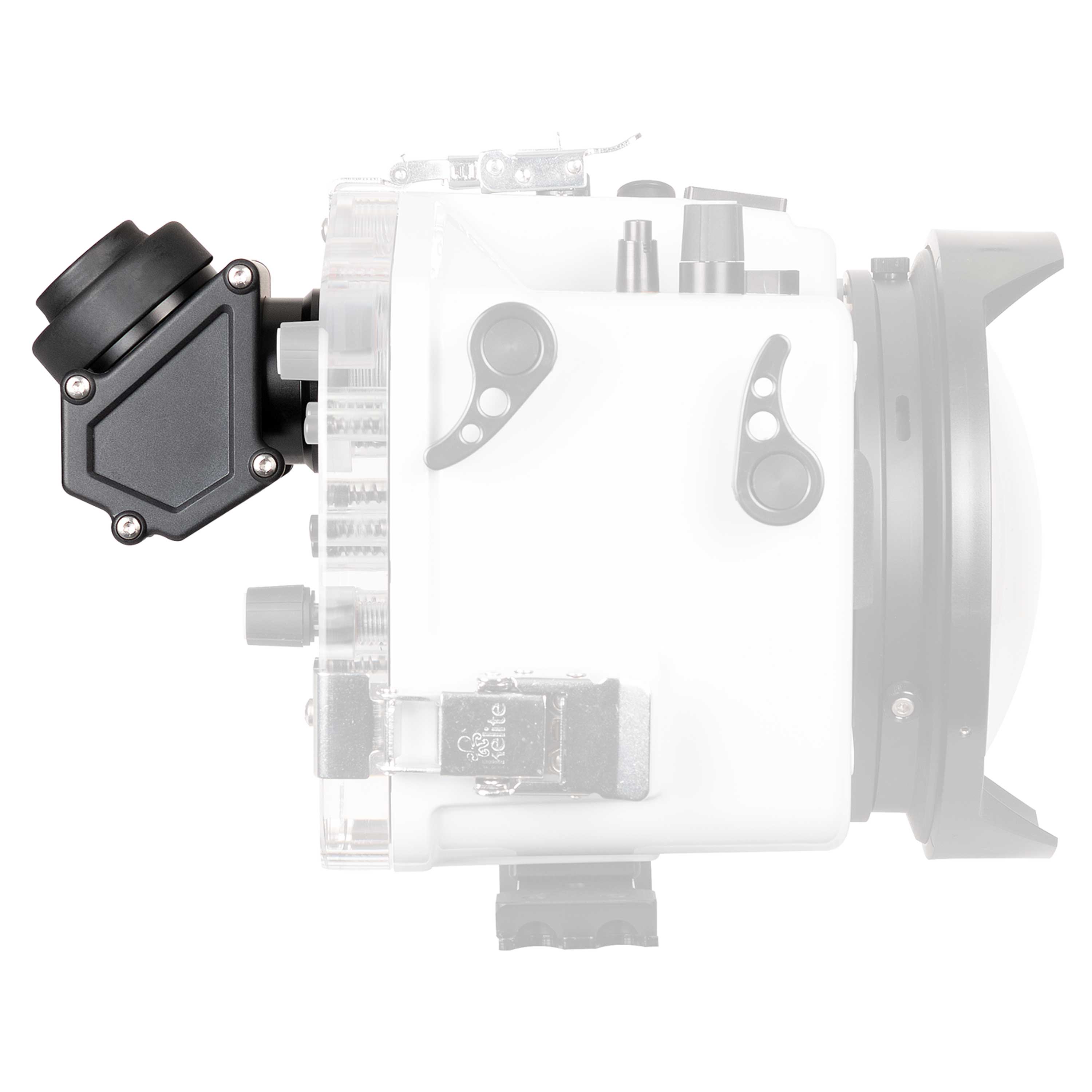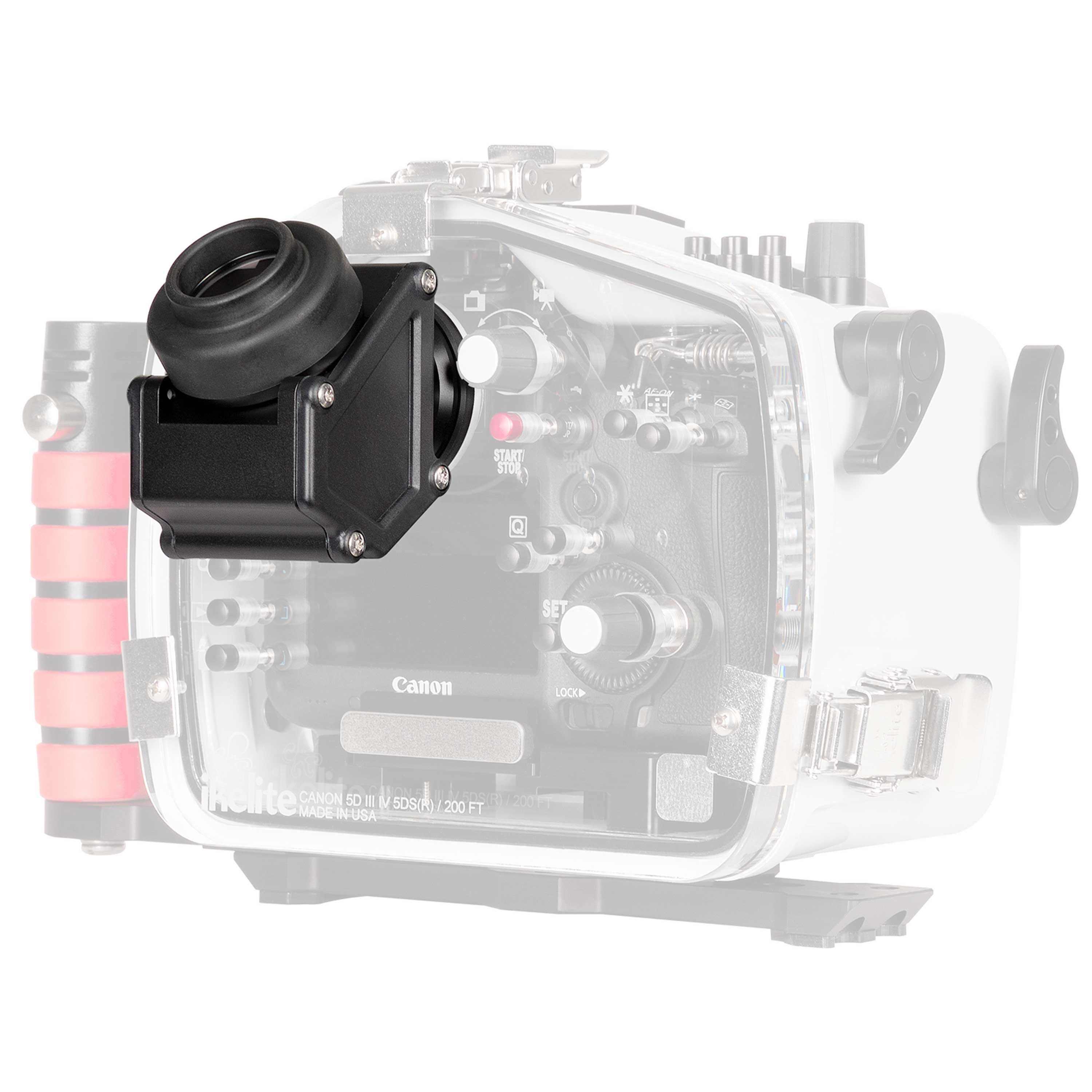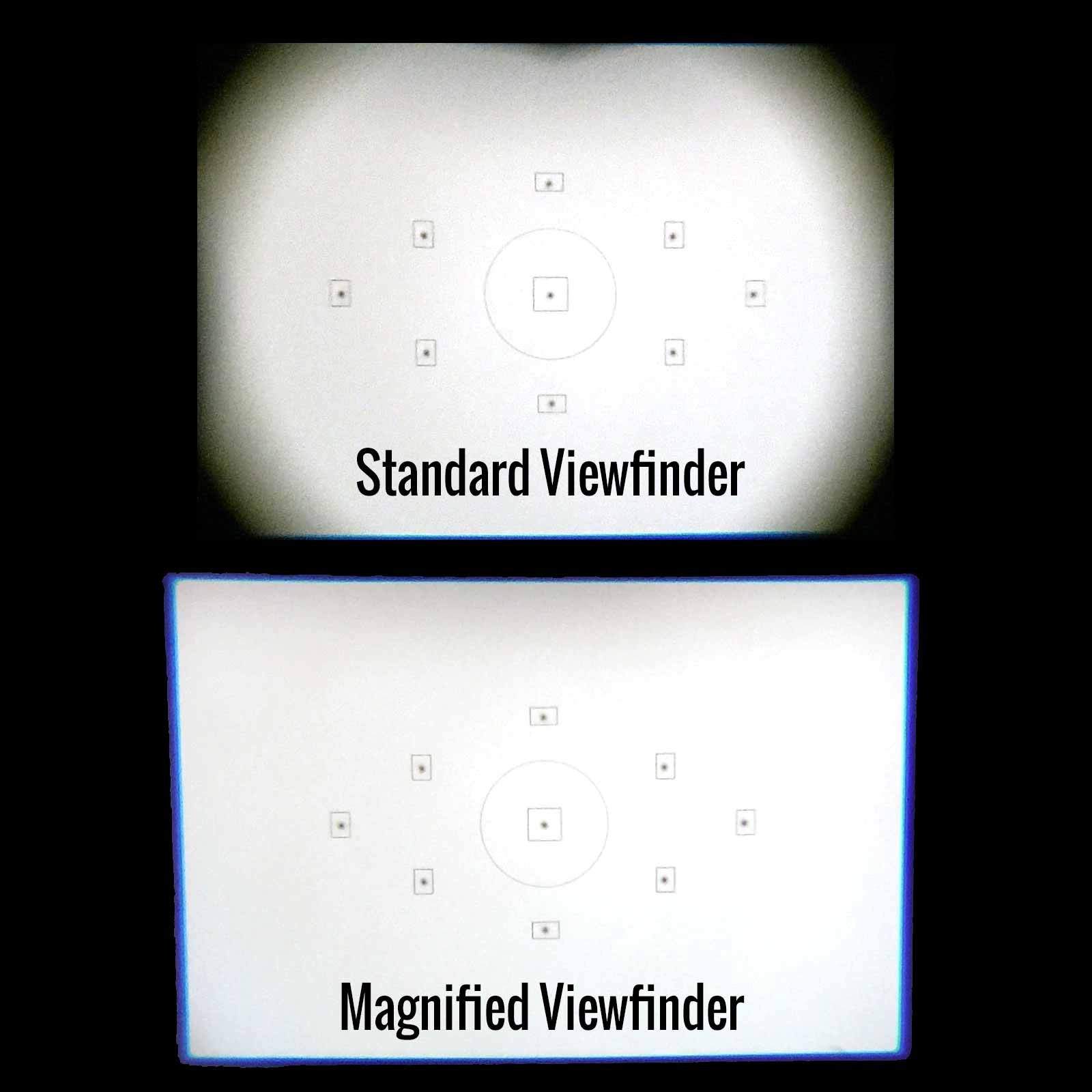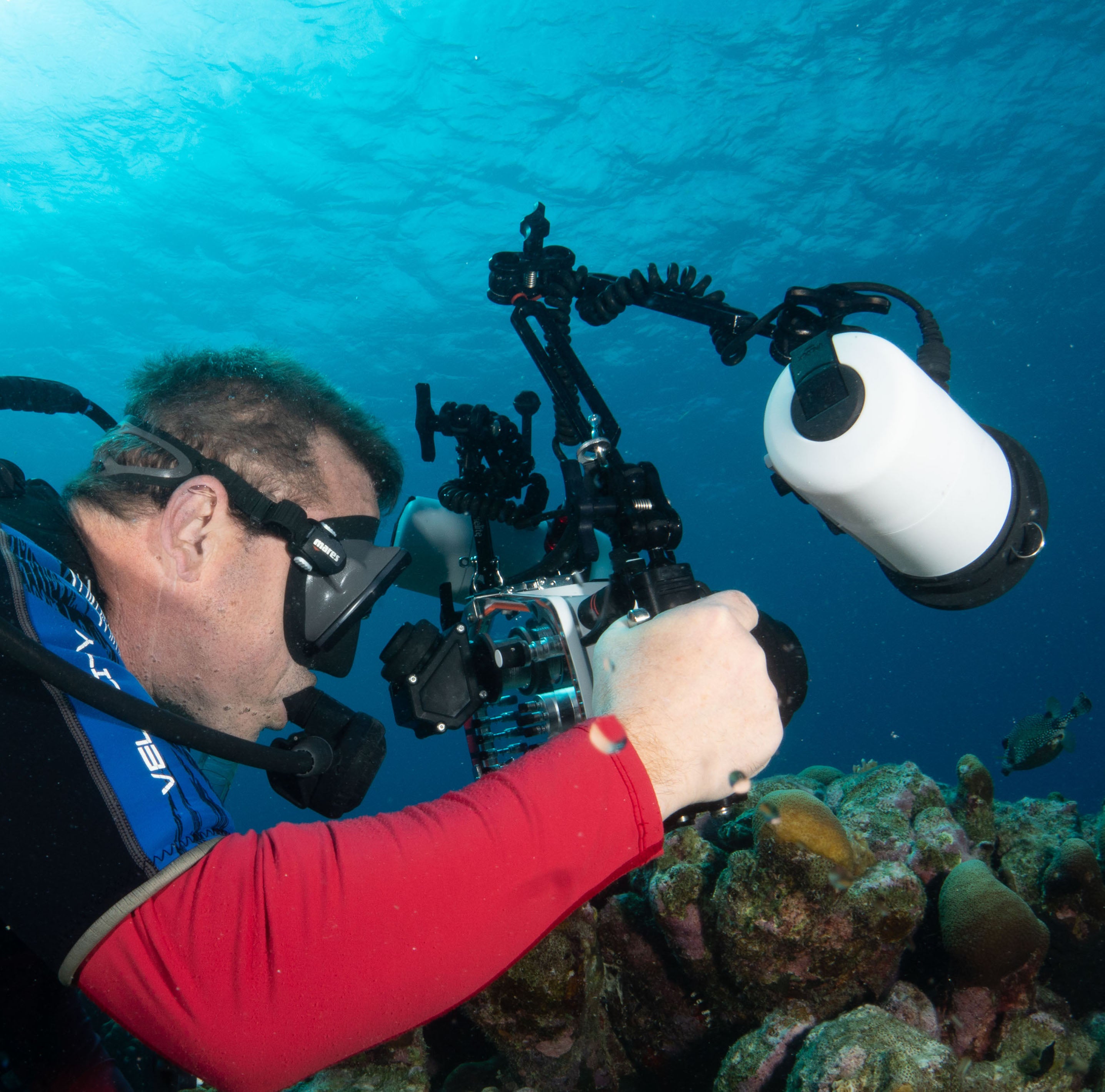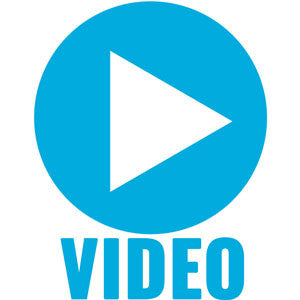 SKU: 6891.1
45 Degree Magnified Viewfinder for DSLR and Mirrorless Housings (Type 1)
---
This product has been discontinued and replaced with the 45 Degree Magnified Viewfinder for DSLR and Mirrorless Housings (Type 3).
Enjoy enhanced viewing of your camera's viewfinder while creating space for your regulator, making composition more comfortable. Easy installation on almost any Ikelite housing for a DSLR or mirrorless camera.
Compatibility
Three versions of this viewfinder are available to provide adequate control clearance. Choose Type 1, 2, or 3 based on your camera and housing model.
The Type 3 viewfinder may be used with any housing that calls for a Type 1 viewfinder. The Type 1 viewfinder cannot be used with housings that require a Type 3.
Refer to the compatibility chart in the Documentation section.
Specifications
Anodized aluminum, glass, and acetyl
1.0X magnification
2.23 x 3.24 x 3.82" (57 x 82 x 97 mm)
Weighs 11.7 oz (332 g)
In the Box
Viewfinder
Protective cap
Attachment tool # 0945.04
Documentation