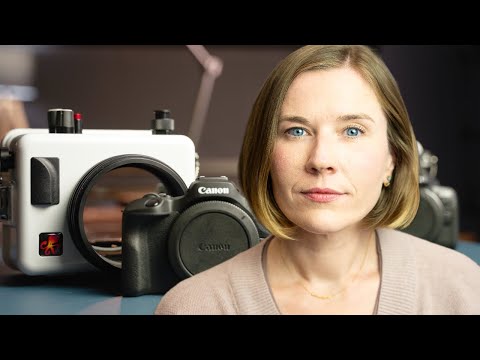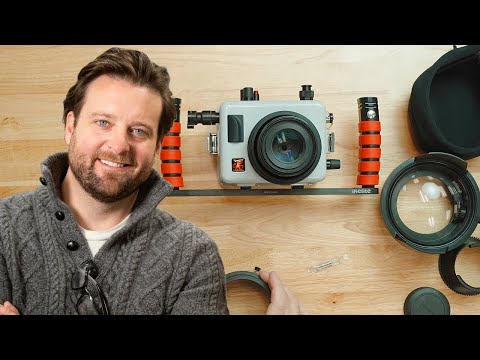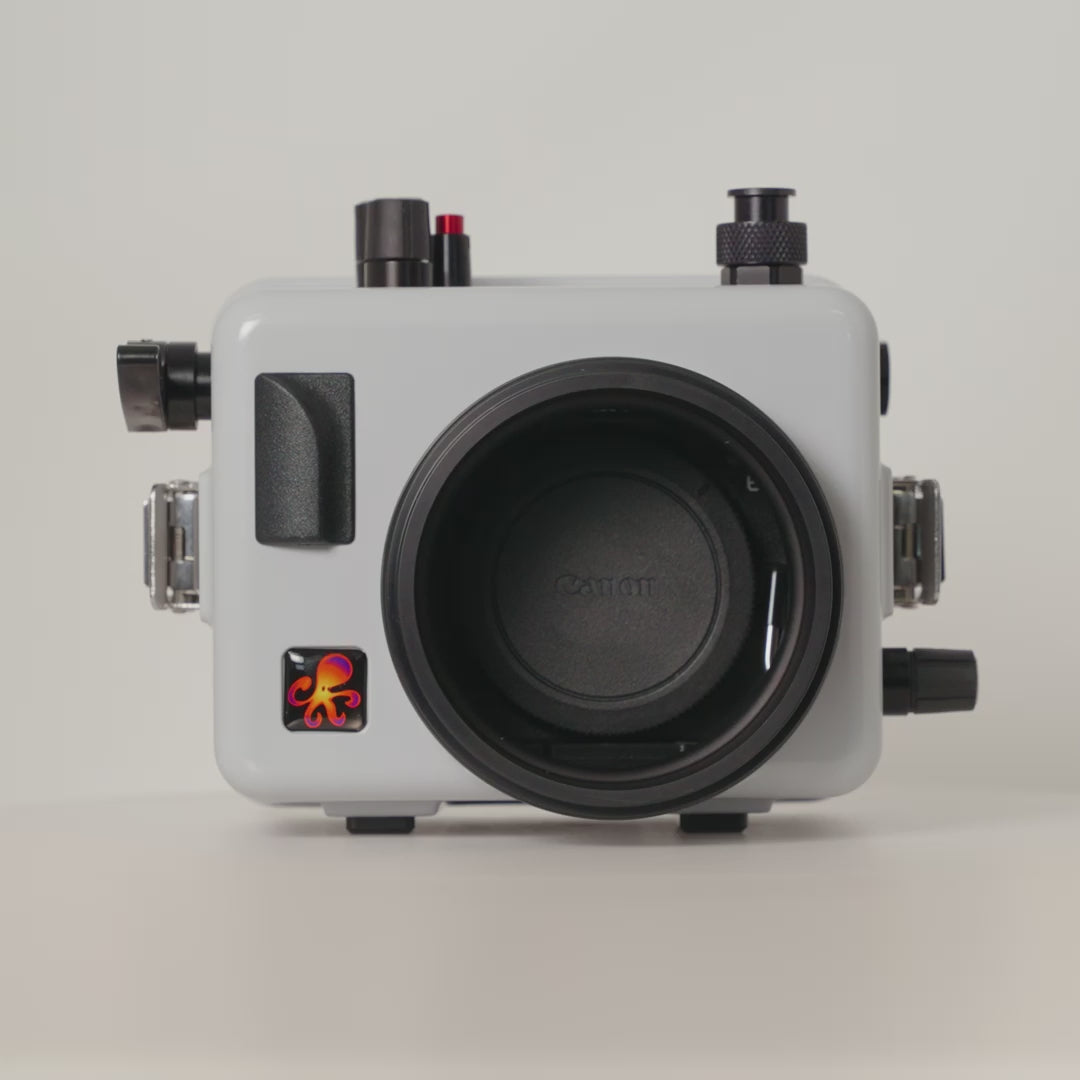 SKU: 69750
200DLM/D Underwater Housing for Canon EOS R100
The ultimate value in compact point-and-shoot underwater imaging. The R100 hits the most affordable price point for anyone looking to upgrade, downsize, or get started in underwater photography.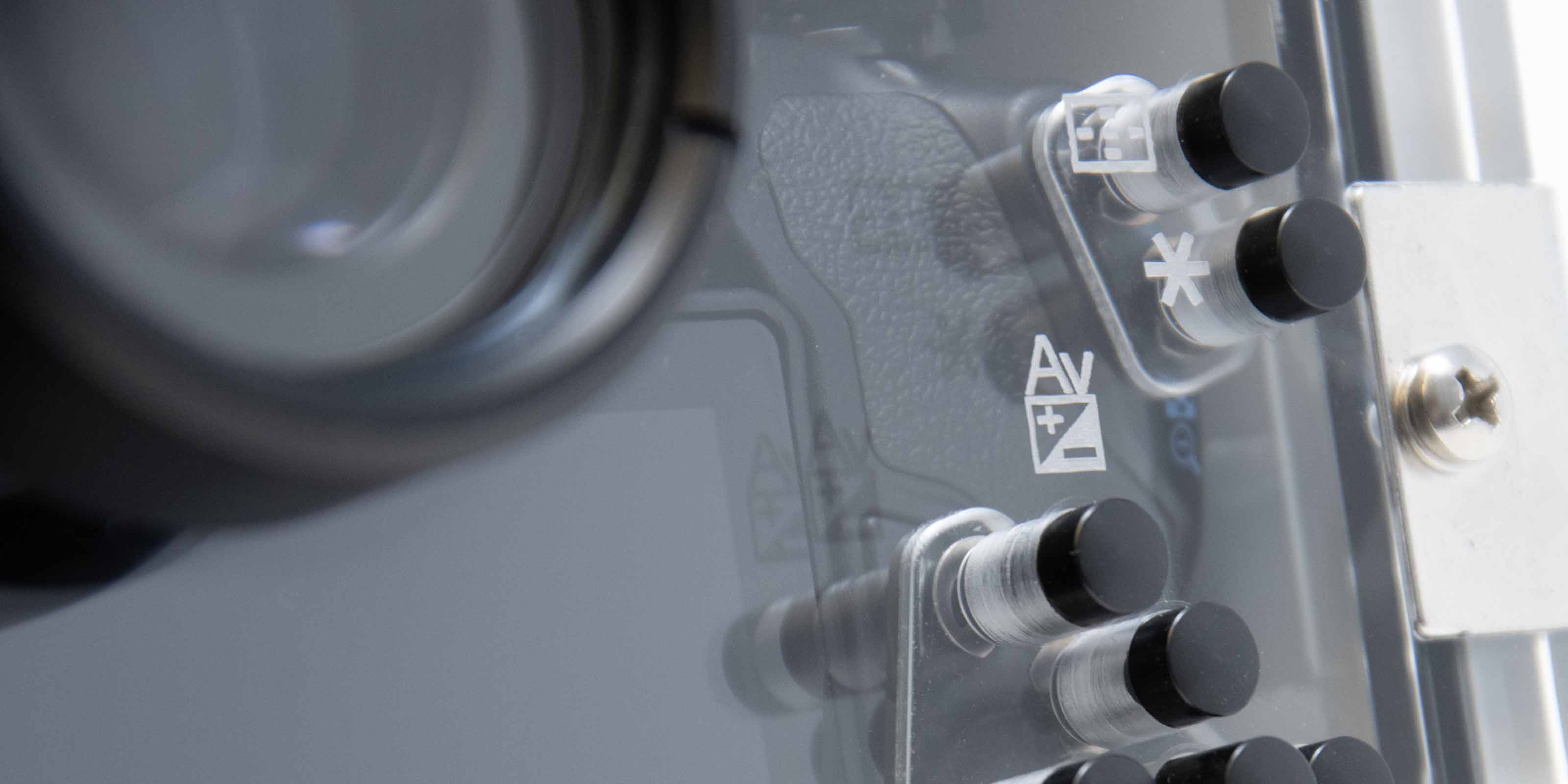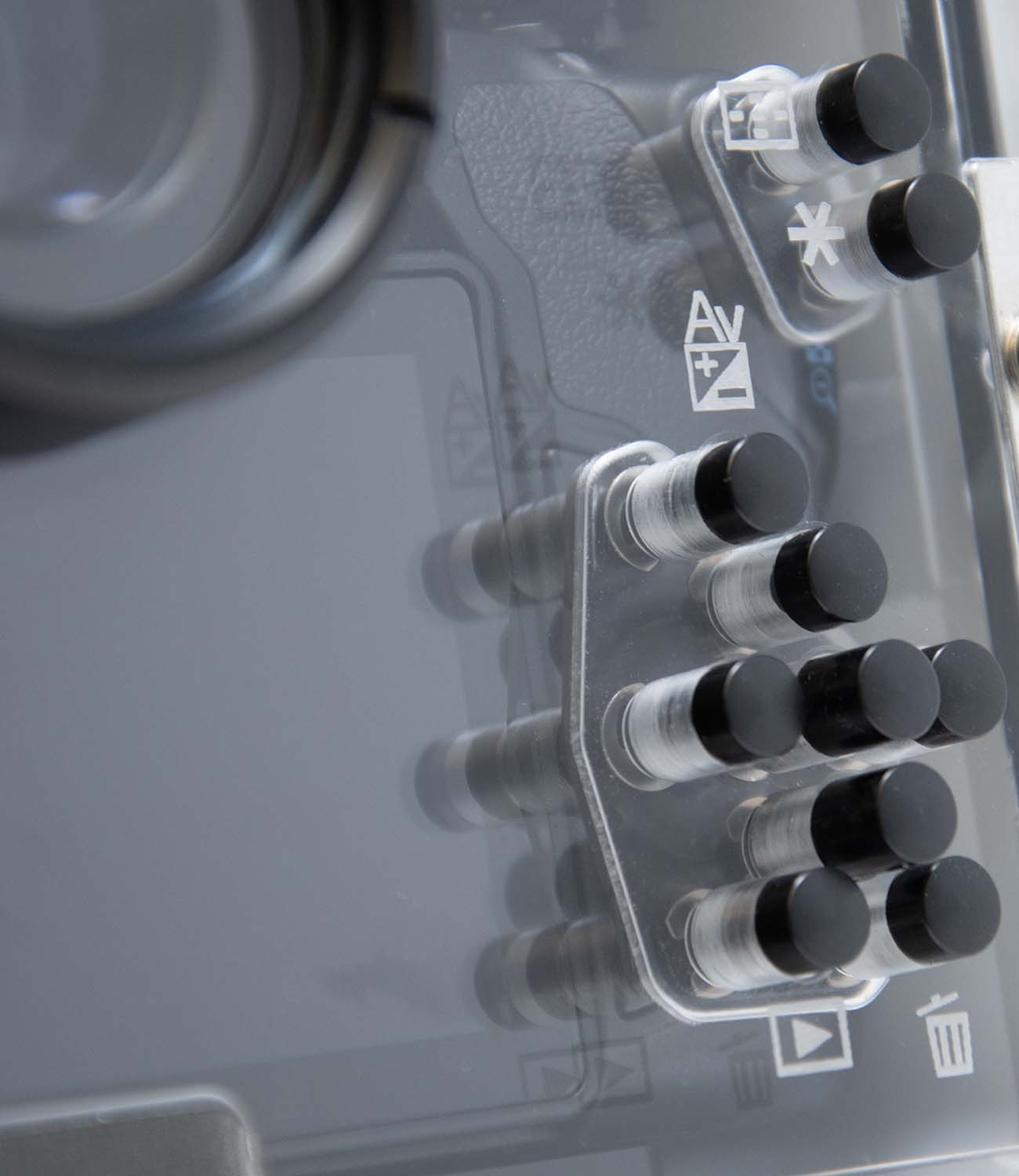 100% Clear Back
See that your camera is dry inside
Specifications
The best value in underwater photography
Choose the correct port components on the lens you will be shooting. A compatible lens port is required for waterproof operation (sold separately)
View port chart
Controls
Controls are provided for every important camera function
Strobe Connector
Ikelite Bulkhead with Manual Hotshoe
Dimensions
7.5 x 5.9 x 6 in (191 x 150 x 152 mm)
Have questions?
We're here for you for every step along the way. Email ikelite@ikelite.com for help on gear selection, assembly, camera settings, and photo advice. We can even help you decide where to dive!
There is no greater assurance than being able to see your camera and o-ring seal through the back of the housing. Our signature open-groove design suspends the rear o-ring in a natural position that is easier to maintain and more reliable than forcing the o-ring into a channel. Once the housing is closed you can see the o-ring form a solid, waterproof seal.

We recommend adding the optional Vacuum Kit with 1/2" Valve # 47012 to pull a vacuum on the housing and check for leaks prior to entering the water.
Our specially formulated ABS-PC blend housing is highly durable yet significantly lighter than aluminum. The light color keeps your camera cooler when shooting in warm, sunny environments.
Ikelite lens ports are the lightest on the market, yet robust and capable of standing up to rough surf.

We support a wide variety of lenses. Most popular zoom lenses and select focus rings can be engaged using simple gearing that puts adjustment right at your fingertips. Zoom and focus gears differ depending on which lens you are using.

Lens ports and zoom gears sold separately. Refer to the appropriate port chart for compatibility information.
Use the camera's built-in Wi-Fi feature to download photos to another device without removing the camera from the housing. The Wi-Fi feature is only usable above water within close proximity to the connected device.
Unless otherwise noted, this housing does not accommodate the use of add-on grips, battery grips, eyepieces, LCD covers, or other accessories. 

Differences in lens and control placement prevent other camera models from being used in or adapted to this housing. We are not aware of any other models which may be used in or adapted to this housing.
Housing
Rear O-Ring # 0110 (installed)
Front O-Ring # 0132.36 (installed)
Waterproof bulkhead cap # 9104.7 (installed)
Silicone lubricant 1cc tube