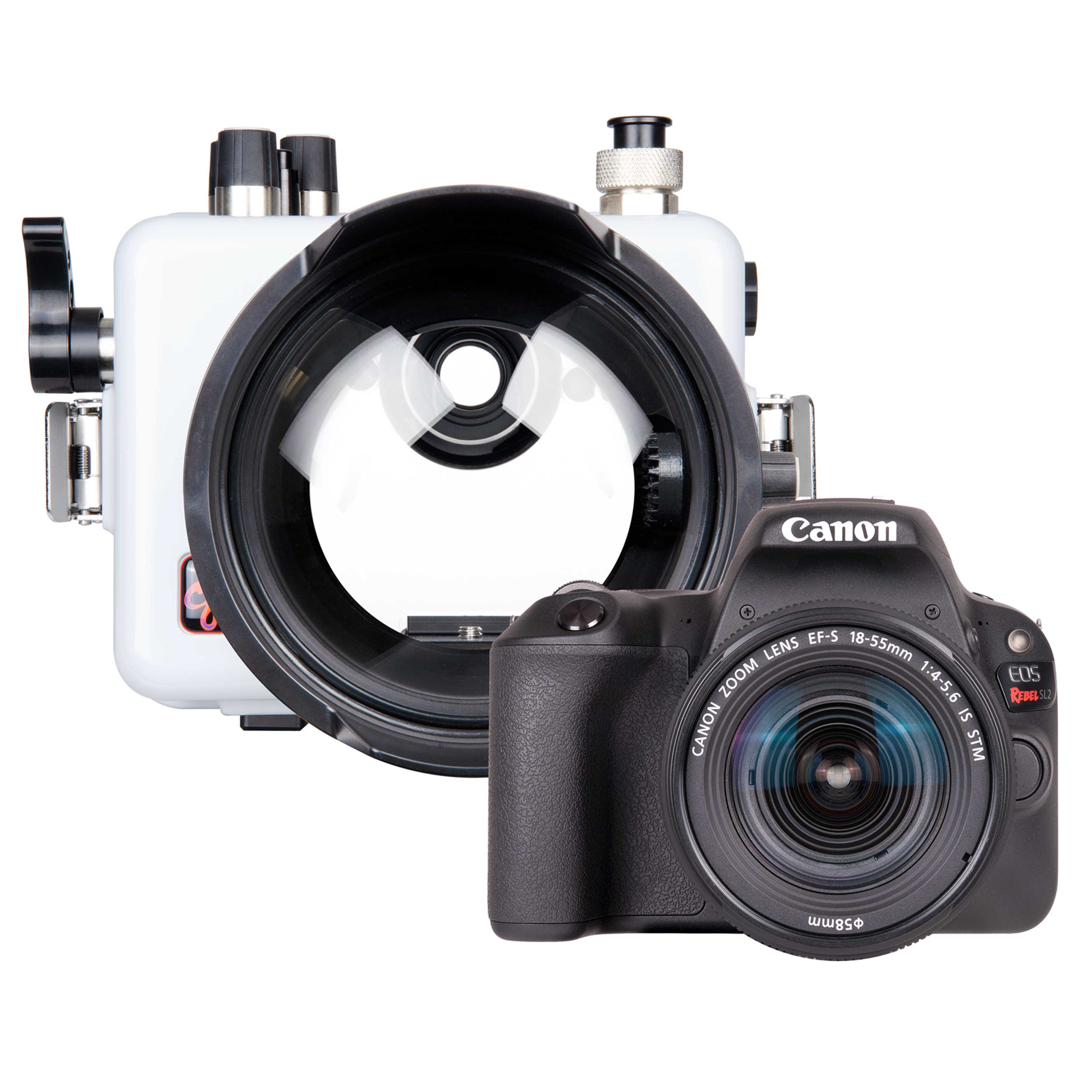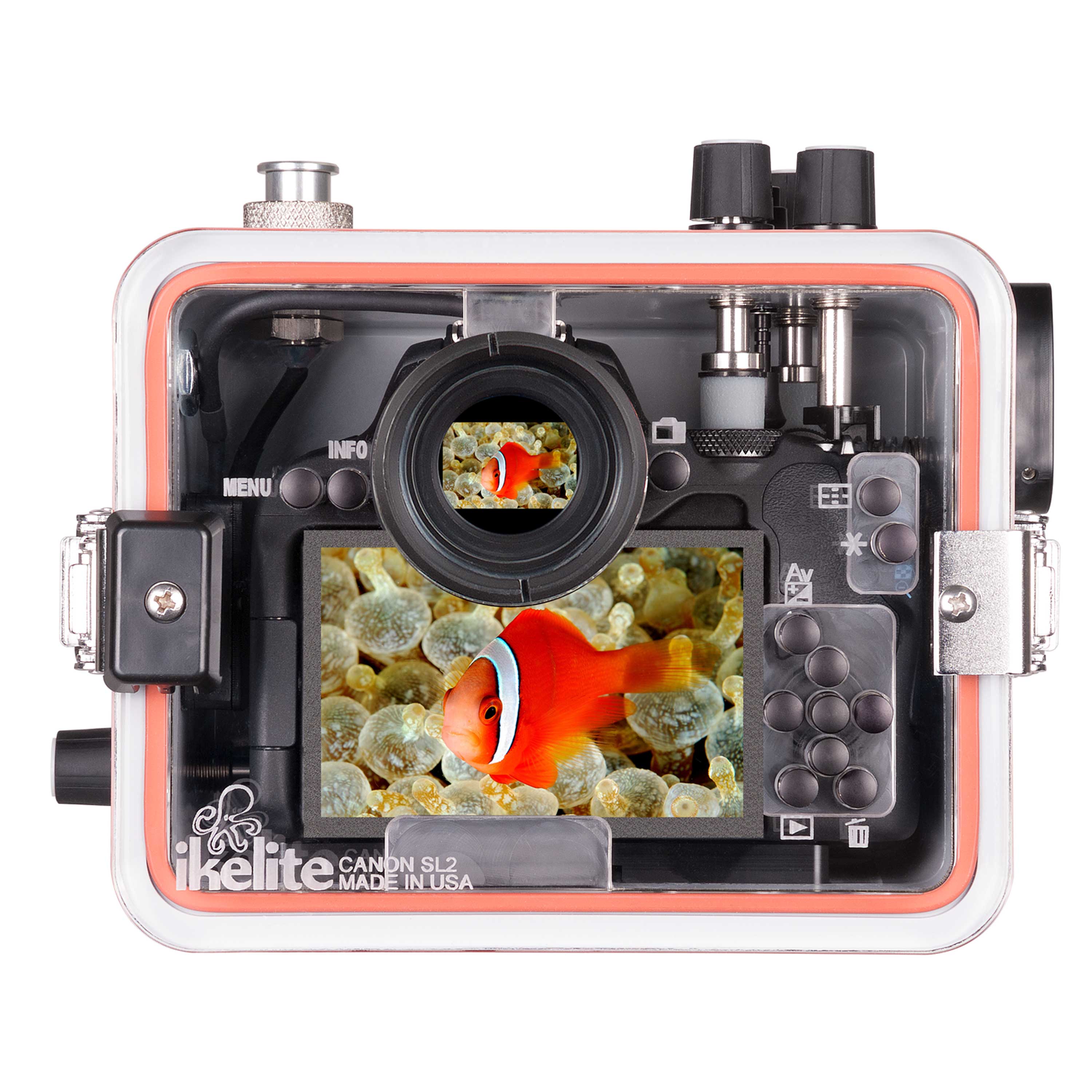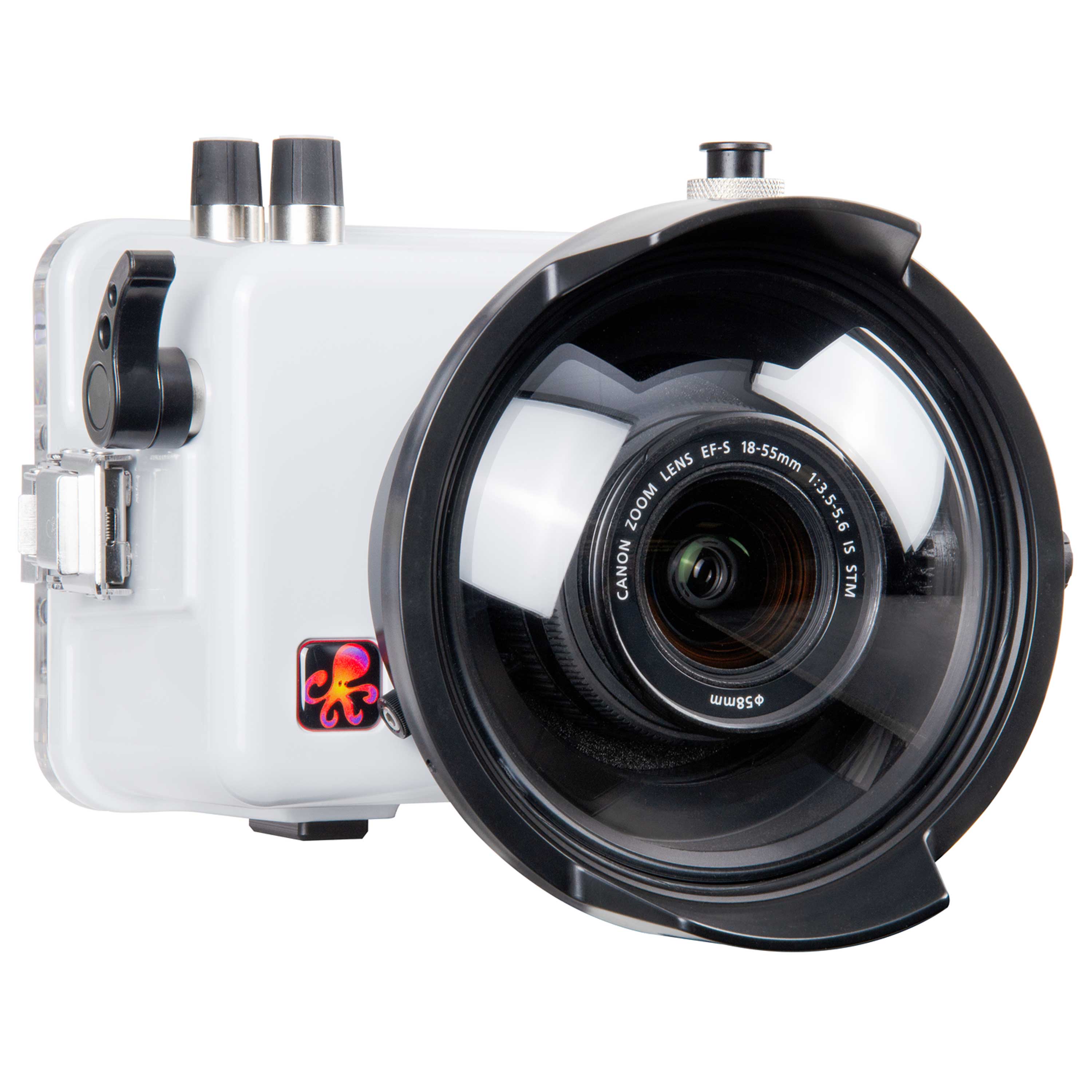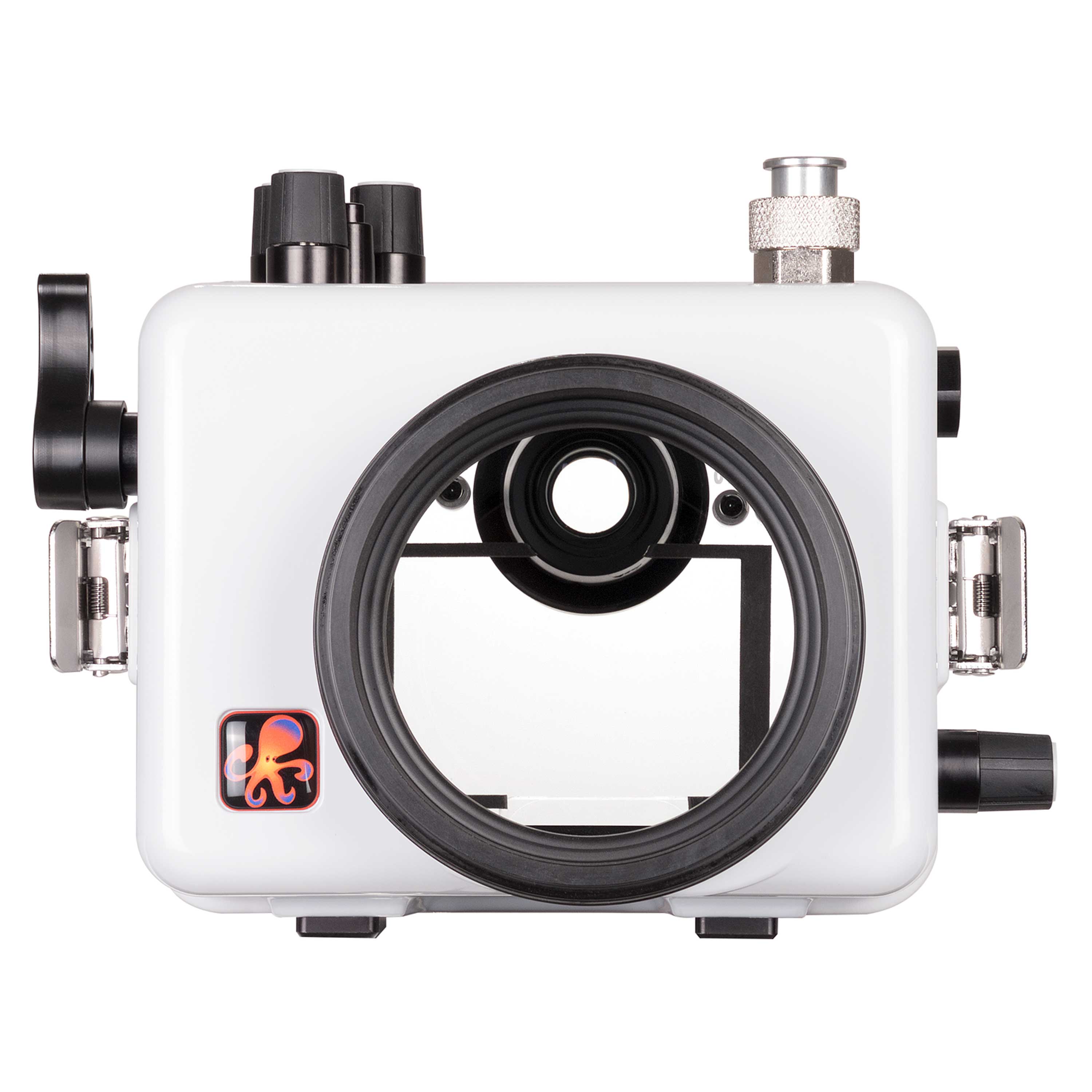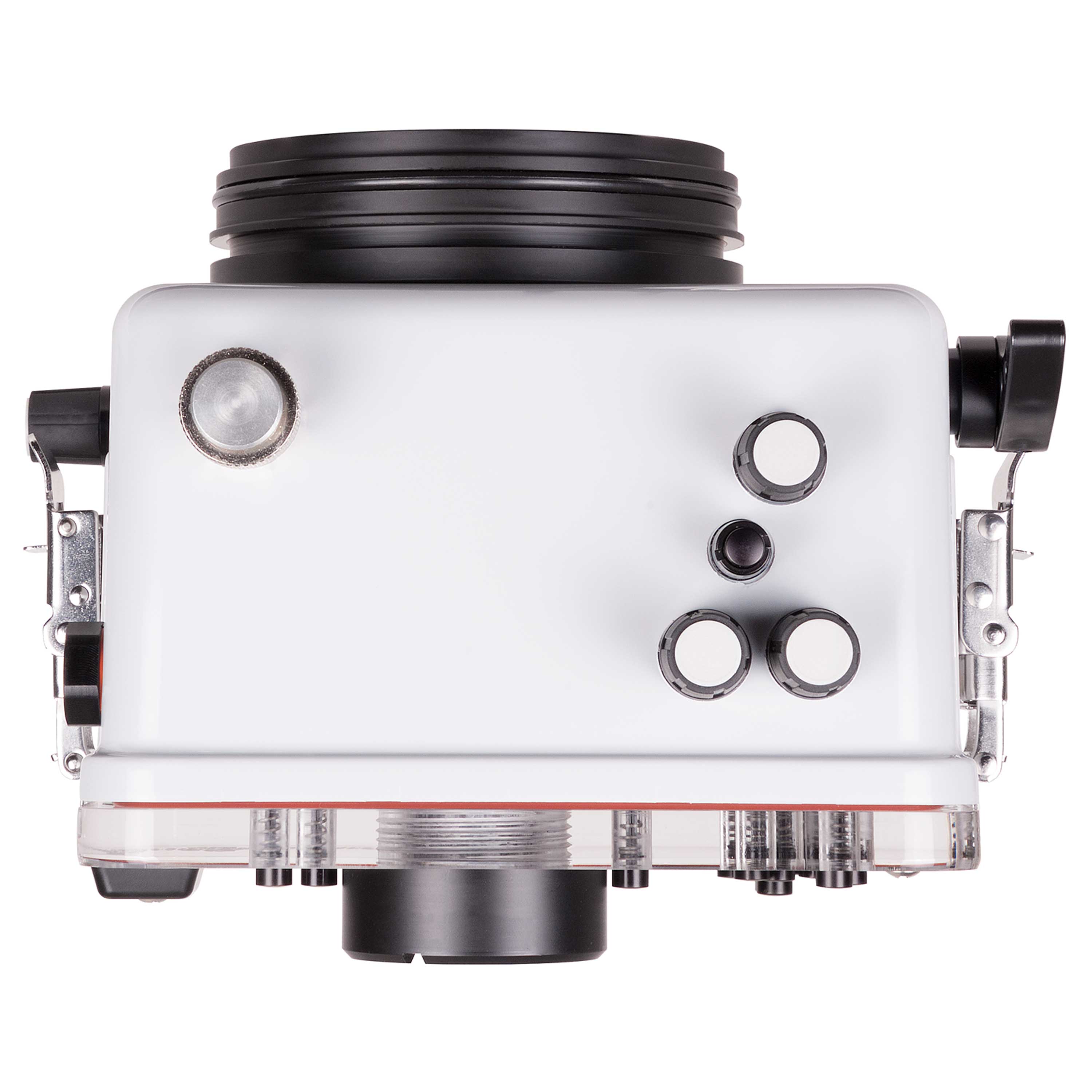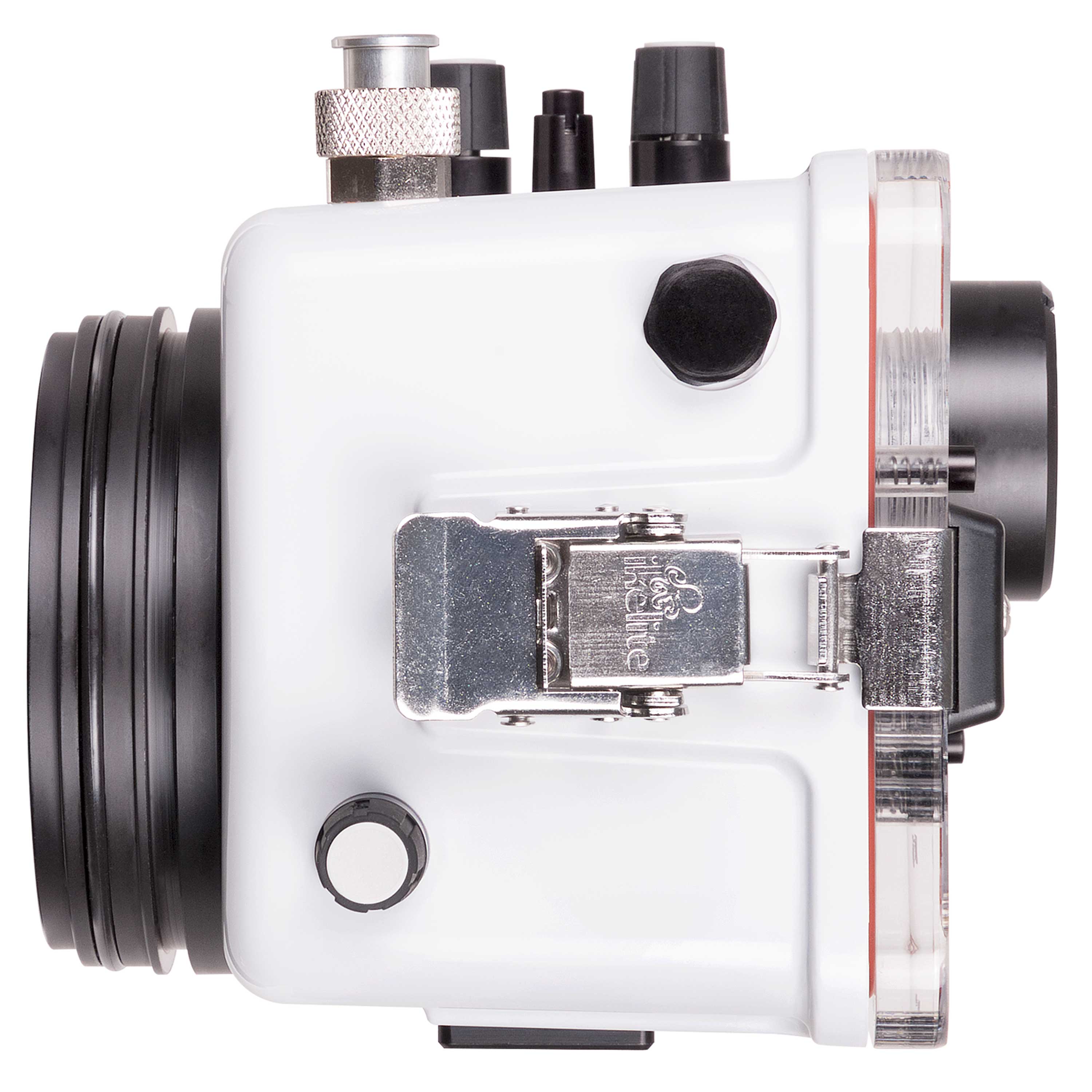 SKU: 6970.06
200DLM/C Underwater Housing and Canon Rebel SL2 Camera Kit
---
Looking for the complete package? This is it! Includes everything you need to start taking pictures under water... even the camera and lens! Optional Tray with Handle(s) and lighting accessories sold separately.
The 200D SL2 system is a great choice whether you're upgrading from an older camera, or downsizing from a larger system. We think this camera is the best combination of size, speed, image quality, and value. The SL2 is as small and light as a mirrorless camera, yet focuses as fast as a DSLR. It accepts all of the best Canon EF mount lenses without the need for an adapter. A 24 megapixel CMOS sensor and DIGIC 7 processor mean that you'll have prints worth hanging on the wall... or covering it!
ISO 100 • f/10 • 1/125 • Canon EF-S 18-55mm F4-5.6 IS STM • Dual DS161 strobes
ISO 100 • f/11 • 1/80 • Canon EF-S 18-55mm F4-5.6 IS STM • Dual DS161 strobes
ISO 100 • f/5.6 • 1/100 • Canon EF-S 18-55mm F4-5.6 IS STM • Dual DS161 strobes
Check out the full gallery taken with the Canon Rebel SL2 system
In the Box
200DLM/C Underwater Housing # 6970.05
Dome Port # 5516.15 (included with housing)
Zoom Gear # 5515.11(included with housing)
Canon EOS Rebel SL2 camera body
Canon EF-S 18-55mm f/4-5.6 IS STM lens
Canon battery with charger
Camera strap
USB interface cable
Specifications
200 ft (60m) depth rating
DLM Type C port mount
Controls for all important camera functions; controls are not provided for Diopter Adjustment Knob, Display Button, Wi-Fi Button, Depth-of-field Preview Button, and Flash Button
Ikelite flash bulkhead connector with built-in TTL circuitry
Two 1/4-20 threaded tray mounts with 3-inch (76mm) spacing
Slightly negative buoyancy in fresh water
Actual buoyancy varies depending on choice of lens and port
Weight 3 pounds (1.4 kg) not including port
Dimensions 7.5 x 5.9 x 6 in (191 x 150 x 152 mm) including projections
ABS-PC, acrylic, and acetyl construction
Documentation
IKELITE IS NOT AFFILIATED WITH OR AN AUTHORIZED DEALER OF ANY CAMERA COMPANY. THOSE OTHER COMPANY'S TRADEMARKS AND INTELLECTUAL PROPERTY IS OWNED BY THEM.