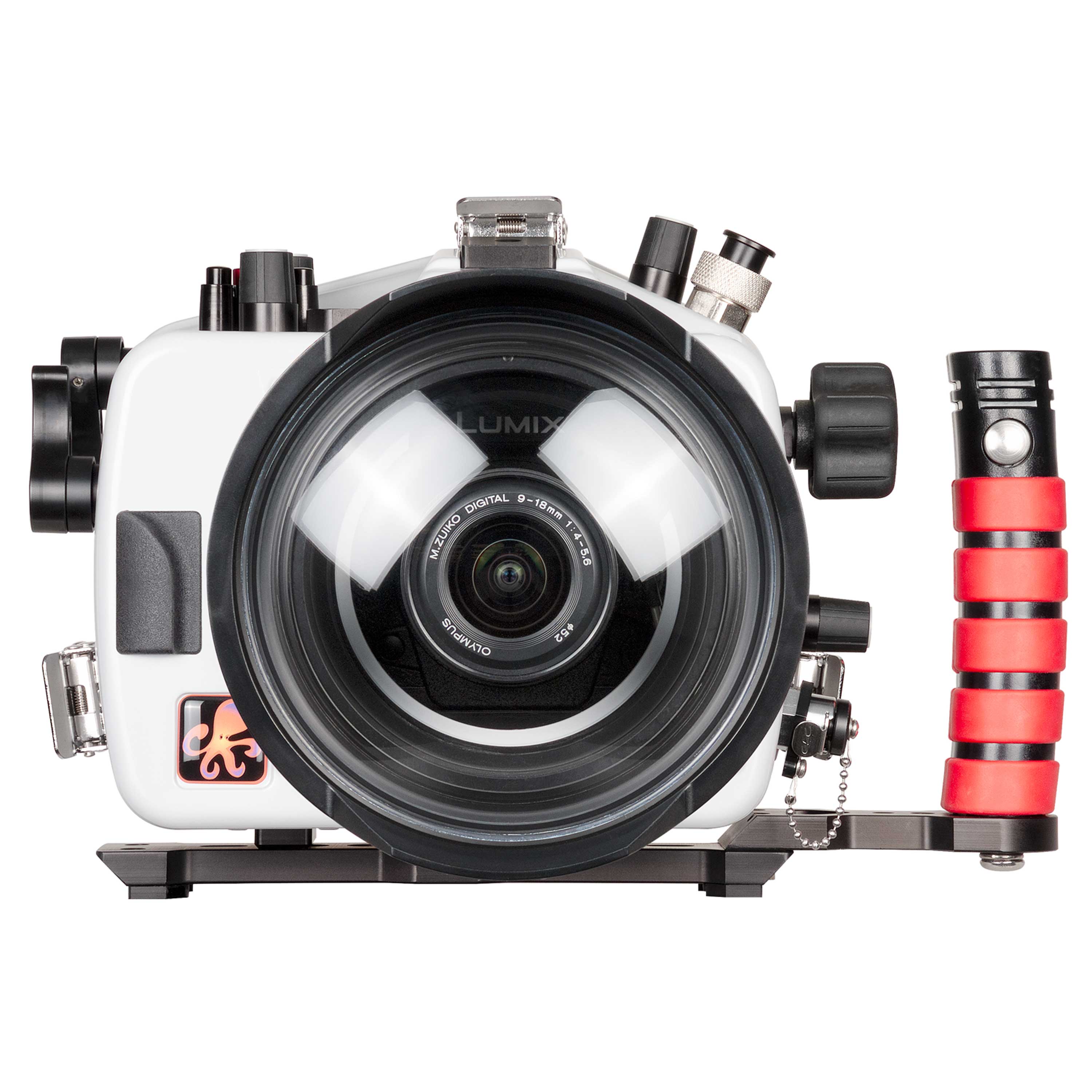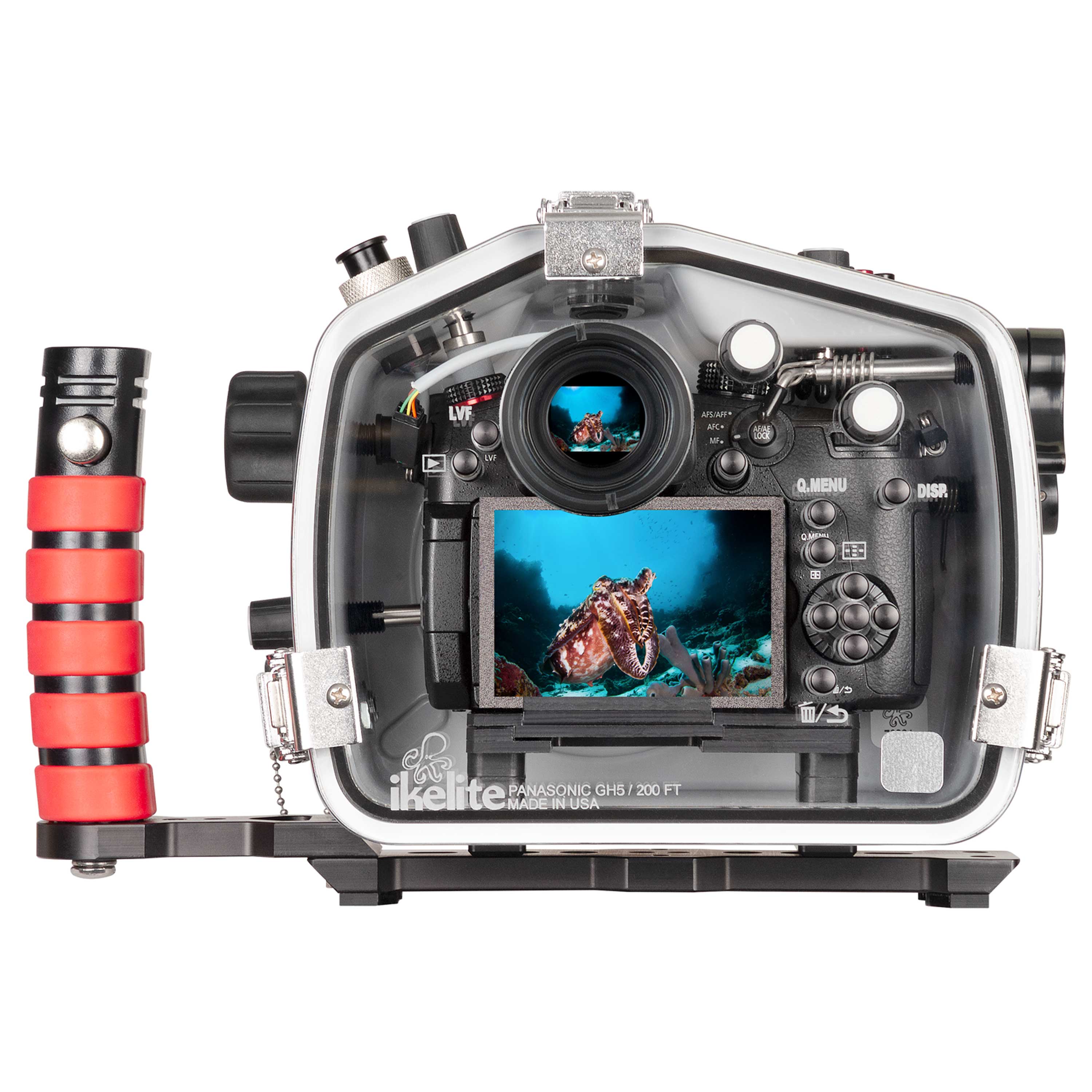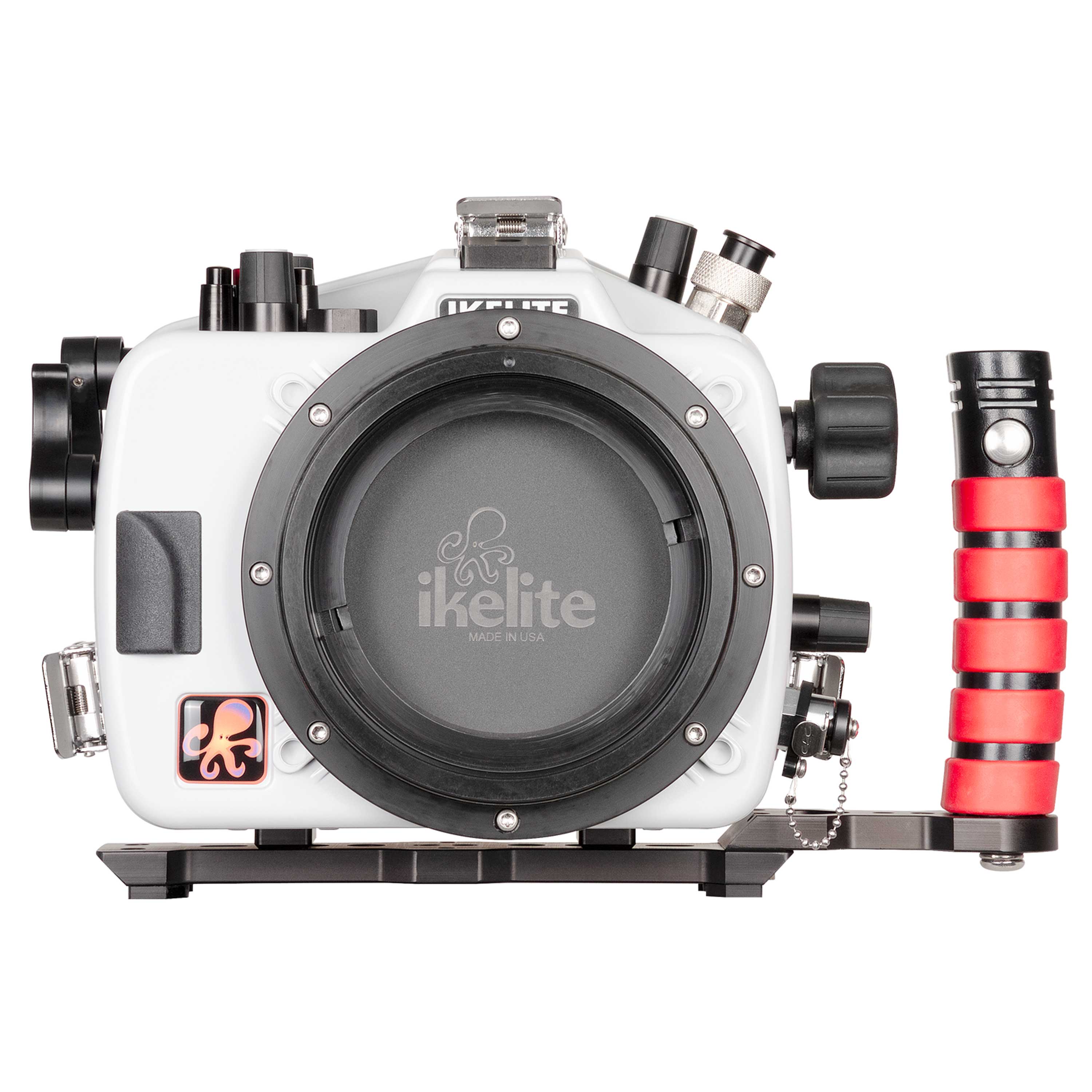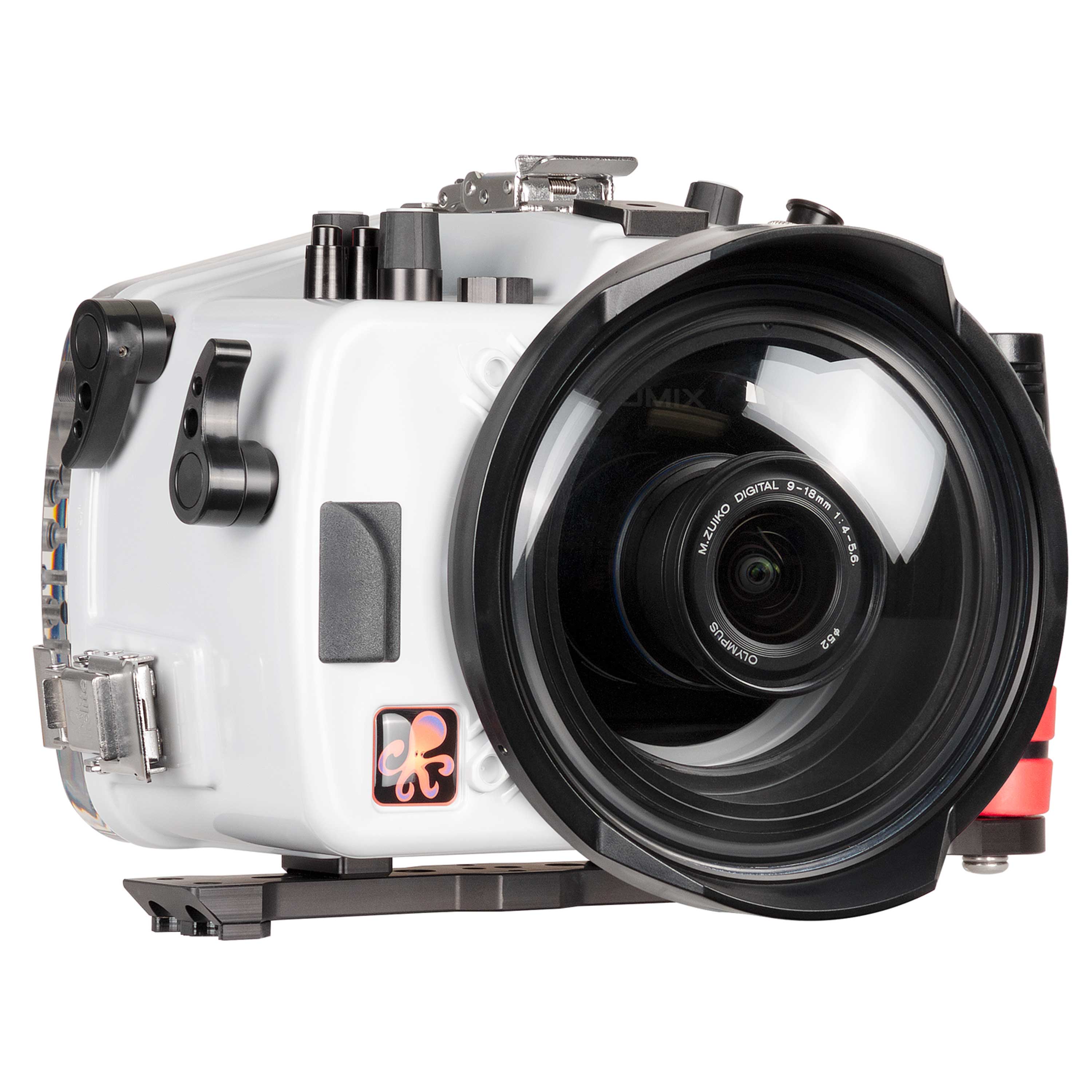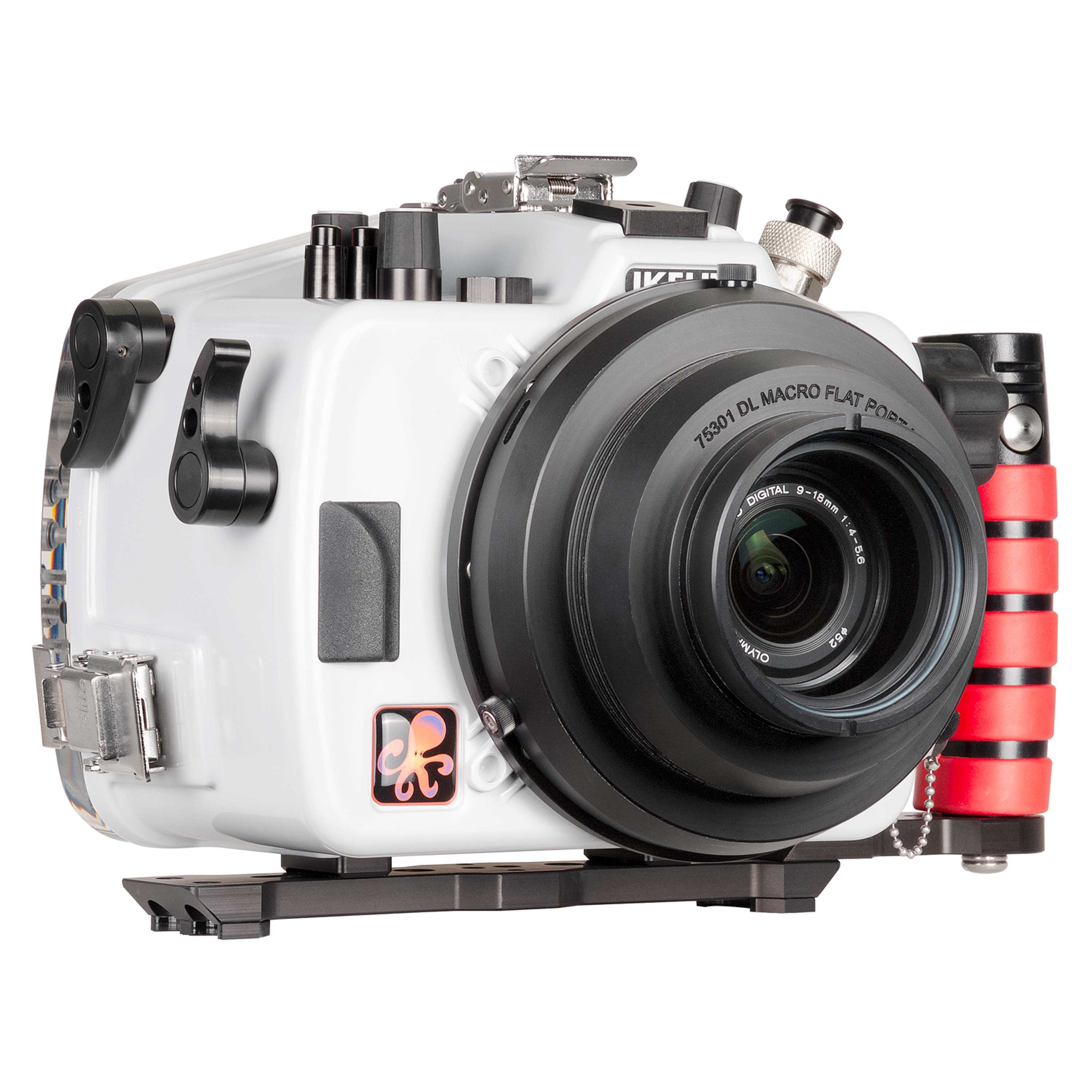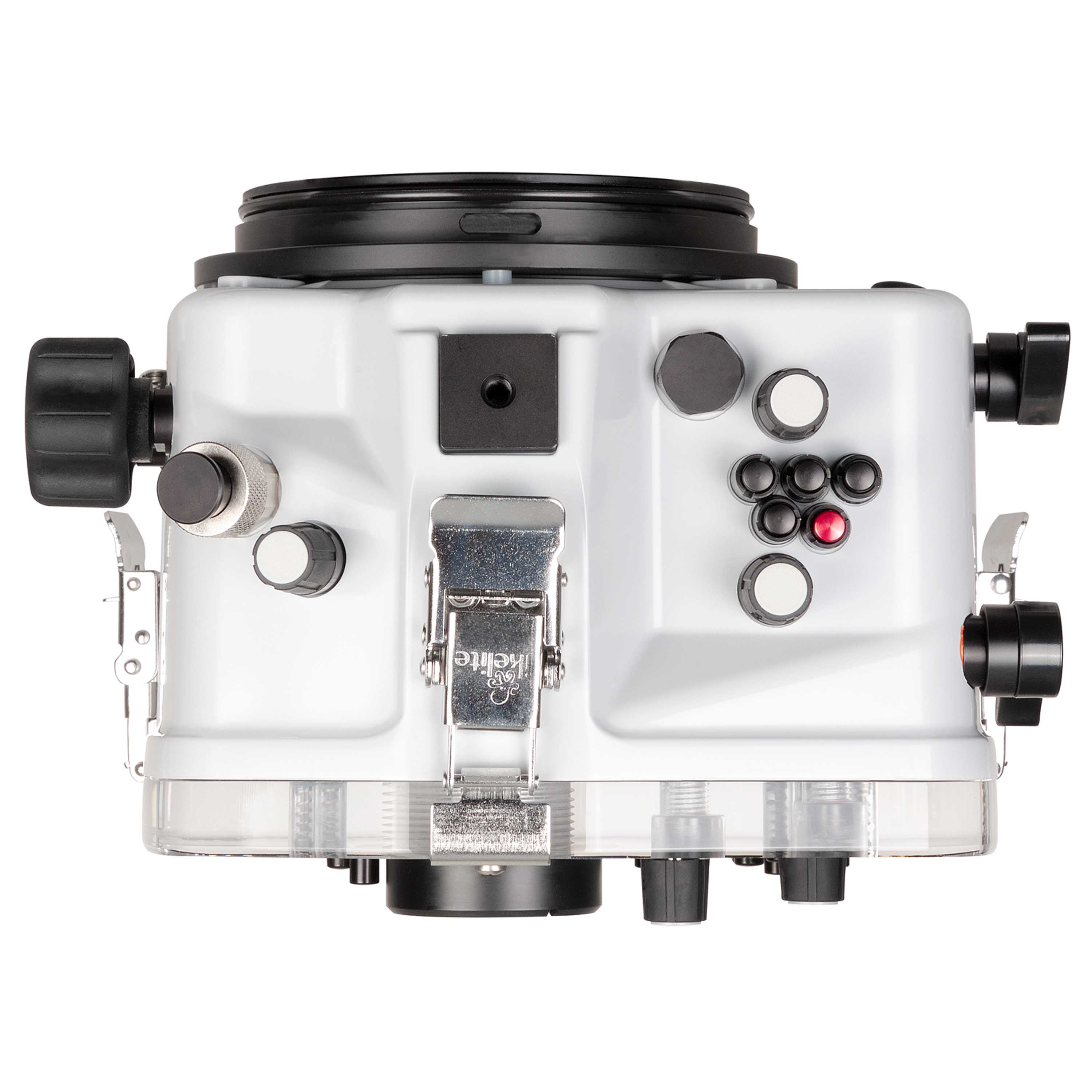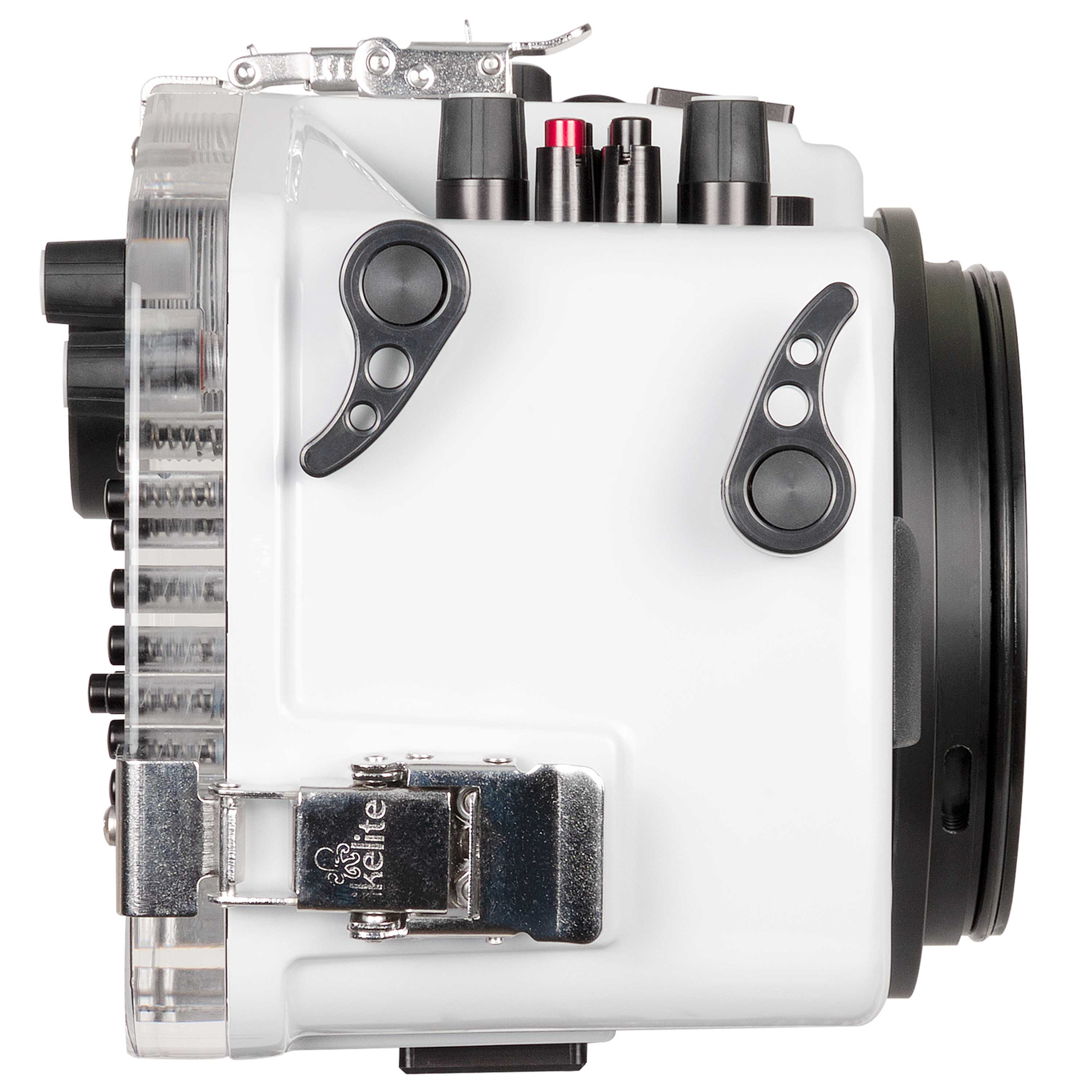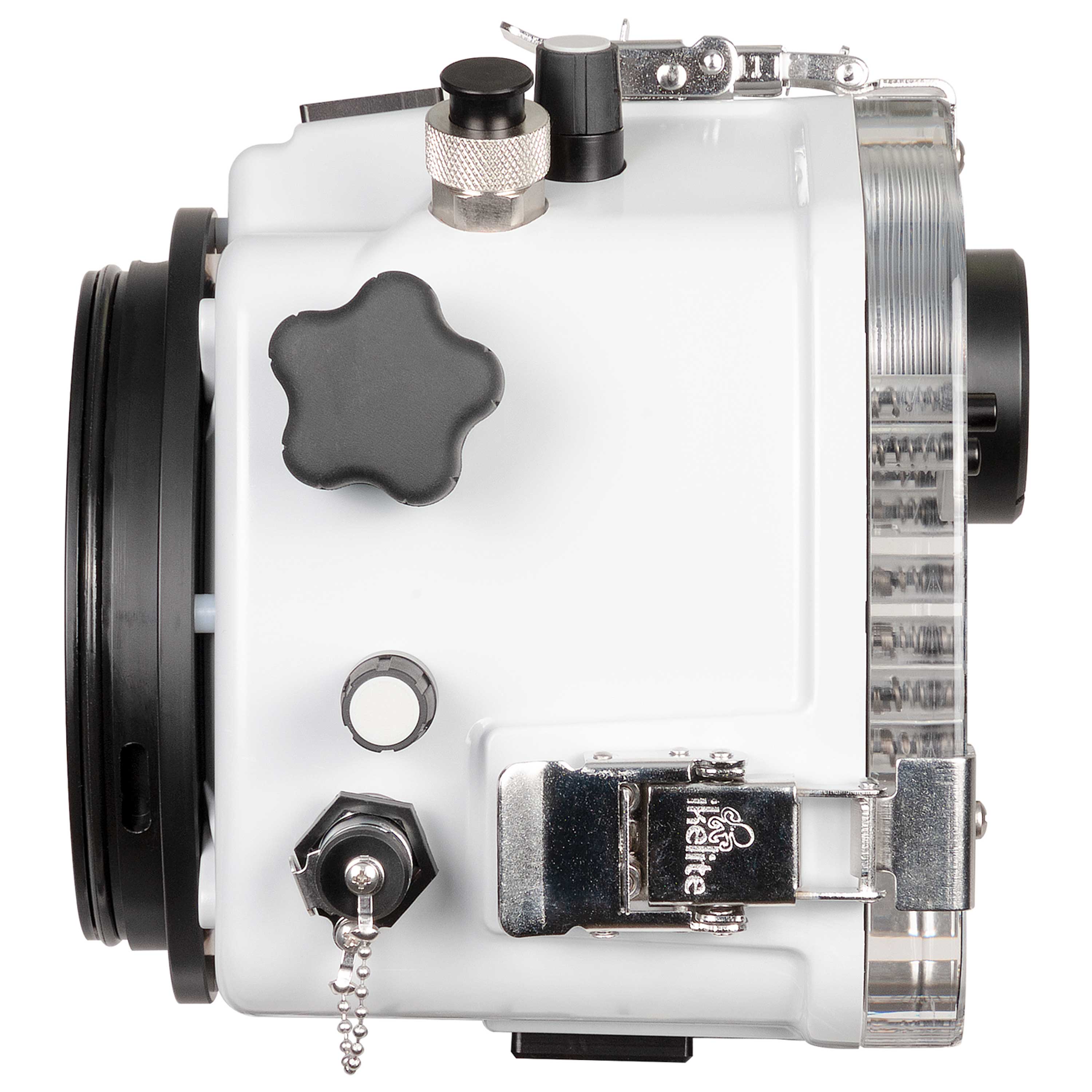 SKU: 71305
200DL Underwater Housing for Panasonic Lumix GH5, GH5S Mirrorless Micro Four-Thirds Cameras
---
This housing has been discontinued and replaced with the newer 200DL Underwater Housing for Panasonic GH5, GH5S, GH5 II. The 200DL Underwater Housing # 71305 is permanently out of production.
A full featured and durable waterproof housing for Panasonic Lumix GH5 and GH5S Mirrorless Micro Four-Thirds cameras. Suitable for scuba, snorkel, surf, pool, and any application in or around the water.
This housing requires the addition of a compatible DL Lens Port for waterproof operation. Lens Port not included.

Key Features
200' (60m) depth rating
Perfect for any wet environment including surf, dive, and pool use
Supremely functional for maximum creative control—access is provided for all important camera functions
The new Dry Lock (DL) Port System gives added security at the surface of the water and accommodates large diameter lenses
Extra-large, soft touch zoom knob; Zoom is accessible for many lenses using our unique universal zoom gear system
Vacuum valve included; Test your system after assembly prior to entering the water; Pump sold separately
Included Ikelite ICS-5 bulkhead connector with manual hotshoe for reliable electrical triggering of underwater strobes; Optional TTL circuitry provides automatic exposure with compatible Ikelite DS strobes
Control symbols are laser etched into the back and will never fade or rub off
Quick install camera mount plate does not need to be removed for battery or memory card access
One spare 1/2-20 threaded accessory port locations on the front of the housing for the addition of optional accessories
Includes a balanced aluminum base with left-hand quick release handle; Right-hand handle sold separately
Signature open-groove design suspends the rear o-ring in a natural position that is easier to maintain and more reliable than forcing the o-ring into a channel
ABS-PC construction is fundamentally corrosion-resistant
Made in the USA; Individually inspected for fit and water pressure tested to depth
2 year limited warranty
Red Sea video shot with the GH5 camera by Panasonic Lumix Ambassador Matt Jacobs.
TTL Exposure
Install optional Panasonic TTL Kit # 46032 for automatic TTL exposure with compatible Ikelite DS-model Strobes. Ikelite DS-model strobes may be used with this system without the Panasonic TTL Kit installed, but will not provide TTL exposure.
Non-Ikelite Strobes
SEA&SEA, INON, and Nikonos strobes with an electrical connection can be triggered in manual exposure modes using an electrical sync cord. Strobes without an electrical sync cord connection cannot be attached to this system unless slaved off of a hard-wired strobe.
Ikelite Non-Digital Strobes
Older non-digital strobes featuring an ICS-5 electrical sync cord bulkhead can be used with this system in manual exposure modes.
Fiber Optic
Fiber optic only strobes are not compatible with this installation. An external strobe must be connected by electrical sync cord.
Remote Triggering
Strobes with remote slave capabilities may be triggered off of a flash attached to the housing by electrical sync cord. Ikelite DS strobes support remote triggering using the Optical Slave Converter # 4405 or the Water Wizard system (manufactured and sold by Aquatica).
Compatibility
This housing is only compatible with the Panasonic Lumix GH5 and GH5S Mirrorless Cameras as shipped by the manufacturer. Unless otherwise noted, this housing does not accommodate the use of add-on grips, battery grips, eyepieces, LCD covers, or other accessories.
Differences in lens and control placement prevent other DSLR models from being used in this housing. We are not aware of any other models which may be used in or adapted to this particular housing.
The GH5 camera body is not compatible in older housings for Panasonic Lumix GH3/GH4 cameras.
FL Port Conversion
This housing comes standard with the new Dry Lock (DL) port mount. Ports designed for our Four Lock (FL) or Two Lock DSLR housings are not compatible with this system. This housing can be converted by the user to the FL system by removing the DL mount and adding four # 9072.24 port locks.
The DL mount is not designed to be removed and replaced repeatedly. Conversion back to the DL system at a later time requires return of the housing to Ikelite for re-installation and water pressure testing.
DL ports are considerably lighter weight than the comparable FL versions and support a more robust mount. The DL system is recommended for surf photography.
Specifications
200' (60m) depth rating
Compatible with DL system lens ports
Controls are provided for all important camera functions; Controls are not provided for Diopter Adjustment Control, Rear Control Dial, or Mode Dial Lock. Mode Dial must be un-locked prior to installation for use underwater
1/4-20 thread base mounts with 3.5" spacing
Near neutral buoyancy in fresh water
Actual buoyancy varies depending on choice of lens and port
5.1 lb (2.3 kg)
9.2 x 7.1 x 6.5" (234 x 180 x 165 mm)
2 year limited warranty
In the Box
Housing
Rear O-ring # 0132.61 (installed)
Front O-ring # 0132.45 (installed)
Zoom Gear Retainer # 75900 (installed)
Port Hole Cover # 0200.92 (installed)
Waterproof Bulkhead Cap # 9104.7 (installed)
Base with Left-Hand Quick Release Handle # 4077.67 (installed)
Tool for Zoom Gear Retainer # 0945.06
.050" Hex Key # 0945.11
1/16" Hex Key # 0945.16
Silicone Lubricant  1cc tube
Documentation