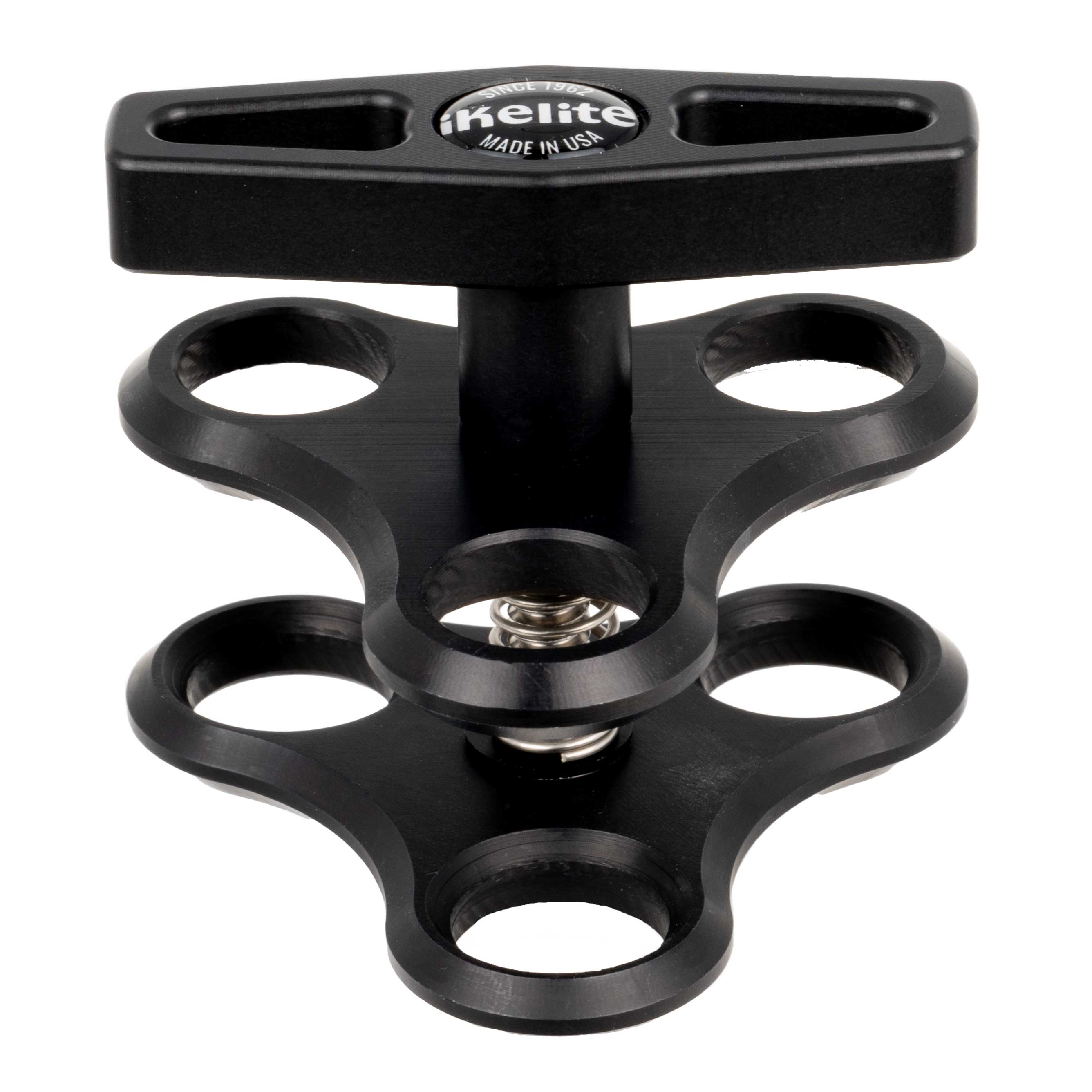 SKU: 4081.25
1-inch Triple Ball Clamp V2
The Accessory Clamp attaches three (3) 1-inch diameter balls. The base plate accepts the Ikelite Auxiliary Ball Mount for the attachment of additional lightweight accessories in the middle of your strobe arm. Perfect for adding a spare modeling light or video light. Plates are spring-loaded for easy assembly and breakdown of your arm system.
The 1-inch Ball Arm System Mark II features 1-inch ball components with a groove and o-ring to prevent slippage for improved holding power with less force. While underwater, clamps may be finger-tightened to keep lighting in place yet allow repositioning without loosening the clamp.
All parts are hard coat type III anodized for a long lasting, scratch resistant finish.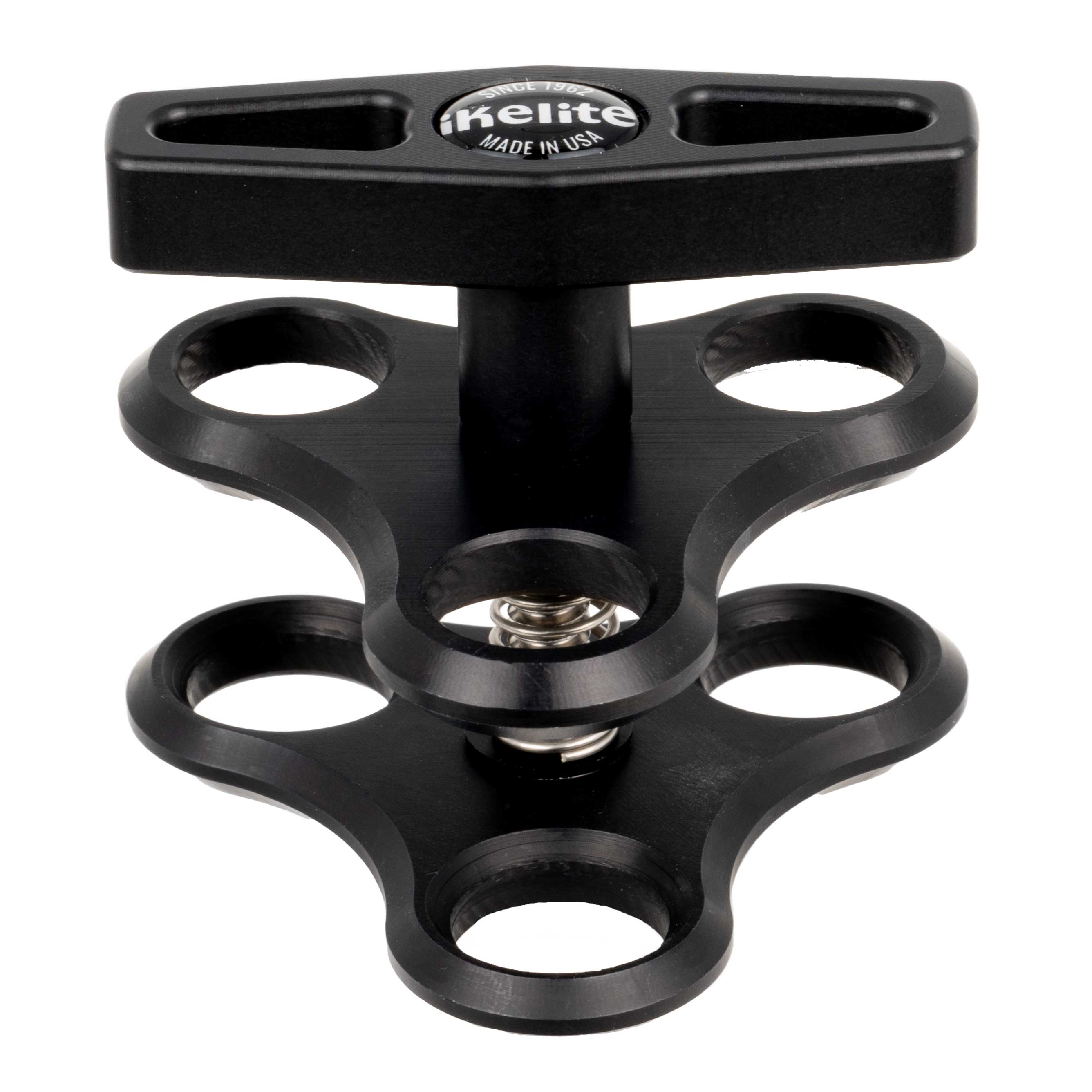 Have questions?
We're here for you for every step along the way. Email ikelite@ikelite.com for help on gear selection, assembly, camera settings, and photo advice. We can even help you decide where to dive!