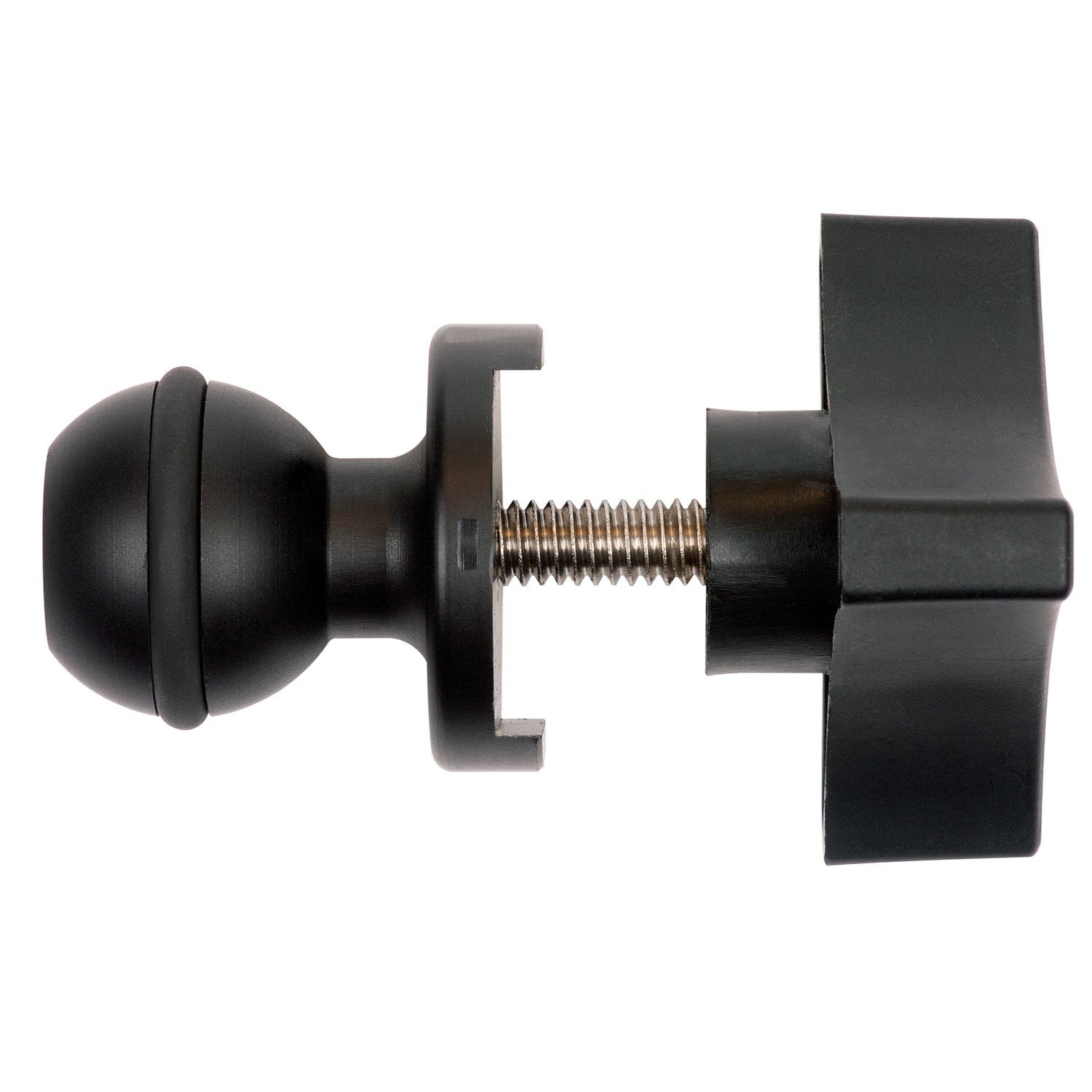 SKU: 4081.72
1-inch Sliding Ball Mount
Mounts to Ball Arm Mark II Extensions for the addition of a lightweight accessory in the middle of your arm system. A three-pronged wing nut provides adjustability to slide your accessory up and down the length of the arm to reposition lighting easily during your dive. Requires a Ball Arm Mark II Extension, sold separately.
The 1-inch Ball Arm System Mark II features 1-inch ball components with a groove and o-ring to prevent slippage for improved holding power with less force. While underwater, clamps may be finger-tightened to keep lighting in place yet allow repositioning without loosening the clamp.
All parts are hard coat type III anodized for a long lasting, scratch resistant finish.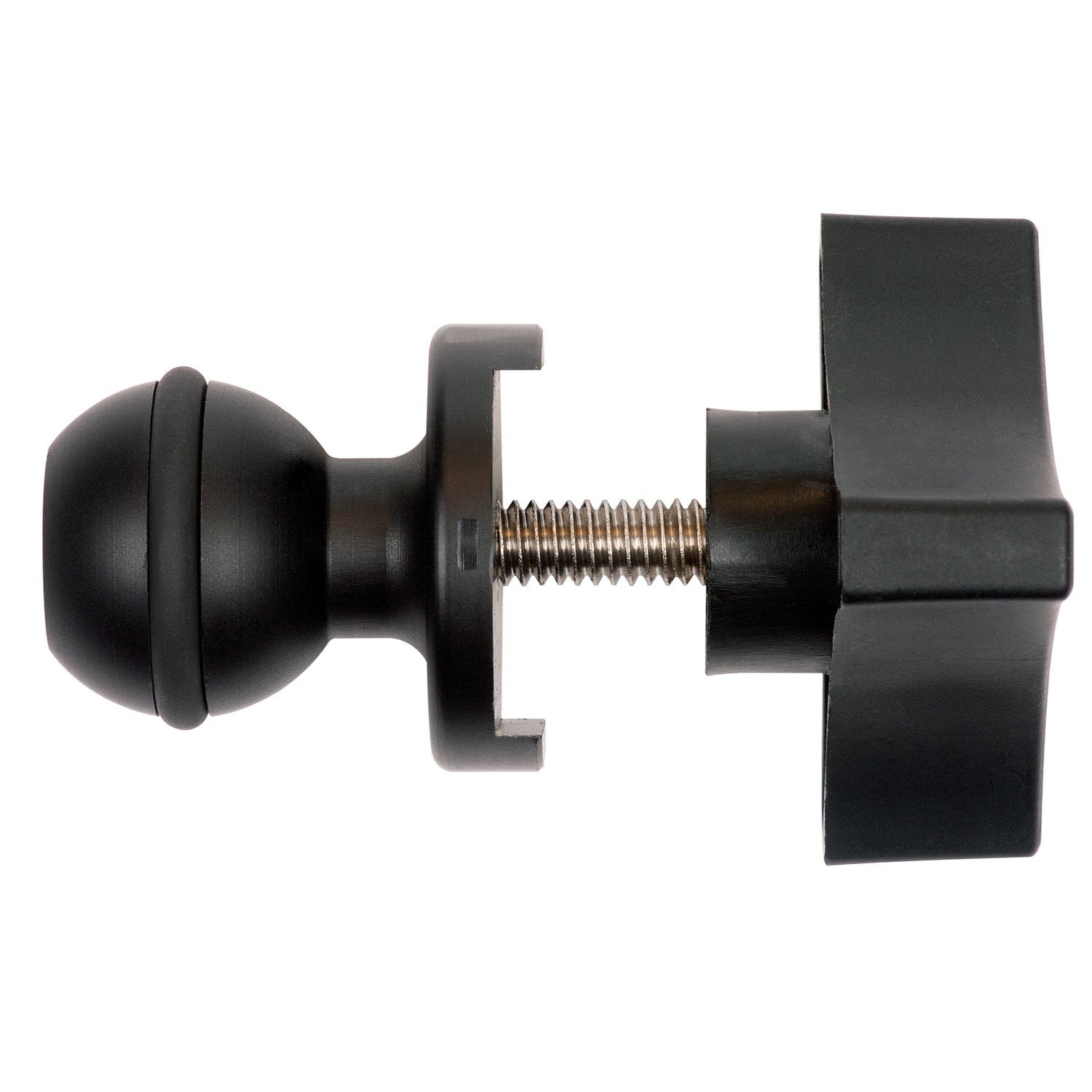 Have questions?
We're here for you for every step along the way. Email ikelite@ikelite.com for help on gear selection, assembly, camera settings, and photo advice. We can even help you decide where to dive!