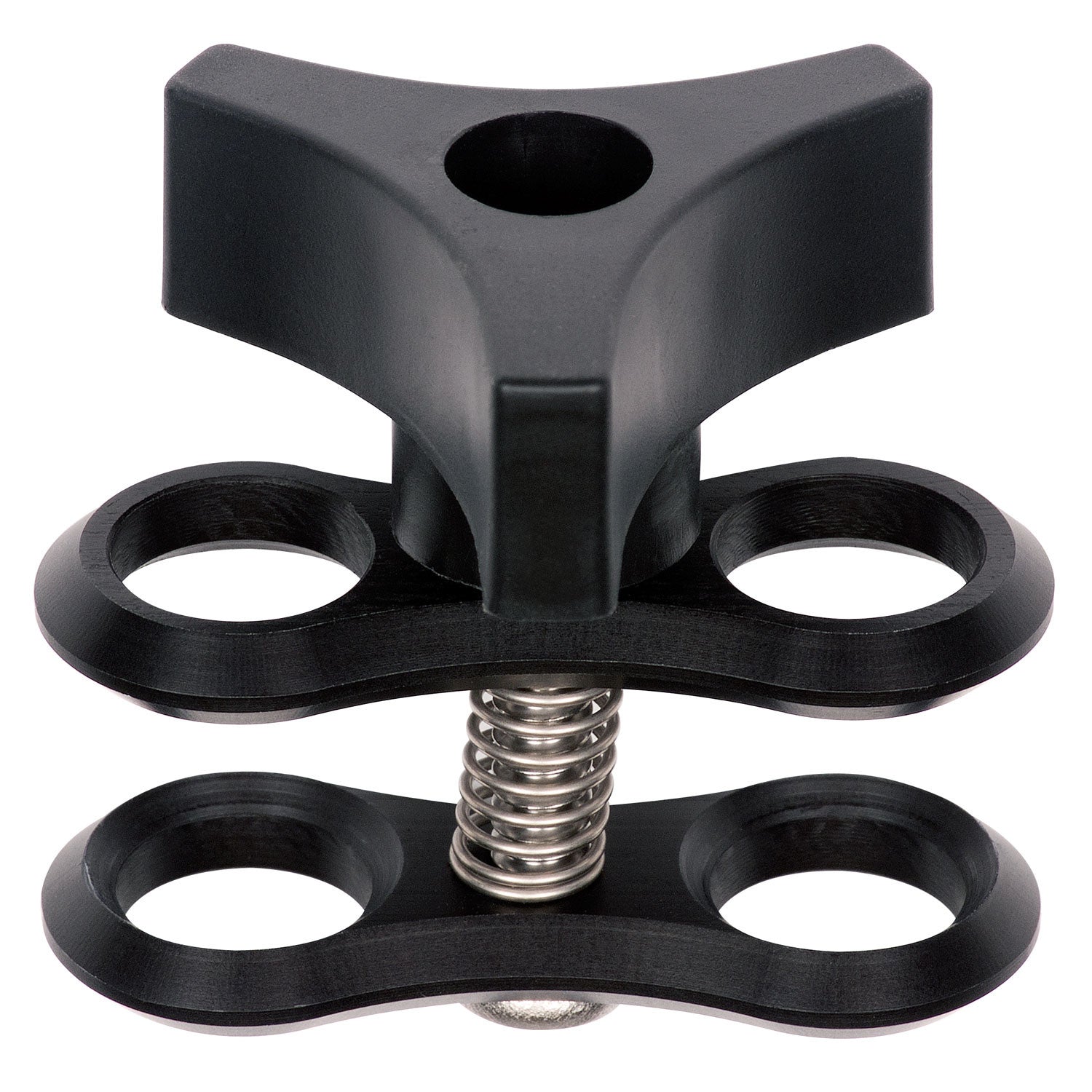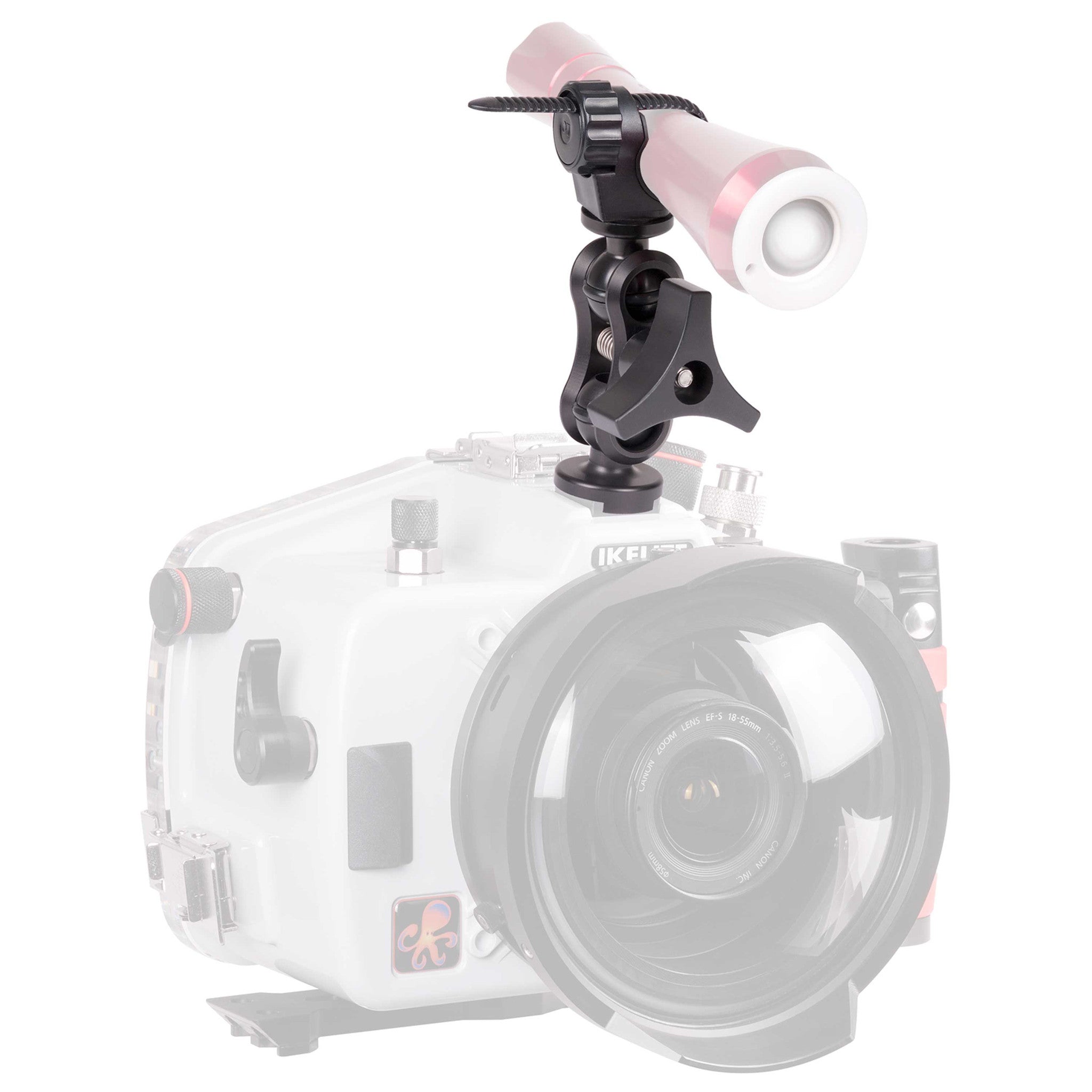 SKU: 4081.21
1-inch Ball Clamp for Lightweight Accessories
---
The Accessory Clamp attaches two (2) 1-inch diameter balls. In travel, every ounce counts so we reduced plate thickness and chose a light, three prong wing nut to reduce weight as compared to our Standard Clamp. The result is a lighter, maneuverable clamp with the perfect amount of holding power for small lights and accessories which weigh less than one pound. Plates are spring-loaded for easy assembly and breakdown of your arm system.
The 1-inch Ball Arm System Mark II features 1-inch ball components with a groove and o-ring to prevent slippage for improved holding power with less force. While underwater, clamps may be finger-tightened to keep lighting in place yet allow repositioning without loosening the clamp.
All parts are hard coat type III anodized for a long lasting, scratch resistant finish.