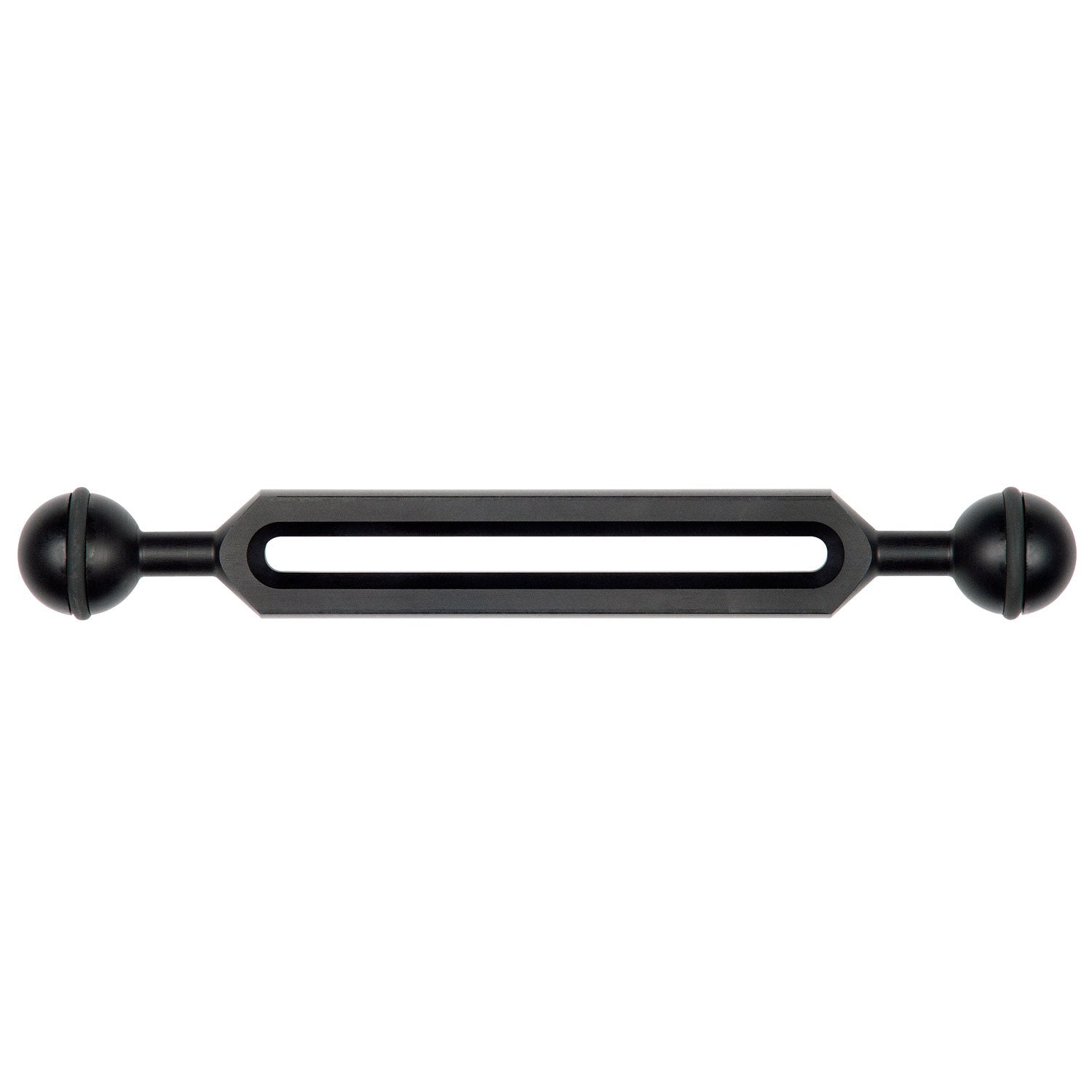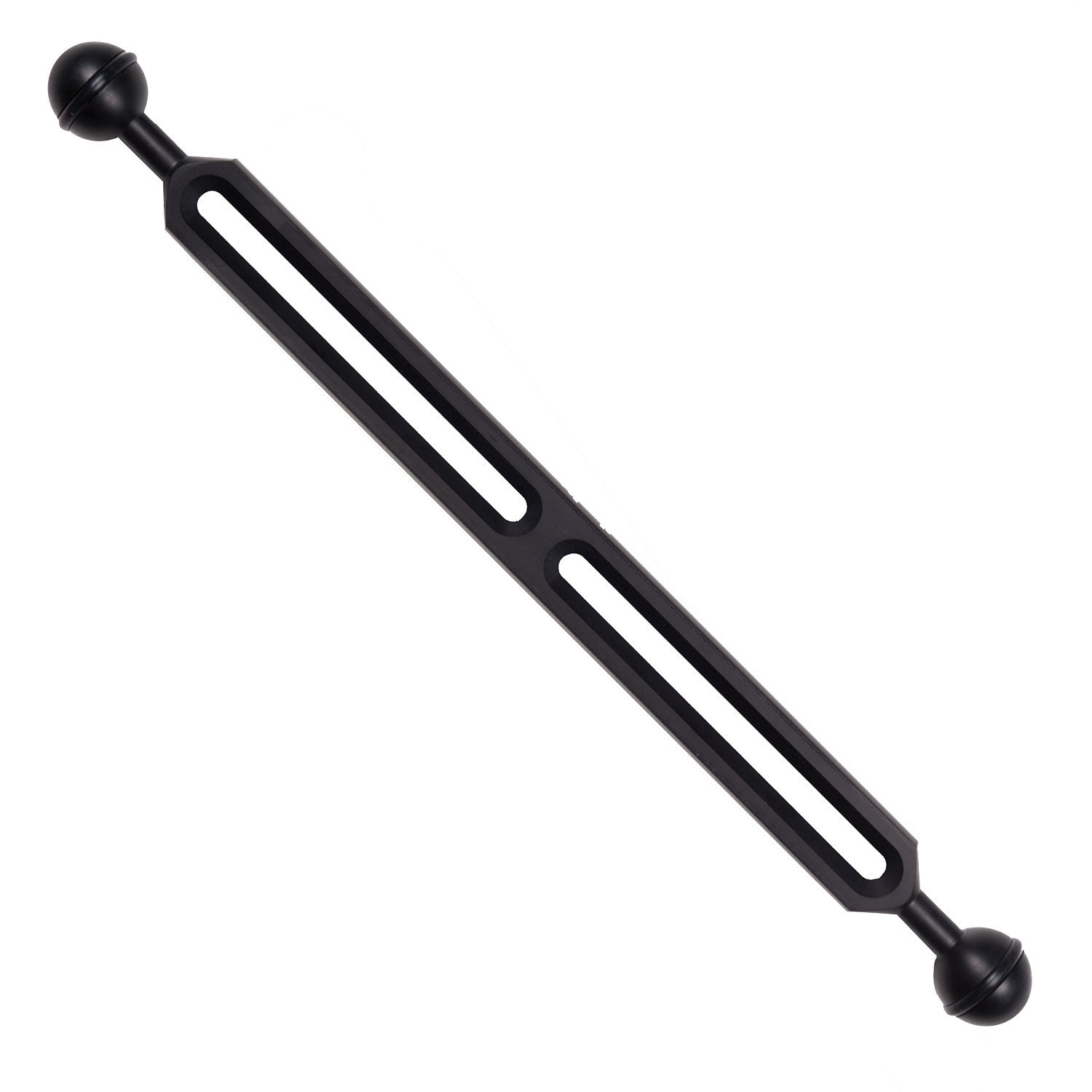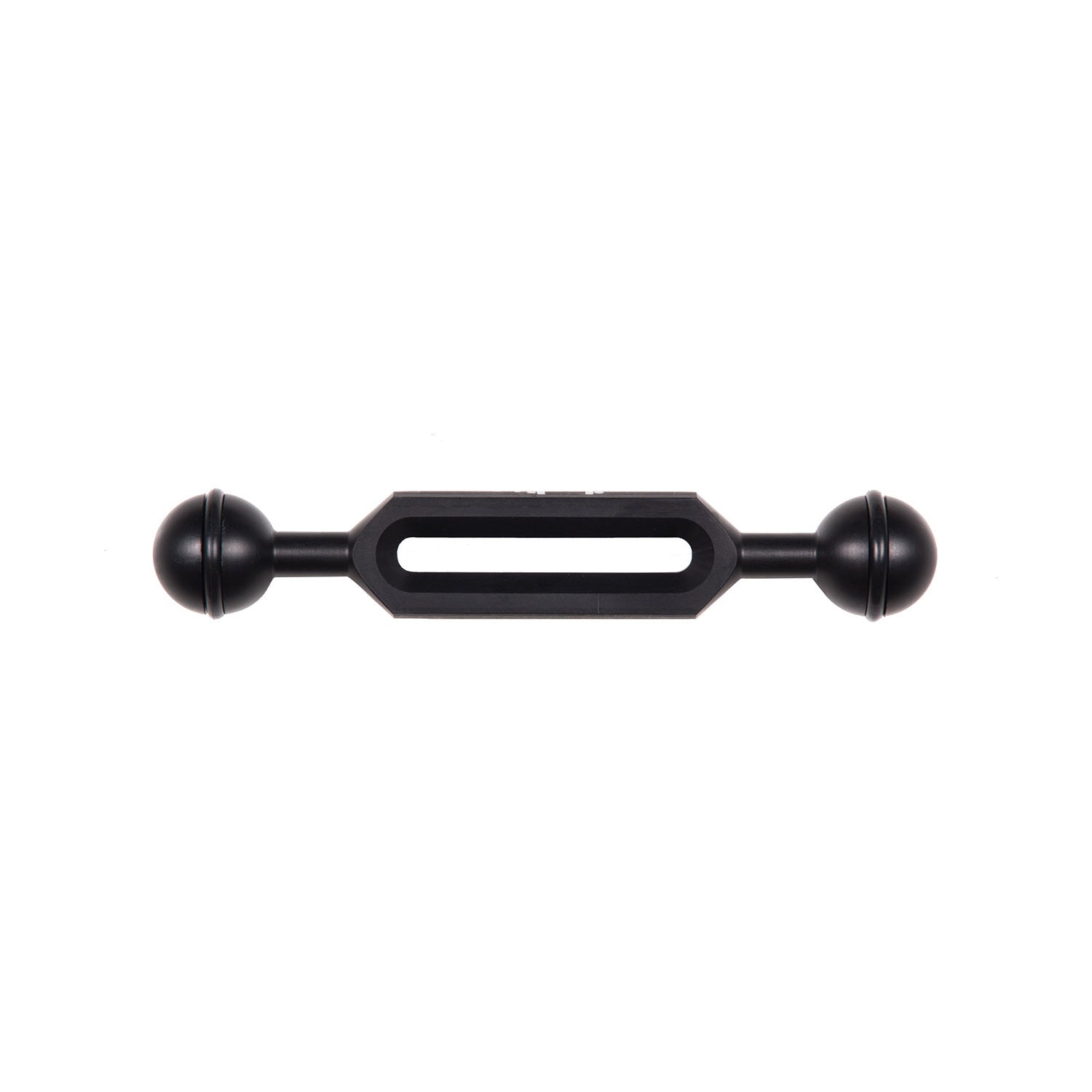 SKU:
1-inch Ball Arm Extension
A rigid anodized aluminum arm with balls at each end to extend your strobe or video light arm. Add an extension and clamp to your existing strobe arm for reduced backscatter and more creative lighting effects when shooting with a wide angle lens.
The slotted design allows for the attachment of a lightweight accessory in the middle of the extension. When used with our Sliding Ball Mount, the additional accessory is able to move up and down the length of the arm for quick repositioning during a dive.
The 1-inch Ball Arm System Mark II features 1-inch ball components with a groove and o-ring to prevent slippage for improved holding power with less force. While underwater, clamps may be finger-tightened to keep lighting in place yet allow repositioning without loosening the clamp.
All parts are hard coat type III anodized for a long lasting, scratch resistant finish.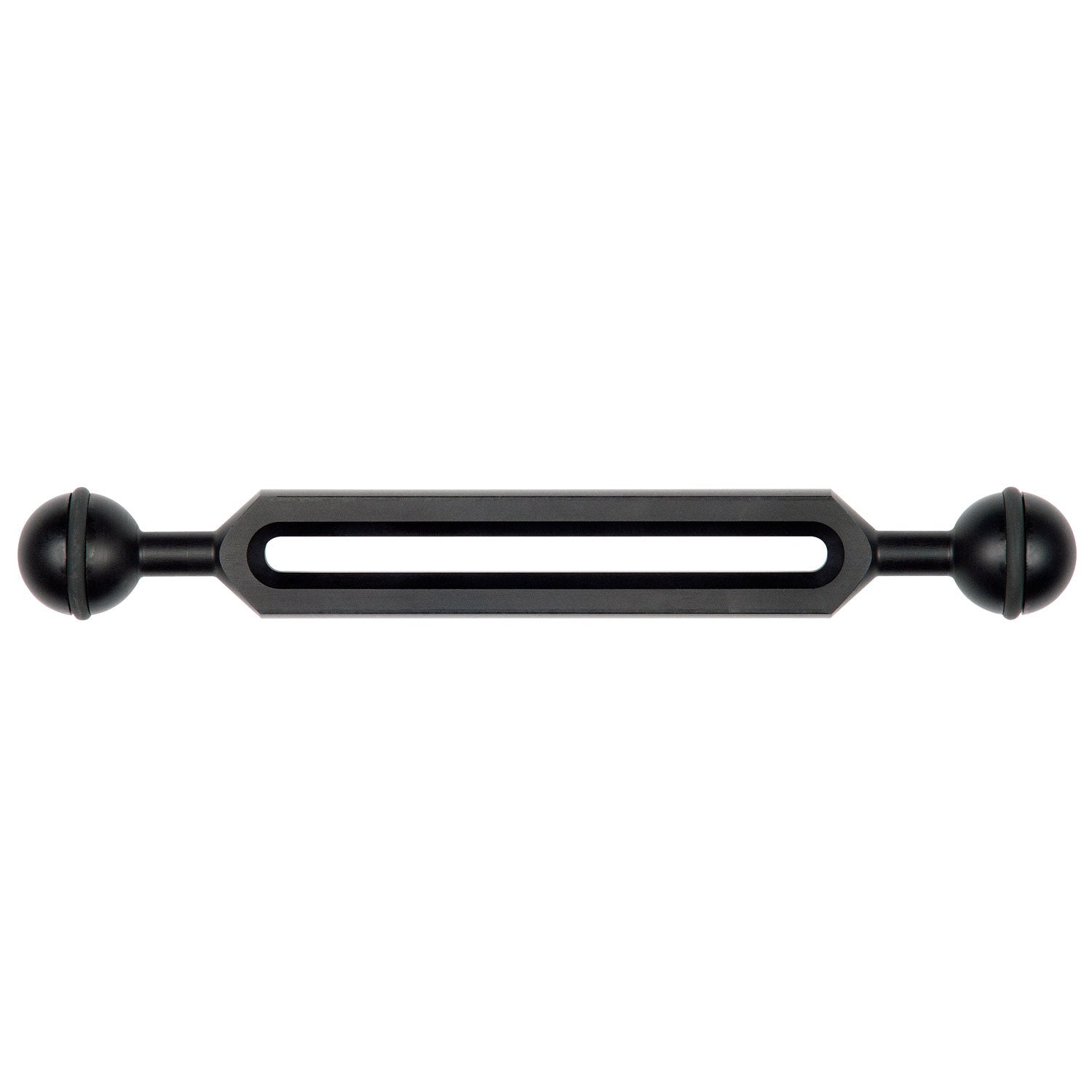 Have questions?
We're here for you for every step along the way. Email ikelite@ikelite.com for help on gear selection, assembly, camera settings, and photo advice. We can even help you decide where to dive!
Arm extension with o-rings