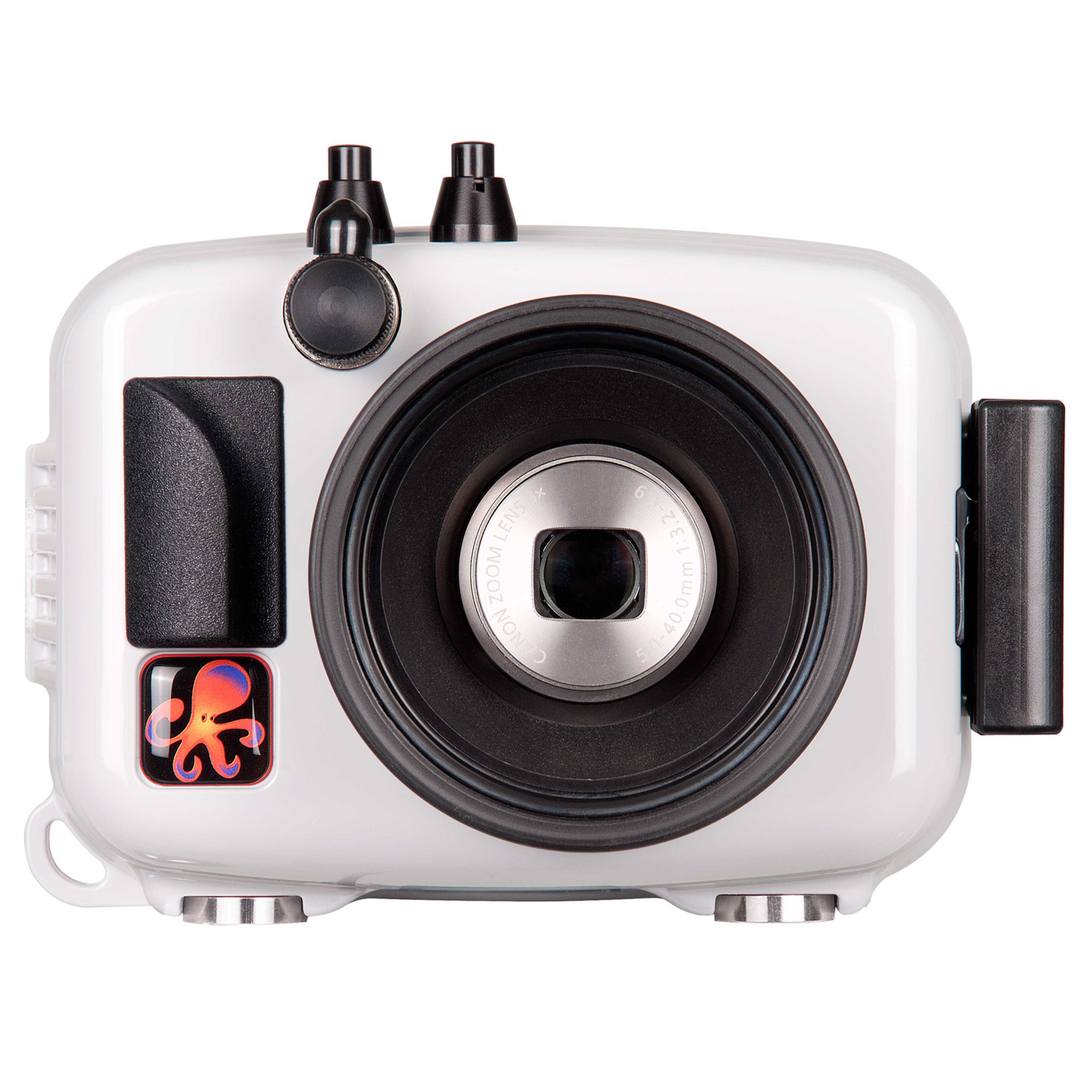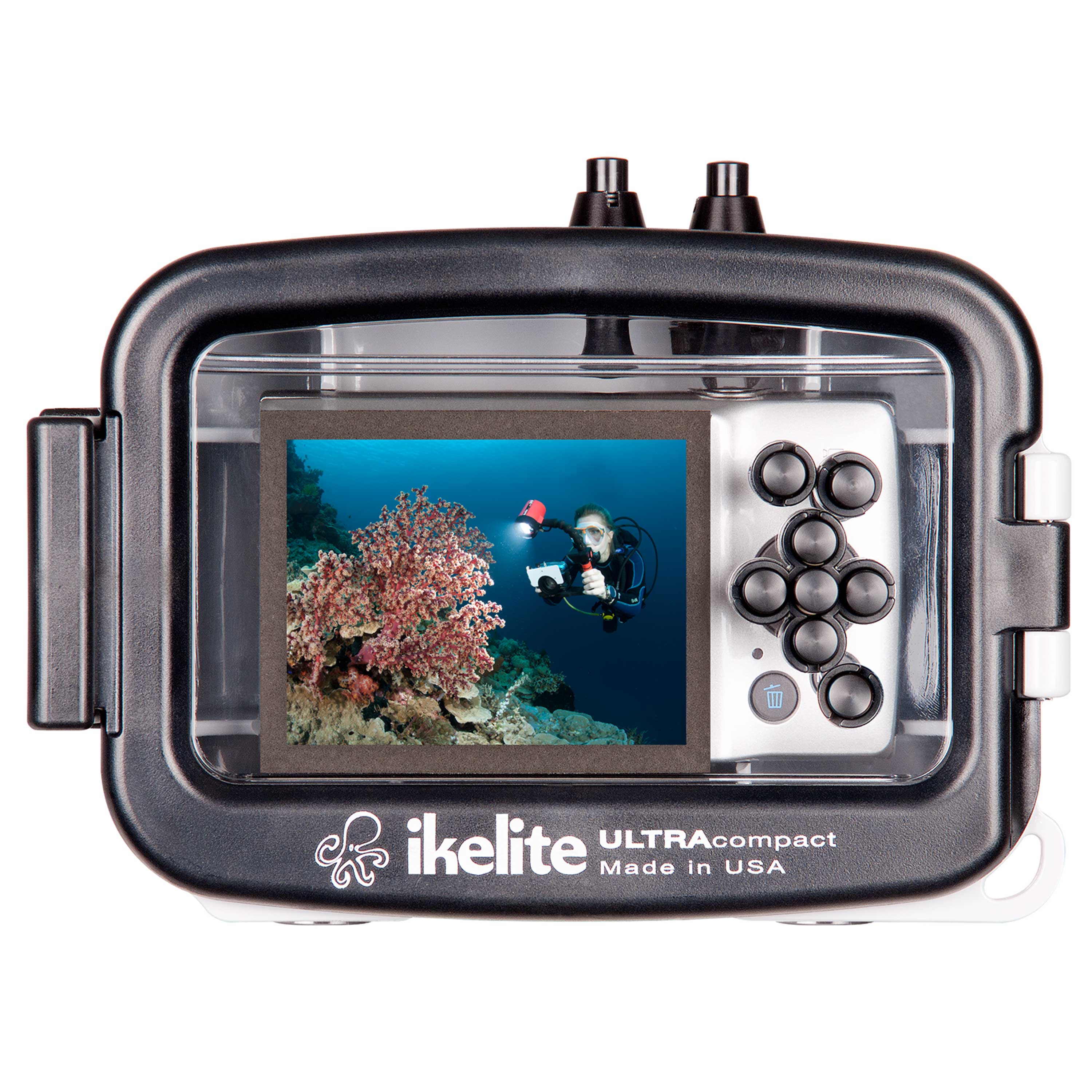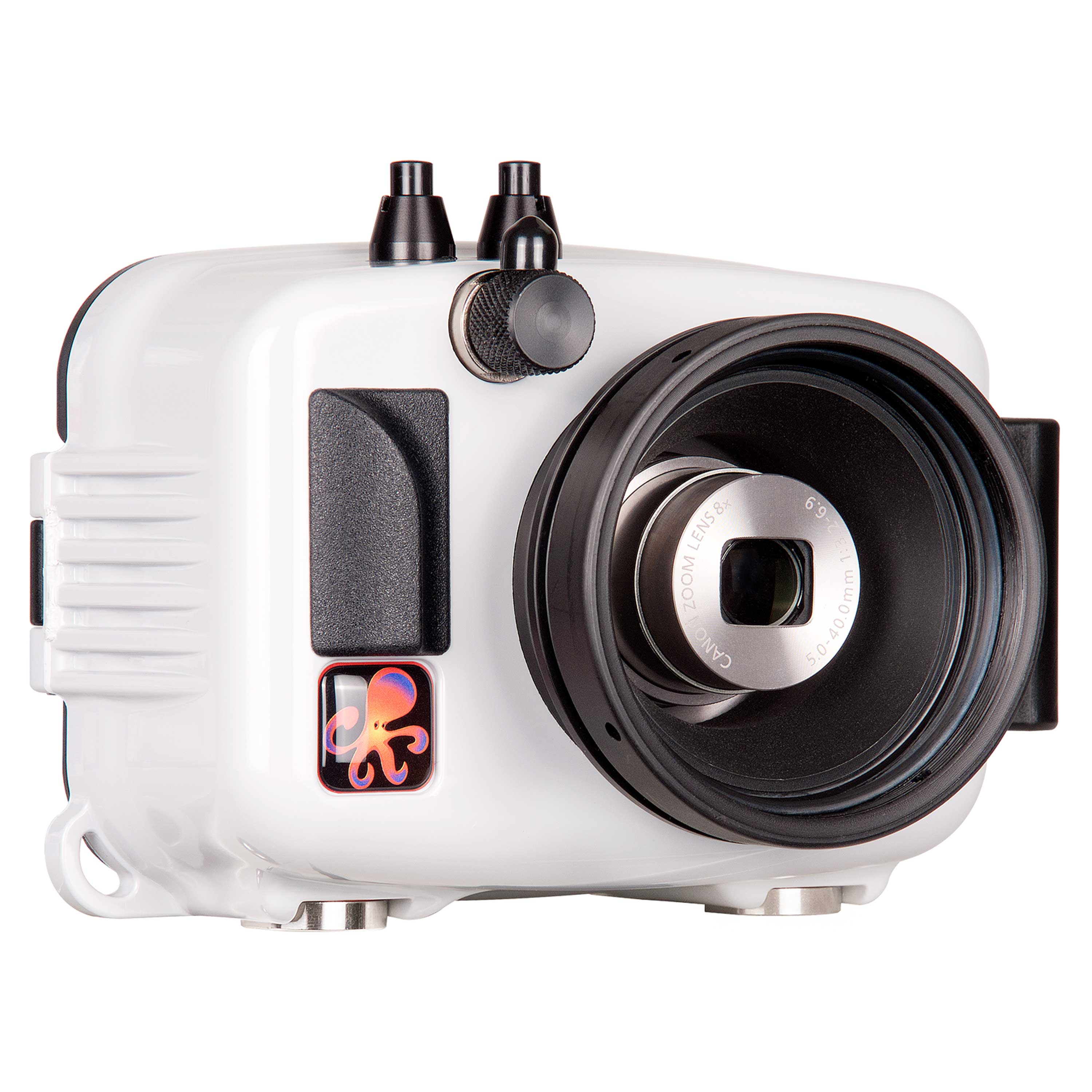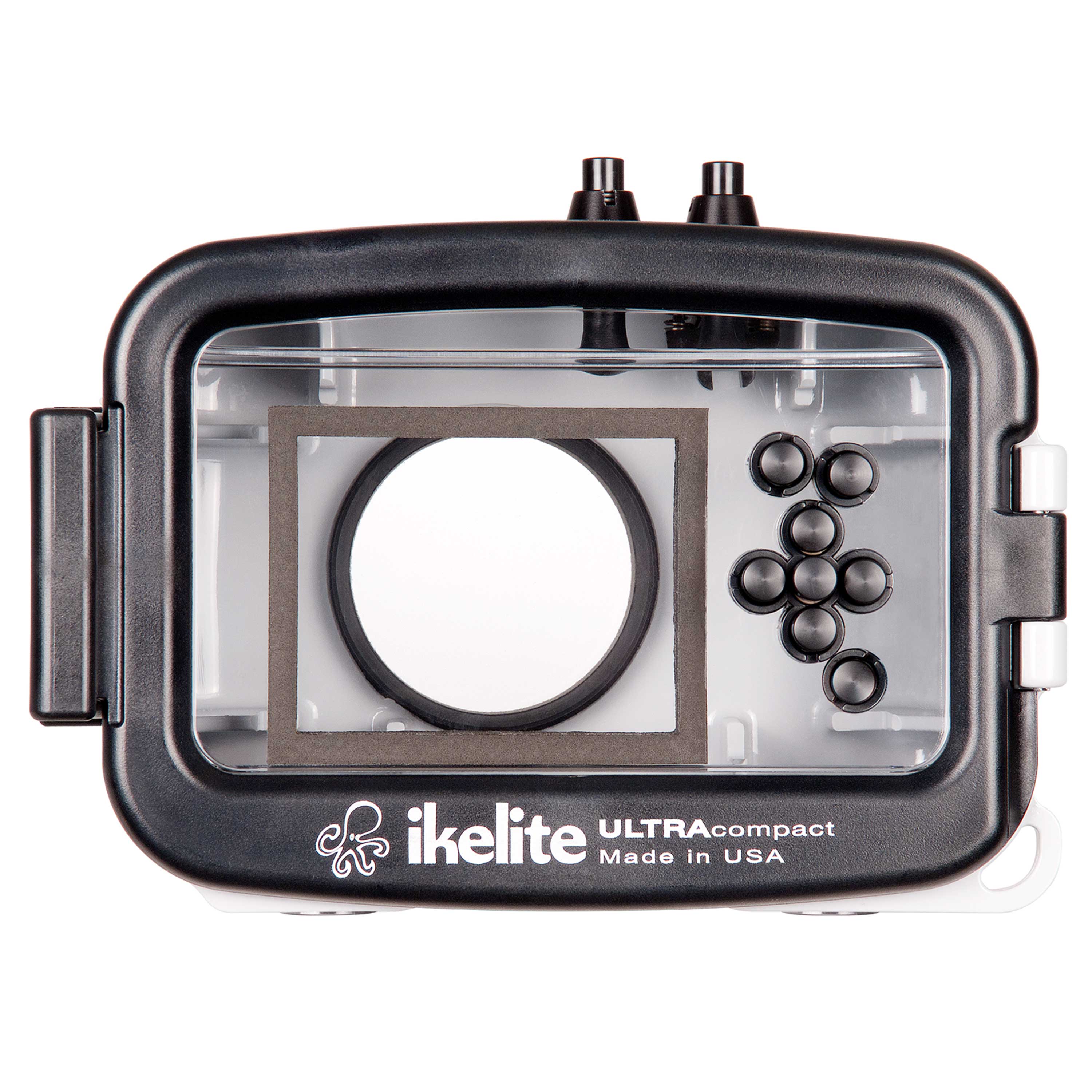 SKU: 6243.80
Action Housing for Canon PowerShot ELPH 180 IXUS 175
---
This housing is out of stock and permanently out of production. We have no remaining new, blemished, or used inventory. We continue to provide service of this product even though it has been discontinued.
Our new line of Action Housings are designed with water sports and travel in mind: built tough yet compact and lightweight. And you don't have to stay near the surface of the water... each housing boasts a professional scuba and free diving depth rating of 200 feet (60m).
Compact Action Housings are also perfect for the outdoor adventurer. A hard cased housing provides both protection and functionality way beyond the plastic bag alternative. And unlike a traditional dive housing, the compact Action Housing won't add excessive bulk to your backpack.
Features
Access to important camera functions including manual white balance.
The scratch-resistant glass lens port provides full use of the camera's zoom range without vignetting. The front of the port accepts press-on color correcting filters and is 67mm threaded for the attachment of optional accessories.
A custom ABS-PC blend housing with acetyl controls provides strength, UV protection, and fundamentally corrosion-free performance.
Two 1/4-20 mounts on the bottom of the housing allow the rotation-free attachment of optional trays and lighting arms.
Less than 1/2 the weight and significantly smaller than a traditional underwater housing.
Made in the USA and individually tested for fit, function, and waterproof integrity.
Lighting
If you're diving below about 60ft/18m or at night, we recommend adding a light to help your camera focus and boost the colors in your photos and video. In underwater lighting, brighter is better. Look for a light with a high lumens rating and a very wide, even beam.
The camera's built in flash cannot be used inside of the housing.
Wide angle, macro + filters
Our 3-inch diameter ports feature a 67mm thread on the front for the easy attachment of external wide angle and macro wet lenses. Wide angle lenses make objects appear smaller, so that you can fit more into your frame underwater. Macro close-up lenses make small objects appear larger, so that tiny creatures will fill your frame.
The WD-3 Wide Angle Dome provides mid-range angle of view with no vignetting (dark shadows in the corners of the image).
The W-30 Wide Angle Lens, INON UWL-H100, and other 67mm threaded wide angle lenses, provide a wider maximum angle of view. Because these are separated from the camera's lens by glass, air, and water, some vignetting and edge distortion will be present. These effects can be reduced or eliminated by using a smaller aperture, zooming in slightly, and/or cropping in post-production.
External macro lenses with 67mm threads from INON, Epoque, and other manufacturers, can be attached directly to the front of the housing's port.
3" diameter color filters press directly onto these ports. Most wide angle lenses require a 3.6" diameter color filter. Refer to the product page for information on color filter compatibility.
In the Box
Housing
O-ring # 0132.45
Port cover # 0200
Lanyard # 0321.10
Silicone lubricant 1cc tube
Specifications
200 ft (60m) depth rating
Controls are provided for Shutter button, ON/OFF (Power) button, W/T (zoom) lever, Movie button, Up/Down/Left/Right buttons, FUNC./SET button, Playback button
Slightly positive buoyancy in fresh water
Two 1/4-20 thread tray mounts with 3" spacing
17.8 oz (505 g)
6 x 4.6 x 4.5" (152 x 117 x 114 mm)
3" (76 mm) diameter glass lens port
2 year limited warranty
Documentation