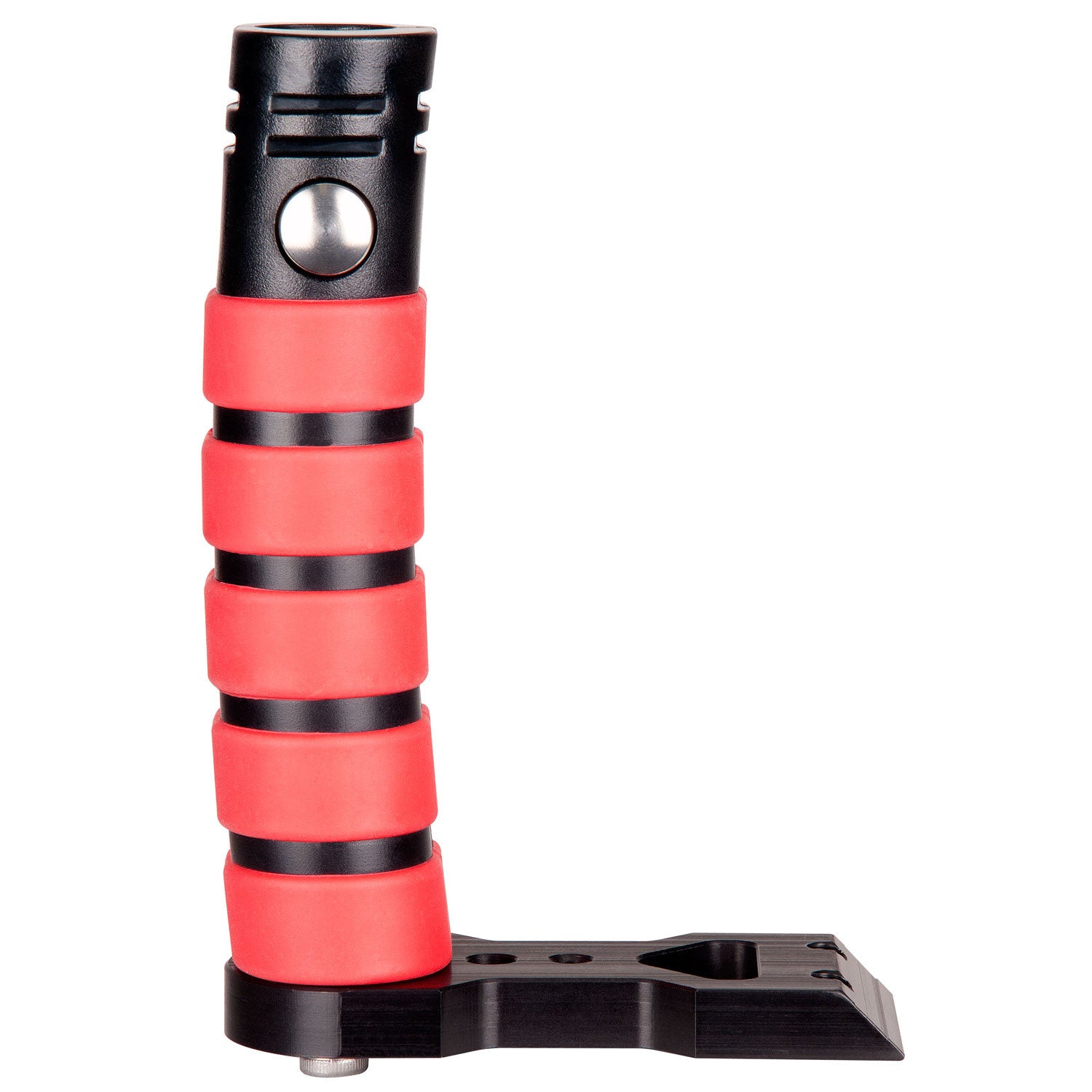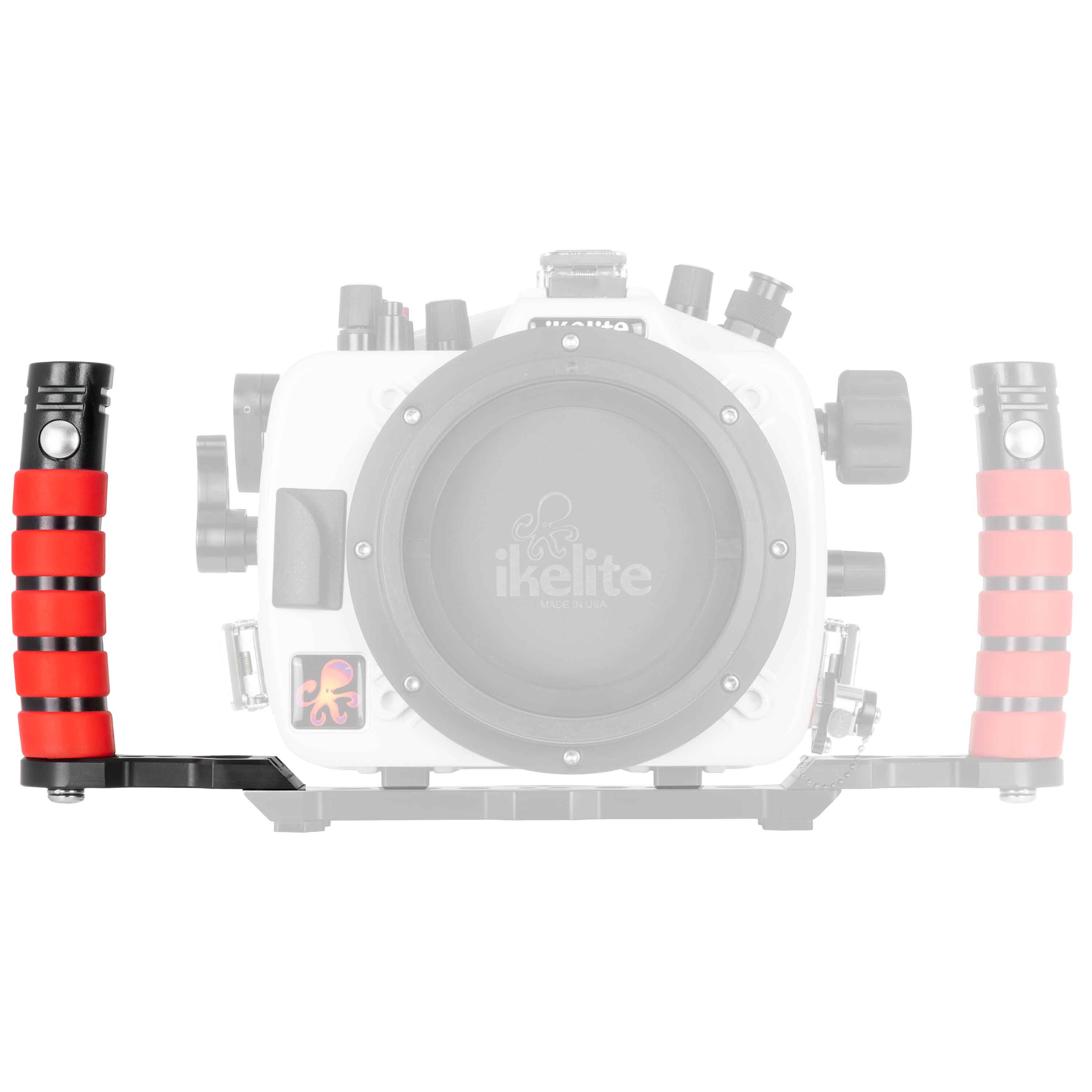 SKU: 4077.02
Right Hand Quick Release Handle with Extension
Add a second handle to your DSLR tray and handle. This handle is held in your right hand when using the housing. We recommend adding the Trigger Extension # 4077.95 if your housing features a newer curved lever for the shutter and AE-L/AF-L or AF LOCK buttons.
The Ikelite Quick Release Handle allows for easy attachment and removal of arm components at the touch of a button for added convenience above and below water. The unique curved design and soft-touch rubber over-molding for a comfortable grip for large or small hands. Placement of release handle does not interfere with opening and closing the housing.
This Quick Release Handle with Extension is designed specifically for use with modular tray bases as featured on select DSLR and Mirrorless camera housings. The Extension attaches to an existing Base with two included screws for stability and rotation-free use. The Extension is precision machined to reduce weight and hard coat anodized for durability.
Includes hardware to mount extension to base.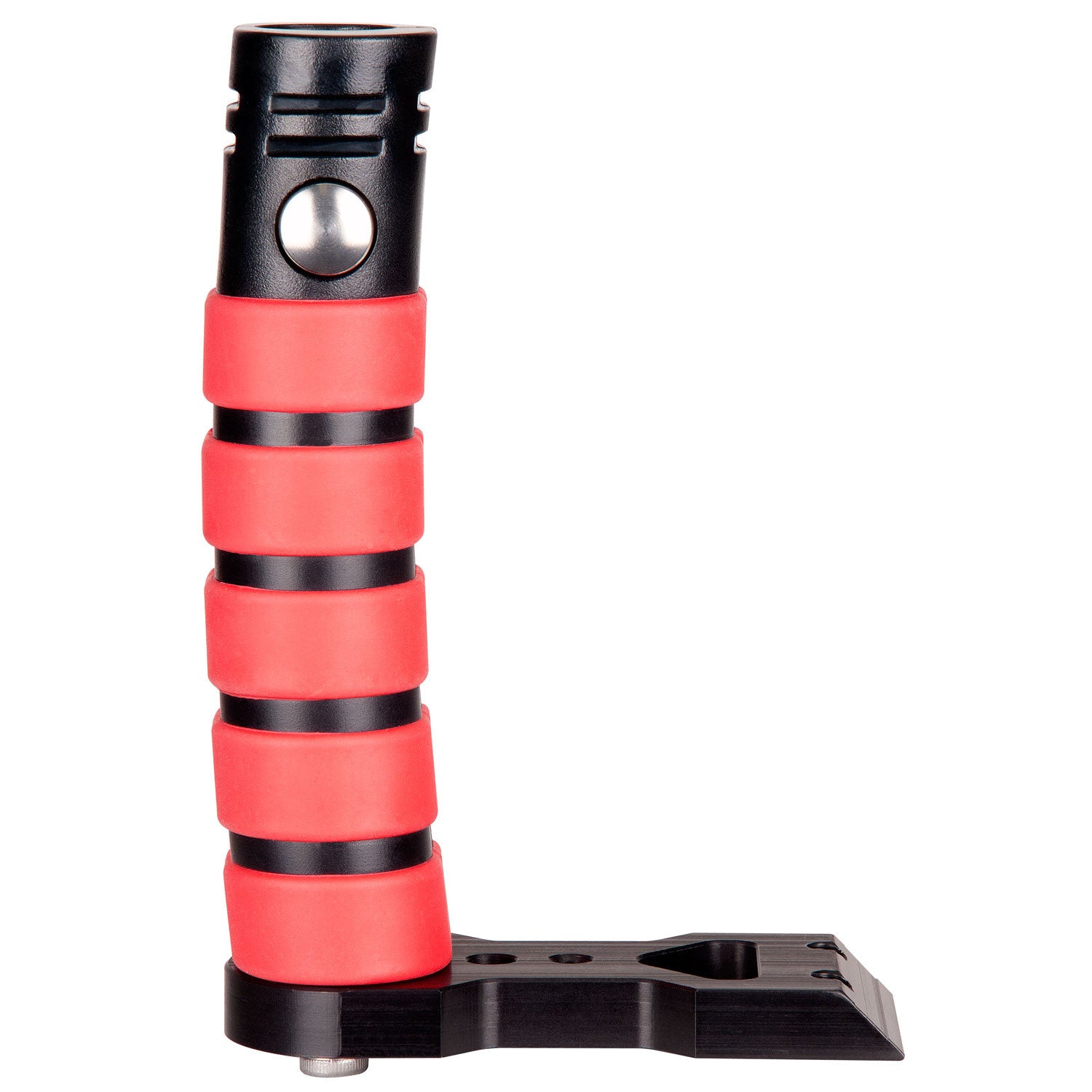 Have questions?
We're here for you for every step along the way. Email ikelite@ikelite.com for help on gear selection, assembly, camera settings, and photo advice. We can even help you decide where to dive!
Instruction manual
Quick Release Handle # 9531.2
Base Extension # 4077.03

1/8" Hex Key # 0945.18