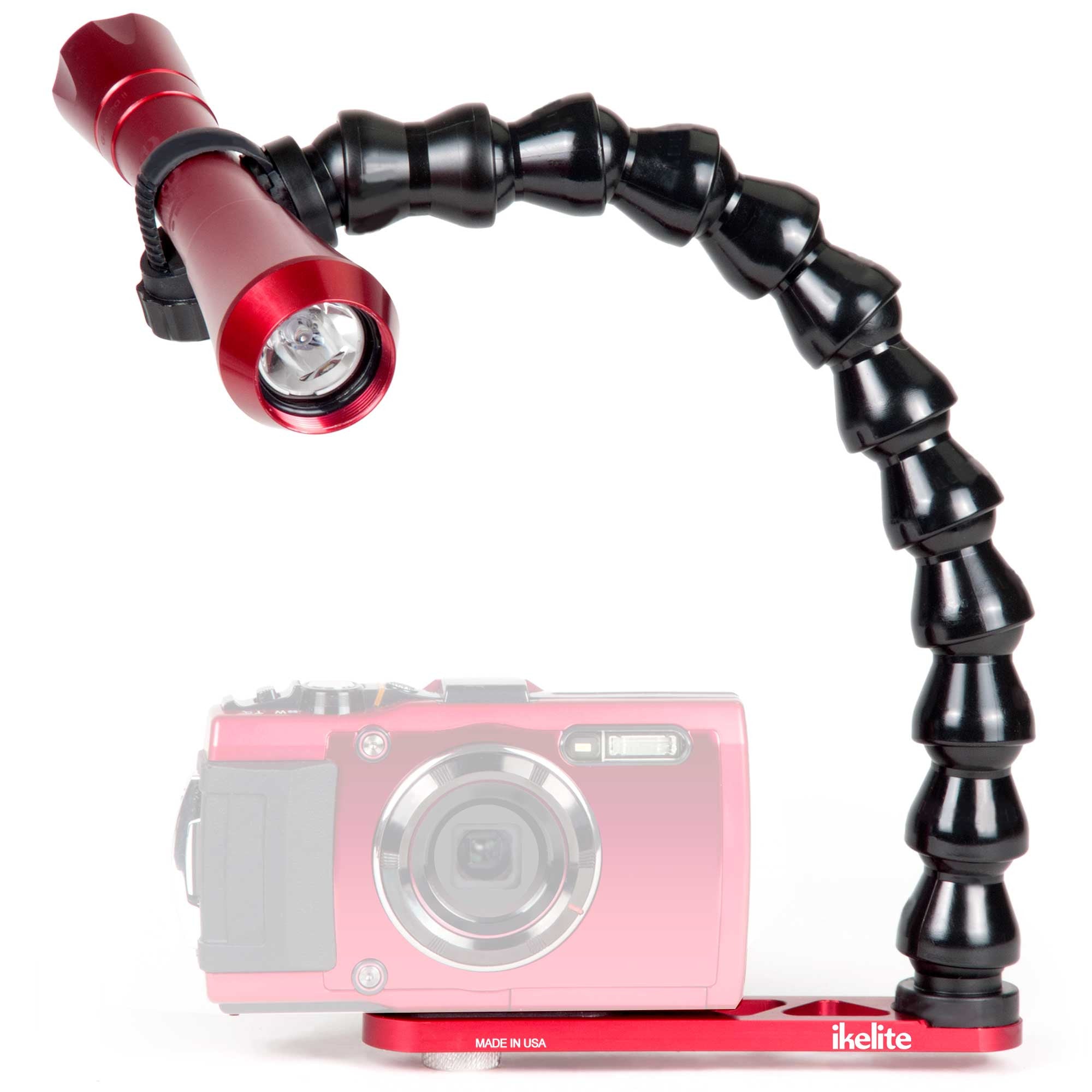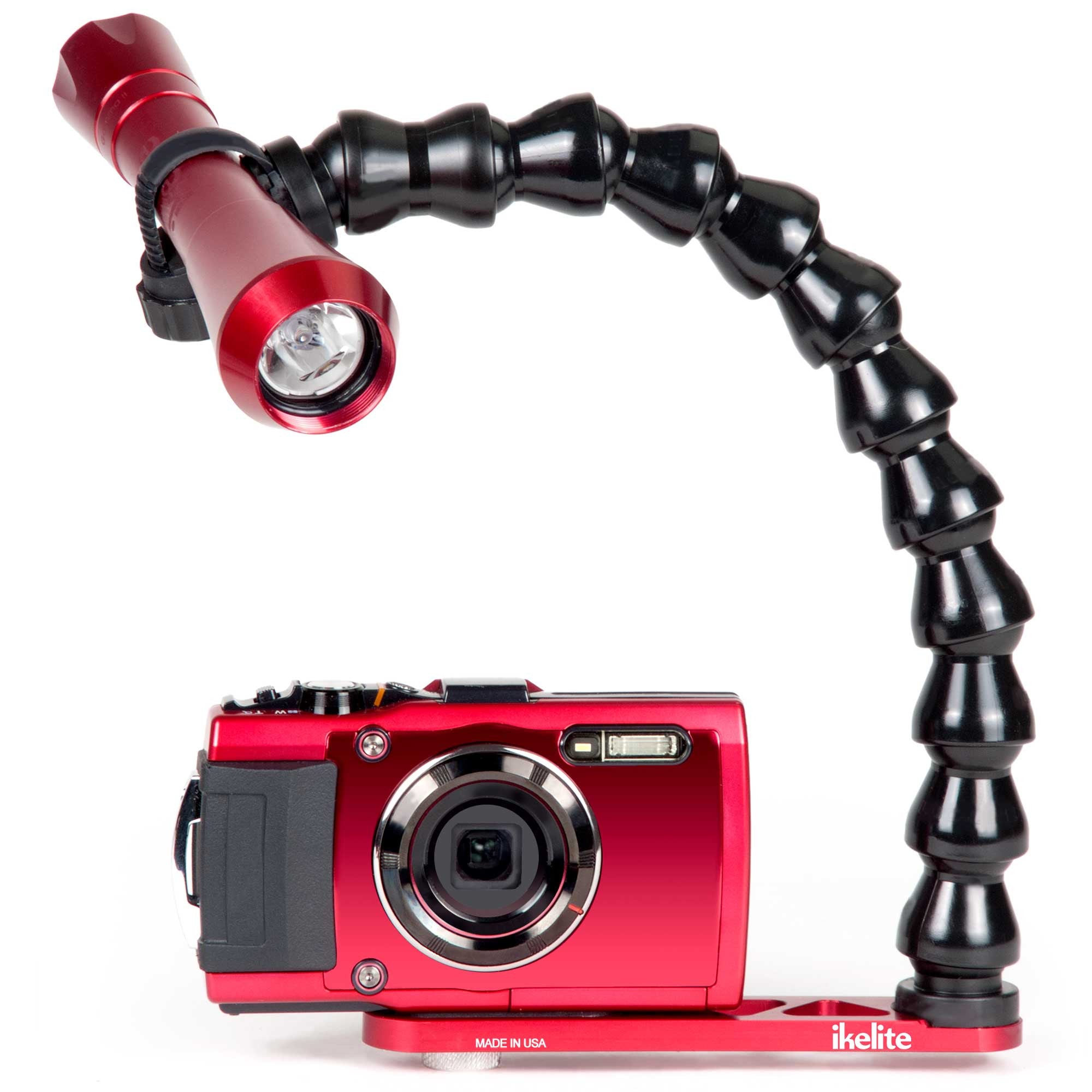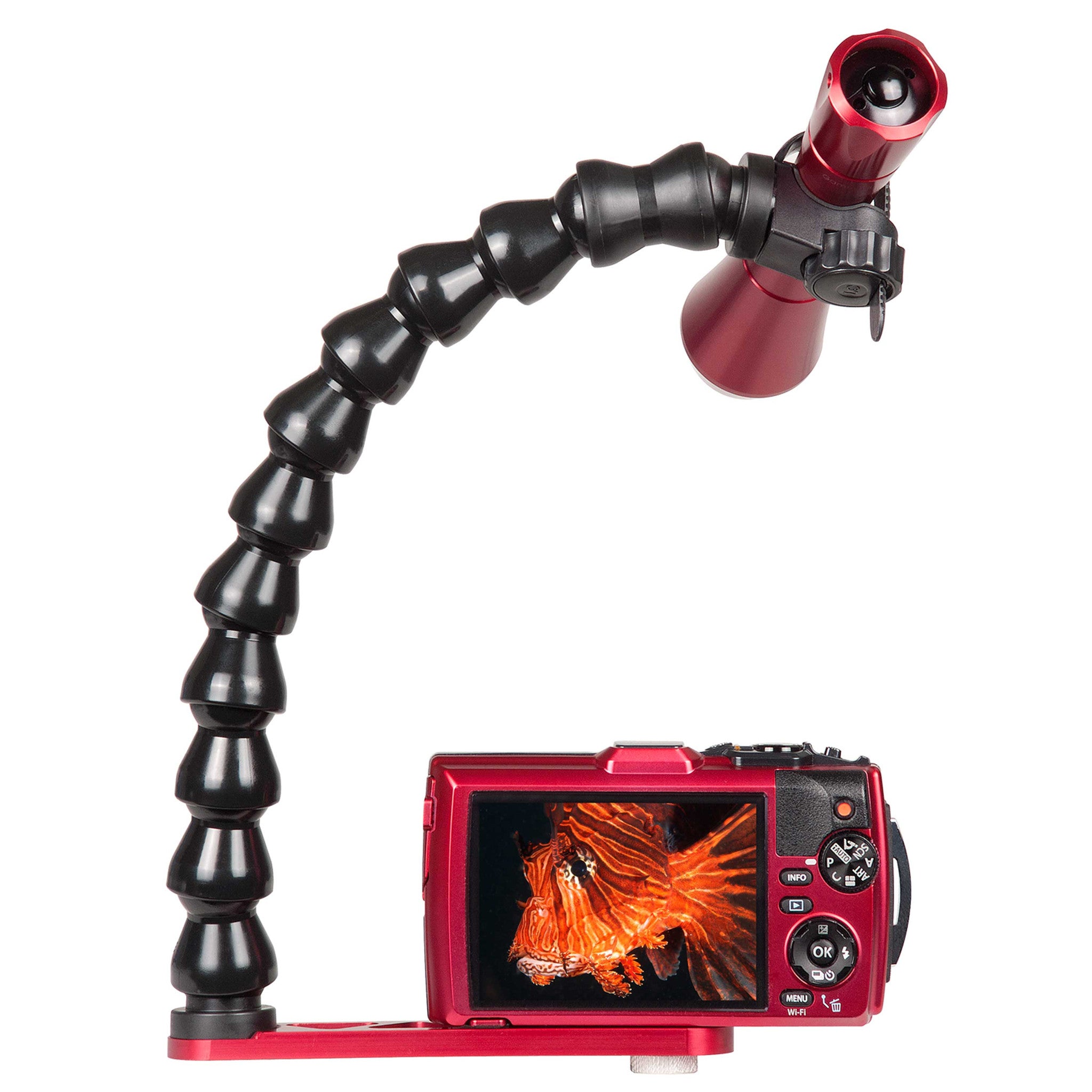 SKU: 2605.3
Tough Tray with Gamma Light
---
The perfect companion to your waterproof digital camera. Add the Tough Tray with Gamma for better color, faster focus, and improved stability while snorkeling or diving within the depth limits of the camera. An included diffuser attaches to the front of the Gamma for a smooth, even illumination of your photos and video.
The Gamma light can also be used above water, making it great for shots of flowers and insects, and to keep in your hiking or camping kit. The tray and light are machined from solid aluminum and anodized for extended use in and out of the water.
Camera not included.
Compatible with
Olympus Stylus Tough TG-1, TG-2, TG-3, TG-4
Olympus Stylus Tough TG-830, TG-850, TG-860, TG-870
Panasonic Lumix TS1, TS2, TS3, TS4, TS5, TS6
Panasonic Lumix TS10, TS20, TS25, TS30
Panasonic Lumix FT1, FT2, FT3, FT4, FT5, FT6
Panasonic Lumix FT10, FT20, FT25, FT30
Nikon COOLPIX AW100, AW110, AW120, AW130
In the Box
Tough Tray # 2605.01
Gamma Flashlight (Red) # 1823
Diffuser with Lanyard # 1870