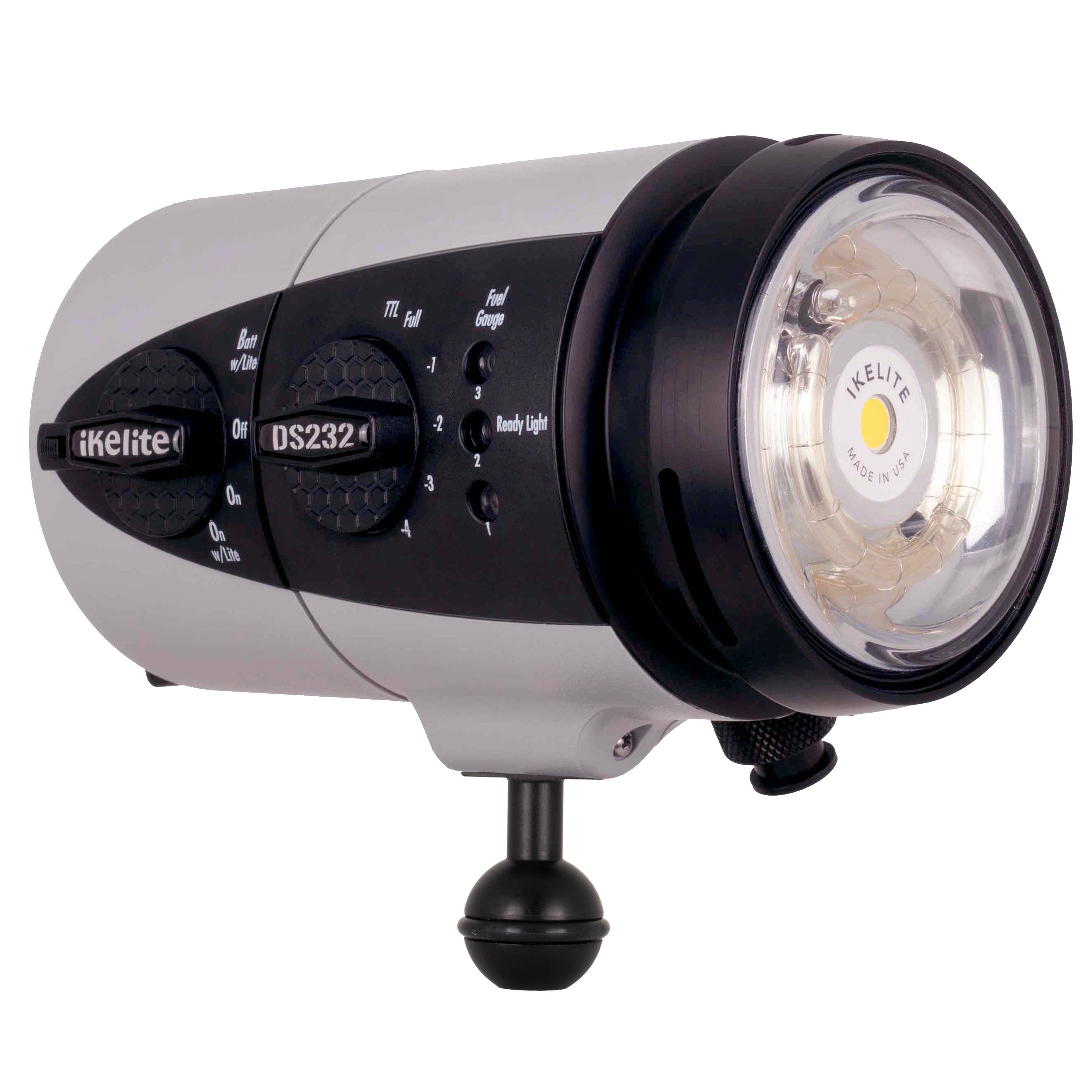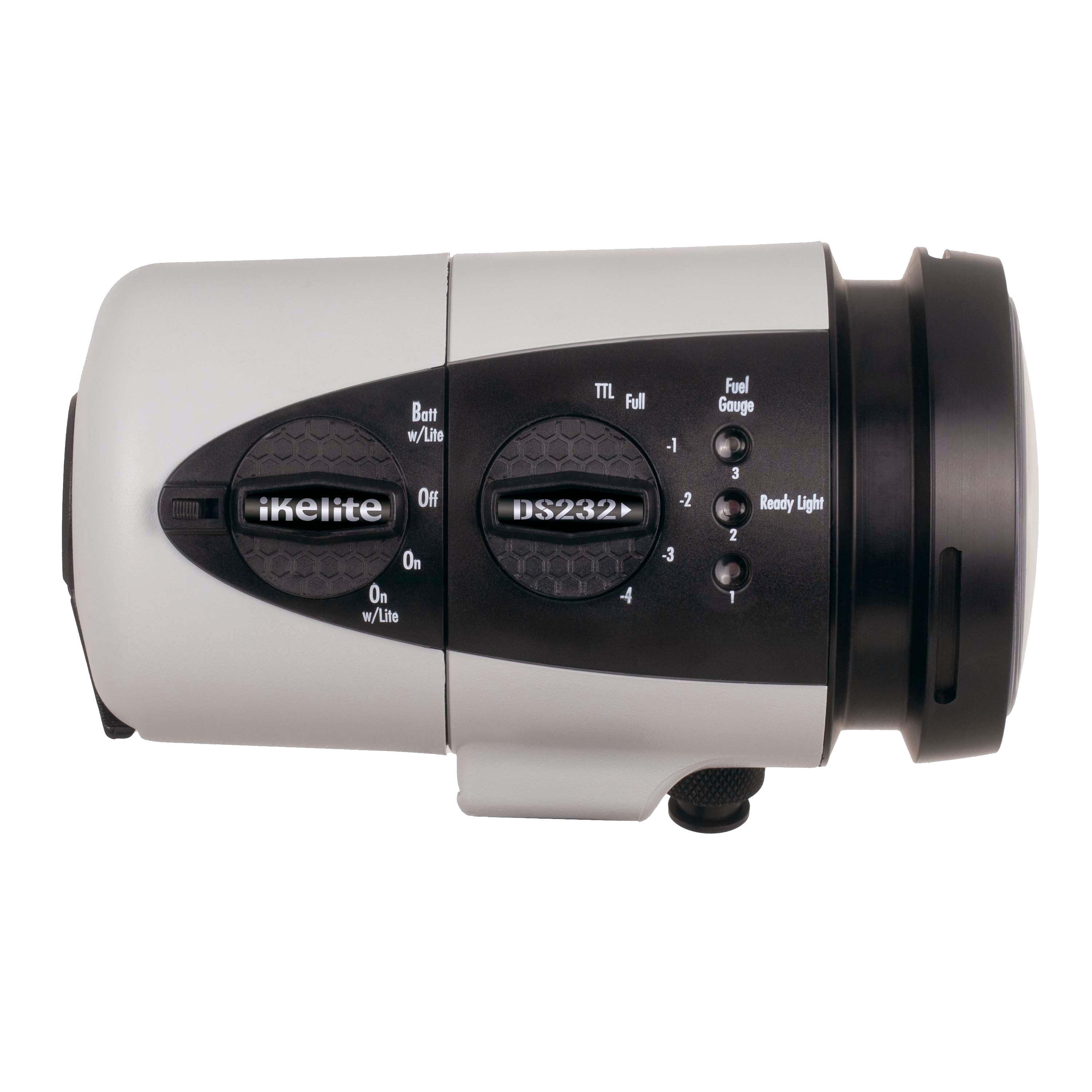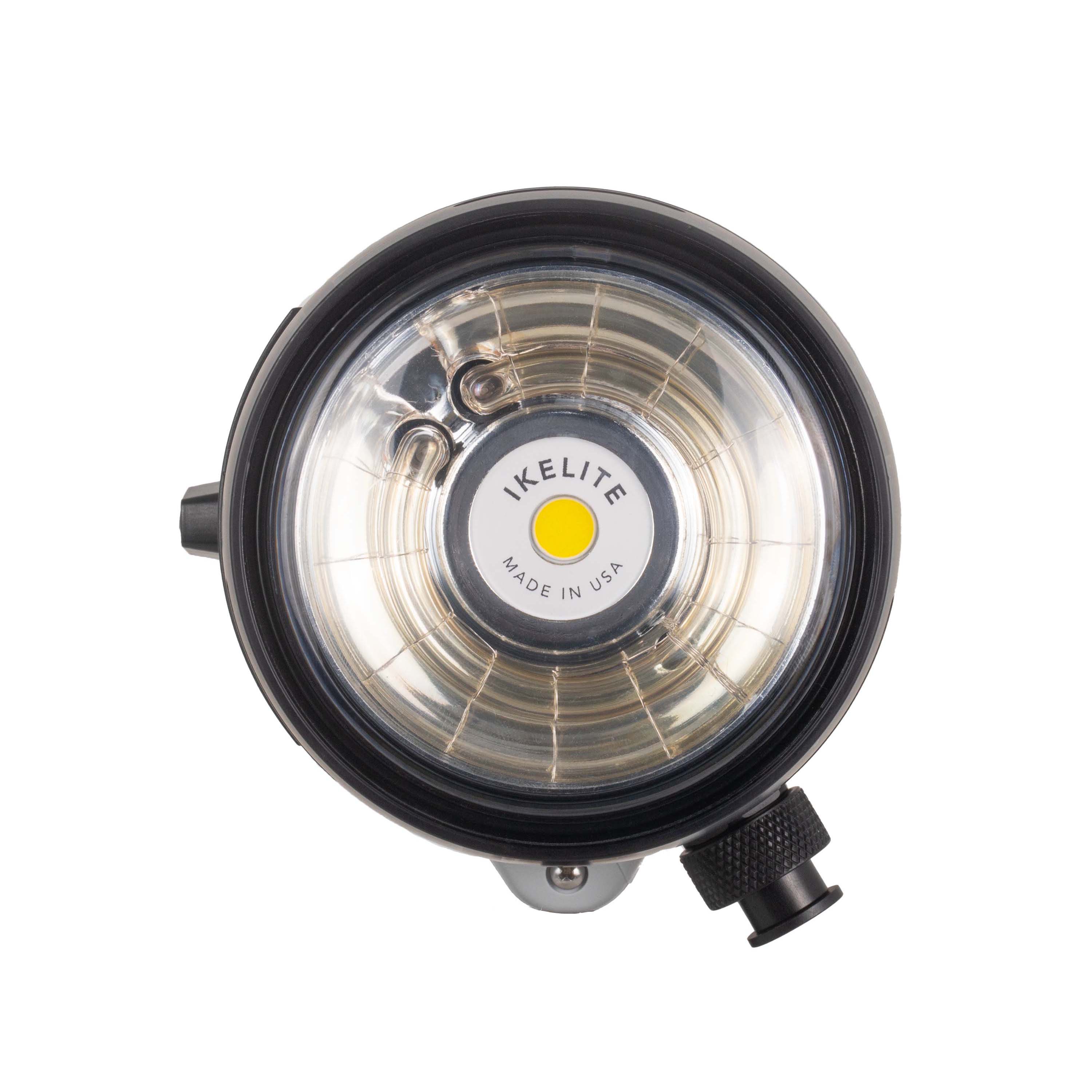 SKU: 40232US
DS232 213Ws Underwater TTL Strobe with Video Light
Some situations underwater require as much light as you can get. The DS232 packs more flash capacitance to cut through the water and deliver sharper, more colorful, professional looking wide angle images. The DS232 has the power you need whether you're shooting in a pool studio or out in the open water.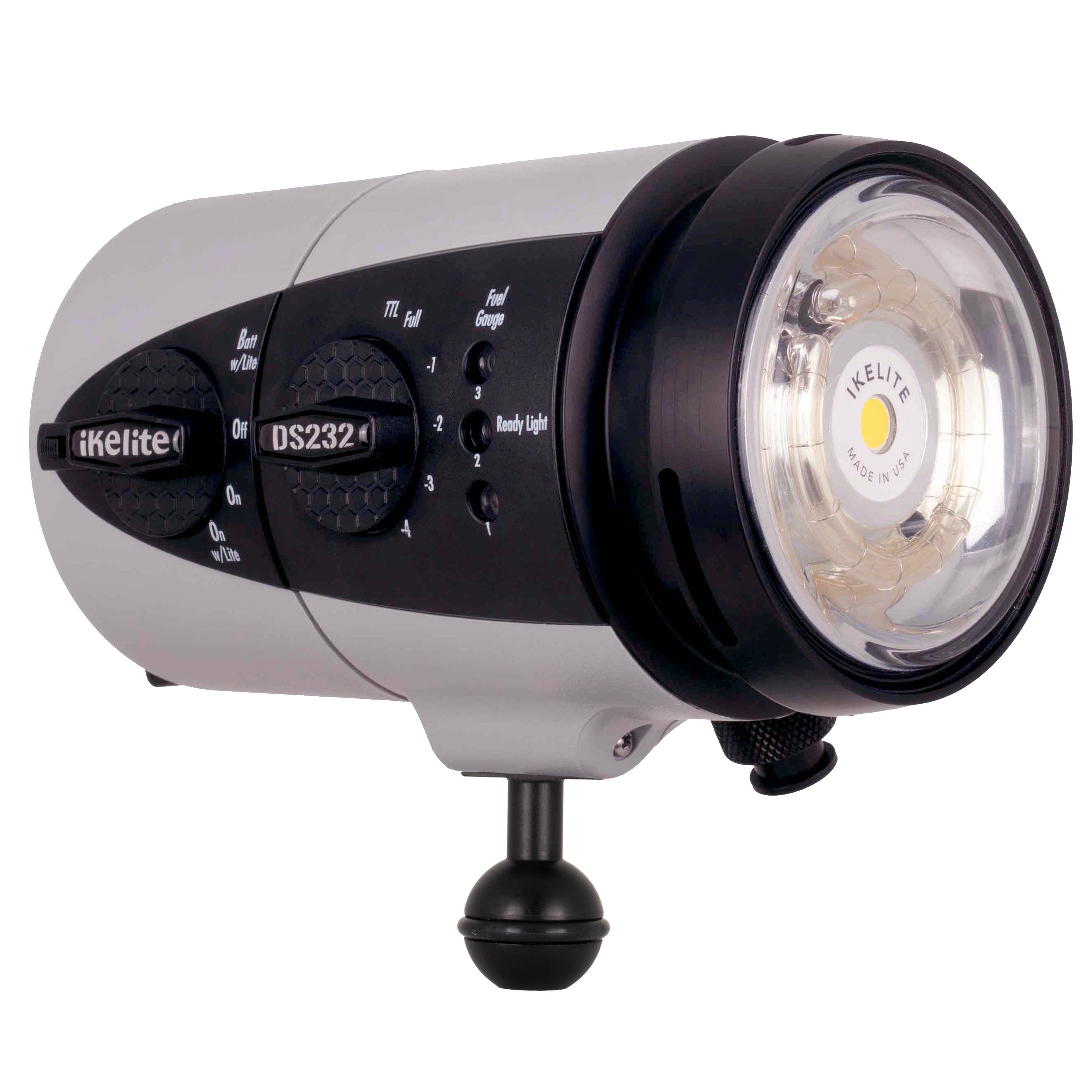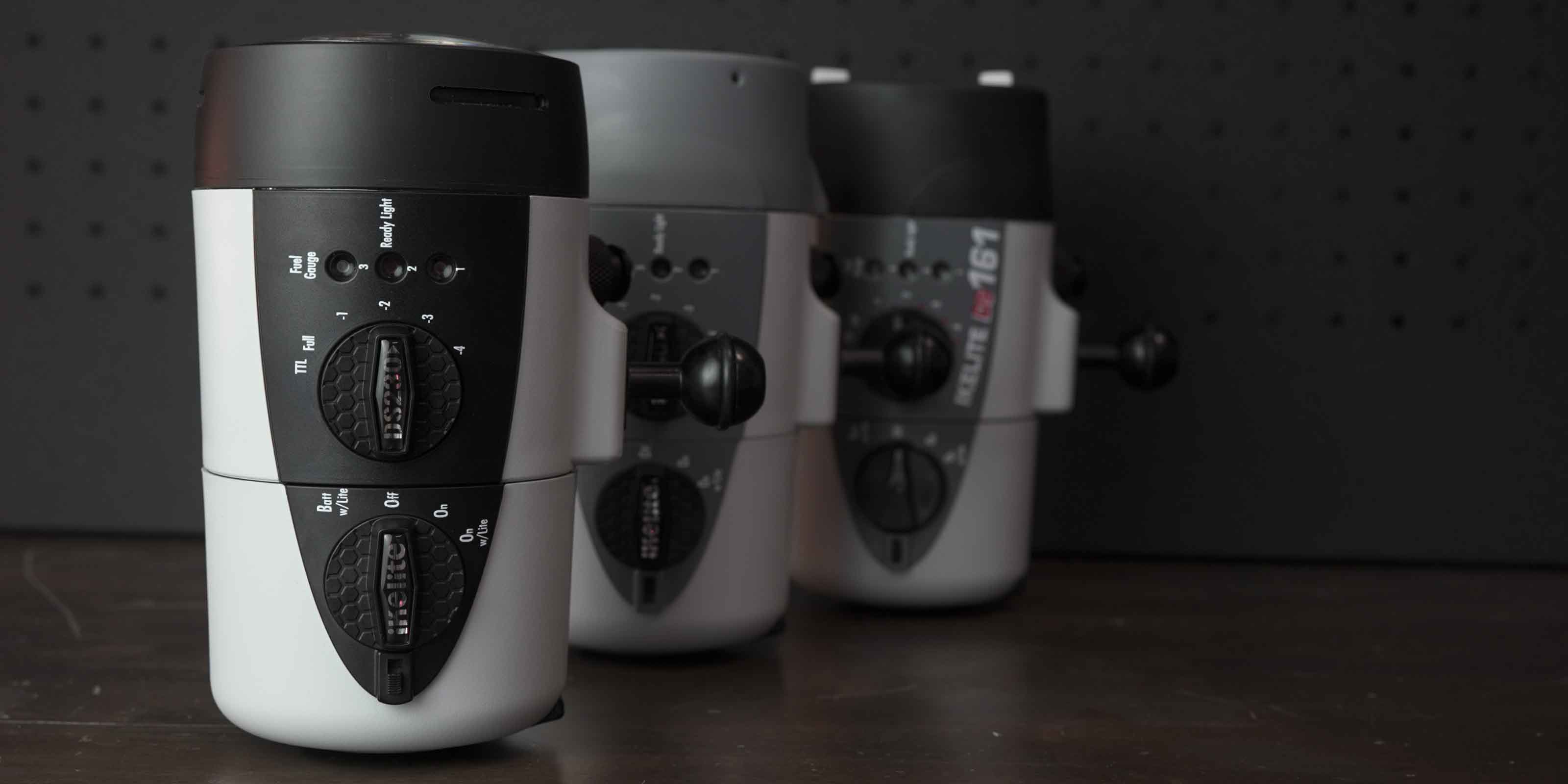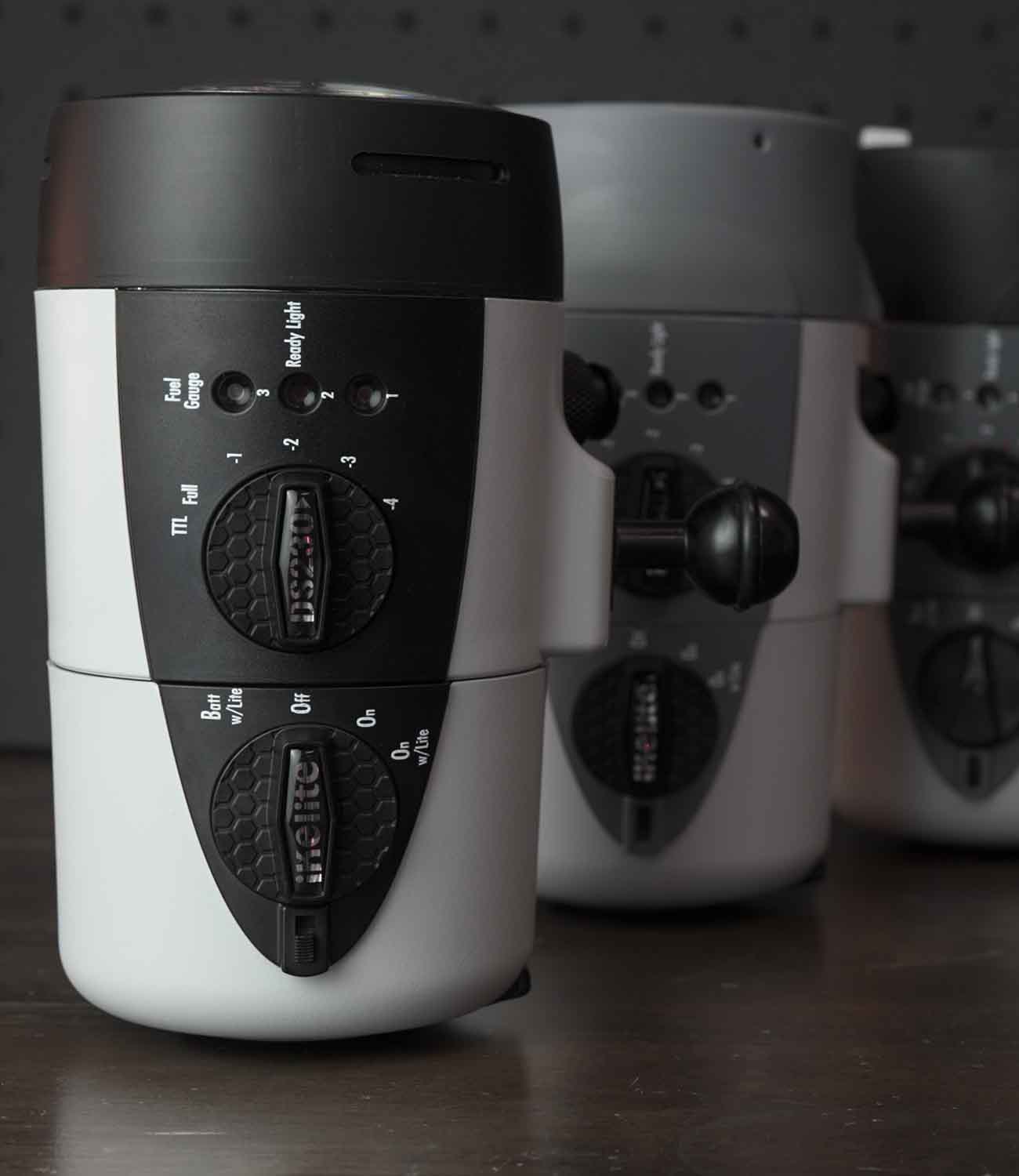 Industry-Leading Technology
Quality of light in a lightweight package
The most powerful tool for underwater still and video
There's a simple rule to underwater lighting: more is better. A fast and powerful strobe is the easiest way to improve your underwater photos.
View comparison chart
Controls
10 steps in 1/2-stop increments
I have been shooting Ikelite strobes for over 40 years. 95% of my library of over 300,000 images have been shot with Ikelite strobes. The remaining 5% are available light. The clean wide angle of coverage of these strobes have been essential to my success with these images.
I often need several strobes for my work in underwater caves. I have been using Ikelite strobes since about 1988, having exhausted several generations (and two color schemes)! Ikelite has always offered a robust build, high power and reliability. That is very important to me in the field.
Ikelite strobes have illuminated pictures in all my 38 books of the ocean and over 500 of my features in magazines. Ikelite strobes have lighted my subjects and scenes from beneath the Arctic to the Antarctic and underwater imageries from all seven oceans. As a working professional, I have tried and tested many other brands, Ikelite is the finest in its class bar none.
I've spent months shooting underneath the Antarctic ice in the past 20 years, including filming for the BBC Life series. Ikelite strobes have been the only ones I found to be dependable enough for professional use in the harshest conditions on Earth.
In a trip to the Revillagigedo Archipelago, I was fortunate enough to witness hundreds of the ocean's top predators and nailed each shot time and time again. With quick recycle times and accurate TTL, the only time I touched my strobes was to adjust position and paint the light the way I wanted it in a scene.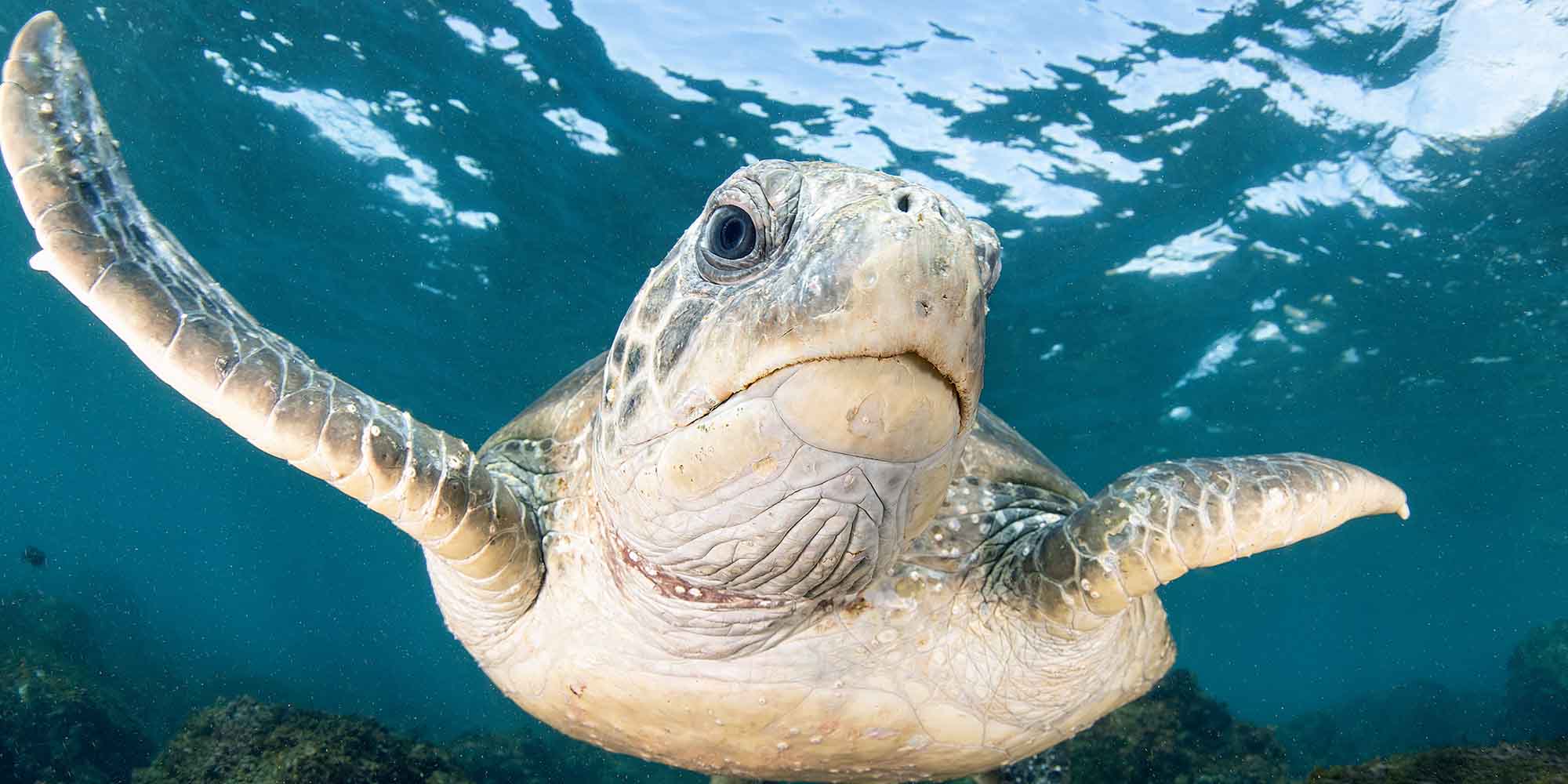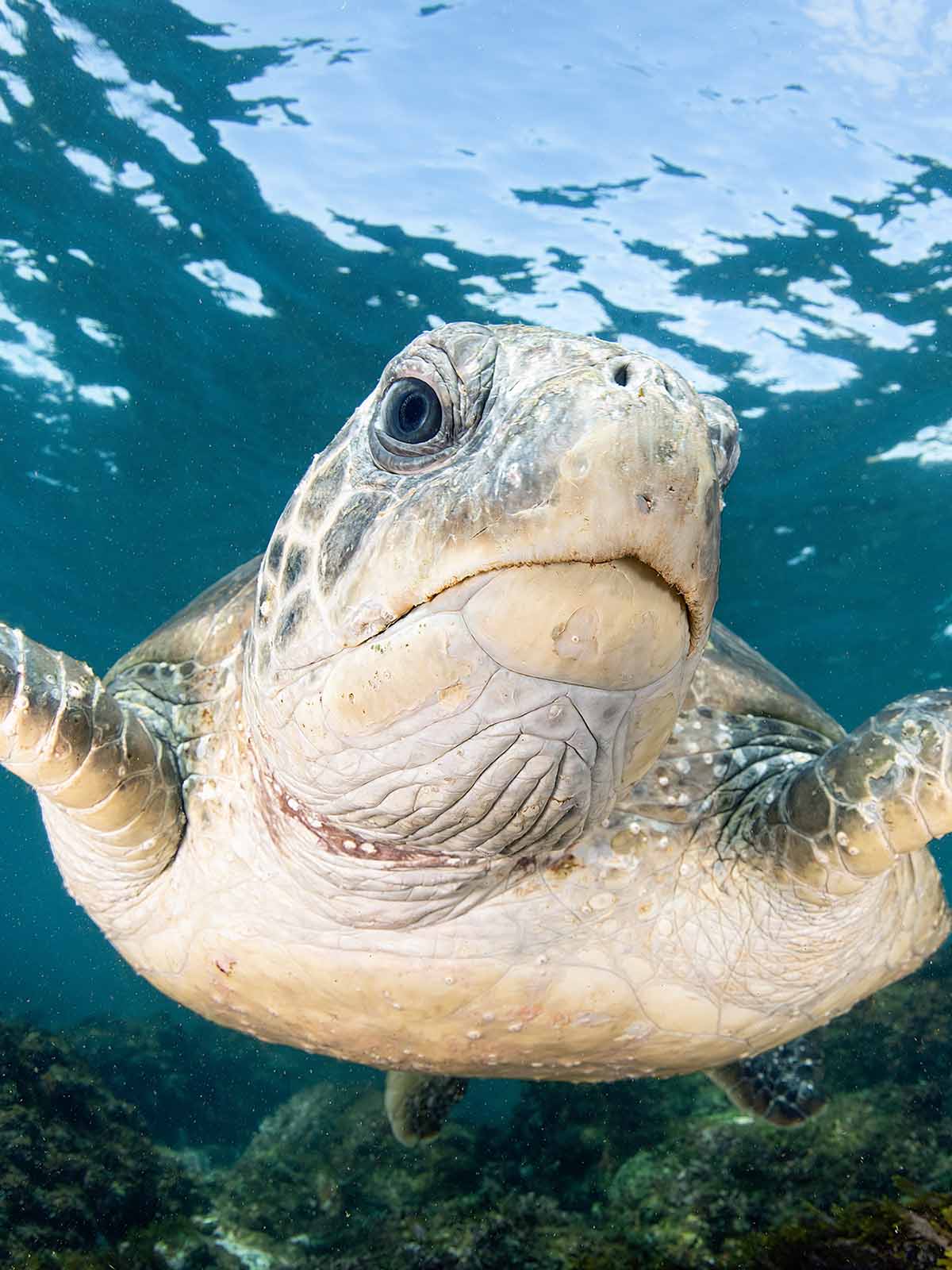 © Blank • Liechti • Mueller
Taken with DS strobes underwater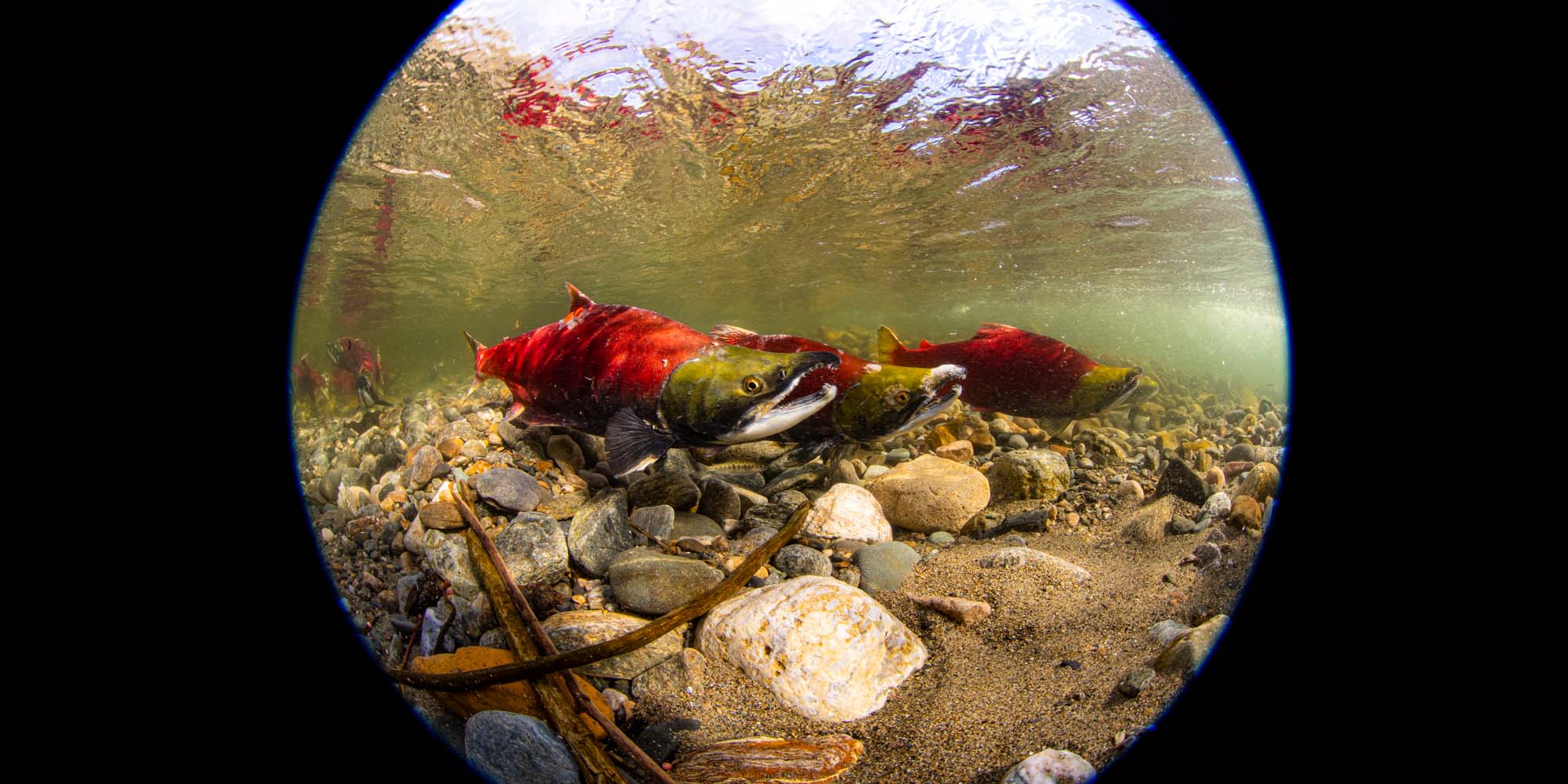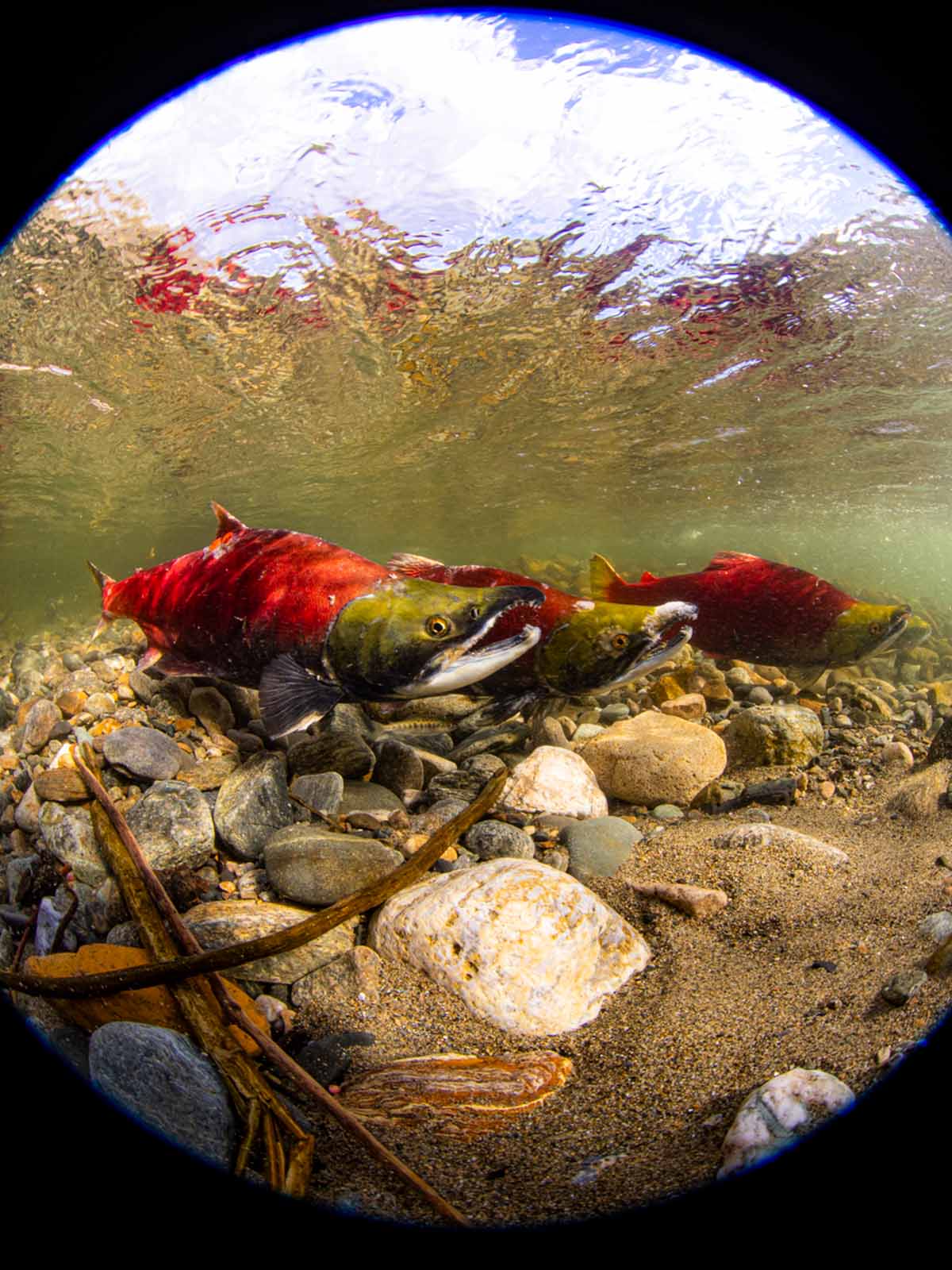 © Blank • Liechti • Mueller
Taken with DS strobes underwater
Have questions?
We're here for you for every step along the way. Email ikelite@ikelite.com for help on gear selection, assembly, camera settings, and photo advice. We can even help you decide where to dive!
Instruction manual
Entry-level strobes dump raw light from a standard, straight flashtube to maximize guide number (brightness). These strobes require light diffusers and filters to soften and warm light and smooth out the sharp edges and banding effects. Most add-on modifiers dramatically cut light output and reduce the effective power of the strobe.

Lighting needs for underwater photography differ greatly compared to surface photography, so an off-the-shelf flashtube and reflector won't do. We have spent decades revising and perfecting our circular xenon flashtube for a perfectly gradated beam pattern and warm color temperature. A 5000K color temperature balances with available light underwater to provide richer coloring and deeper blue water backgrounds when shooting wide angle. Models' skin tones will look more natural and reds and oranges will pop with more vibrant color.

For times when an even wider angle of coverage is desired, the optional Dome Diffuser # 4069.2 is available to extend the spread of the light with only a half-stop reduction of apparent brightness.

A custom formulated ABS-PC blend make the strobe fundamentally corrosion-proof and over 1/2 lb (237 g) lighter than aluminum-body strobes.
Change your strobe settings without taking your eyes off the subject. Life moves quickly underwater and you need to be able to react instantly when your lighting needs change. Shooters who use manual strobe exposure settings prefer our large, click-stop dial controls which provide intuitive, tactical feedback of exposure setting.

The robust dial controls are now even larger and taller for comfortable use with even the thickest gloves. A slide lock prevents the strobe from accidentally being turned on when not in use.
Your strobe is only as powerful as the batteries that drive it. Commercially available batteries do not have the low internal impedance required for truly fast recycle times. Even the best rechargeable AA batteries are sluggish in high-powered strobes and only get slower and weaker as their charge drains.

Our custom rechargeable cells power high frame rate firing from the first shot to the last. These premium quality industrial grade NiMH cells have been proven to out perform alkaline and lithium cells in real world underwater conditions, including the temperature fluctuations and storage conditions of the photographer diver. While 5 years is the average lifespan of a rechargeable pack, we routinely talk to shooters who are happily using 10-15 year old NiMH battery packs.

The battery pack attaches quickly and easily with a unique toggle lock that prevents accidental floods. You don't even need to lubricate the o-ring. The strobe front is compatible with older NiMH Battery Packs # 4066.5 or the DS230 Strobe Battery Pack # 40066BK.
From the invention of detachable underwater sync cords to the development of groundbreaking digital TTL electronics, Ikelite has remained committed to producing strobe systems that withstand the test of time.

Ike's theory was "smart housing, dumb strobe," resulting in the revolutionary concept of modular TTL intelligence. Simply connect the correct triggering device(s) and the DS230 will give fast and accurate output every time. This provides the ultimate versatility across camera systems, improves reliability, and insures against obsolescence as cameras with new TTL protocols are released on the market each year.

We have the longest track record in the design and manufacture of professional strobe lighting for underwater use. We offer the only underwater strobes designed and manufactured in the USA and distributed worldwide to over 95 countries.
DS232 Strobe Front with Video Light # 40232X
Rechargeable NiMH Battery Pack # 40066BK
Battery Pack Cover # 0591.4
Smart Charger for NiMH with USA Plug # 0083.92 (or 0083.93 Euro Plug / 0083.94 UK Plug / 0083.95 Australian Plug)
1" Ball Mount # 4081.4 (installed)
Waterproof bulkhead cap # 9104.7
Silicone lubricant 1cc tube
2 year limited warranty
Control
10 steps in 1/2 stop increments
10 steps in 1/2 stop increments
6 steps in 1/2-stop increments
Battery
7.2V 3300mAh NiMH rechargeable
7.2V 3300mAH NiMH rechargeable
Dimensions
3.6" dia x 7" long (91 x 179mm)
3.6" dia x 7.25" long (91 x 184 mm)
3.2" dia x 4.7" long (81 x 119 mm)